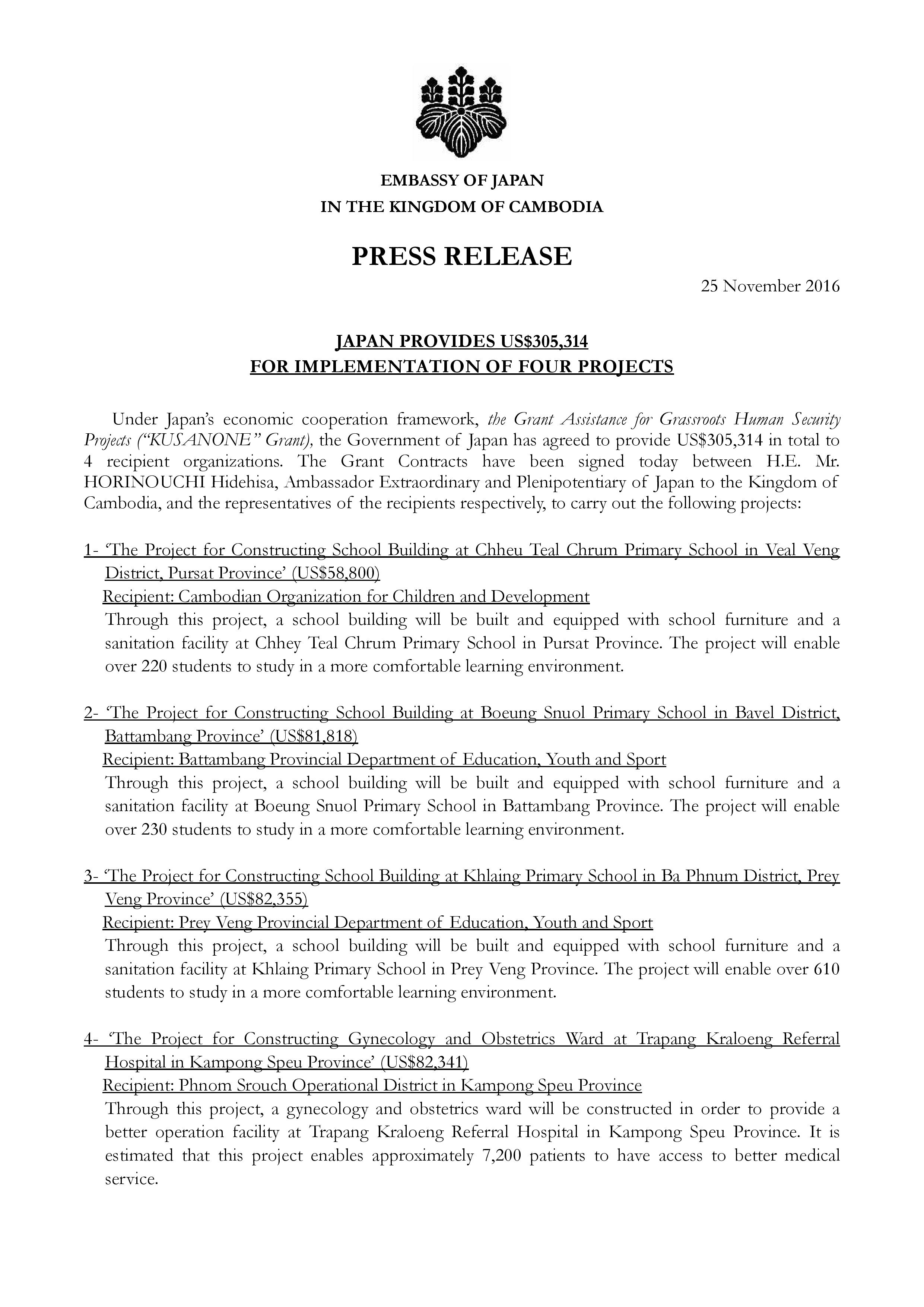 On 25 November 2016, under Japan's economic cooperation framework, the Grant Assistance for Grassroots Human Security​ Projects ("KUSANONE" Grant), the Government of Japan has agreed to provide US$305,314 in total to 4 recipient organizations. The Grant Contracts have been signed between H.E. Mr. HORINOUCHI Hidehisa, ...
 Embassy of Japan in The Kingdom of Cambodia


Contact us
Thank you for taking the time to get in contact!