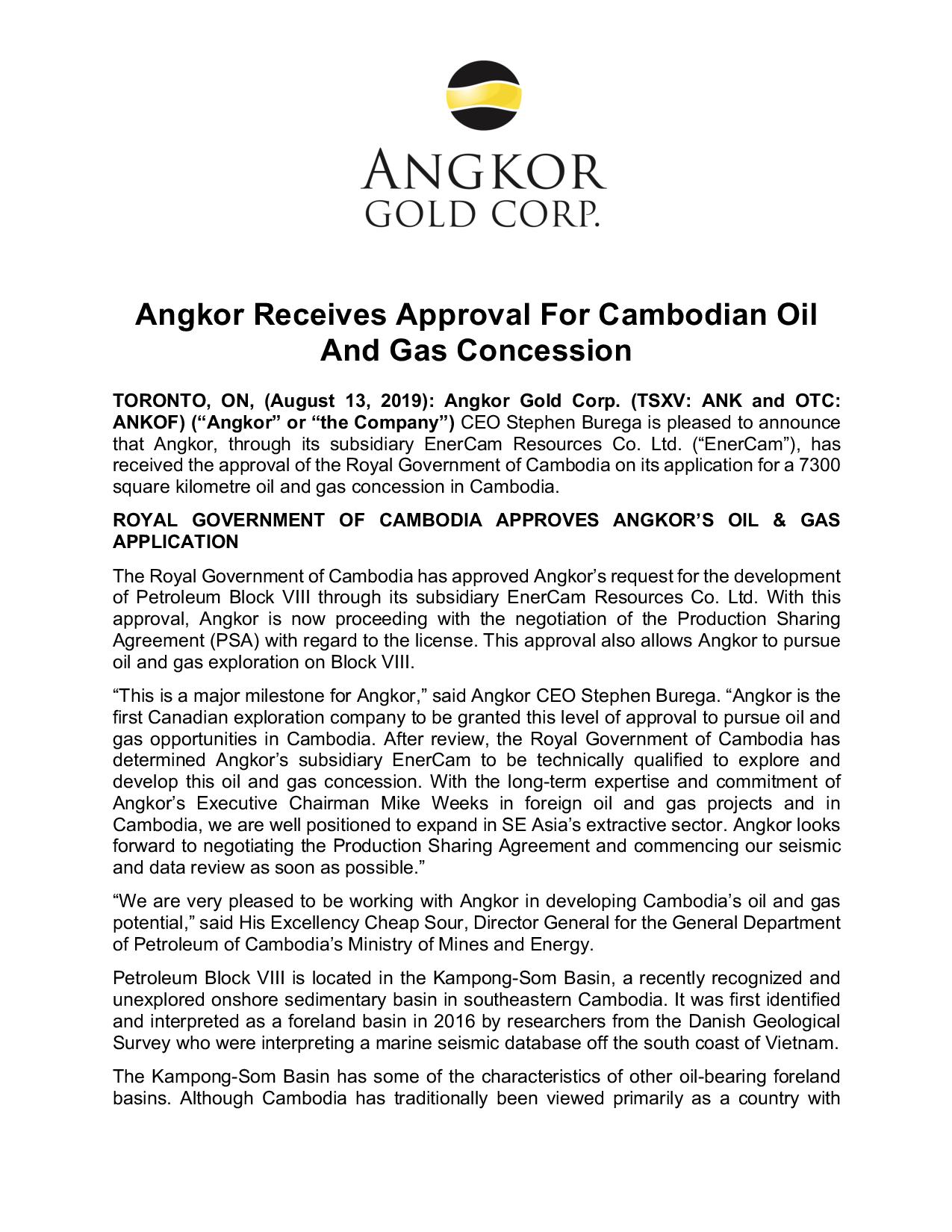 On 13 August 2019, Mr. Stephen Burega, Chief Executive Officer at Angkor Gold Corp. announced that Angkor, through its subsidiary EnerCam Resources Co. Ltd. ("EnerCam"), had received the approval of the Royal Government of Cambodia on its application for a 7300 square kilometre oil and gas concession in Cambodia. The ...
 Angkor Gold Corp.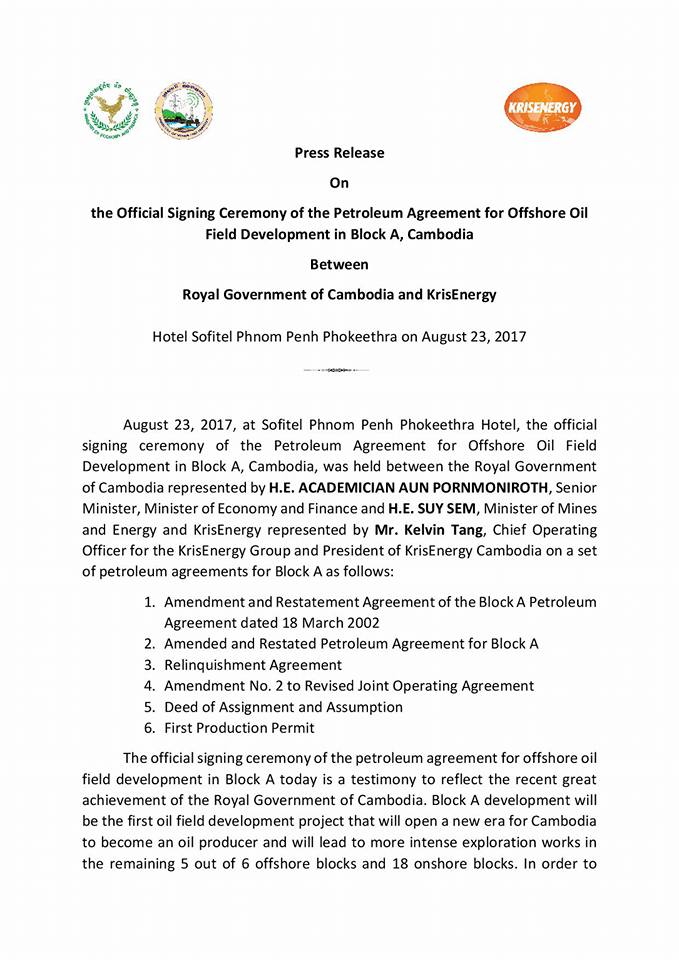 On 23 August 2017, the official signing ceremony of the Petroleum Agreement for Offshore Oil Field Development in Block A, Cambodia, was held between the Royal Government of Cambodia represented by H.E. ACADEMICIAN AUN PORNMONIROTH, Senior Minister, Minister of Economy and Finance and H.E. SUY ...
 Ministry of Mines and Energy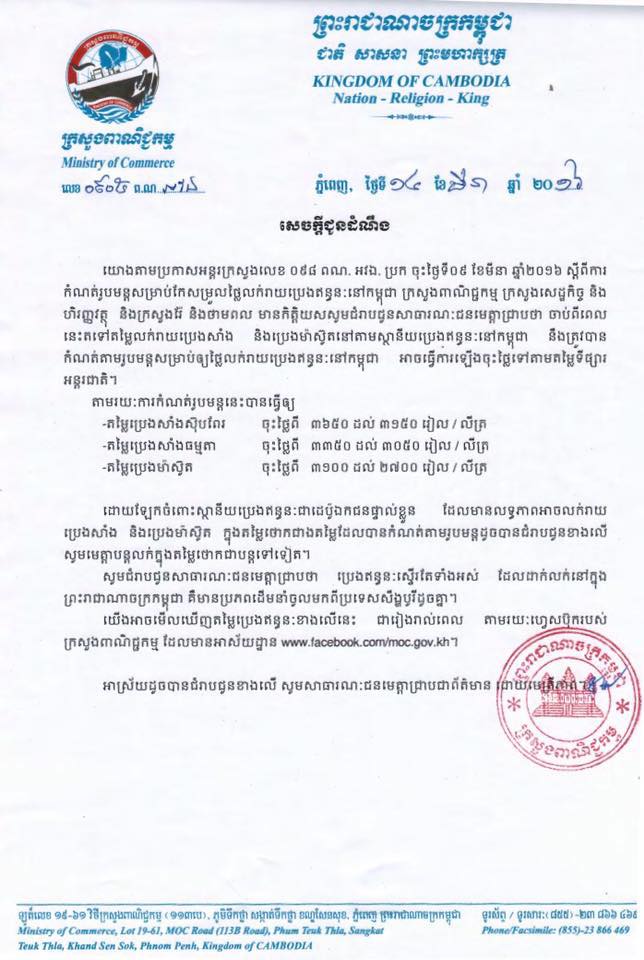 According to a statement released by the Ministry of Commerce on March 14, the maximum price of gasoline on the market today are determined according to the formula in the Interministerial Prakas-098 signed on 09 March 2016 by Ministry of Commerce, Ministry of Economy and Finance and ...
 Ministry of Commerce