As a part of its strategy to strengthen tools for sharing information about social accountability (for the Innovations for Social Accountability in Cambodia Project), Internews facilitated a Co-Design Workshop with Open Development Cambodia to improve its webpage on "Access to Public Service Information" in May.All participants were working from home due to Covid-19, and a 'Design Sprint' brainstorming process was adapted for a virtual workshop, using prior virtual examples. Participants utilized Zoom, Skype and varied online design tools.Building on prior research (including a 'Needs Assessment of Info-Mediaries' conducted by Internews), five members of the Open Development Cambodia ('ODC') team worked with Internews' Data Journalism Specialist Eva Constantaros and web firm Thibi to re-design ODC's 'Public Service Delivery' profile page, focusing on accessibility, navigation, and ease of use. These proposed changes were then modeled as an online prototype, and tested by representatives of ODC's user base. The ODC team was pleased to see their proposed changes developed and then explored almost ...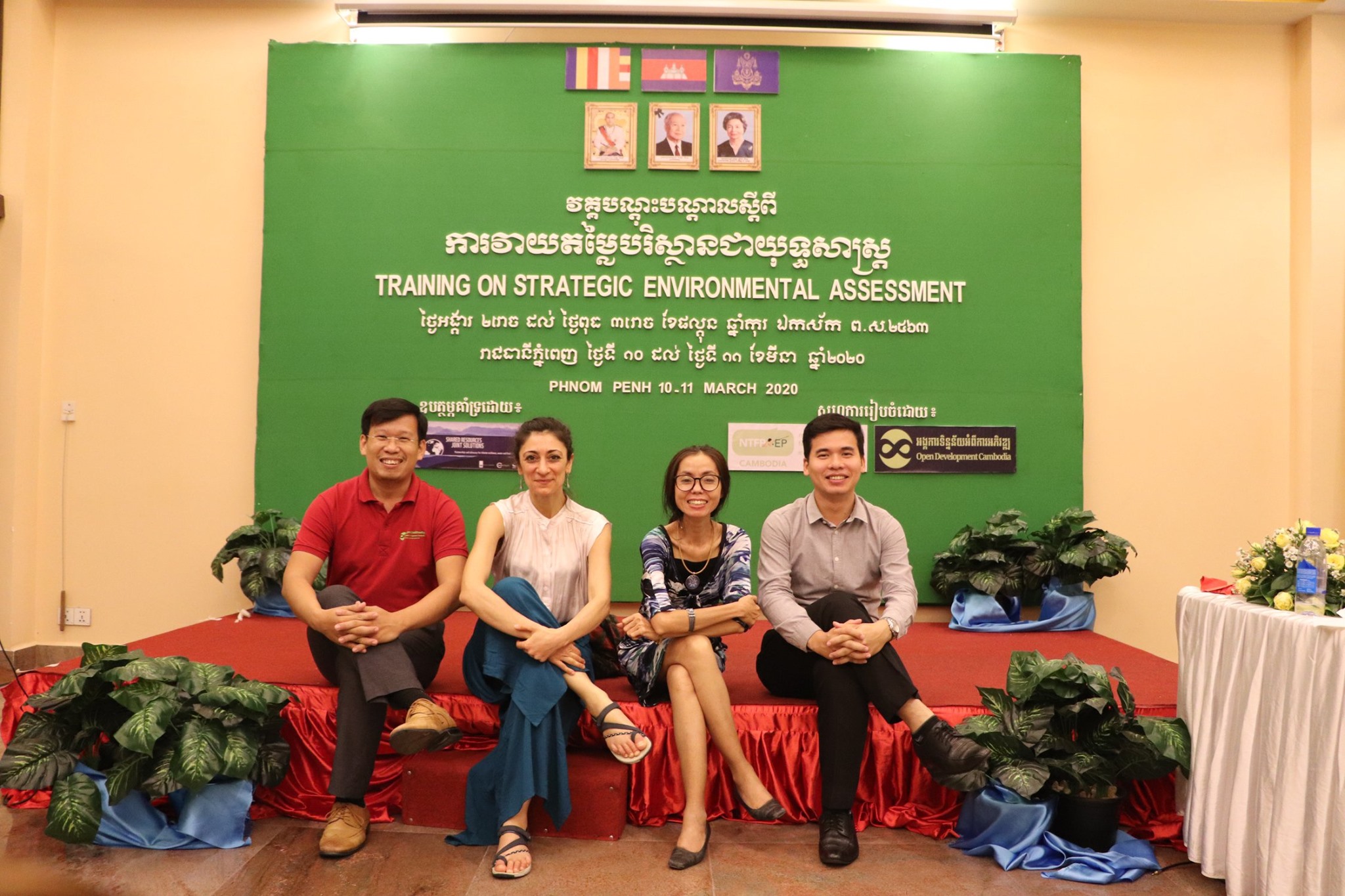 Open Development Cambodia (ODC) and the Non-Timber Forest Products Exchange Programme (NTFP-EP Cambodia) jointly hosted the first training workshop on Strategic Environment Assessment (SEA) under the Shared Resources Joint Solutions (SRJS) program supported by the Netherlands Committee for IUCN. The two-day training was held on ...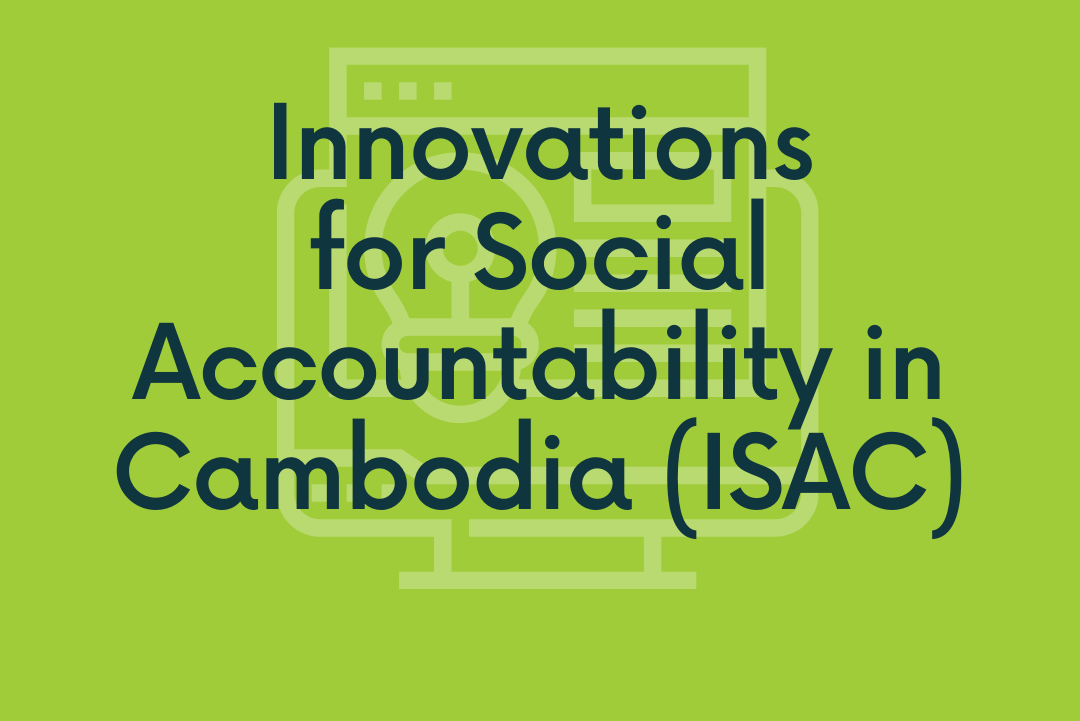 Open Development Cambodia (ODC) is pleased to announce that we will take part in the implementation of the Innovations for Social Accountability in Cambodia (ISAC) project after receiving a 5-year cooperative agreement as an ISAC sub-awardee. ISAC is a five-year (2019-2024) project funded by the ...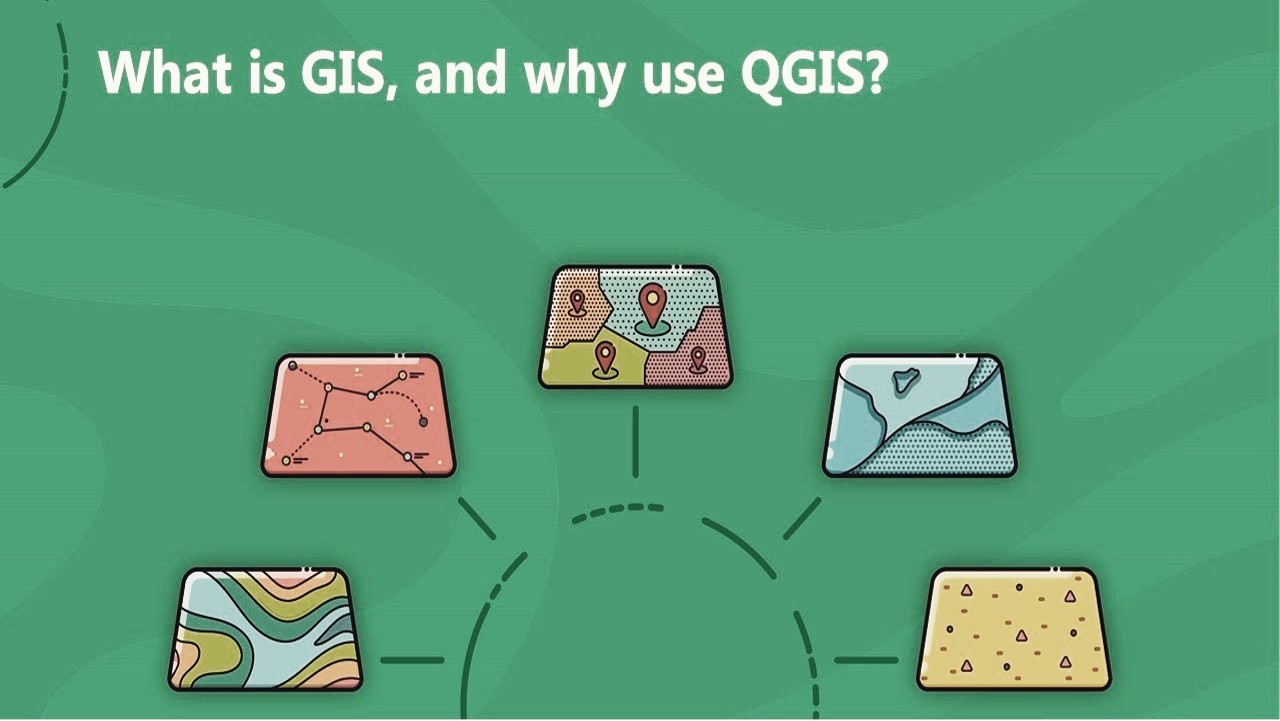 The fundamental GIS training was successfully conducted at ODC office, Phnom Penh, from 03 to 05 February 2020. A number of civil society organizations have been invited to join this three-day training. Those organizations include Build Community Voice (BCV), People Center for Development and Peace ...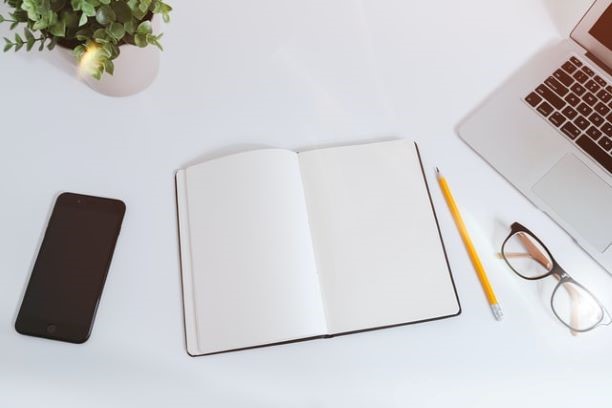 Since this discovery of the existence of the novel Coronavirus (COVID-19), the world has remarkably been forced changed in both macro and micro level ranging from policy making and implementing to daily life style. Since the end of March 2020, to cooperate with the government effort ...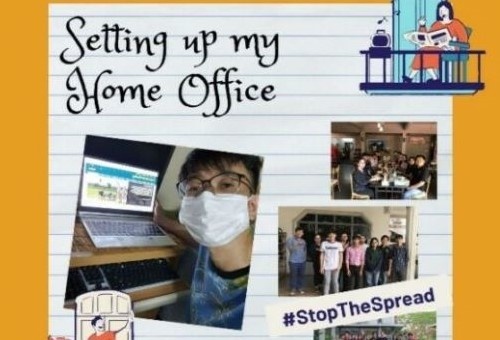 I am a member of Open Development Cambodia who working as a Data research and GIS coordinator. Generally, you all can see the maps and plenty of data via opendevcam.net. Right now, in the world we are in a fight of our lives against the ...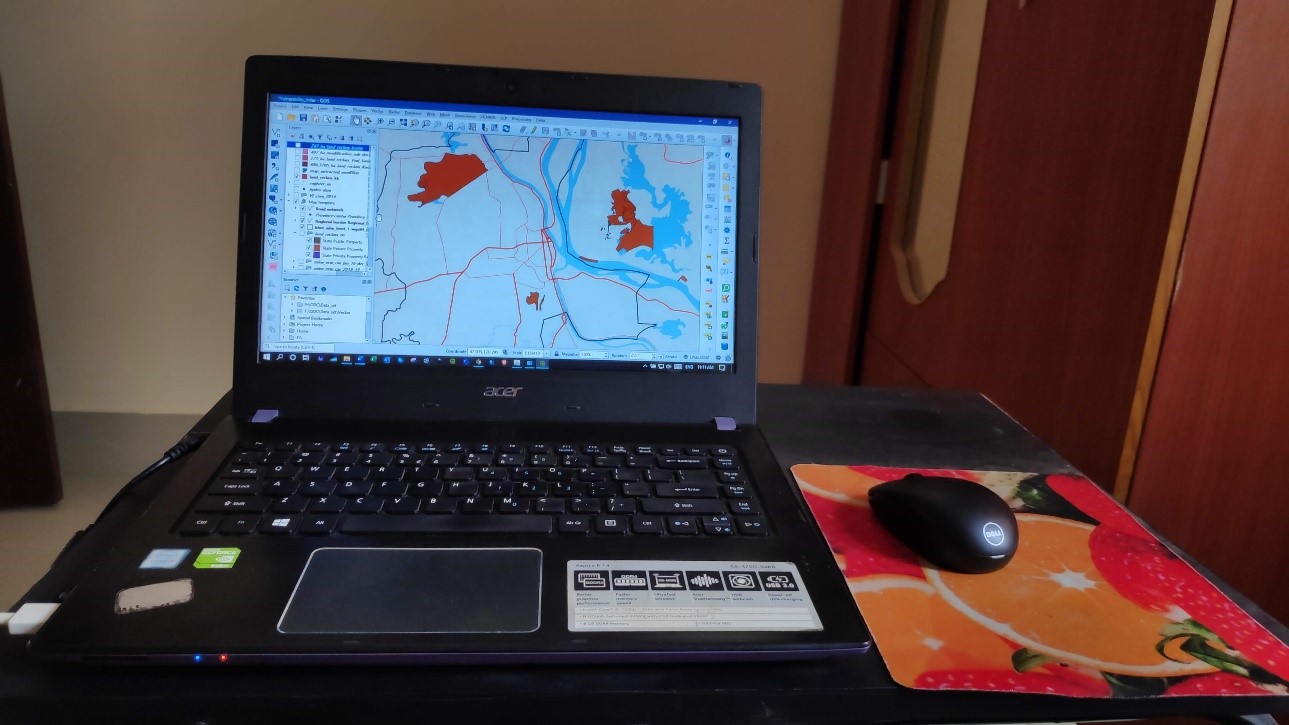 Working from home during this period of COVID-19 seems to be likely adopted by many enterprises, including my organization Open Development Cambodia (ODC). As the outbreak of the Coronavirus is taking place with an abrupt increase of the positive confirmed for COVID-19 infection, people are ...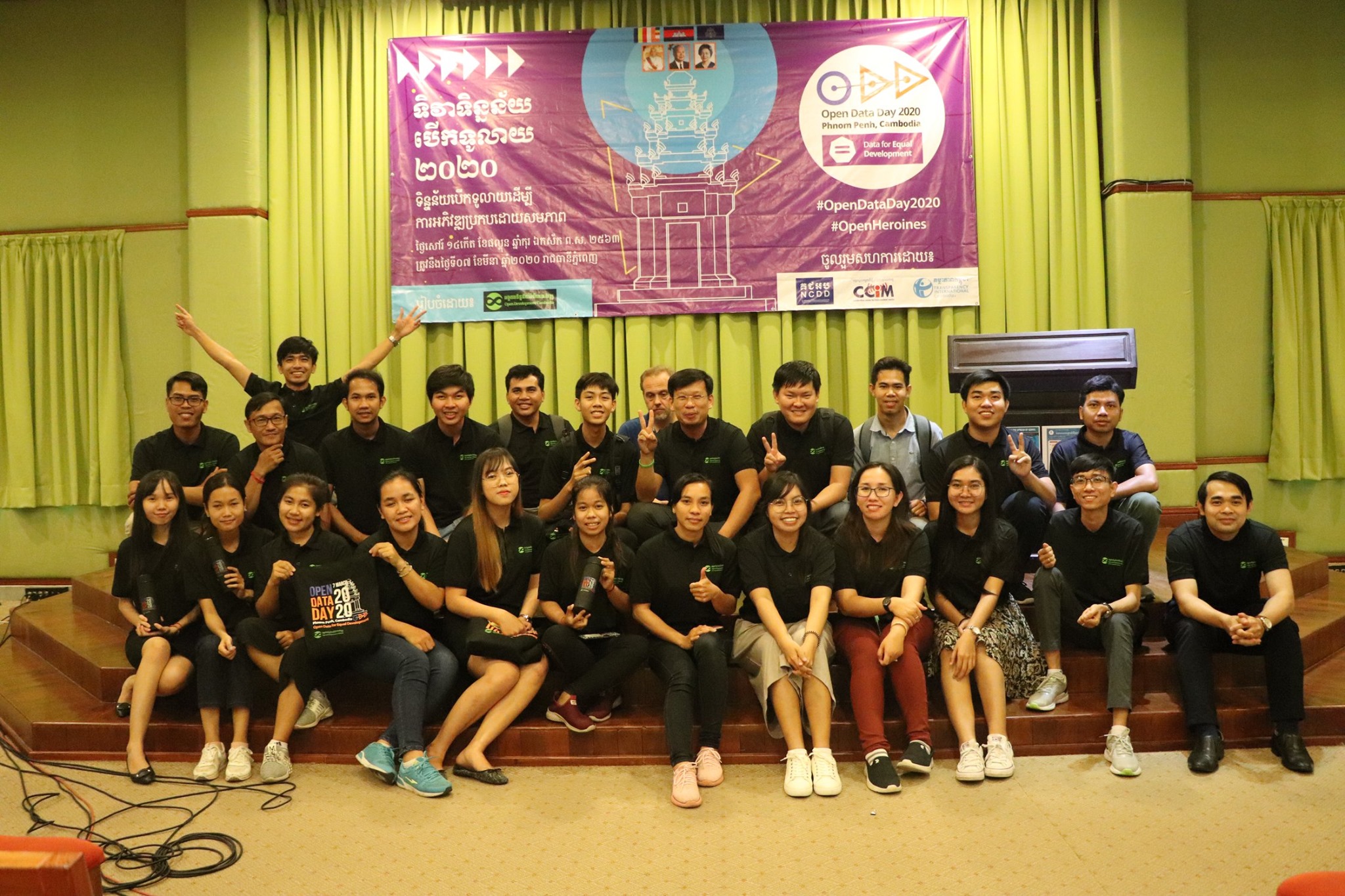 The theme for Open Data Day 2020 "Equal Development" is aligned with the Global Sustainable Development Goals (SDGs). Since global SDG 5 focuses on Gender Equality and to celebrate International women's rights day which happened to fall on the same week as the event, it ...
Following last year's success, in the early morning of 07 March 2020, the 6th annual Open Data Day was held. Around 60 participants from different occupations and diverse backgrounds such as students, journalists and the government sectors attended the event at Diakonia Center. Following the ...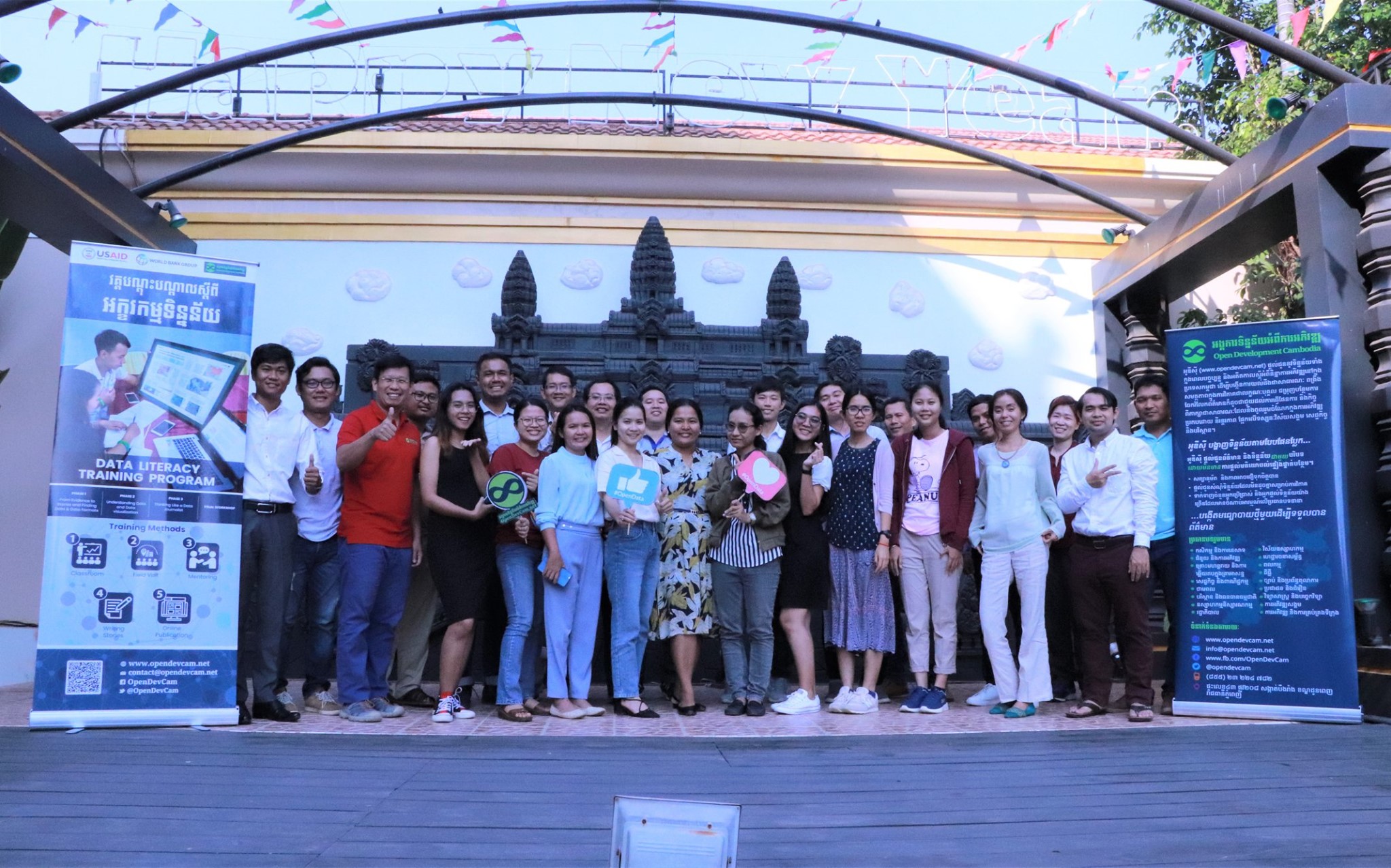 With financial support from USAID Cambodian Civil Society Strengthening (CCSS) project, Open Development Cambodia (ODC) has carried out three phases of Data Literacy Training Program, the first of its kind in Cambodia, with over 25 participants from different sectors including civil society, journalism, think tank, ...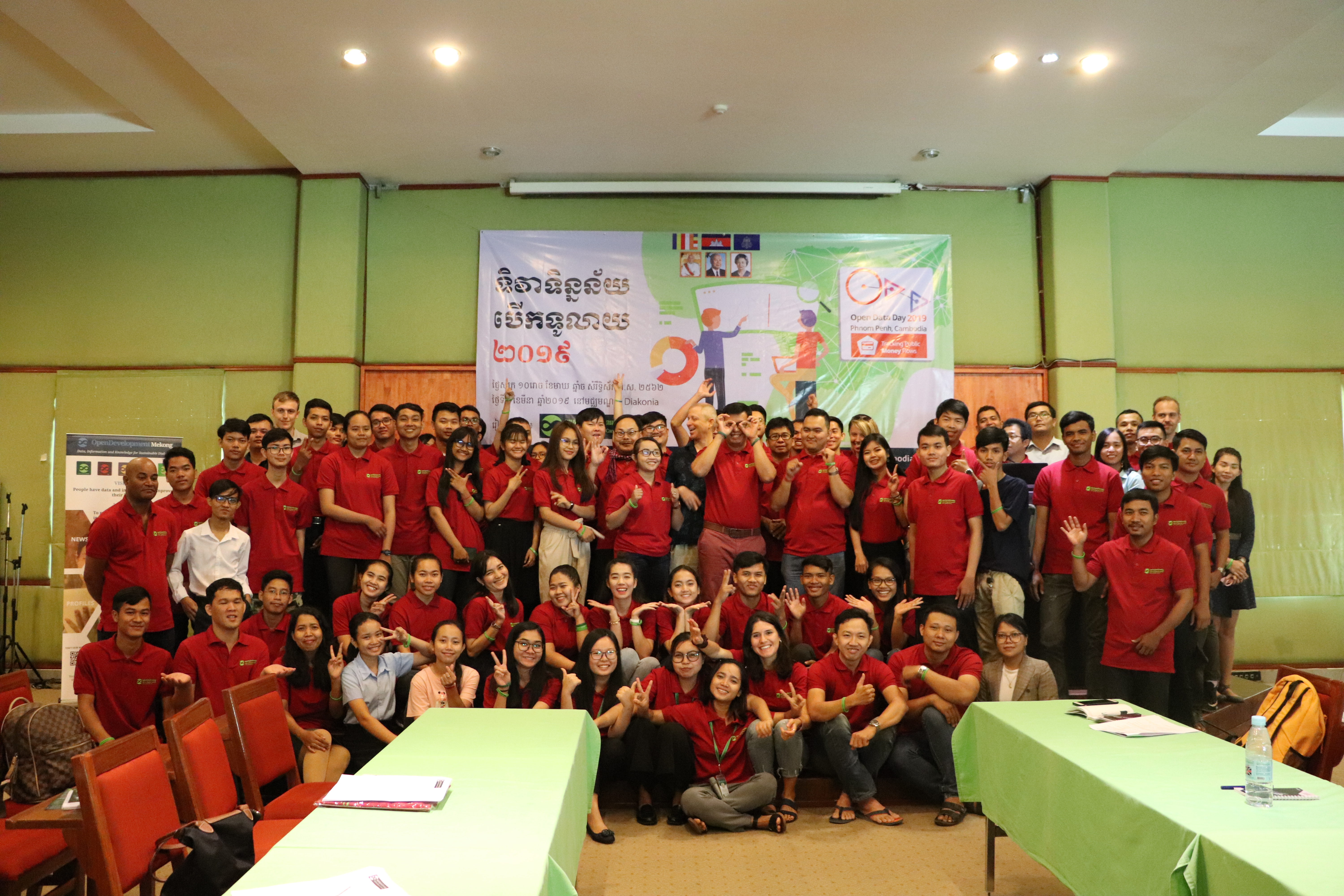 The Open Data Day is a global event that brings together enthusiastic citizens in open data, seeking to connect and apply open public data to build solutions to social issues. 2020 marks the tenth year that Open Data communities all over the world celebrate this ...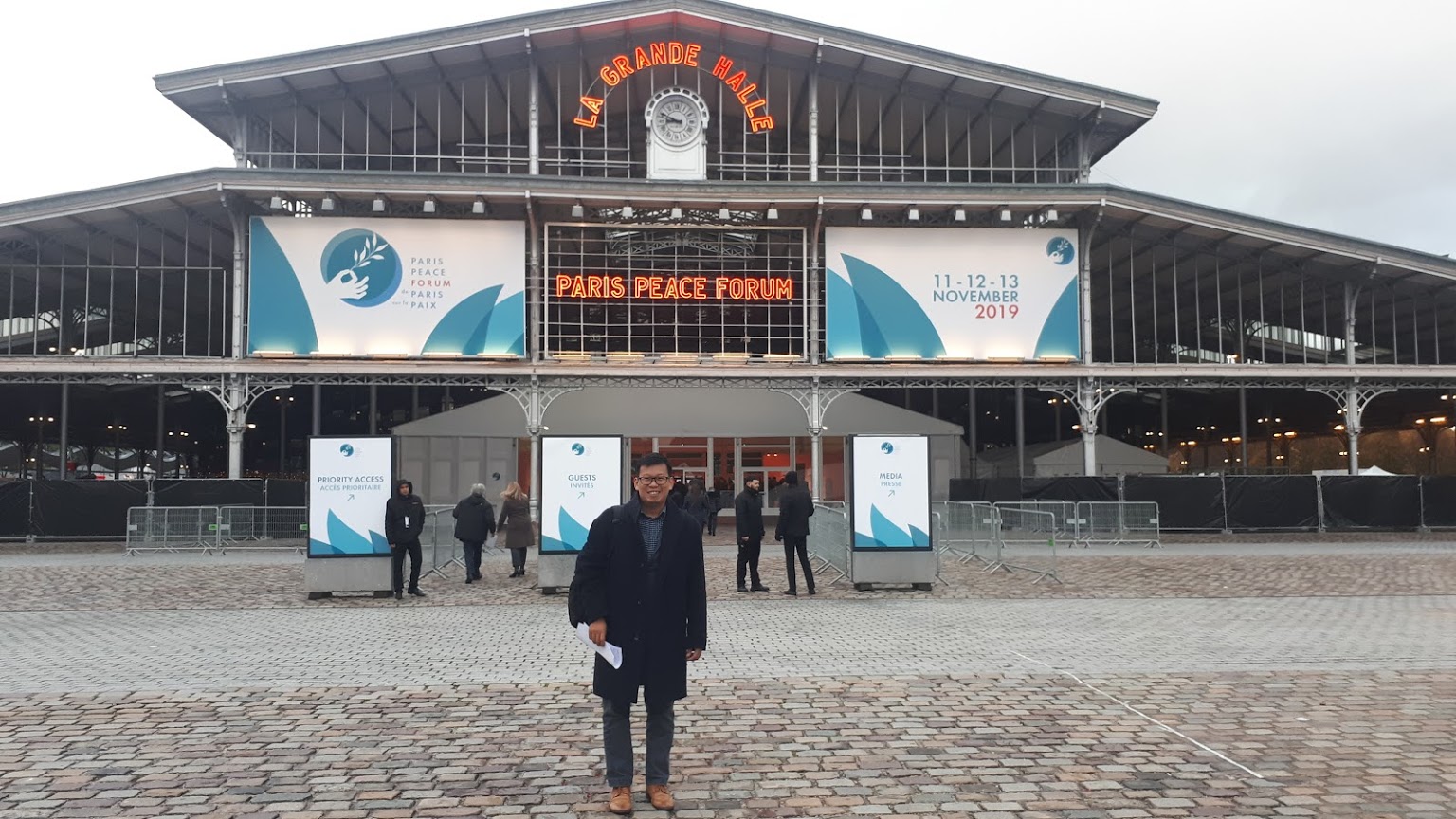 Mr. Thy Try, Executive Director/Editor-in-Chief of Open Development Cambodia, was selected to attend the Paris Peace Forum 2019 on 12–13 November.Mr. Thy Try is standing in front of the Grande halle de La Villette where the Paris Peace Forum was celebrated.The Paris Peace Forum is ...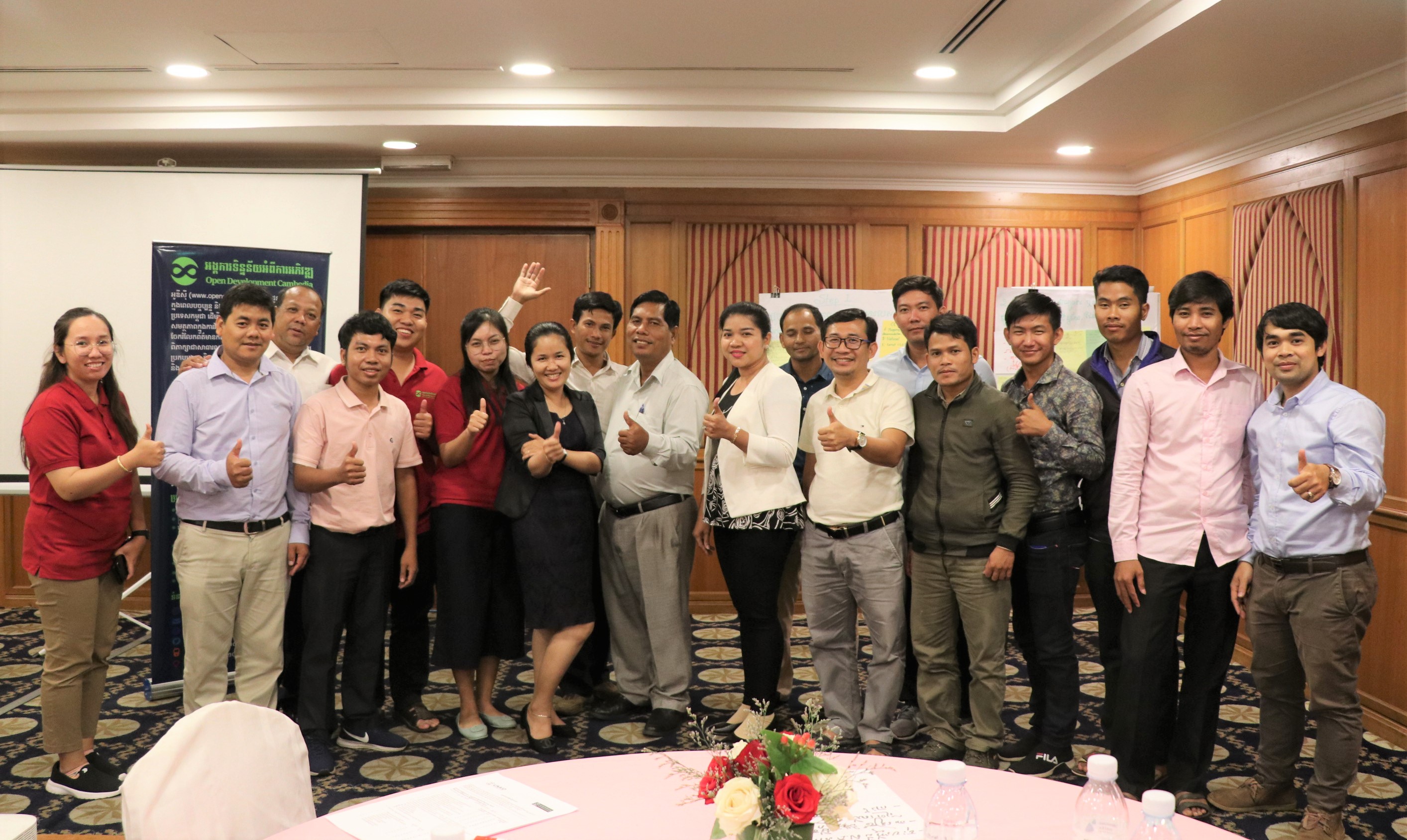 On 04 November 2019, Open Development Cambodia (ODC) organized a full-day stakeholder workshop on "Access to Open Data, Map and Use the Digital Tools for Better Project Implementation" at Sunway Hotel Phnom Penh. This workshop is funded by the USAID through East-West Management Institute (EWMI), ...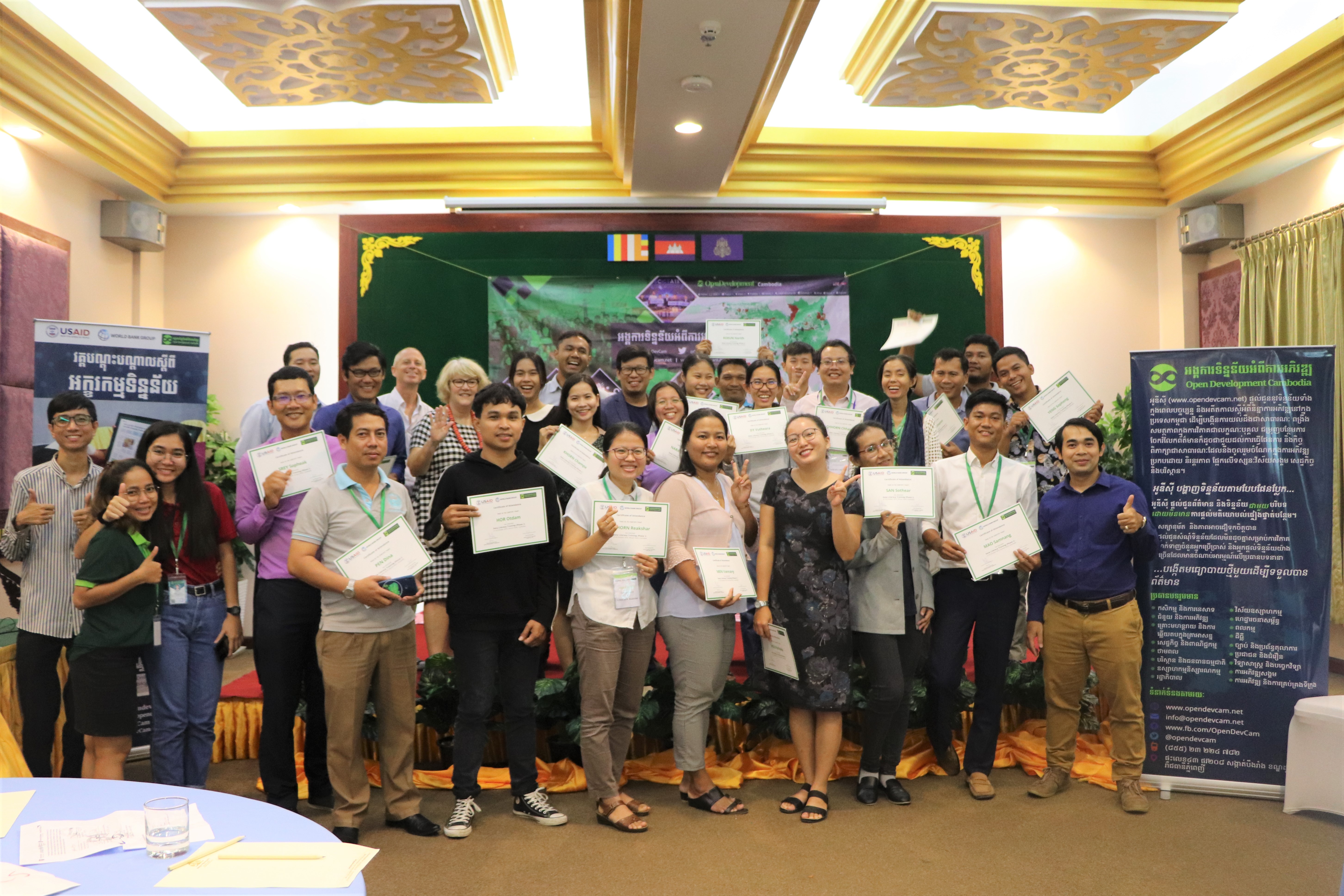 Open Development Cambodia (ODC) kicks off its Data Literacy Training Program, the first training lasts for five days held in Phnom Penh, from 21-25 October, 2019.With financial assistance from USAID's Cambodian Civil Society Strengthening (CCSS) project, ODC is implementing Data Literacy Program which consists of ...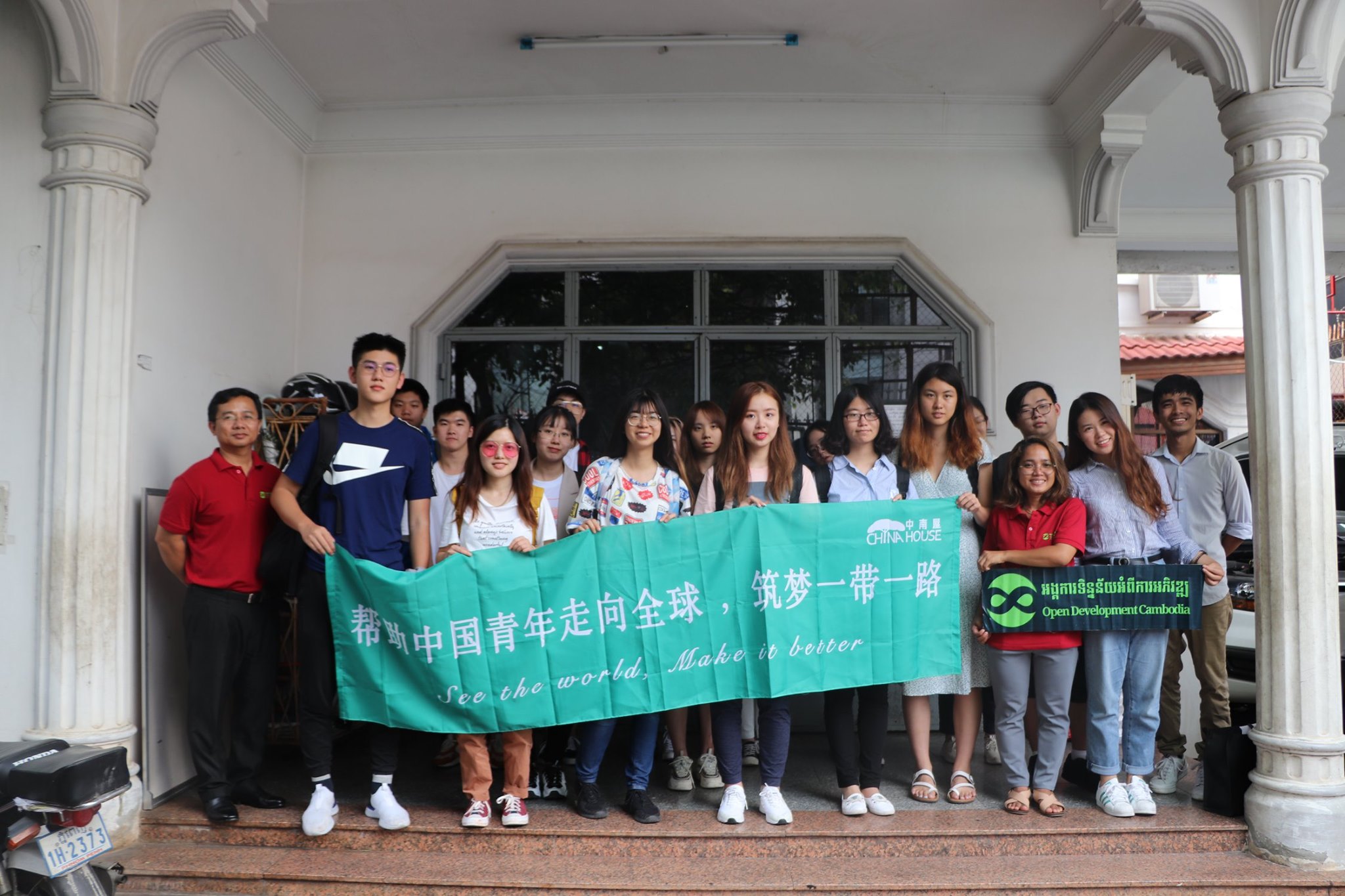 In early of August 2019, Open Development Cambodia (ODC) has successfully hosted a group of young Chinese research students to do study visit on Chinese investment impacts in Cambodia. This research program is organized by the China House, a social enterprise that sends young people from China ...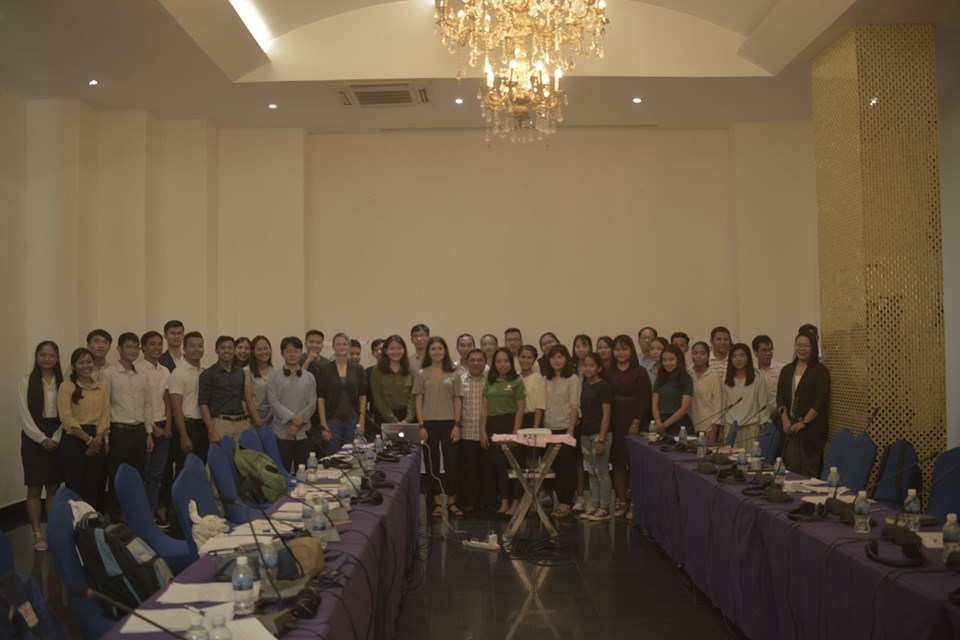 Open Development Cambodia (ODC) was invited to participate in the Cambodia Youth in Actions for the Sustainable Development Goals (SDGs), a Volunteer Youth Ambassador Program initiative organized in collaboration with the Cooperation Committee for Cambodia (CCC). The Volunteer Youth Ambassador Program for SDGs consists of ...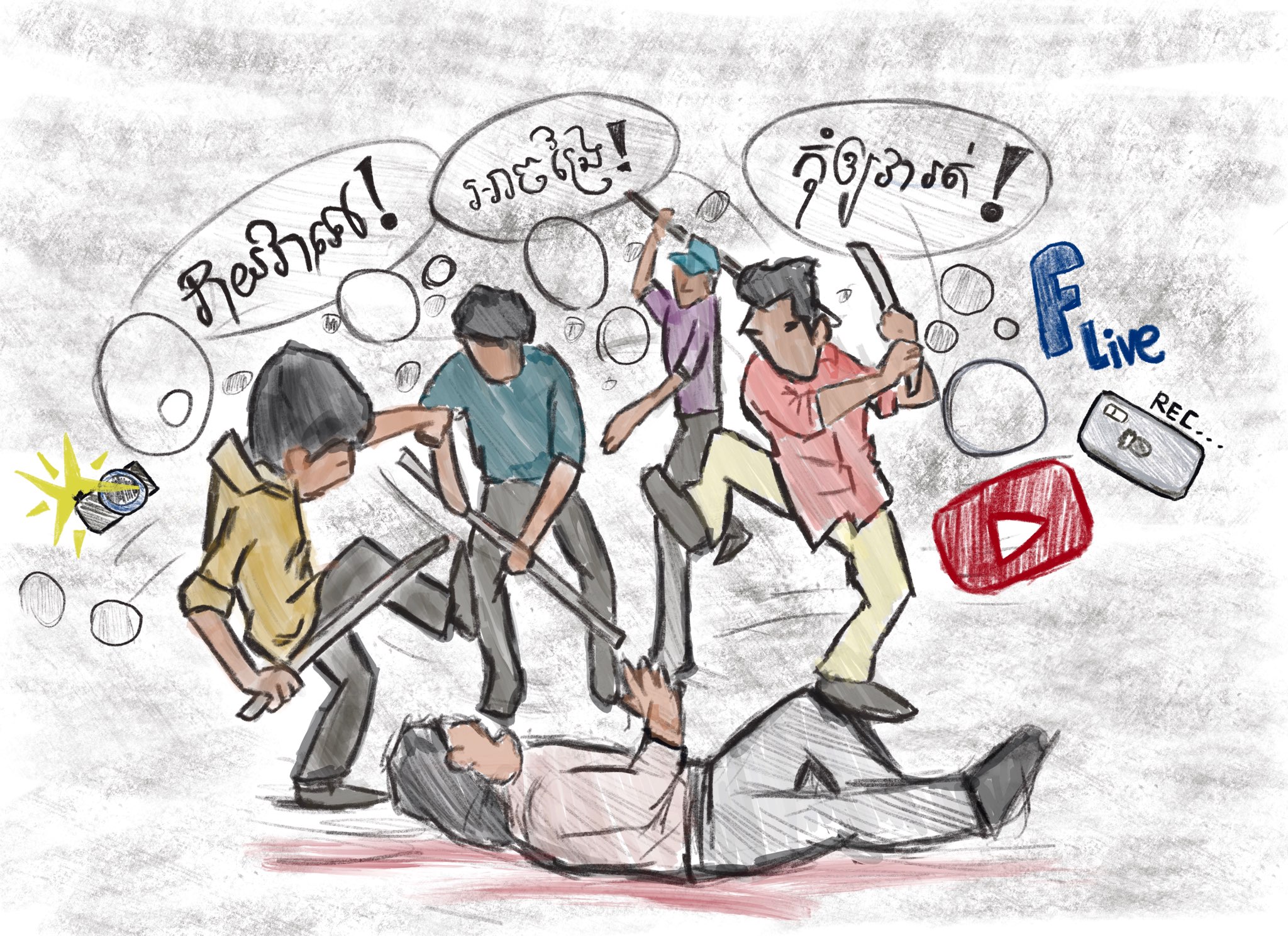 Between 2010 and 2018, 73 people have been victims of extra-judicial violence, more commonly referred to as "mob justice" or "mob killings" and these acts of violence resulted in 57 deaths and 16 wounded.1 Those figures are considered by experts to be largely underestimated due ...
Following our meeting with the representatives of the South East Asia Prayer Center (SEAPC) in Siem Reap, ODC and SEAPC have made the first step to establish potential cooperation. Just a few days after our first encounter, SEAPC sent two of their ICT staff to ...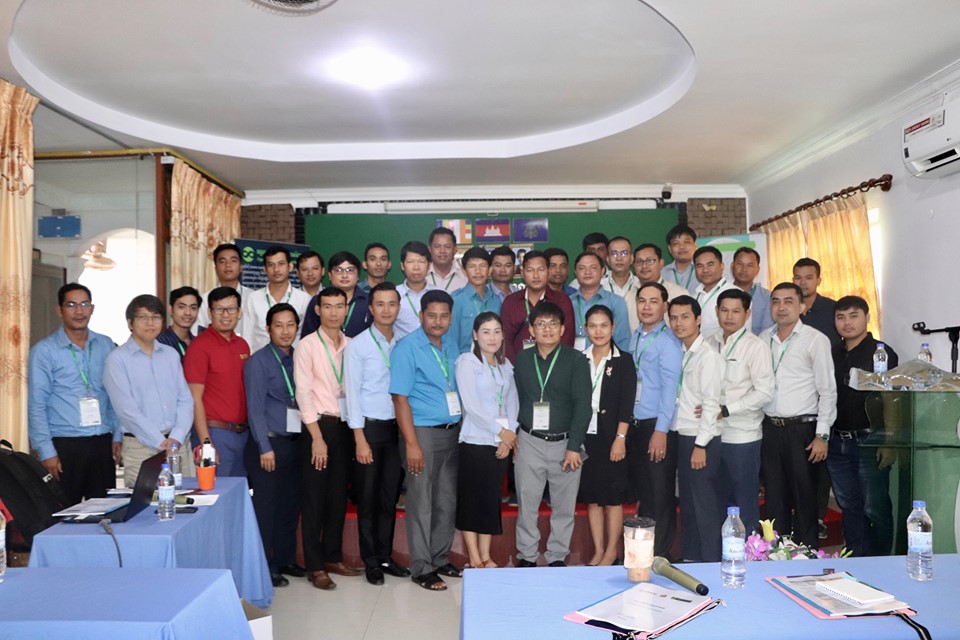 On August 05 and 06, 2019 Open Development Cambodia together with Department of Information Technology (DIT) of the Ministry of Education, Youth and Sport (MoEYS) have successfully carried out a Training of Trainers (ToT) on Map Reading and Using in Kampong Chhnang Province. 26 teachers ...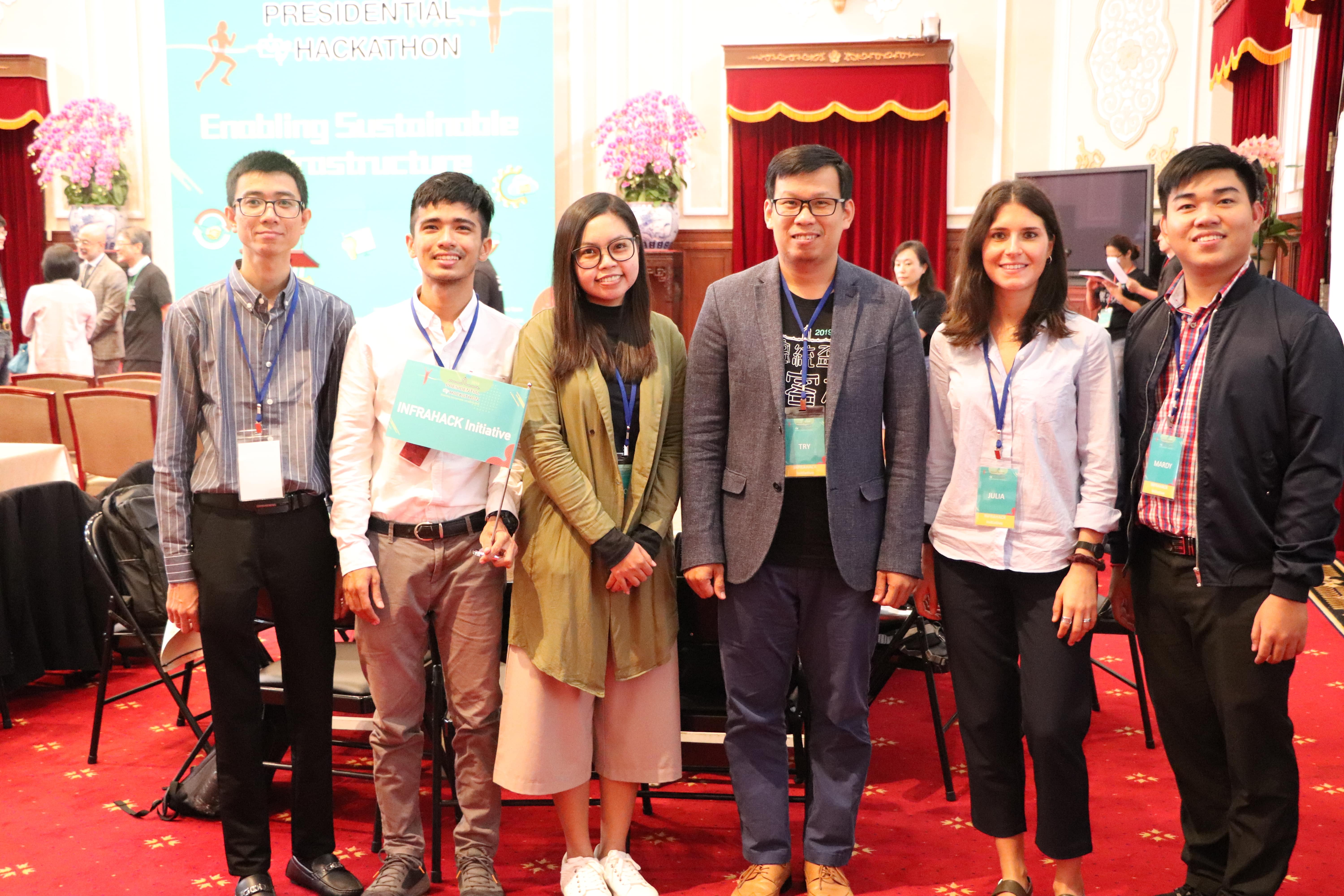 From 18 to 21 July, Open Development (ODC) team has been attending the Presidential Hackathon 2019 in Taipei, Taiwan. The Presidential Hackathon is an initiative designed by the Taiwanese government to emphasize the importance of open-source, open data, and related best practices which can be ...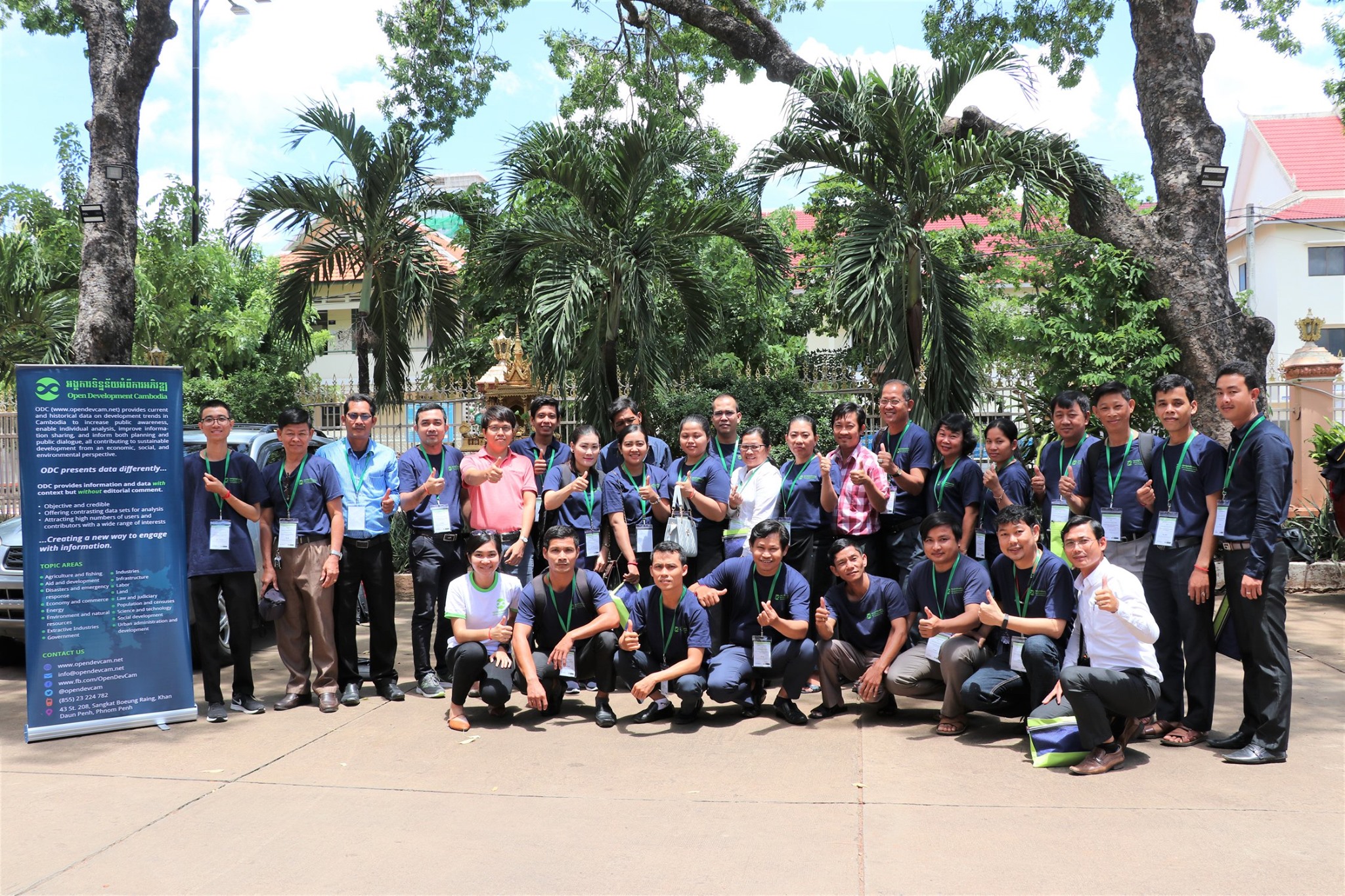 In March 2019, Open Development Cambodia (ODC) and the Department of Information Technology (DIT) of the Ministry of Education, Youth and Sport (MoEYS) conducted an assessment workshop to collect inputs from high school teachers to understand the teachers' knowledge and experience in map using and ...

Contact us
Thank you for taking the time to get in contact!