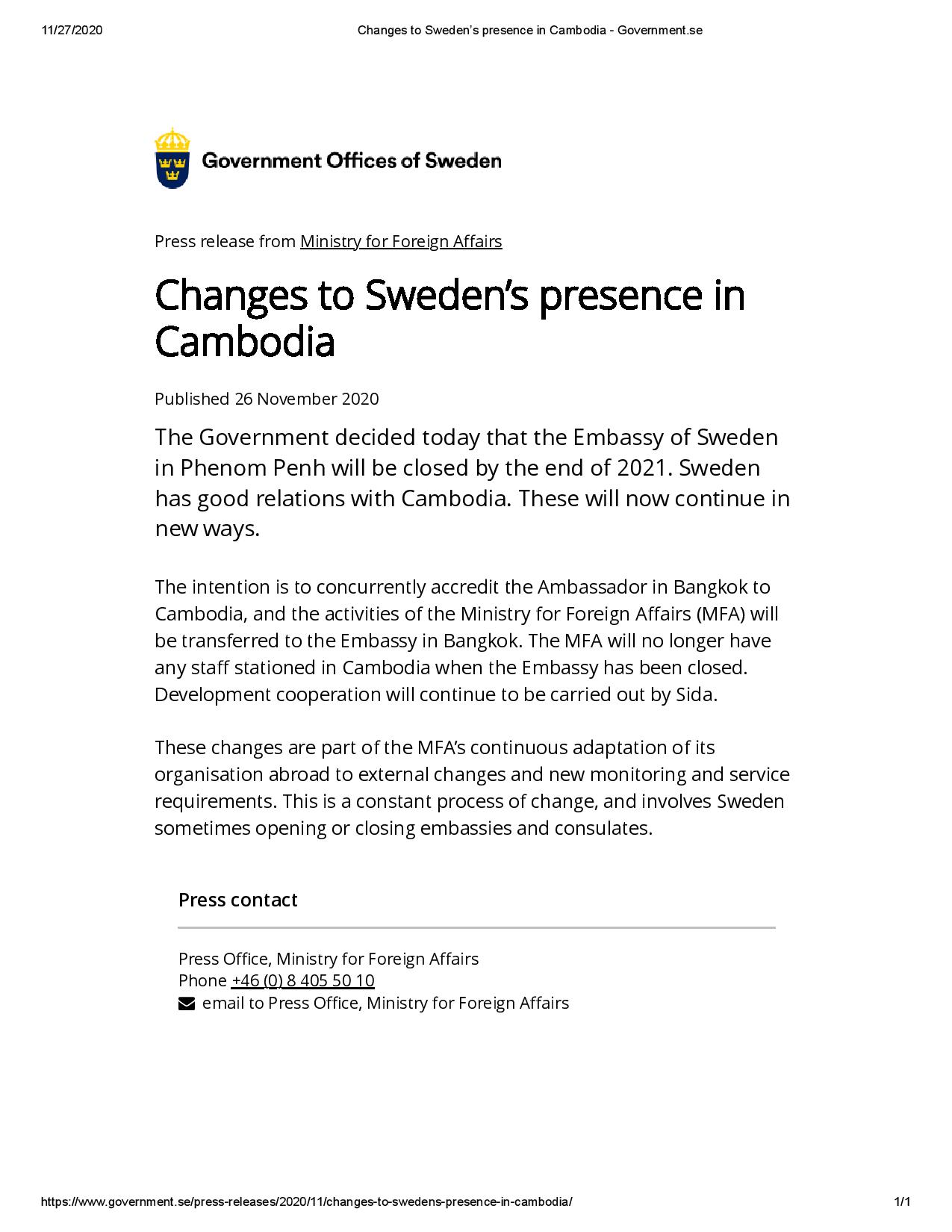 On 26 November 2020, the Embassy of Sweden in Phnom Penh issued a press release on its government's decision to close its office in Phnom Penh by the end of 2021. In this press release, the embassy also noted that the activities of the Ministry ...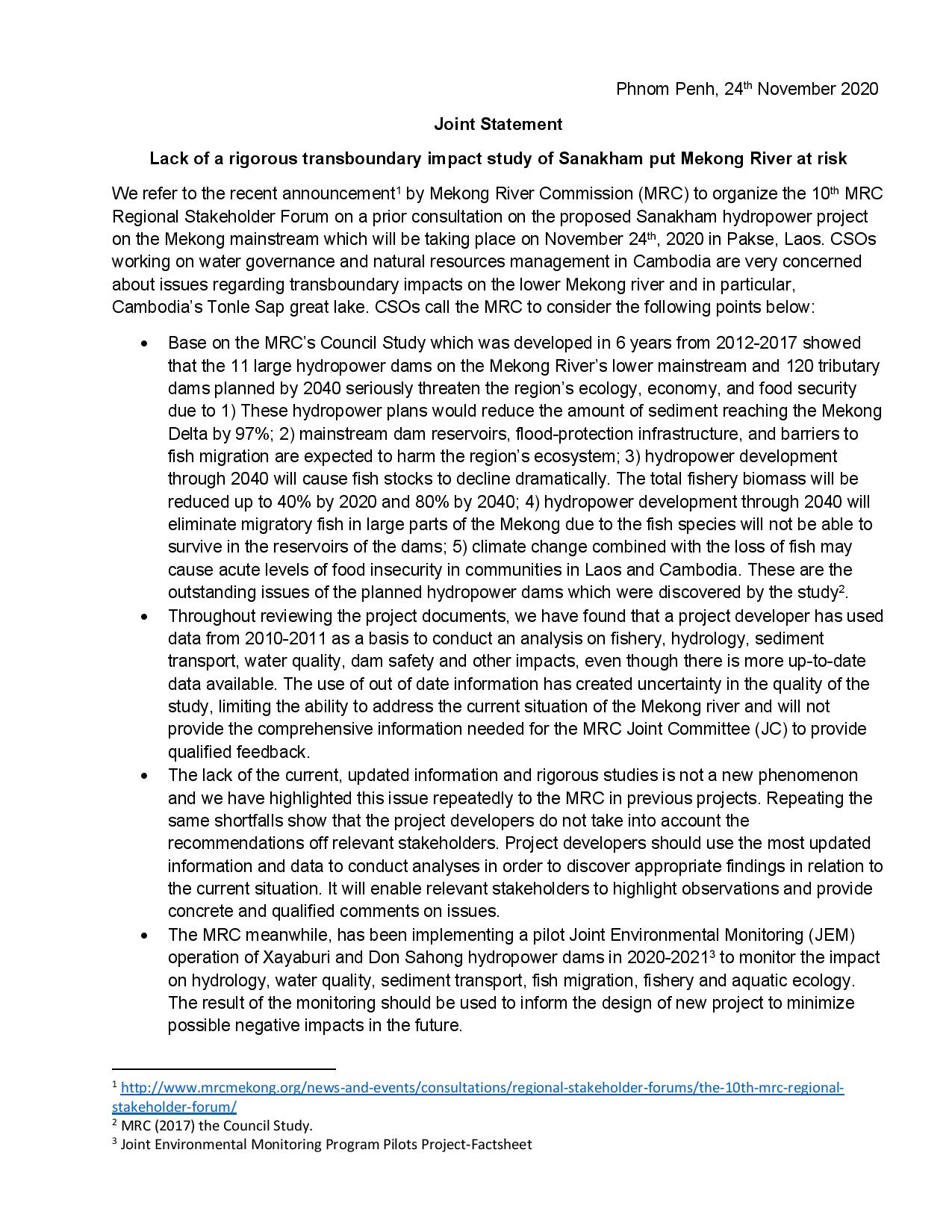 On 24 November 2020, Eleven Non-Governmental Organizations in Cambodia issued a joint statement on the proposed Sanakham hydropower project on the Mekong mainstream in Laos concerning the transboundary impact on lower countries. This joint statement was issued in parallel with MRC who has been organizing ...
 NGO Forum on Cambodia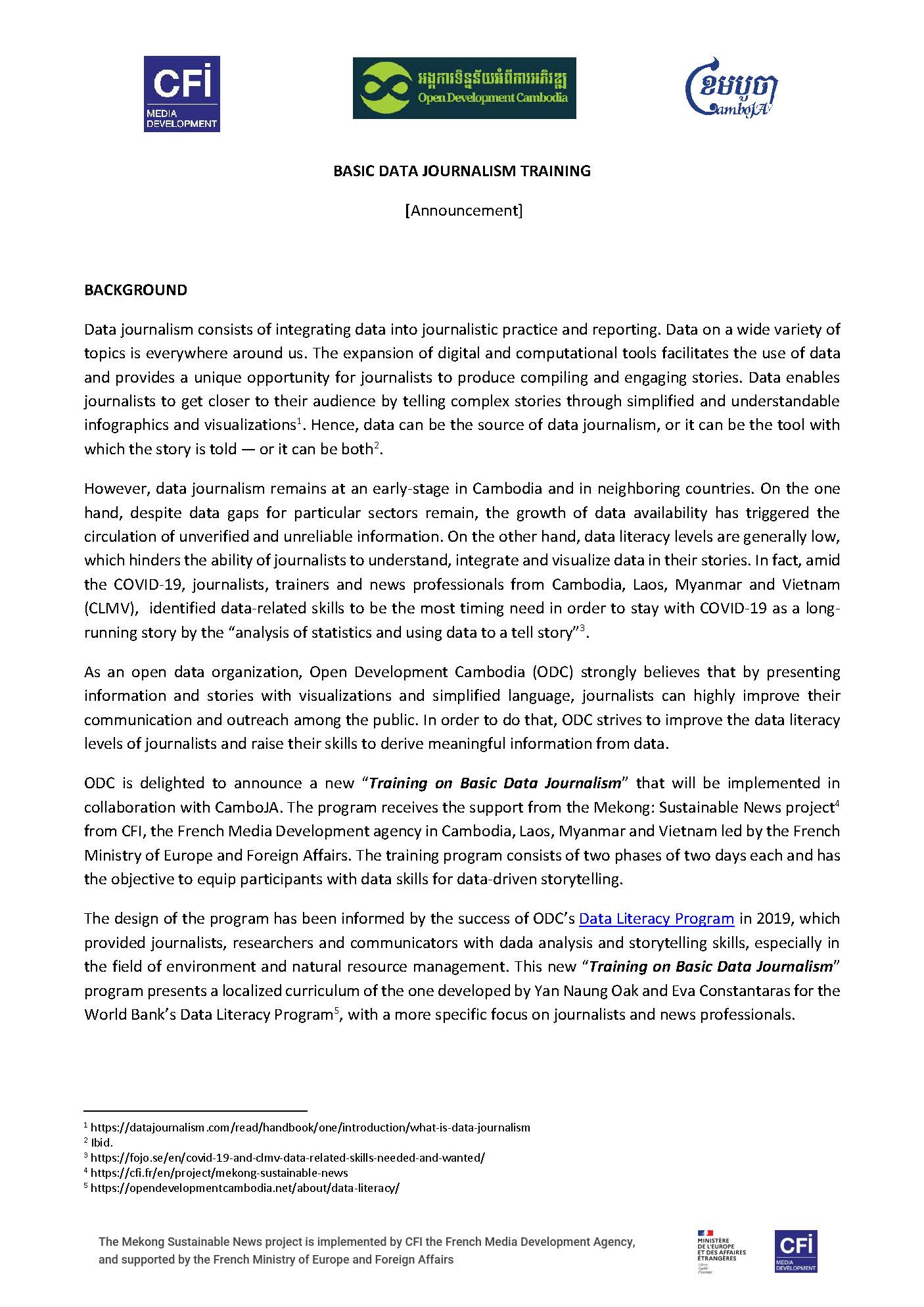 ODC is delighted to announce a new "Training on Basic Data Journalism" that will be implemented in collaboration with CamboJA. The program receives the support from the Mekong: Sustainable News project from CFI, the French Media Development agency in Cambodia, Laos, Myanmar and Vietnam led ...
 Open Development Cambodia