Signing of agreement on the project for effective implementation of EIA and pollution control through the capacity development of MOE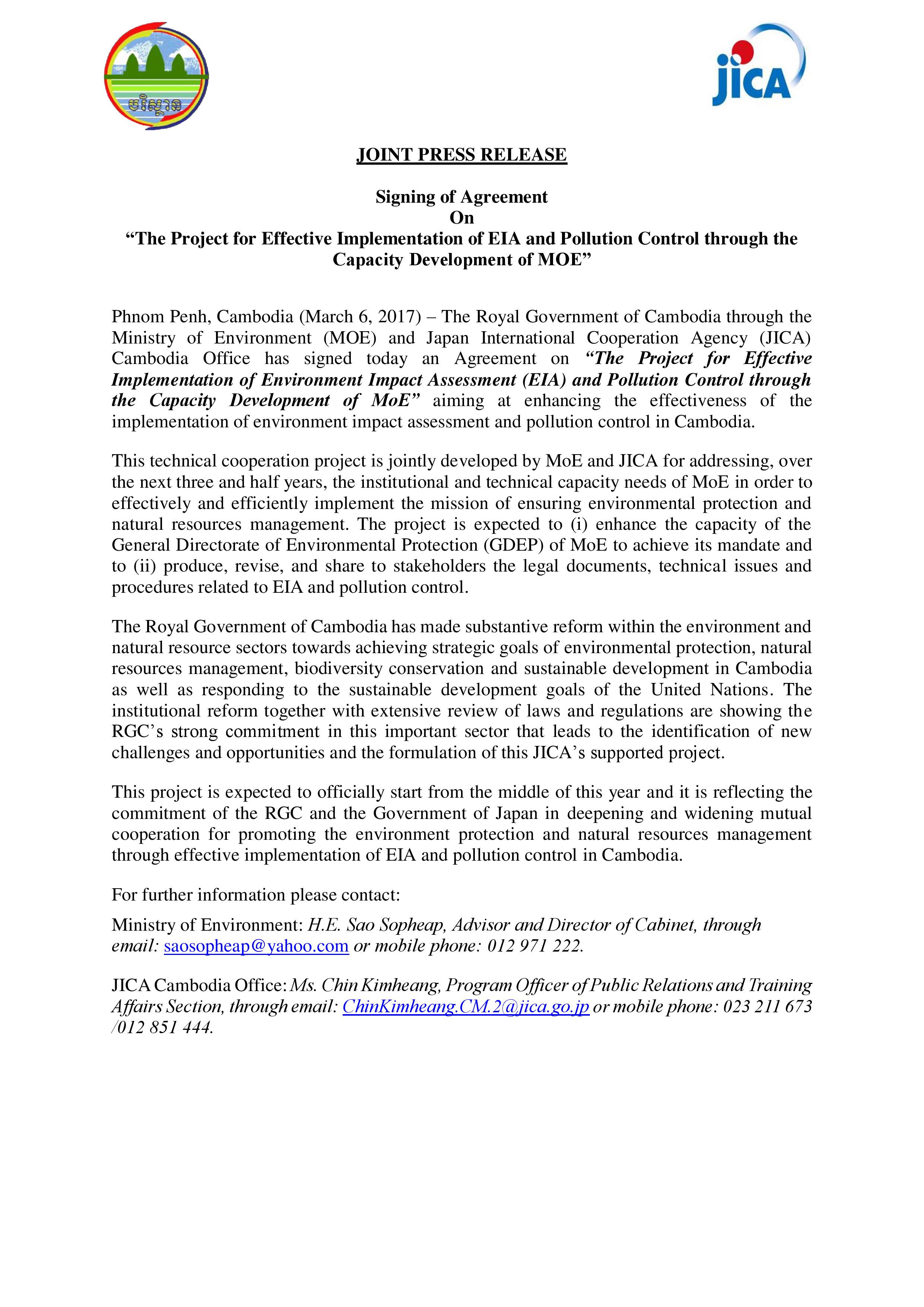 On 06 March 2017, the Royal Government of Cambodia through the Ministry of Environment (MOE) and Japan International Cooperation Agency (JICA) Cambodia Office has signed an Agreement on "The Project for Effective Implementation of Environment Impact Assessment (EIA) and Pollution Control through the Capacity Development of MoE" aiming at enhancing the effectiveness of the implementation of environment impact assessment and pollution control in Cambodia.
...
 Japan International Cooperation Agency (JICA)

Local EU statement on the political situation in Cambodia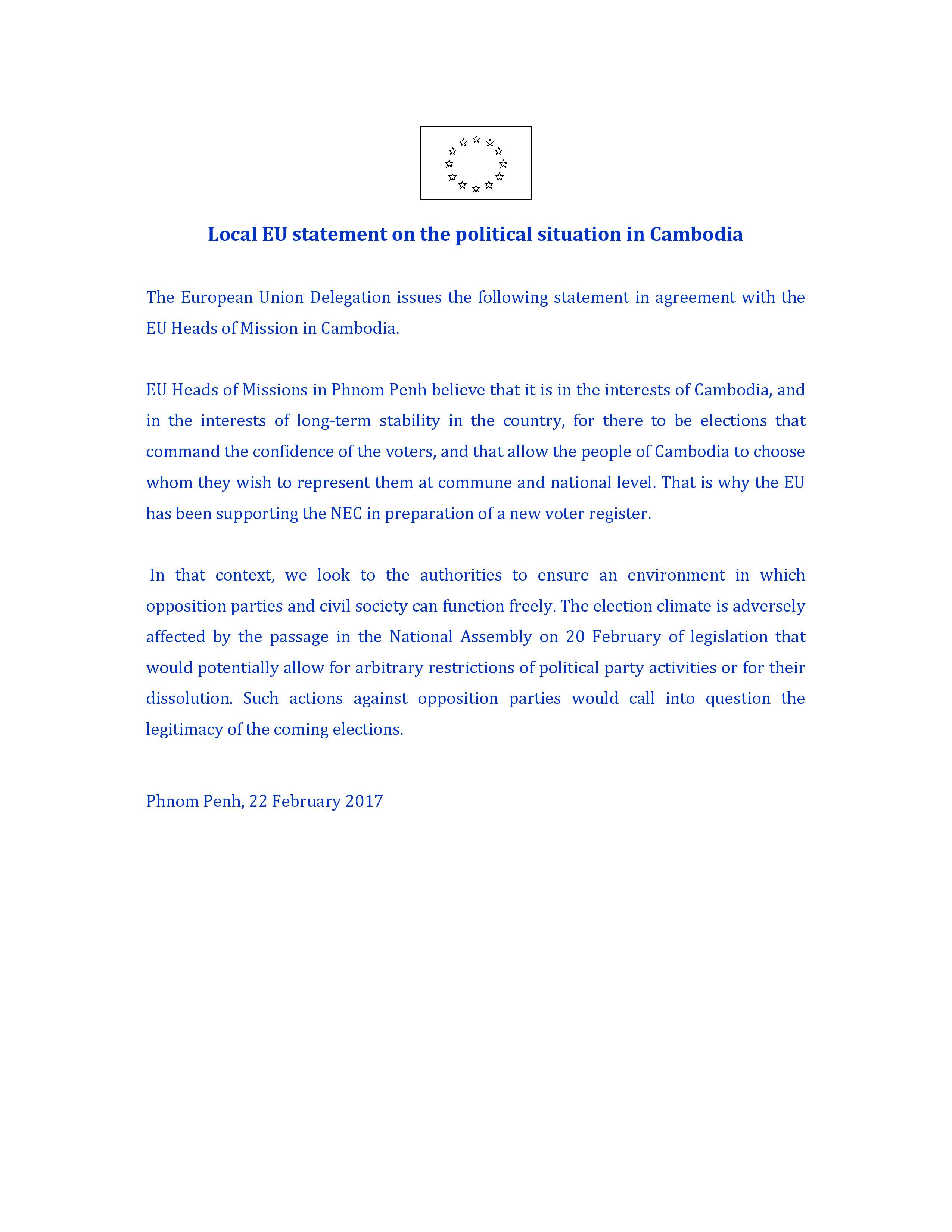 EU Heads of Missions in Phnom Penh believe that it is in the interests of Cambodia, and in the interests of long-term stability in the country, for there to be elections that command the confidence of the voters, and that allow the people of Cambodia to choose whom they wish to represent them at commune and national level. Also, EU looks to the authorities to ensure an environment in which opposition parties and civil society can function freely. 
...
 European Union in Cambodia

Results of plenary session of Council of Ministers on Friday, 17 February 2017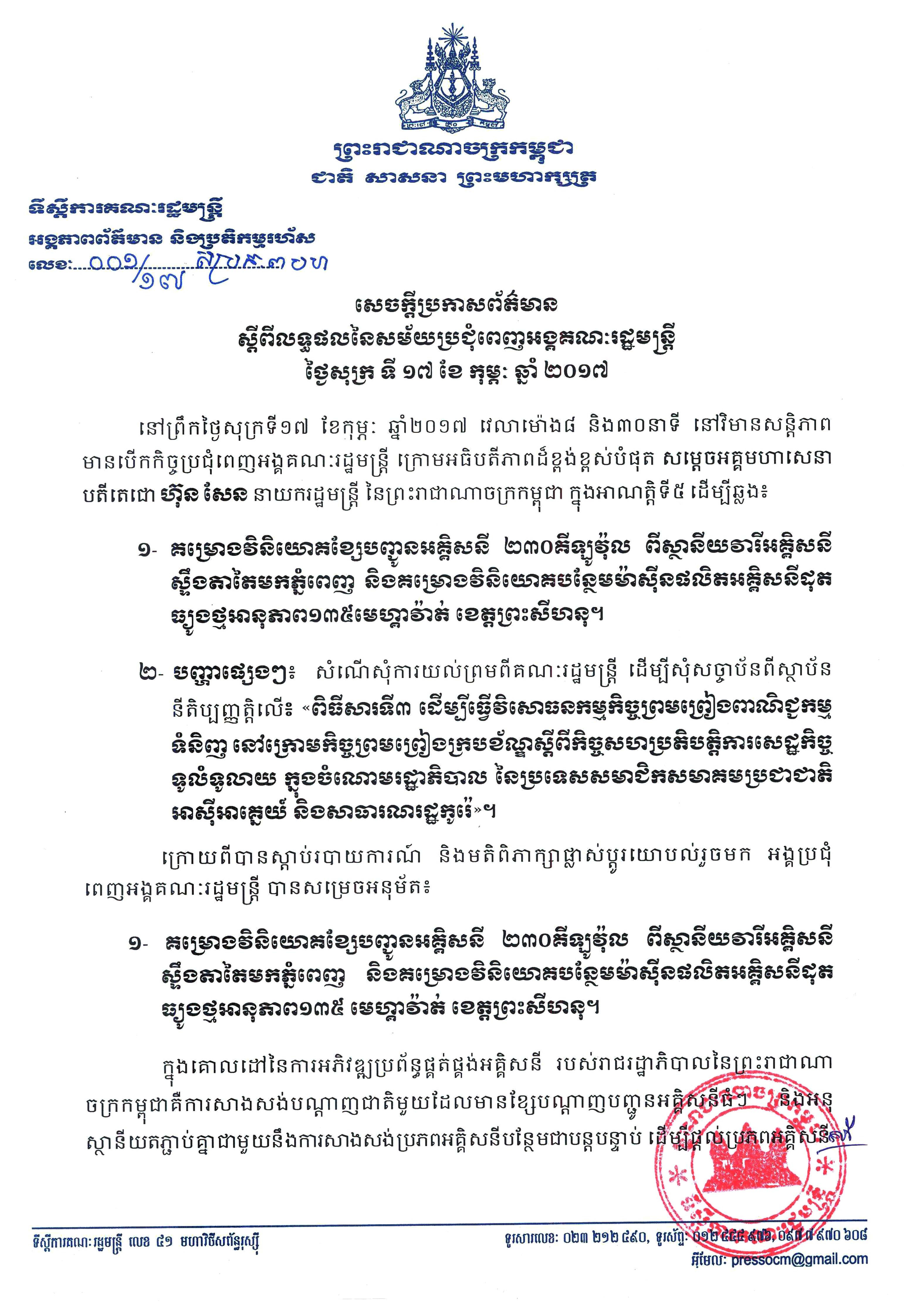 On 17 February 2017, Prime Minister of Kingdom of Cambodia, Hun Sen, has presided over a plenary session of Council of Ministers at Peace Palace. The result of the discussion including:
Two projects: a 230-kilowatt transit grid development project from the Stung Tatai hydropower
dam in Koh Kong province, and a 135-Megawatt coal-fired electricity plant in Preah Sihanouk province.
Other issues related to amendment on Goods Trade Agreement under the framework on Comprehensive Economic Cooperation Agreement between states of ASEAN community and Republic of Korea.
...
 Press and Quick Reaction Unit