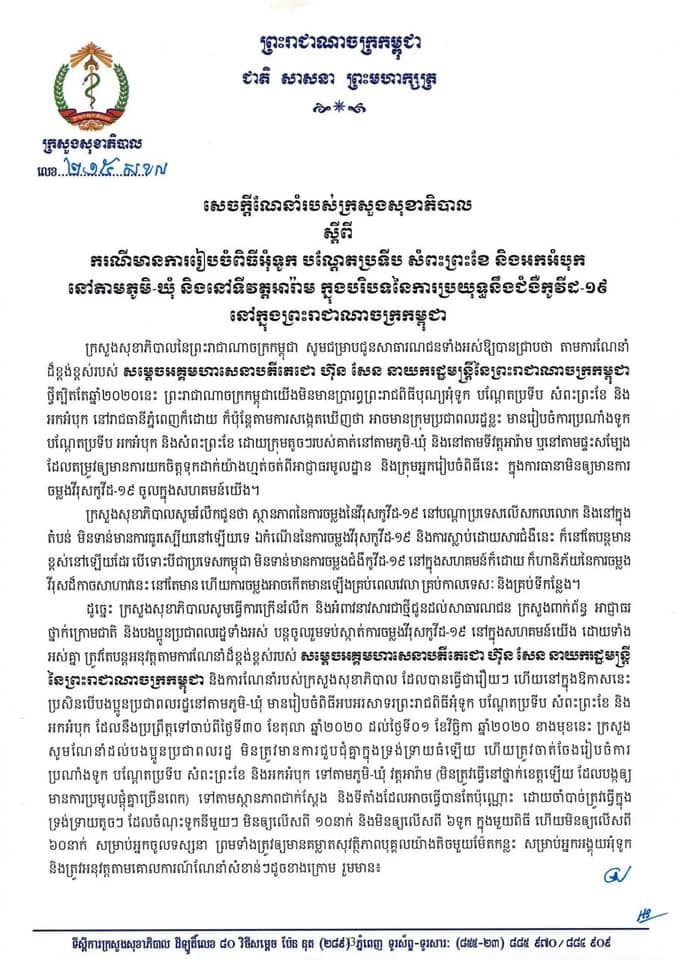 On 08 October 2020, Ministry of Health has post an instruction on the guideline and procedure to organize water festival gathering and activities in villages and communes level. The instruction aims to set out preventing measure to prevent the spread of covid-19 on the upcoming ...
 Ministry of Health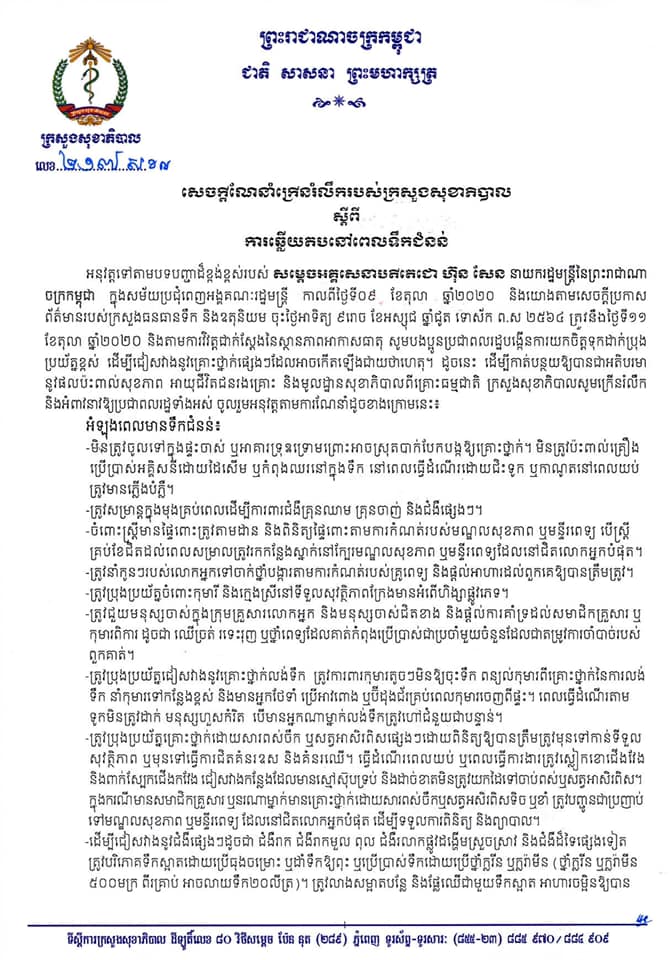 On 12 October 2020, the ministry of Health has posted an instruction on emergency response during flash flood. The instruction provide safety guideline for citizens during flash flood. ...
 Ministry of Health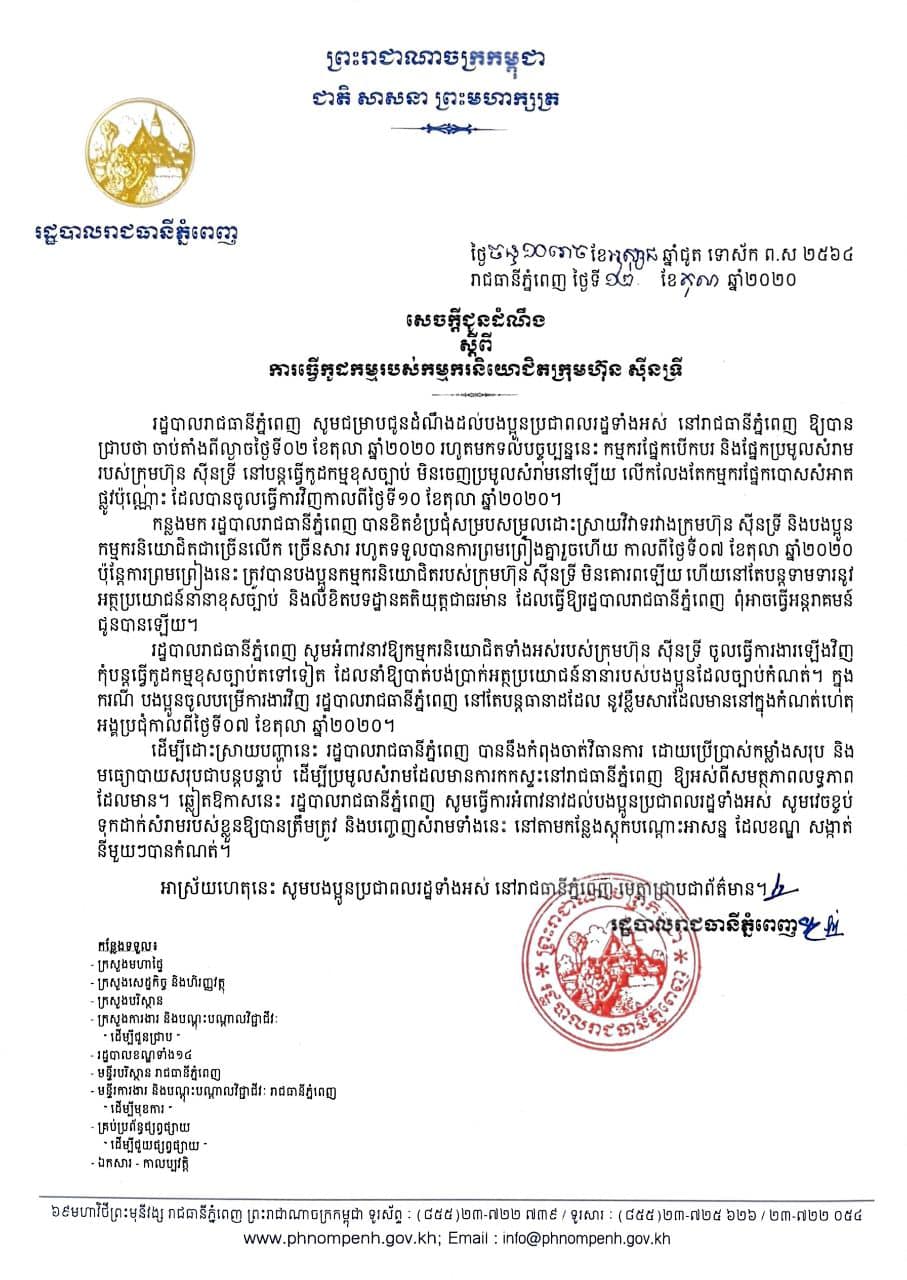 On 12 October 2020, Phnom Penh municipal administration has posted an announcement regarding the strike of Cintri Workers. The announcement said that, Cintri workers have not come back to work as promised and Phnom Penh municipal administration call for the return to work. ...
 Phnom Penh Municipal Administration