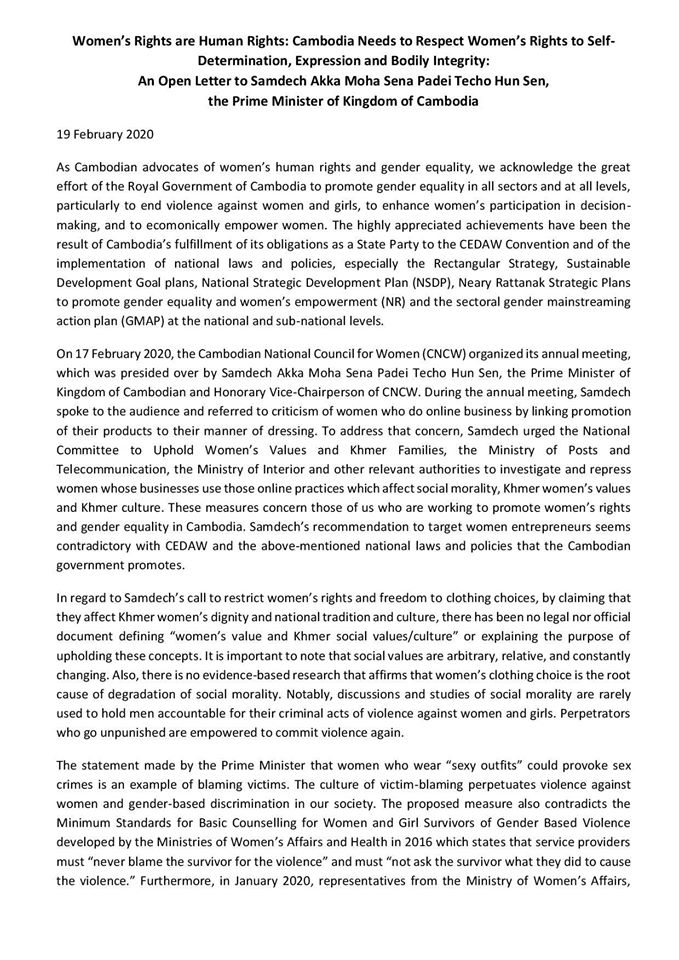 On 19 February 2020, Cambodian advocates of women's human rights issued an open letter to Prime Minister Hun Sen after hearing the criticism of women wearing sexy outfit.During the Cambodian National Council for Women (CNCW) annual meeting on 17 February 2020, PM Hun Sen spoke ...
 Cambodian Center for Human Rights (CCHR)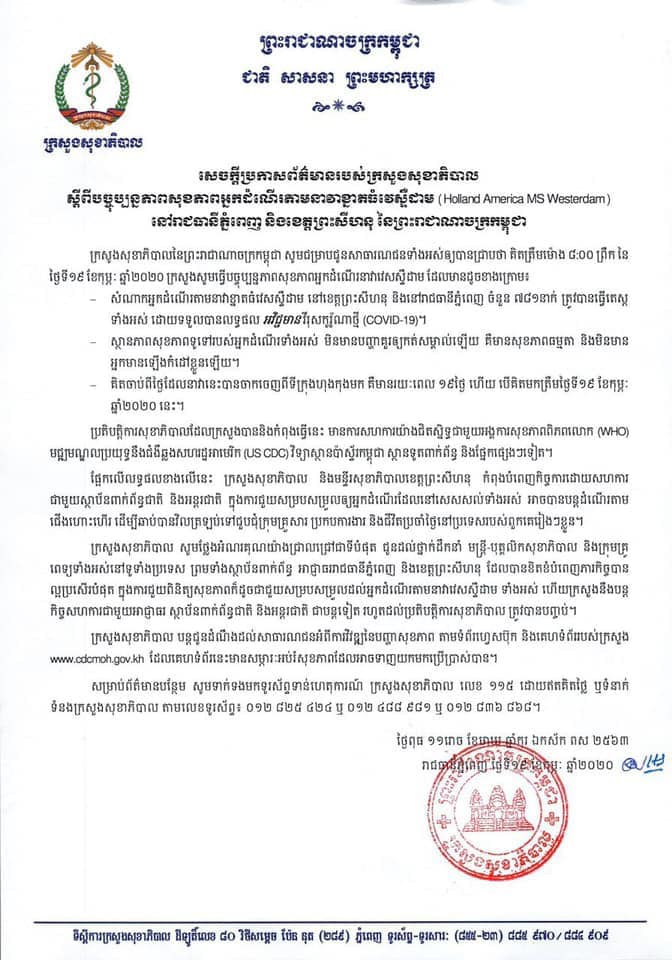 On 19 February 2020 the Ministry of Health of the Kingdom of Cambodia announces a press release on its official Facebook page to update the current health status of the passenger on board Hollan America's MS Westerdam. According to the press, the Ministry has been ...
 Ministry of Health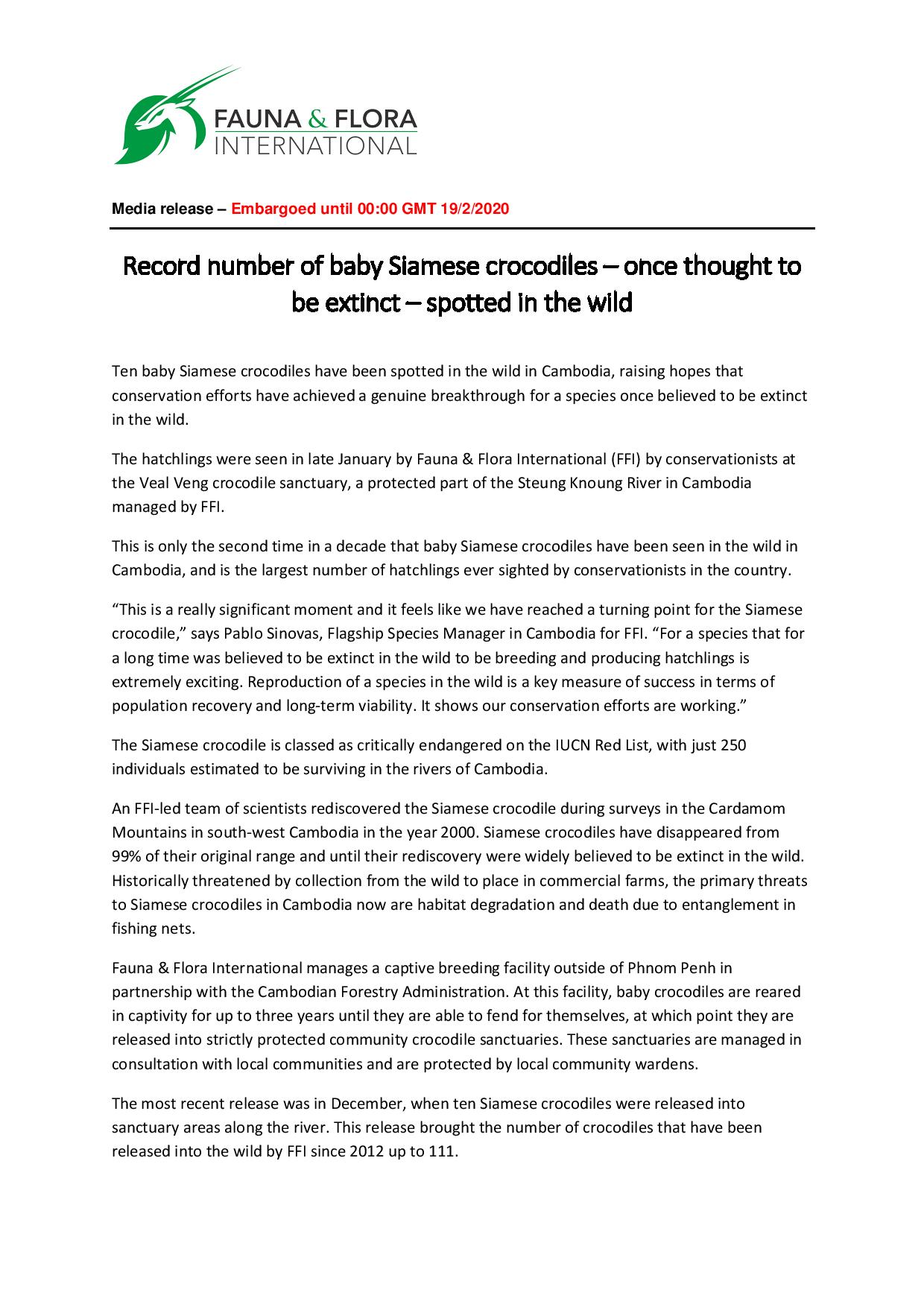 On 19 February 2020, the Fauna & Flora International announced that the hatching of ten baby Siamese crocodiles were spotted by conservationists in late January at the sanctuary, a protected part of the Stung Knong river, in Veal Veng district, Pursat province. The statement said ...
 Fauna​ &​ Flora​ International International