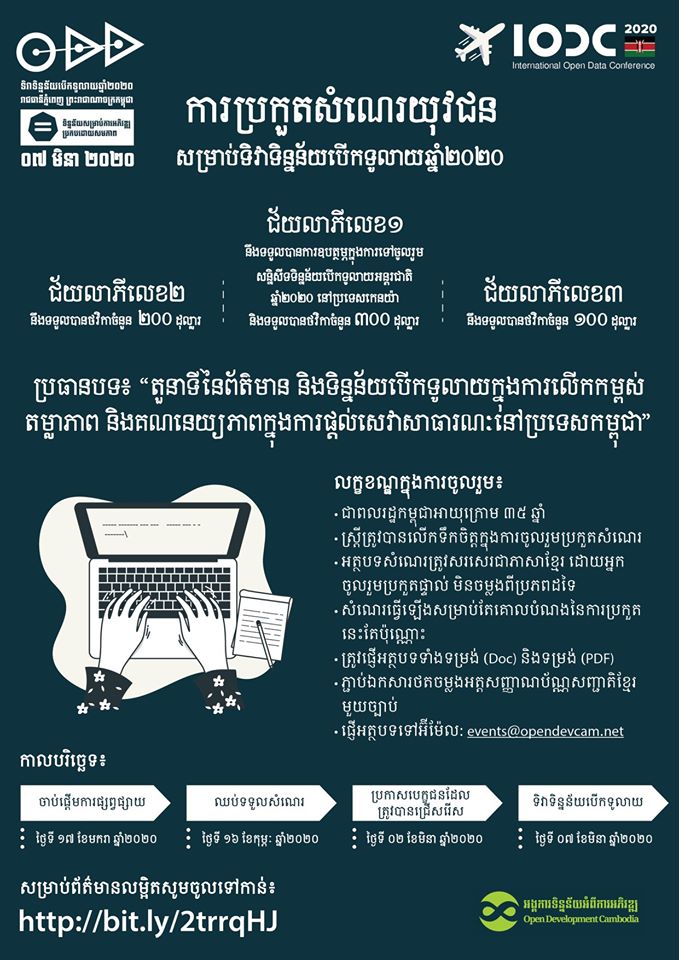 Building on the successful experiences of previous years, Open Development Cambodia (ODC) is delighted to host the "Open Data Day 2020" in the first week of March. This year, we will focus on the global open data day theme: Open Data for Equal Development. As part ...
 Open Development Cambodia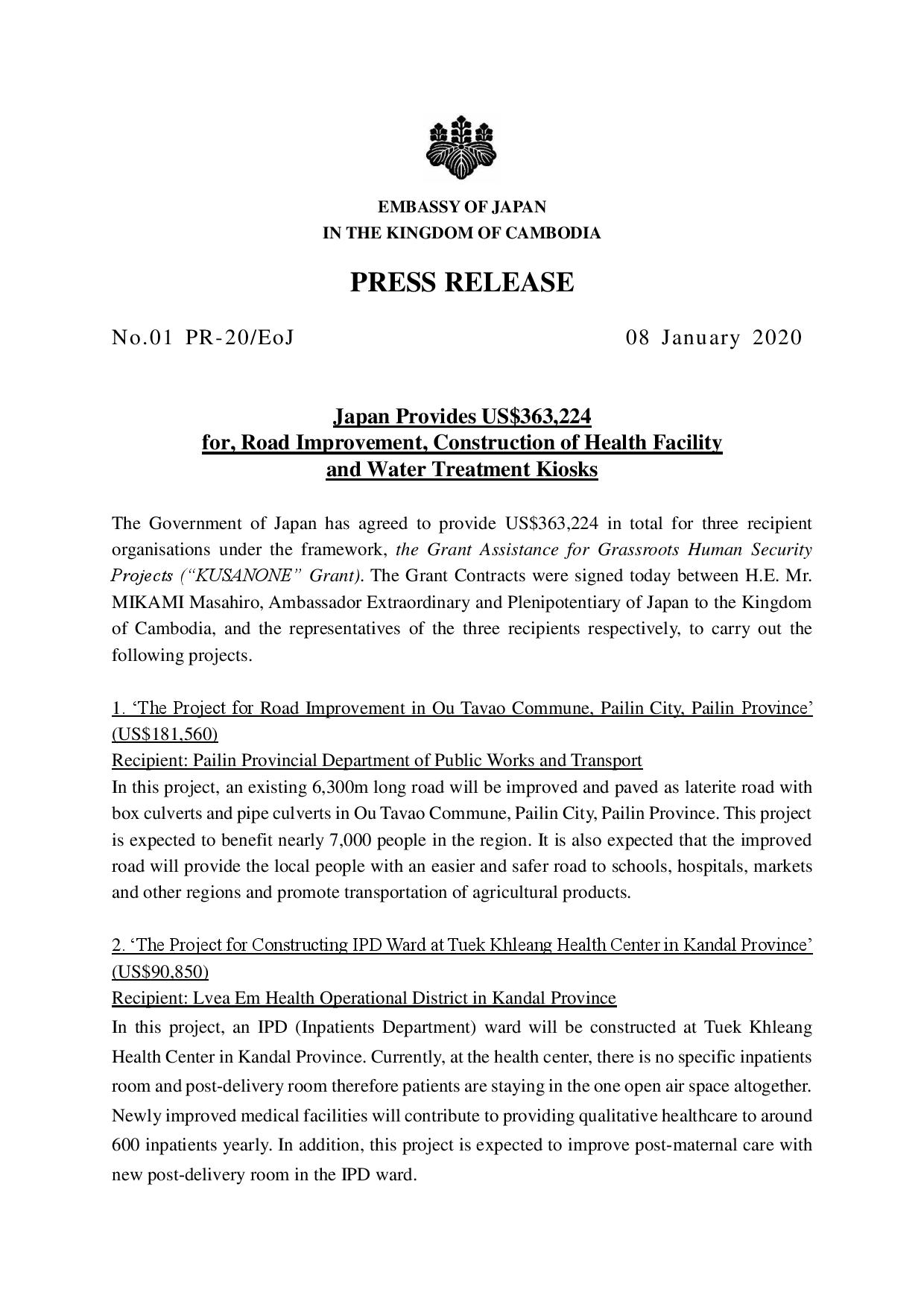 On 8 January 2020, the Government of Japan has agreed to provide US$363,224 in total for three recipient organisations under the framework, the Grant Assistance for Grassroots Human Security Projects ("KUSANONE" Grant) for road improvement in Pailin province, constructing inpatients ward in Kandal province, and ...
 Embassy of Japan in Cambodia

On 25 December 2019, the Ministry of Land Management, Urban Planning and Construction published a press release on the results of the 2019 annual report conference and activity plan for 2020. The conference has approved on 21 major points, which includes:Continuing the Royal Government reforming ...
 Ministry of Land Management, Urban Planning and Construction