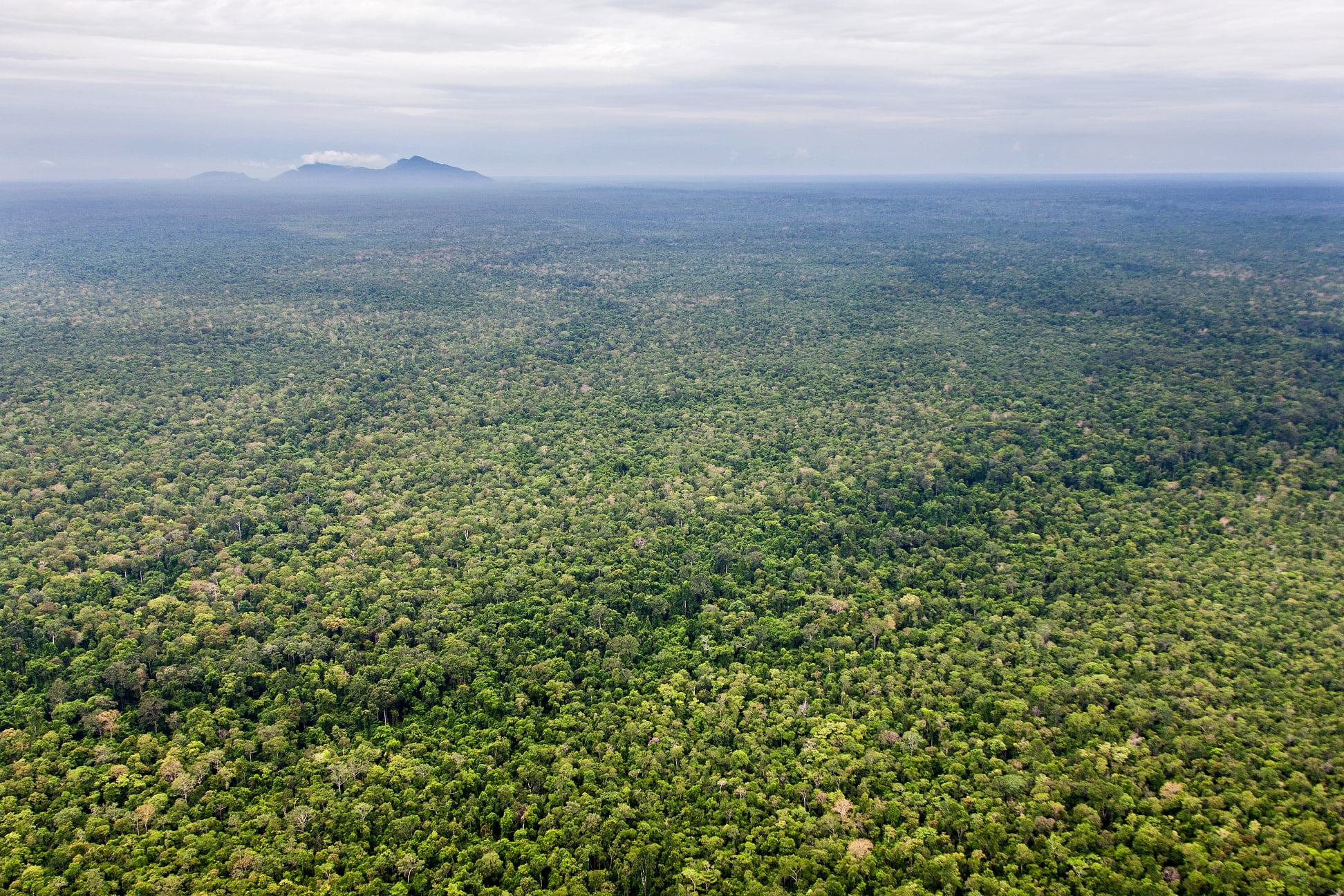 On 17 June 2021, the US Embassy in Cambodia issued a statement on the USAID Greening Prey Lang Funding Redirect. In a statement, the US embassy expressed ​concerns over deforestation​ which continues to occur in the Prey Lang Wildlife Sanctuary, where the United States Agency ...
 The US Embassy in Cambodia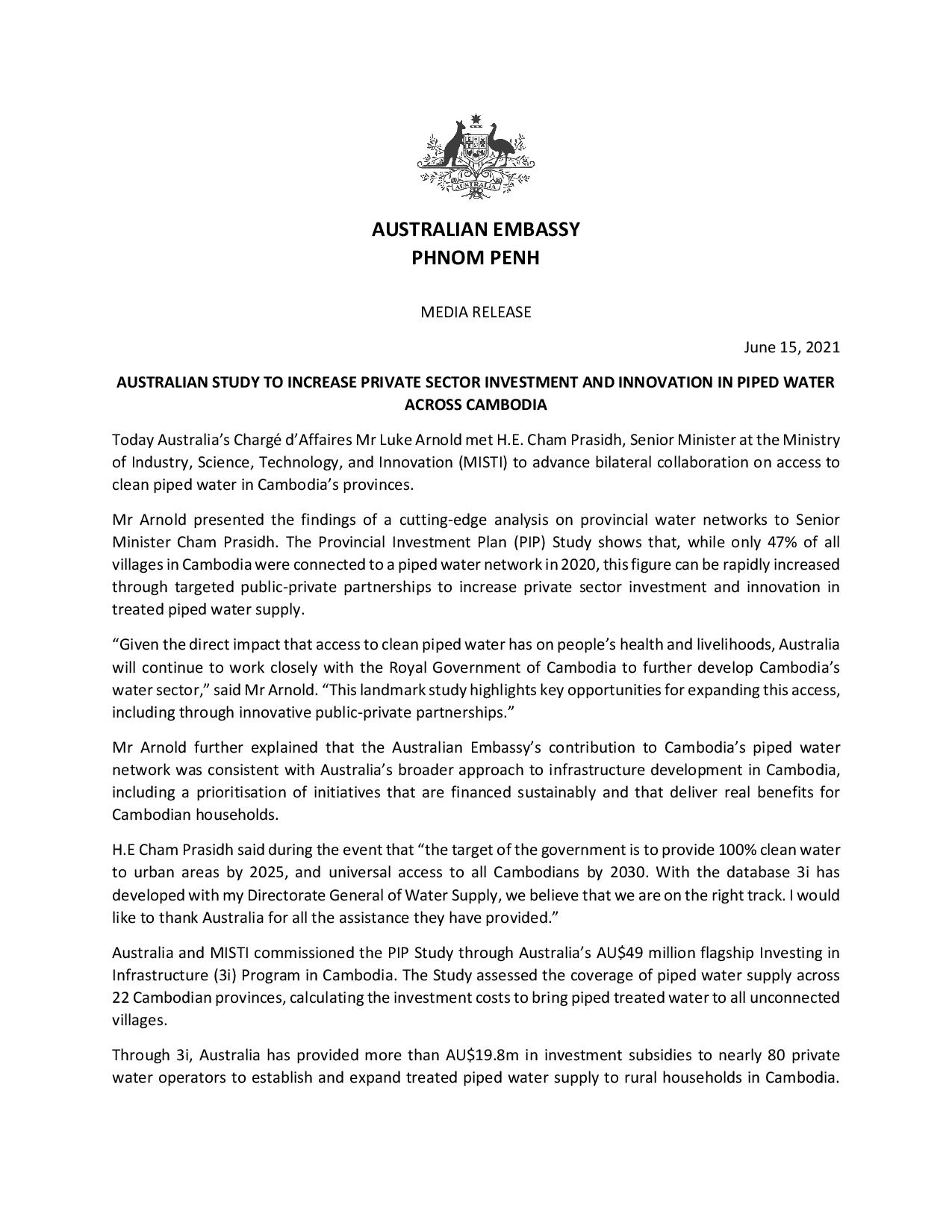 On 15 June 2021, Australia's Chargé d'Affaires Mr Luke Arnold met H.E. Cham Prasidh, Senior Minister at the Ministry of Industry, Science, Technology, and Innovation (MISTI) to advance bilateral collaboration on access to clean piped water in Cambodia's provinces. Mr Arnold presented the findings of ...
 The Australian Embassy in Cambodia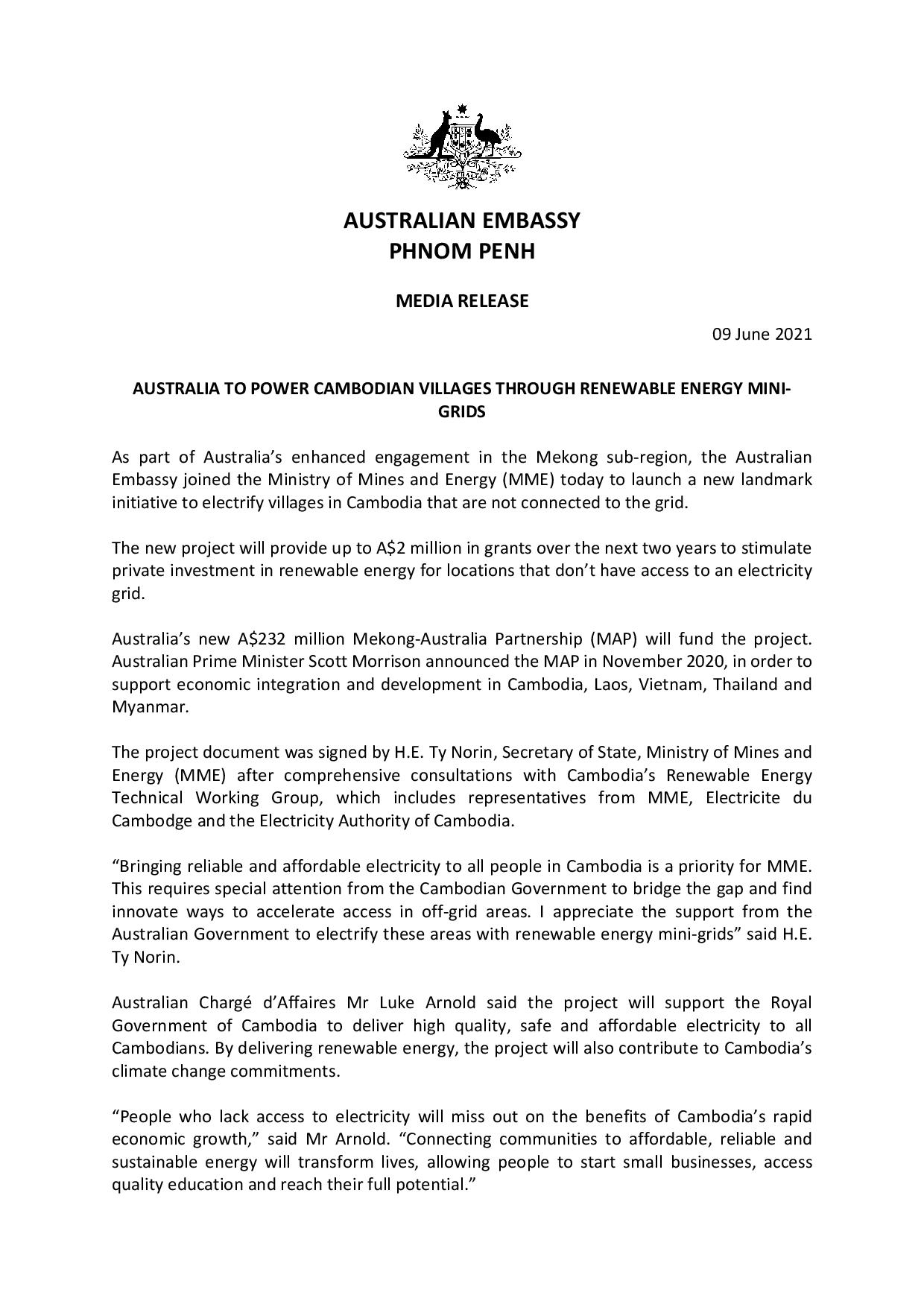 On 09 June 2021, the Australian Embassy in Cambodia was pleased to announce a new landmark initiative to electrify villages in Cambodia that are not connected to the grid.​ In partnership with Ministry of Mines and Energy Cambodia, Électricité du Cambodge, and Electricity Authority of ...
 The Australian Embassy in Cambodia