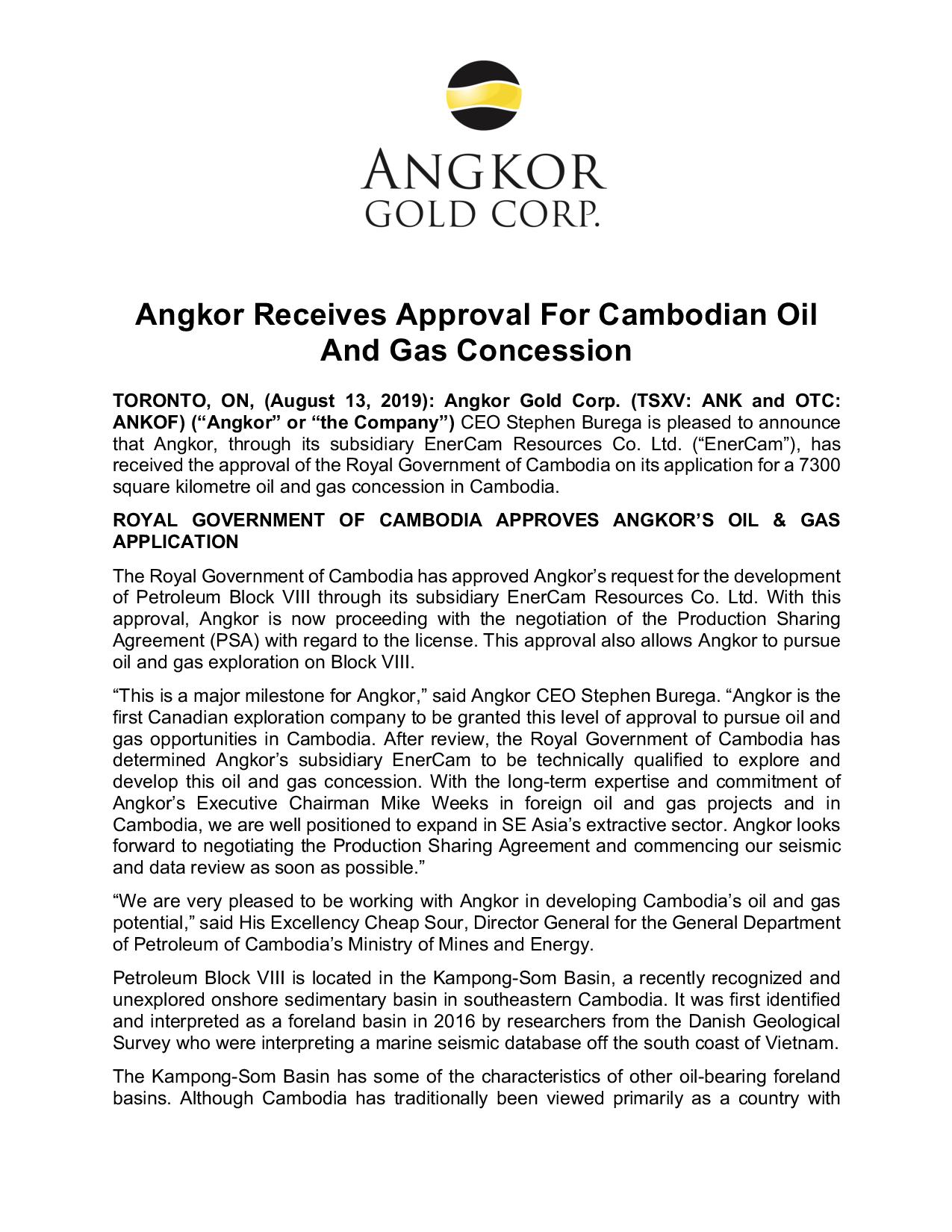 On 13 August 2019, Mr. Stephen Burega, Chief Executive Officer at Angkor Gold Corp. announced that Angkor, through its subsidiary EnerCam Resources Co. Ltd. ("EnerCam"), had received the approval of the Royal Government of Cambodia on its application for a 7300 square kilometre oil and gas concession in Cambodia. The ...
 Angkor Gold Corp.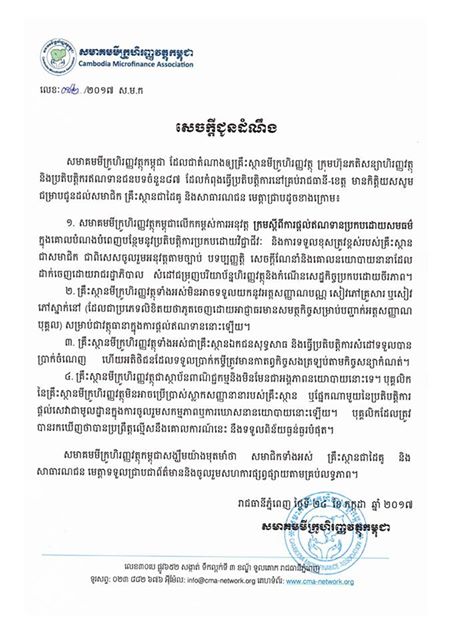 On 24 July 2017, the Cambodia Microfinance Association (CMA) issued an announcement to inform all microfinance institutions and the public that:Cambodian Microfinance Association promotes the implementation of their Code of Conduct.All MFIs cannot accept identification cards, family books or residential books as collateral for loans.All ...
 Cambodian Microfinance Association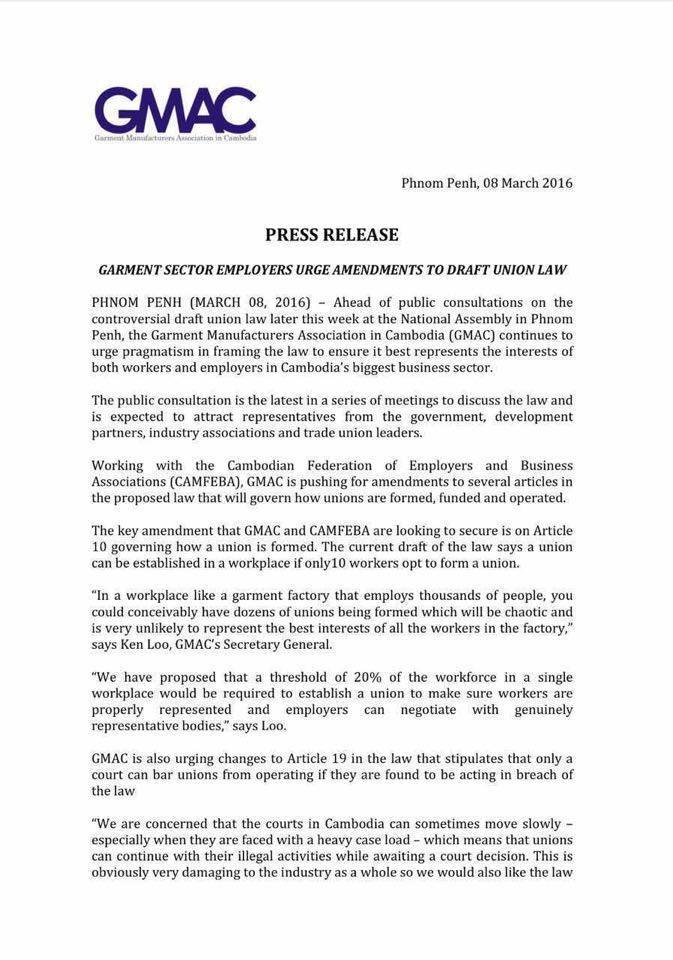 The Garment Manufacturers Association in Cambodia (GMAC) has reportedly continued to urge pragmatism in drafting the legal framework of draft union law ahead of the public consultation later this week, demanding a reflection of interests from both workers and employers in the country's garment sector. ...
 Garment Manufacturers Association in Cambodia (GMAC)