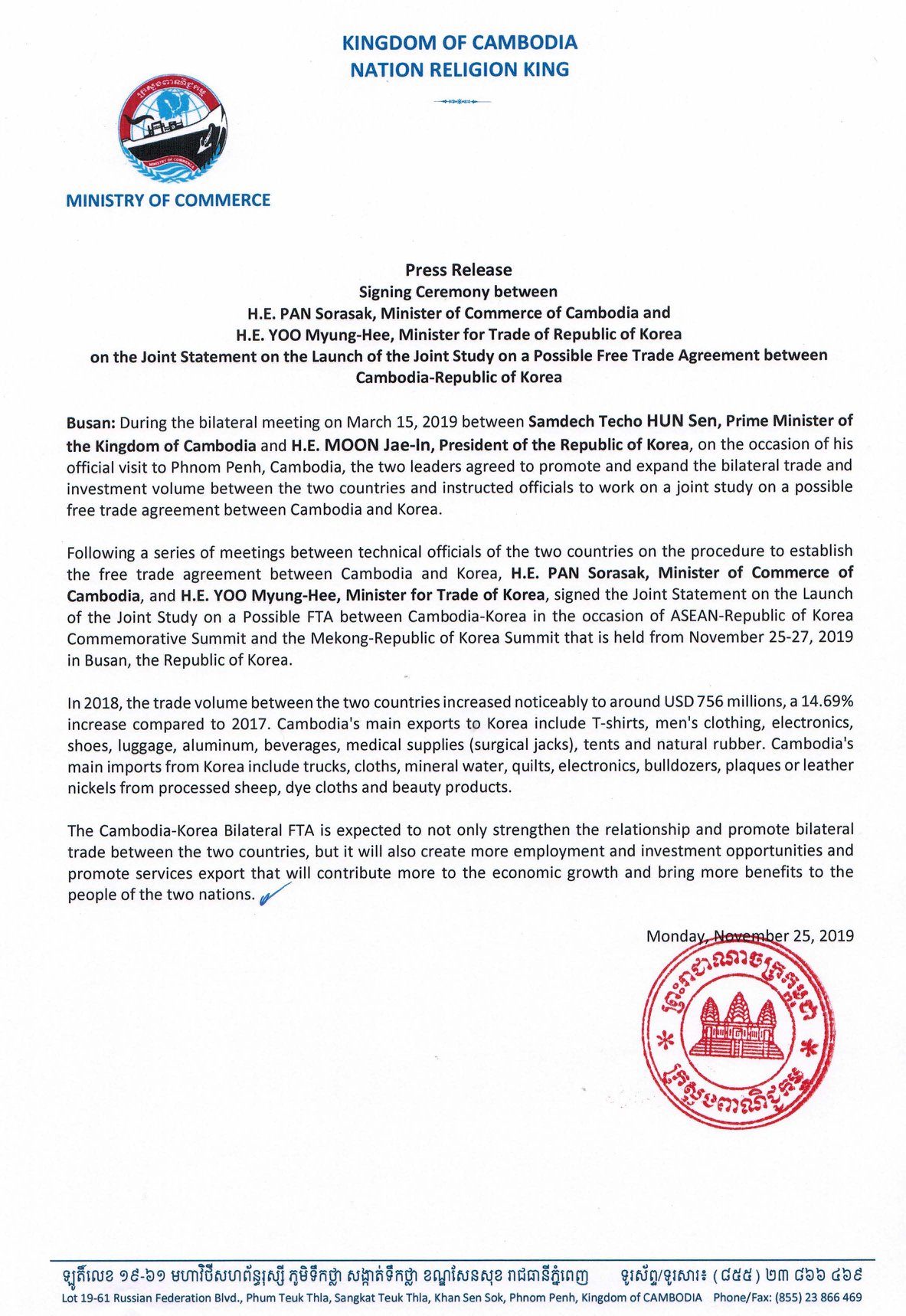 On 25 November 2019, the Ministry of Commerce issued a press release on the signing ceremony between H.E. PAN Sorasak, Minister of Commerce of Cambodia and H.E. YOO Myung-Hee, Minister for Trade of Republic of Korea on the Joint Statement on the Launch of the ...
 Ministry of Commerce


Contact us
Thank you for taking the time to get in contact!