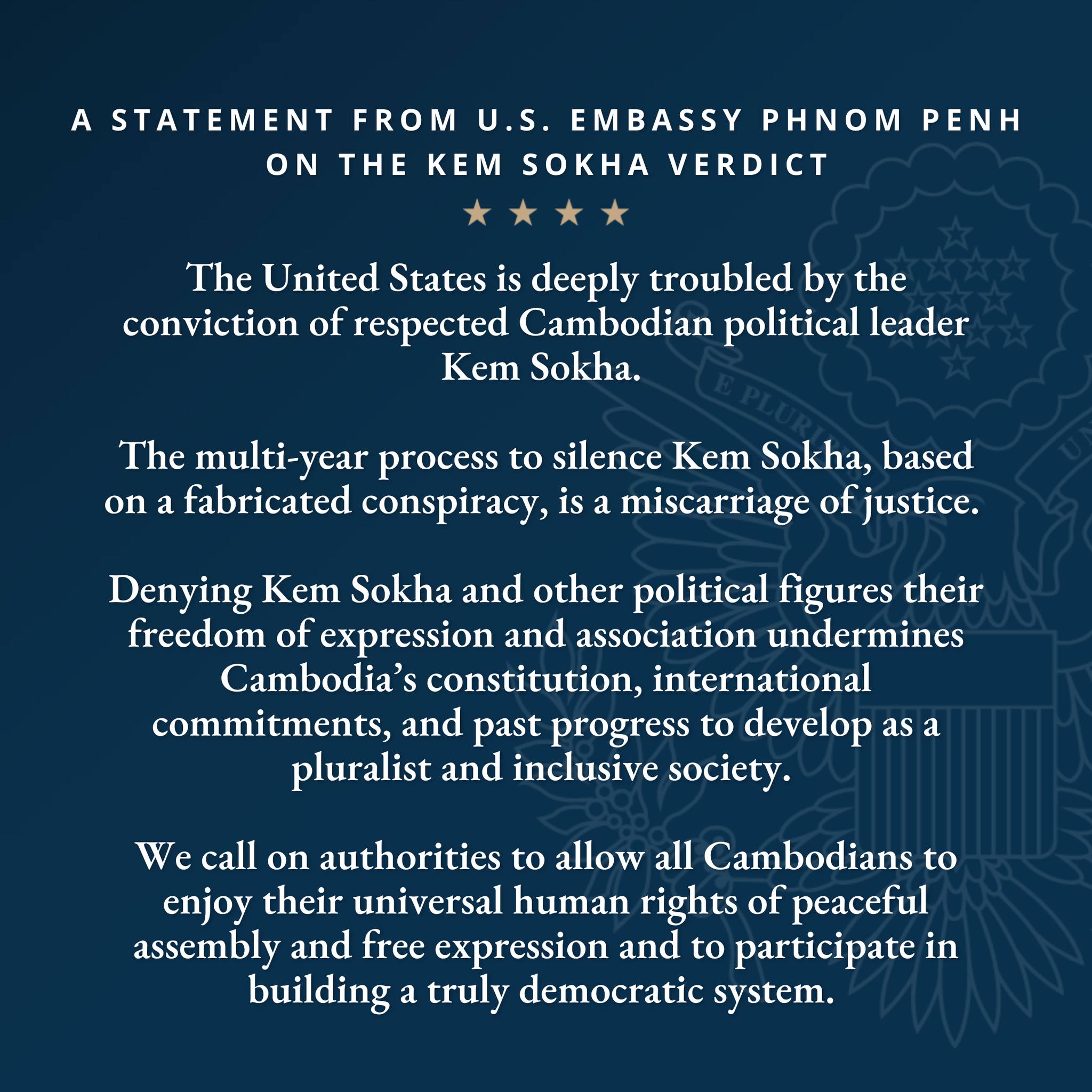 On 3 March 2023, the U.S. Embassy Phnom Penh issued a statement on the Kem Sokha verdict. The United States is deeply troubled by the conviction of respected Cambodian political leader Kem Sokha. The multi-year process to silence Kem Sokha, based on a fabricated conspiracy, is ...
 U.S. Embassy in Cambodia


Contact us
Thank you for taking the time to get in contact!