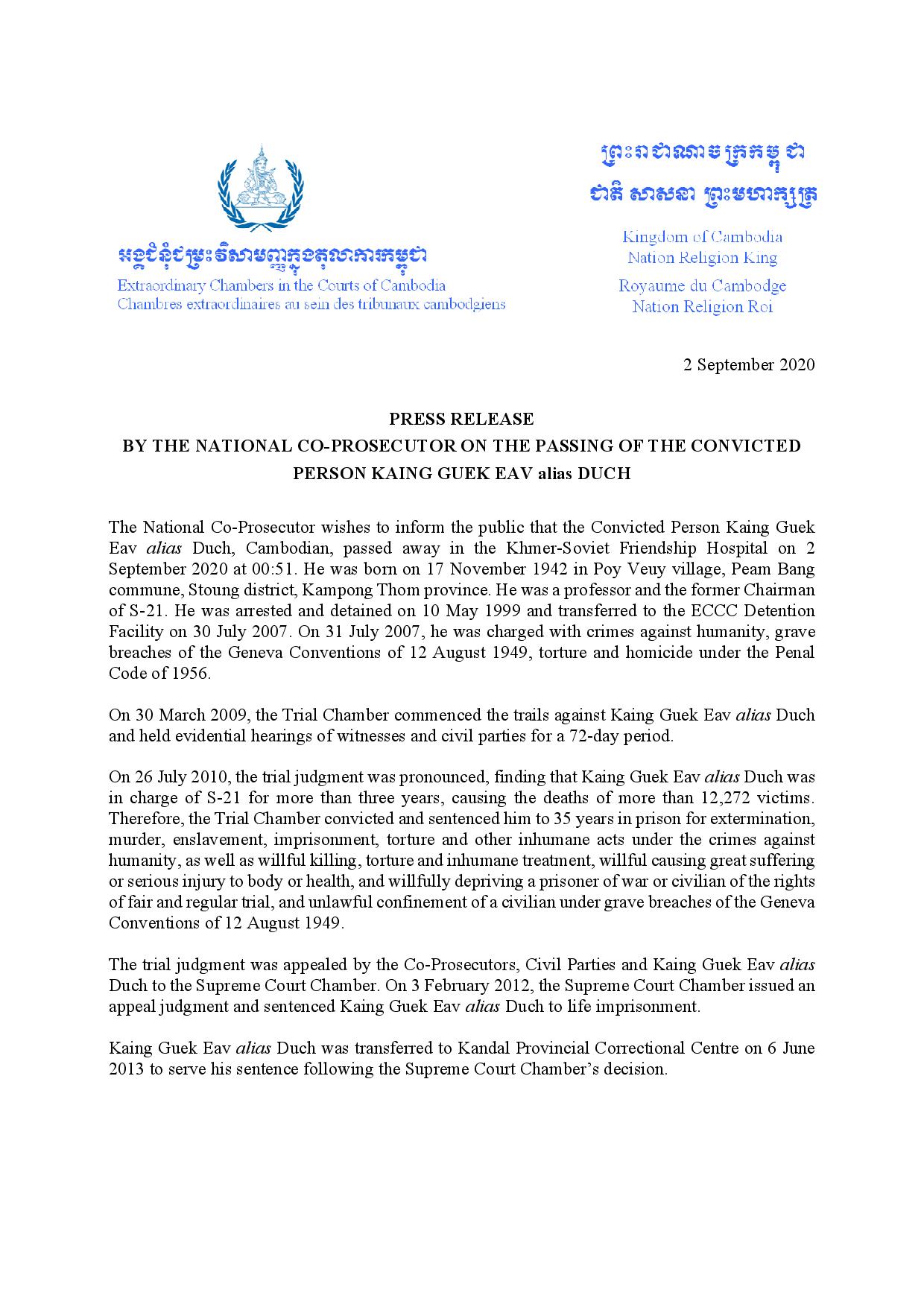 On 02 September 2020, the National Co-Prosecutor issued a press release wishing to inform the public that the Convicted Person Kaing Guek Eav alias Duch, Cambodian, passed away in the Khmer-Soviet Friendship Hospital on 2 September 2020 at 00:51. ...
 Extraordinary Chambers in the Courts of Cambodia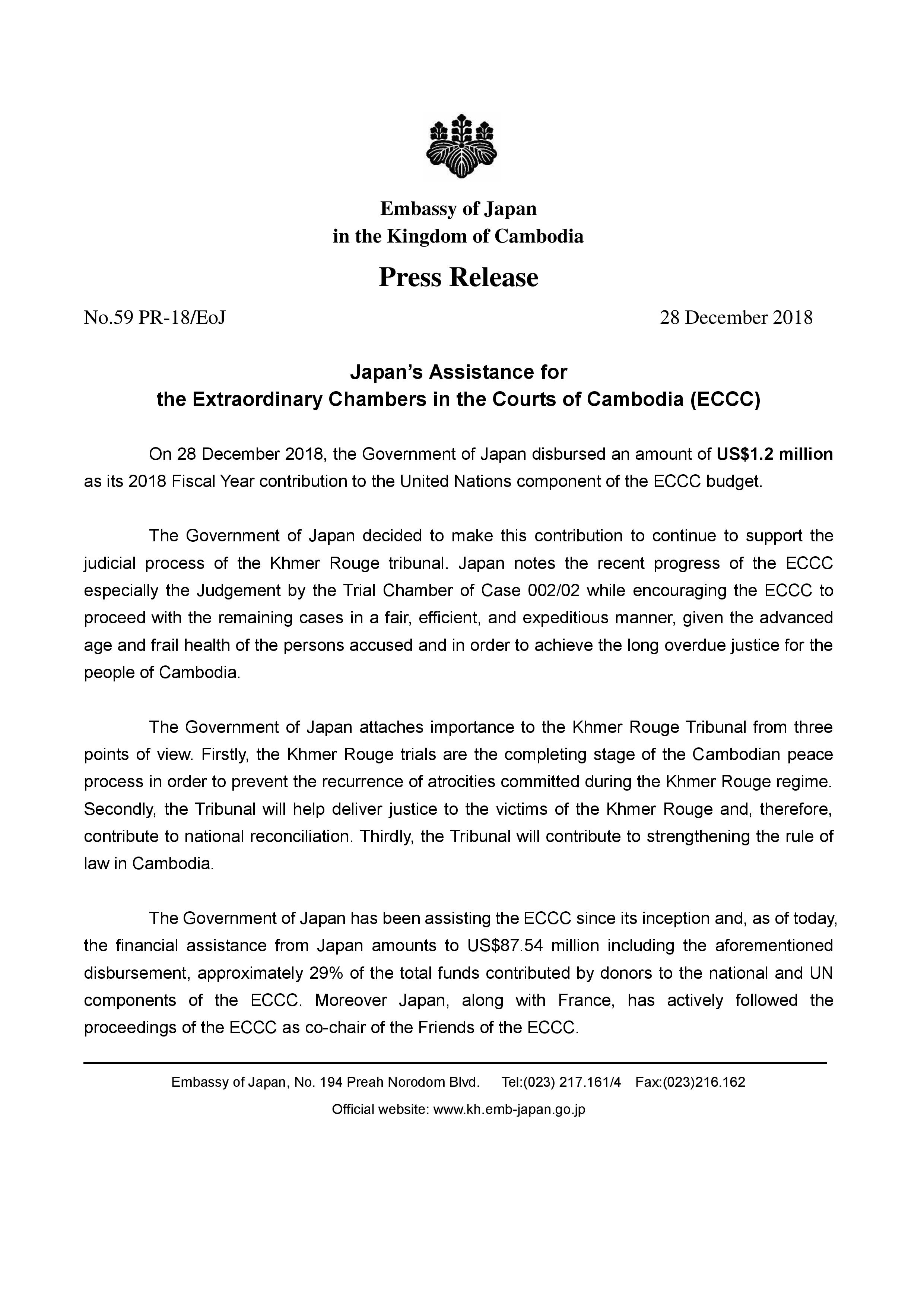 On 28 December 2018, the Government of Japan disbursed an amount of USD1.2 million as its 2018 Fiscal Year contribution to the United Nations component of the ECCC budget. The Government of Japan decided to make this contribution to continue to support the judicial process of the ...
 Embassy of Japan in the Kingdom of Cambodia