Civil society policy and regulation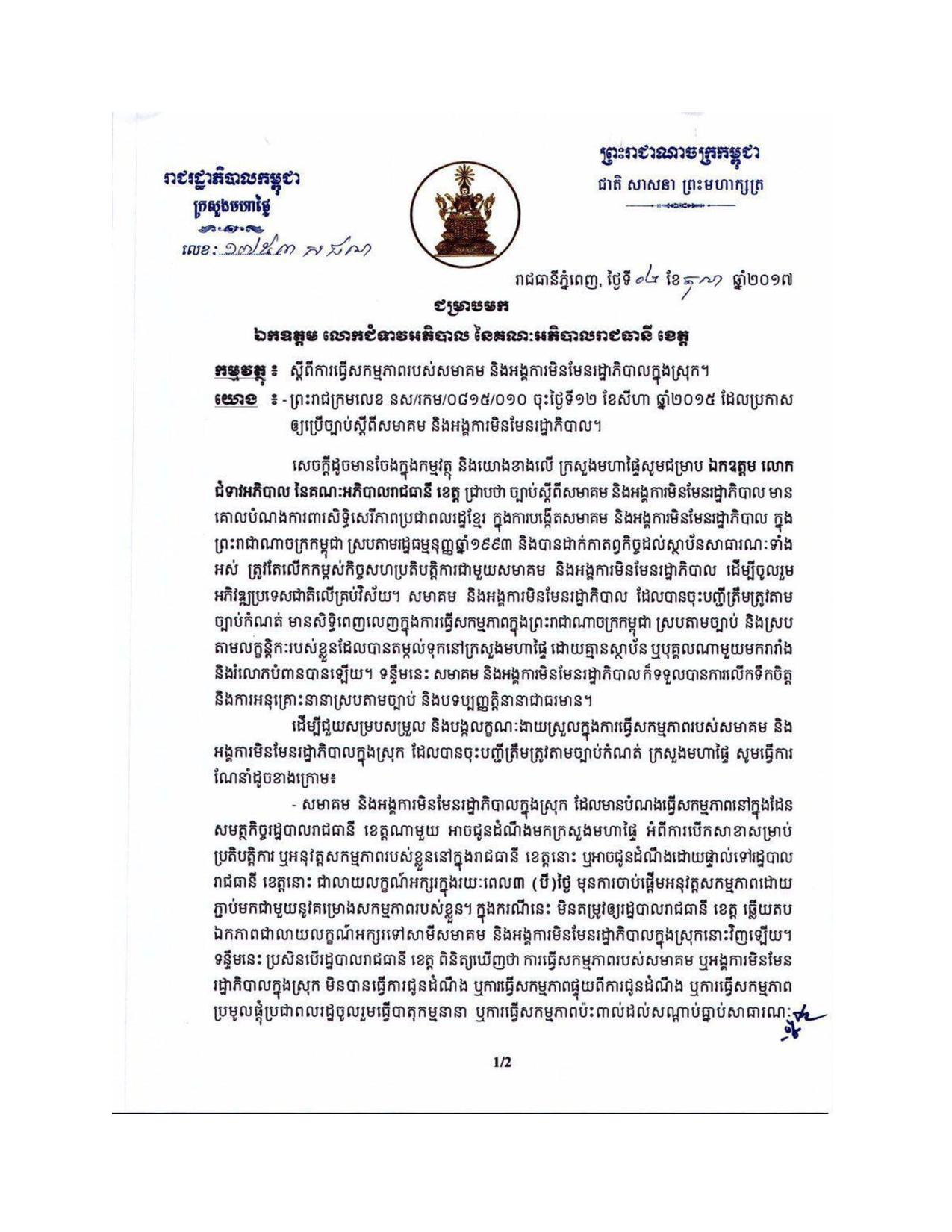 On​ 10​ October​ 2017,​ The​ Ministry​ of​ Interior​ released​ a​ public​ announcement​ written​ on​ 02​ October​ 2017​ and​ signed​ by​ H.E.​ Sar​ Kheng,​ Minister​ of​ Interior.​ The​ objective​ of​ the​ announcement​ is​ focused​ on​ activities​ carried​ out​ by​ the​ association​ and​ local​ NGOs,​ referred​ to​ ...
 Ministry​ of​ Interior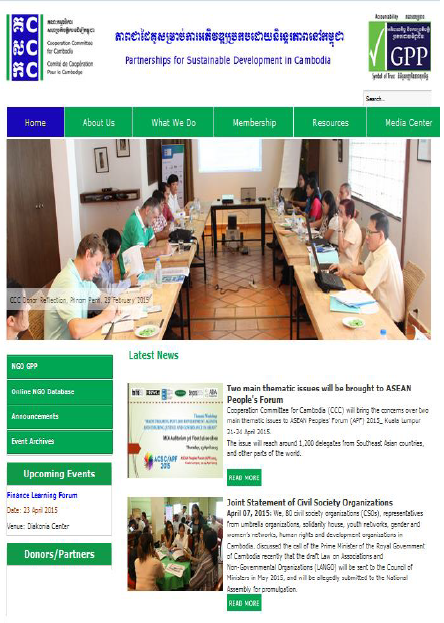 Representatives of 80 civil society organizations (CSOs) called on the Royal Government of Cambodia to make the official draft Law on Associations and Non-Governmental Organizations (LANGO) available to the public, and to conduct dialogues with different stakeholders for collecting their views, concerns and perceptions on ...
 Joint Organizations