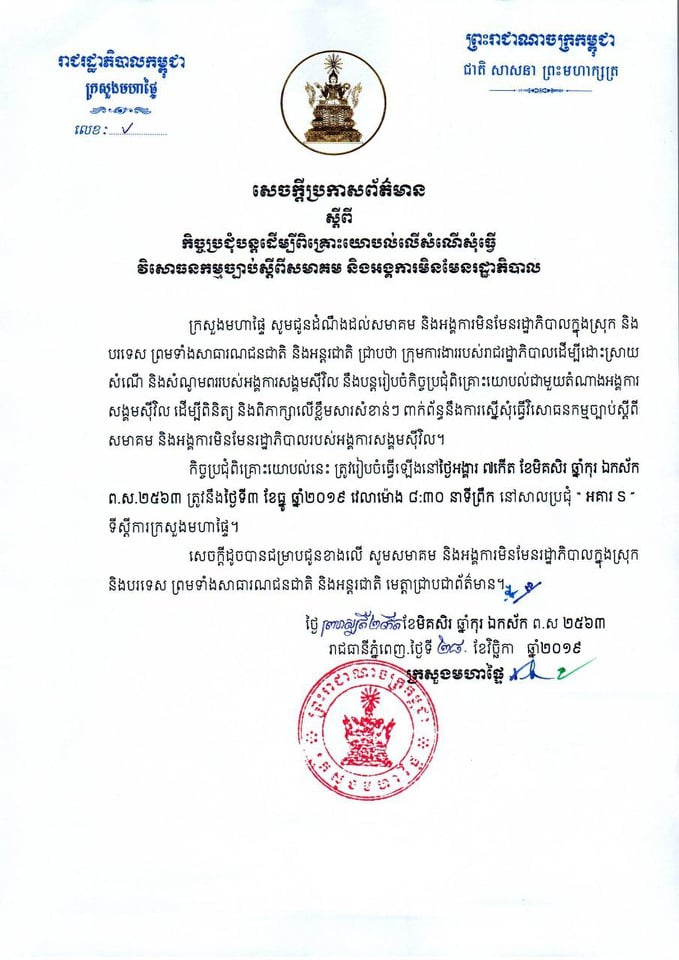 On 28 November 2019, the Ministry of Interior (MoI) posted a press release on the organizing the second round of consultation meeting on the amendments to the Law on Association and Non-Governmental Organization (LANGO), which will be happened on 03rd December 2019 at the "Building ...
 Ministry of Interior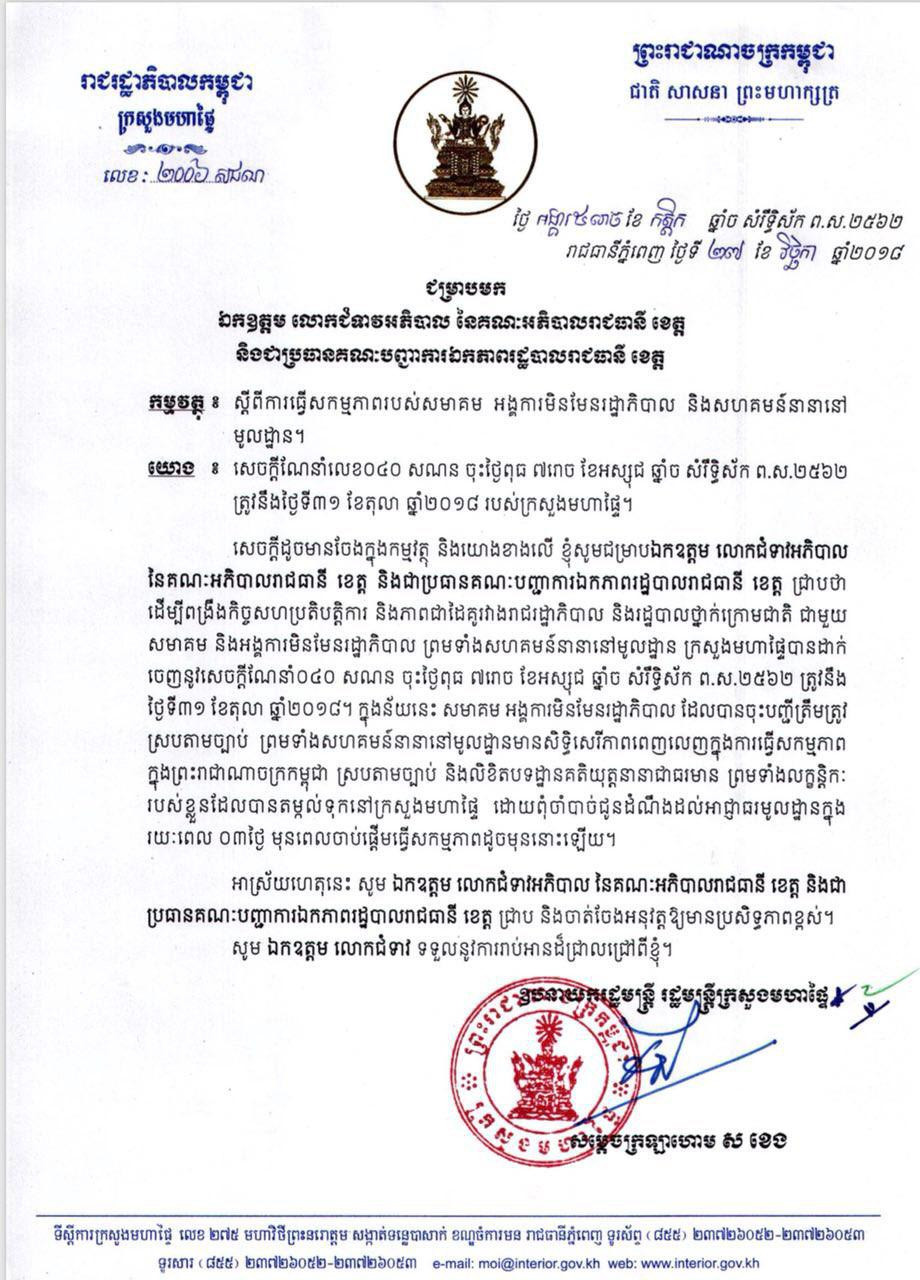 On 27 November 2018, Ministry of Interior released an Instruction No.040 to urge the provincial and municipal governors to facilitate the NGOs and association, who already registered legally at the Ministry, to conduct the activities with local communities with no need to inform three days beforehand. ...
 Ministry of Interior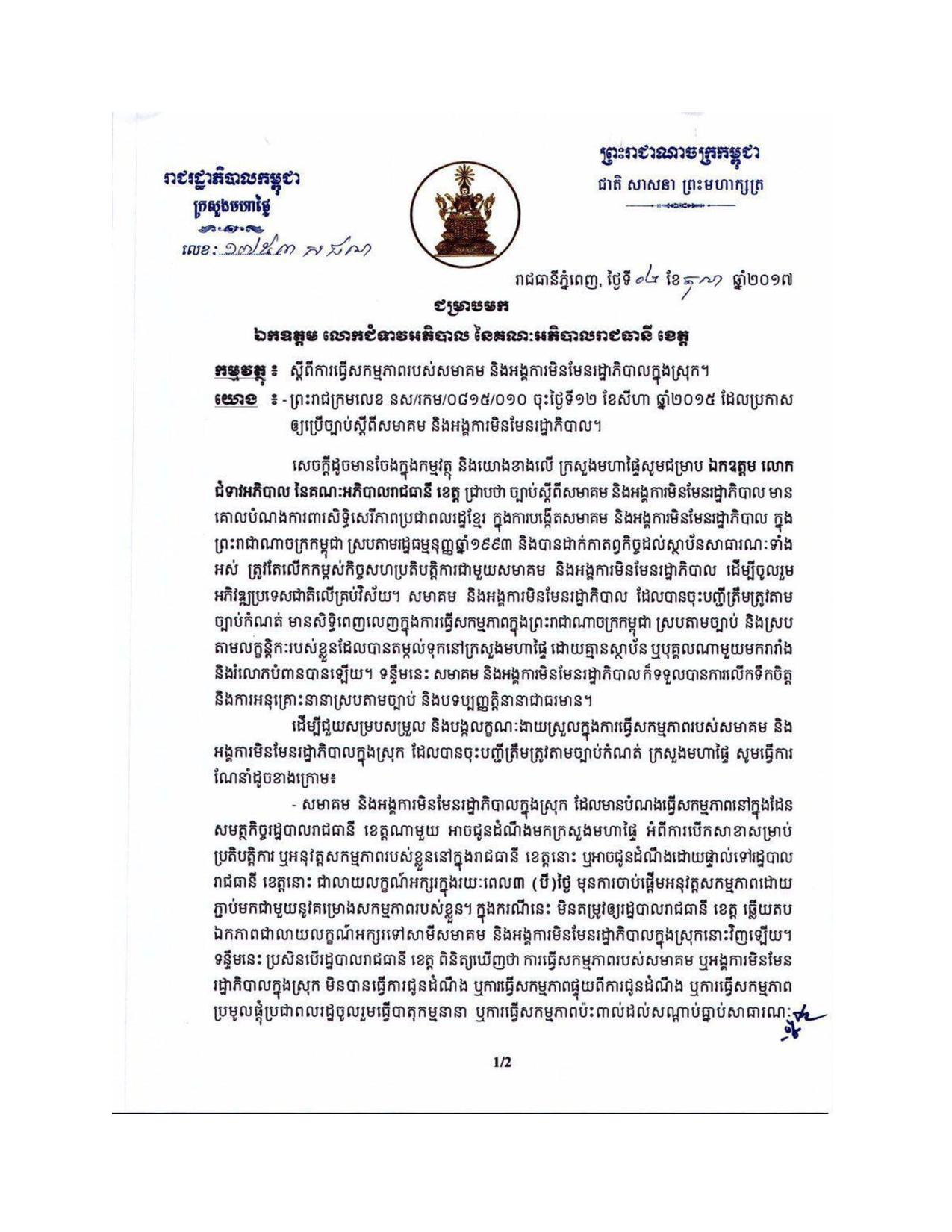 On​ 10​ October​ 2017,​ The​ Ministry​ of​ Interior​ released​ a​ public​ announcement​ written​ on​ 02​ October​ 2017​ and​ signed​ by​ H.E.​ Sar​ Kheng,​ Minister​ of​ Interior.​ The​ objective​ of​ the​ announcement​ is​ focused​ on​ activities​ carried​ out​ by​ the​ association​ and​ local​ NGOs,​ referred​ to​ ...
 Ministry​ of​ Interior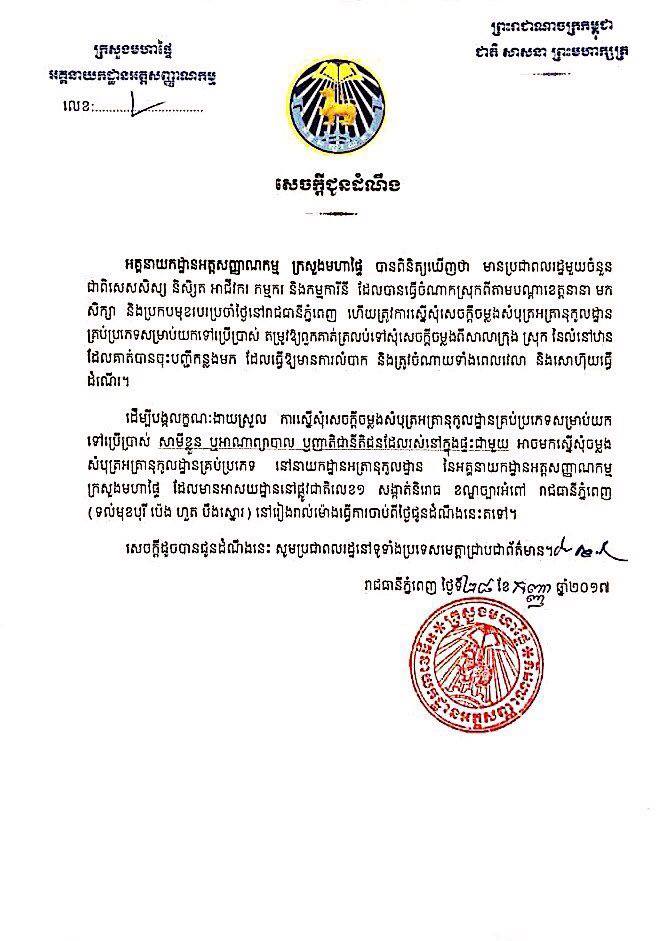 On 28 September 2017, the General Department of Identification of the Ministry of Interior informed the citizens, especially students, business owners, and workers who migrated from provinces to study and work in the capital may request the registrar, copies all kinds of identity at the ...
 General Department of Identification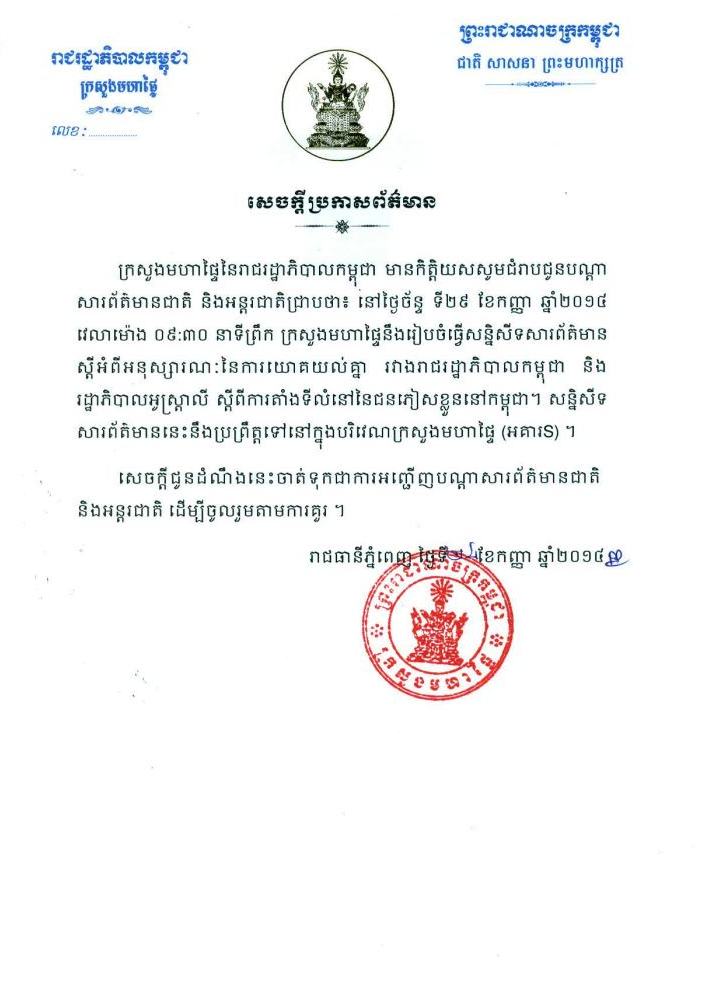 The Ministry of Interior of the Kingdom of Cambodia has a great honor to inform the local and international media about the press conference which will be conducted on 29 September 2009 at 9:30 a.m. aiming to discuss about the Memorandum of Understanding (MoU) between Cambodian and Australian ...
 Ministry of Interior