SDG 6 Clean water and sanitation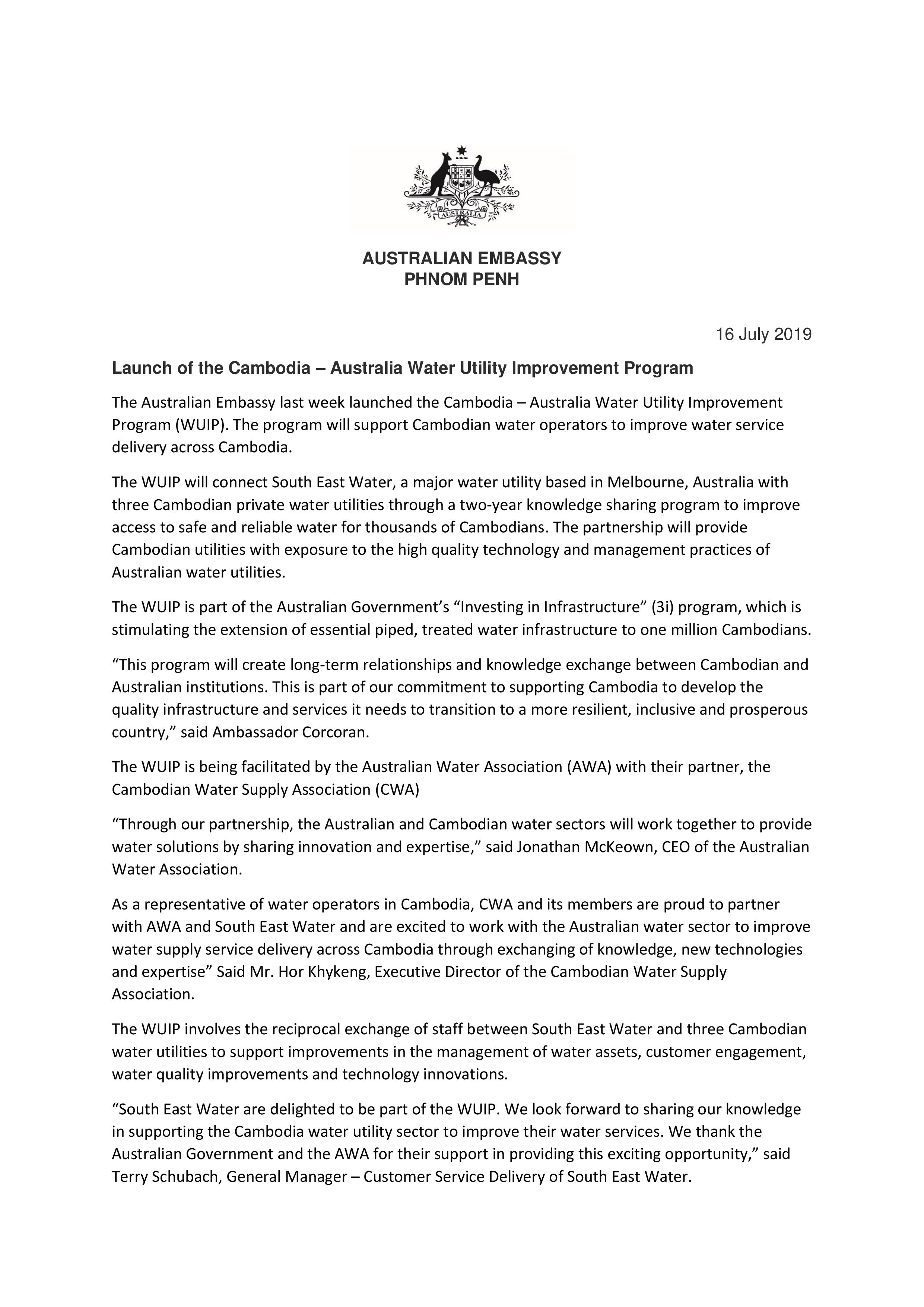 On 16 July 2019, the Australian Embassy in Cambodia announced the launching of "Cambodia-Australia Water Utility Improvement Program (WUIP)". The program will support Cambodian water operators to improve water service delivery across Cambodia. The WUIP will connect South East Water, a major water utility based ...
 Australian Embassy in Cambodia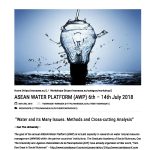 The goal of the annual ASEAN Water Platform (AWP) is to build capacity in research on water natural resource management (WNRM) within the partner countries' institutions. The purpose of AWP is to gather together researchers with different backgrounds in order to have an exchange of ...