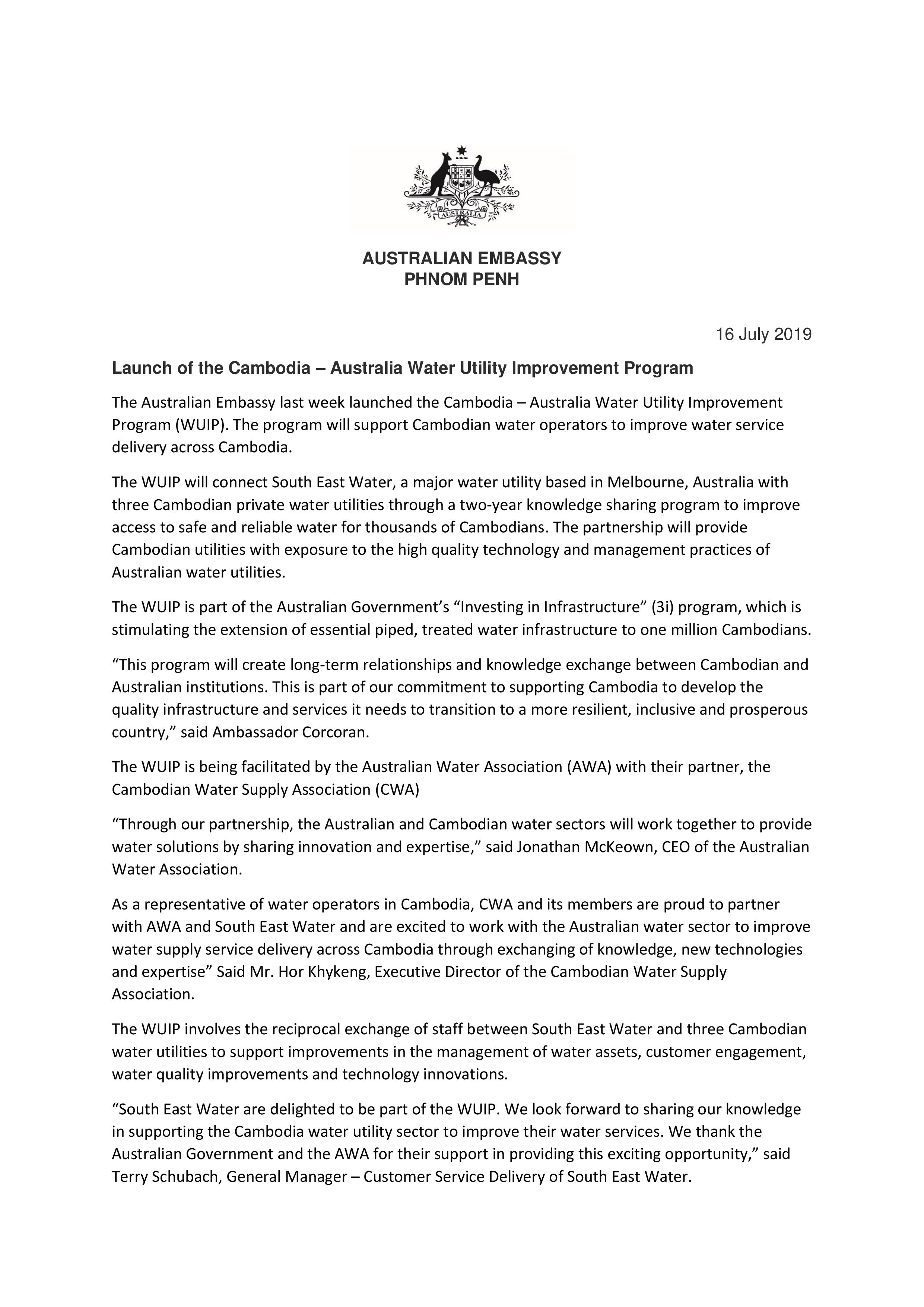 On 16 July 2019, the Australian Embassy in Cambodia announced the launching of "Cambodia-Australia Water Utility Improvement Program (WUIP)". The program will support Cambodian water operators to improve water service delivery across Cambodia. The WUIP will connect South East Water, a major water utility based ...
 Australian Embassy in Cambodia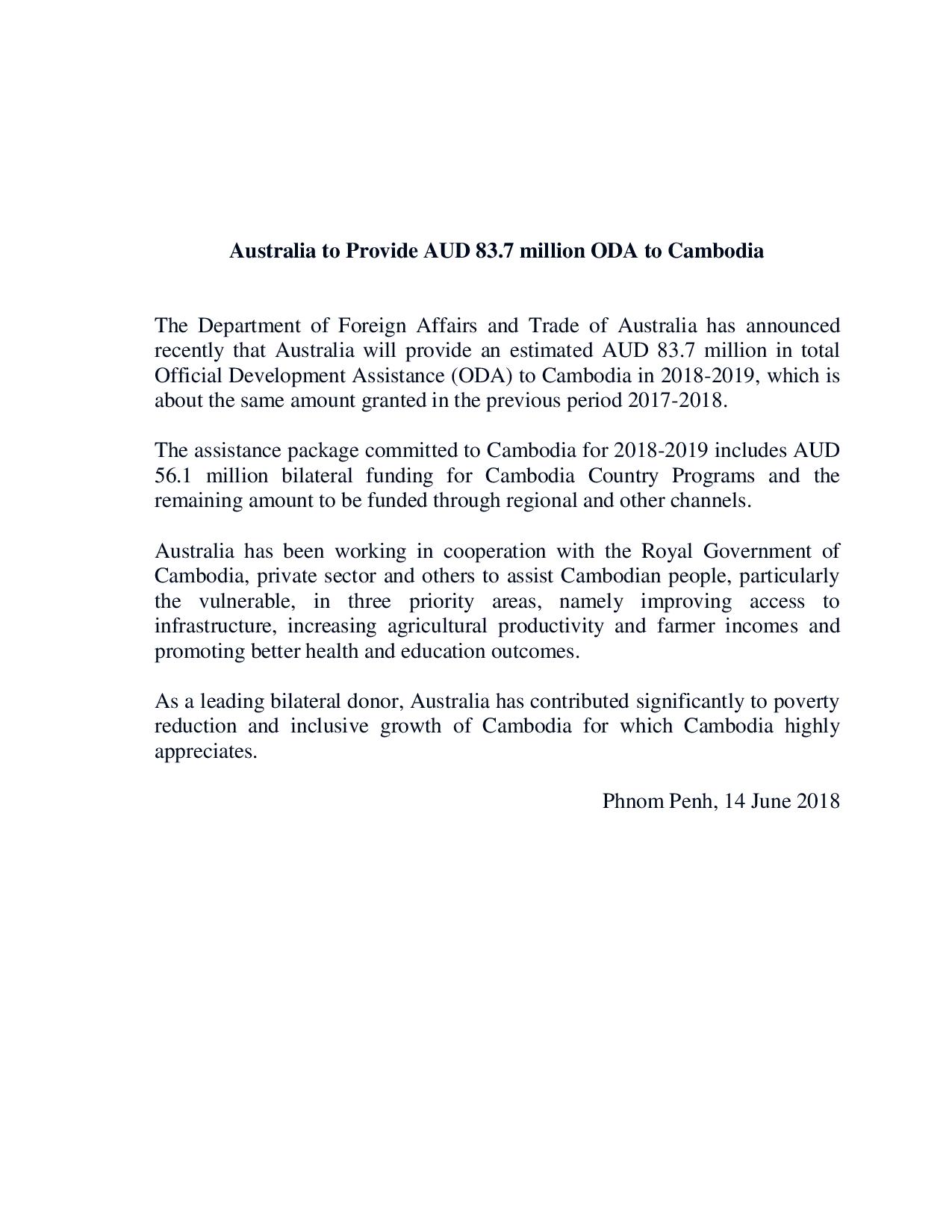 On 14 June 2018, the Department of Foreign Affairs and Trade of Australia has announced recently that Australia will provide an estimated AUD 83.7 million in total Official Development Assistance (ODA) to Cambodia in 2018-2019, which is about the same amount granted in the previous period 2017-2018. The assistance ...
 Ministry of Foreign Affairs and International Cooperation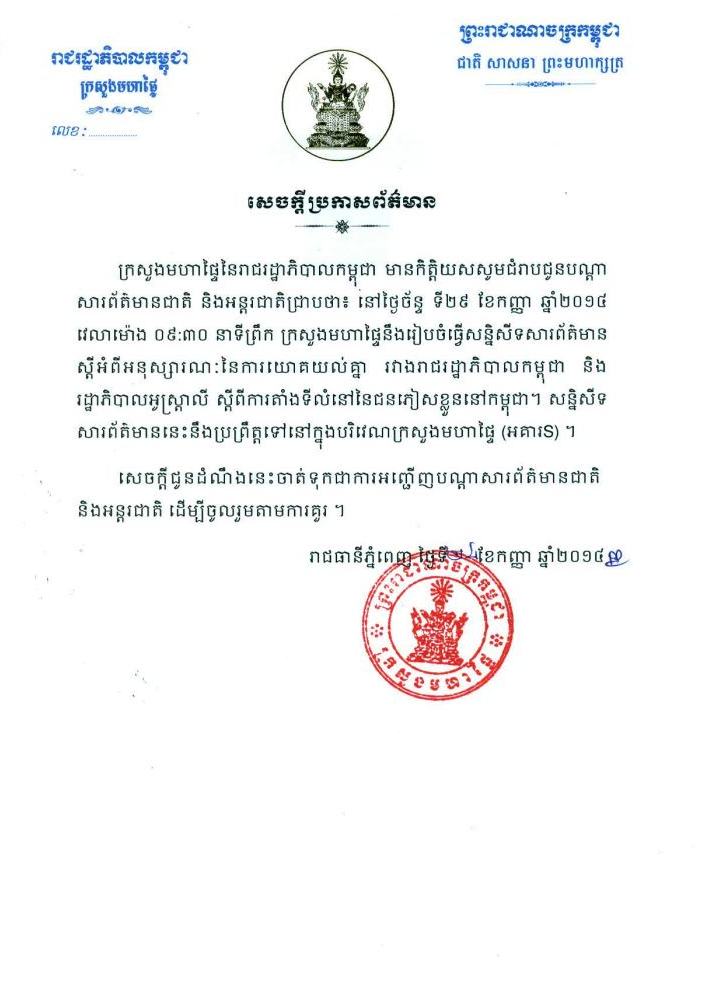 The Ministry of Interior of the Kingdom of Cambodia has a great honor to inform the local and international media about the press conference which will be conducted on 29 September 2009 at 9:30 a.m. aiming to discuss about the Memorandum of Understanding (MoU) between Cambodian and Australian ...
 Ministry of Interior