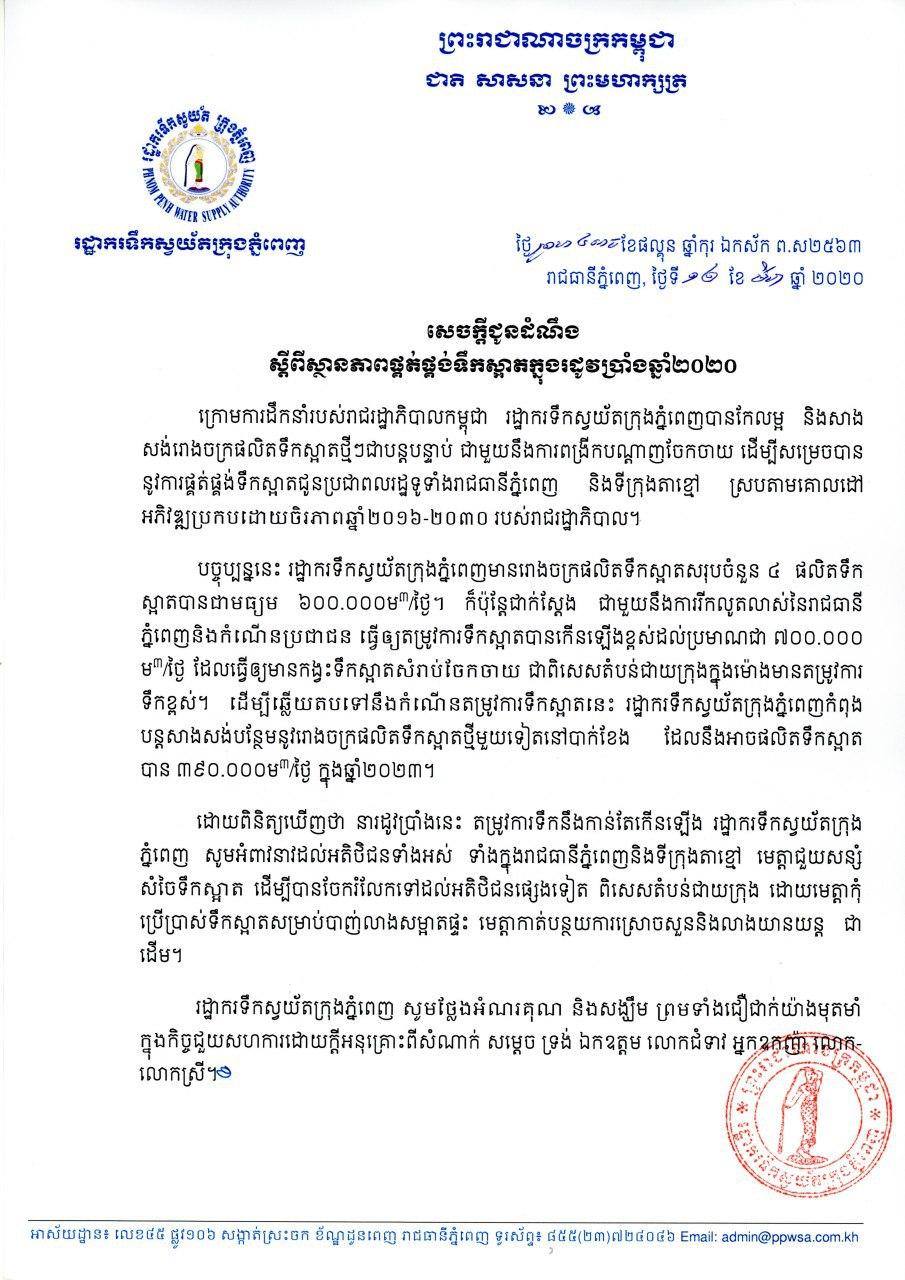 On 12 March 2020, the Phnom Penh Water Supply Authority has released an announcement addressing the concern over water supply usage in the up coming dry season. The announcement told the public to save and limited the usage of clean water. Since Phnom Penh is ...
 Phnom Penh Water Supply Authority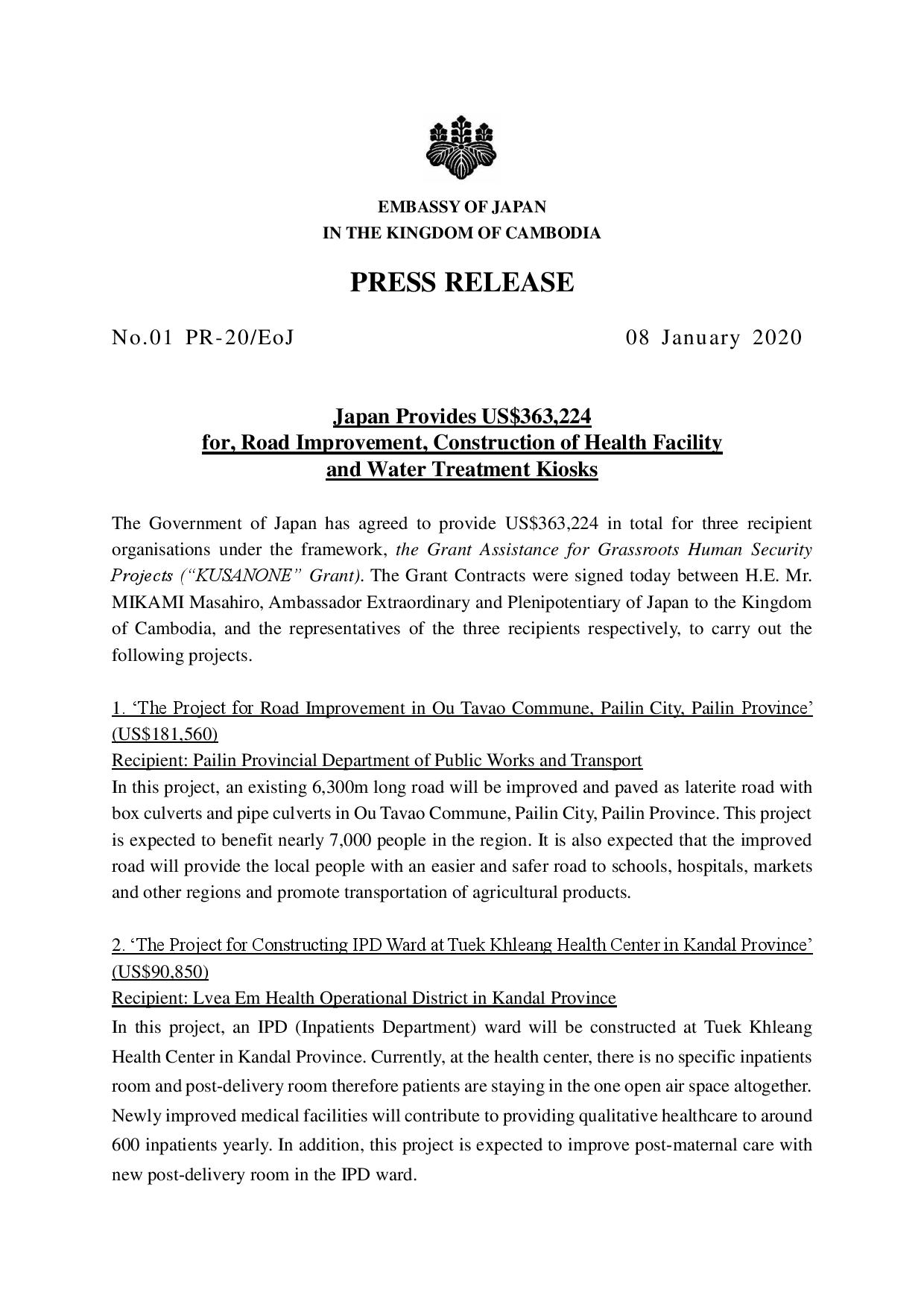 On 8 January 2020, the Government of Japan has agreed to provide US$363,224 in total for three recipient organisations under the framework, the Grant Assistance for Grassroots Human Security Projects ("KUSANONE" Grant) for road improvement in Pailin province, constructing inpatients ward in Kandal province, and ...
 Embassy of Japan in Cambodia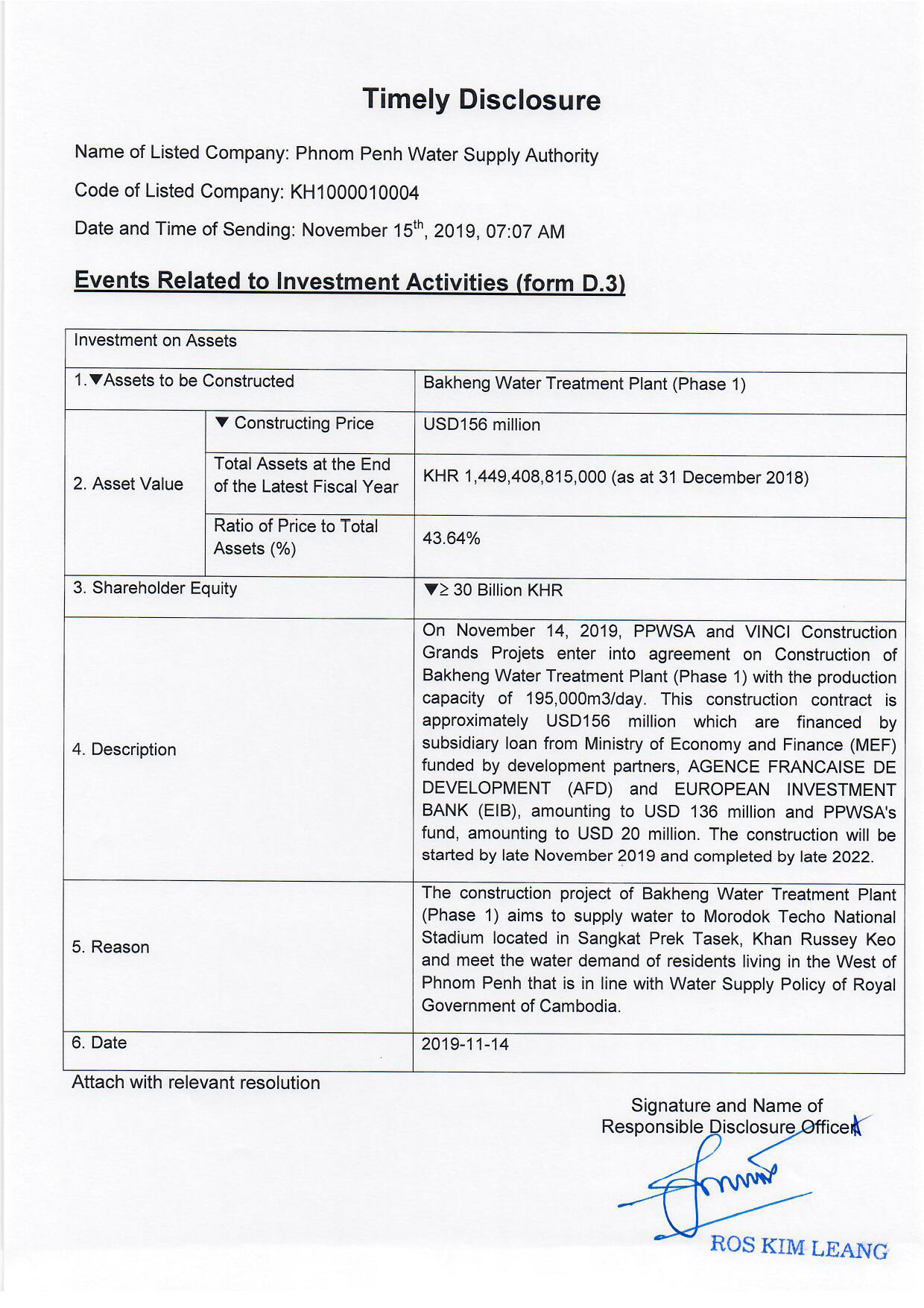 On November 14, 2019, Phnom Penh Water Supply Authority (PPWSA) and VINCI Construction Grands Projets enter into agreement on Construction of Bakheng Water Treatment Plant (Phase 1) with the production capacity of 195,000m3/day. This construction contract is approximately USD 156 million which are financed by ...
 Phnom Penh Water Supply Authority (PPWSA)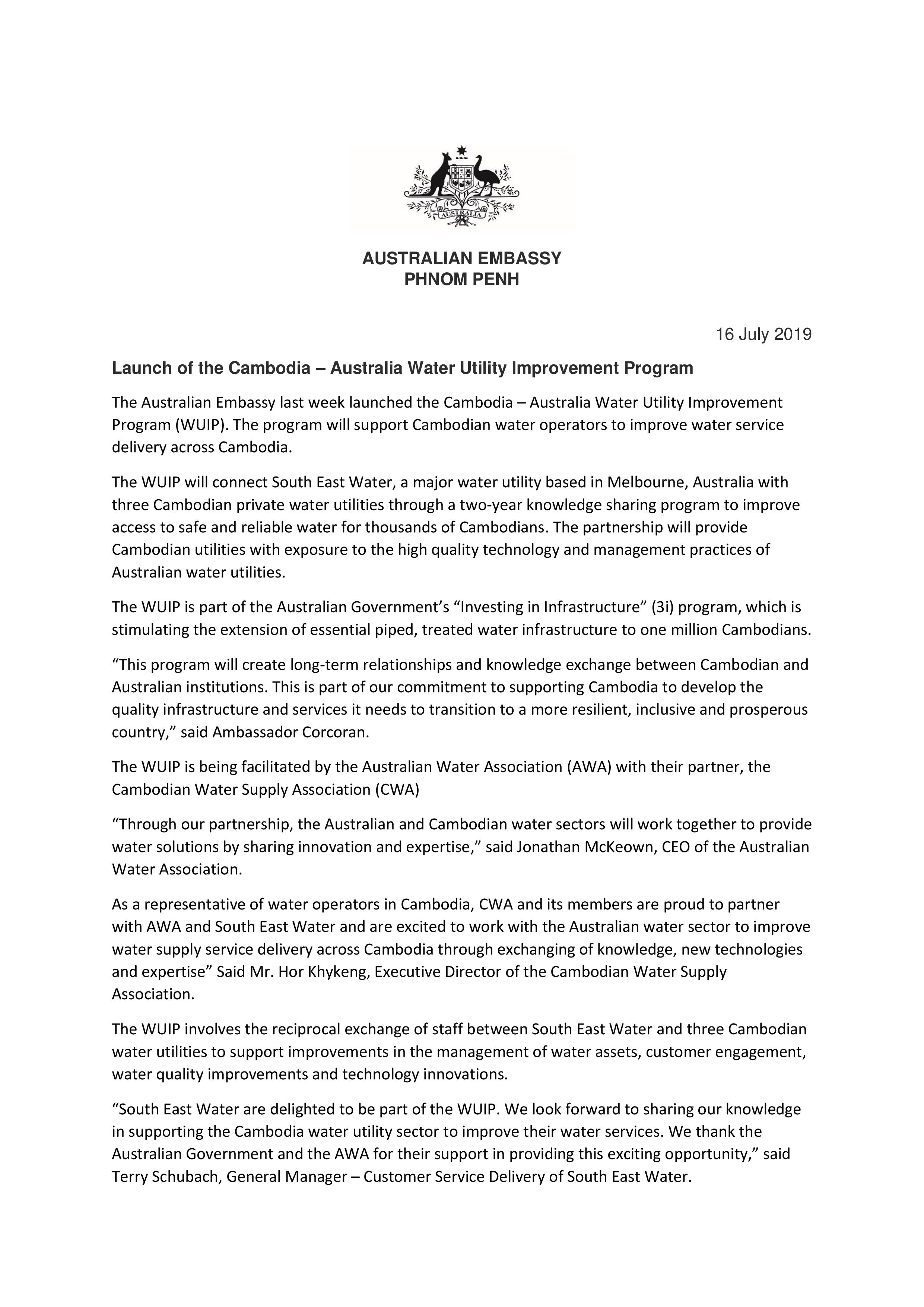 On 16 July 2019, the Australian Embassy in Cambodia announced the launching of "Cambodia-Australia Water Utility Improvement Program (WUIP)". The program will support Cambodian water operators to improve water service delivery across Cambodia. The WUIP will connect South East Water, a major water utility based ...
 Australian Embassy in Cambodia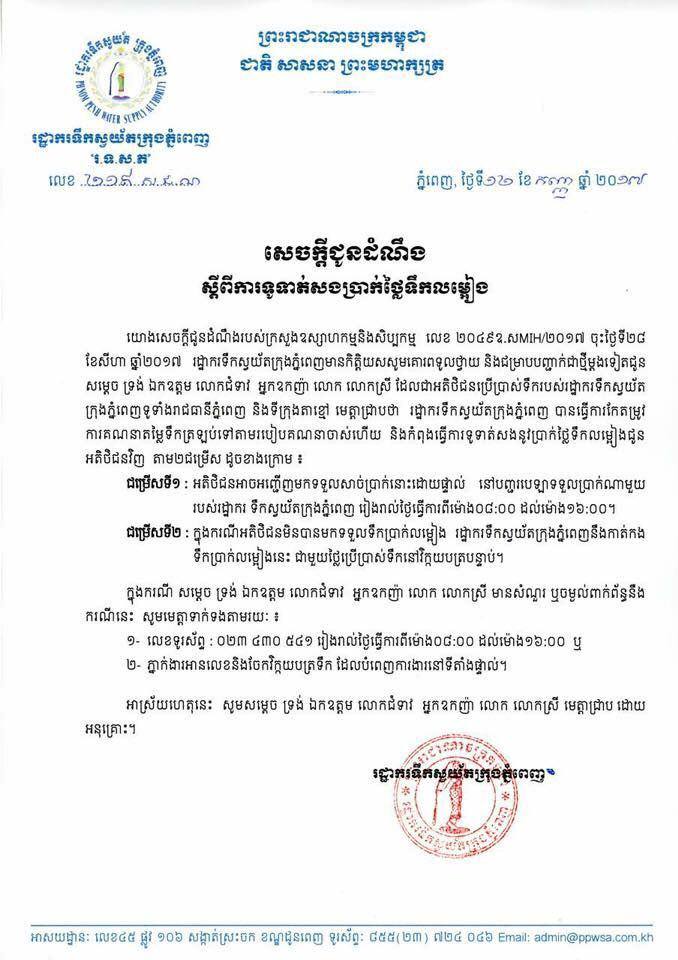 On 12 September 2017, the Phnom Penh Water Supply Authority (PPWSA) adjusted the calculation to the previous formula and is reimbursing the repayment to the customer in two options as follows:Option 1: Customers can come and receive the cash directly at any of PPWSA's counter during ...
 Phnom Penh Water Supply Authority