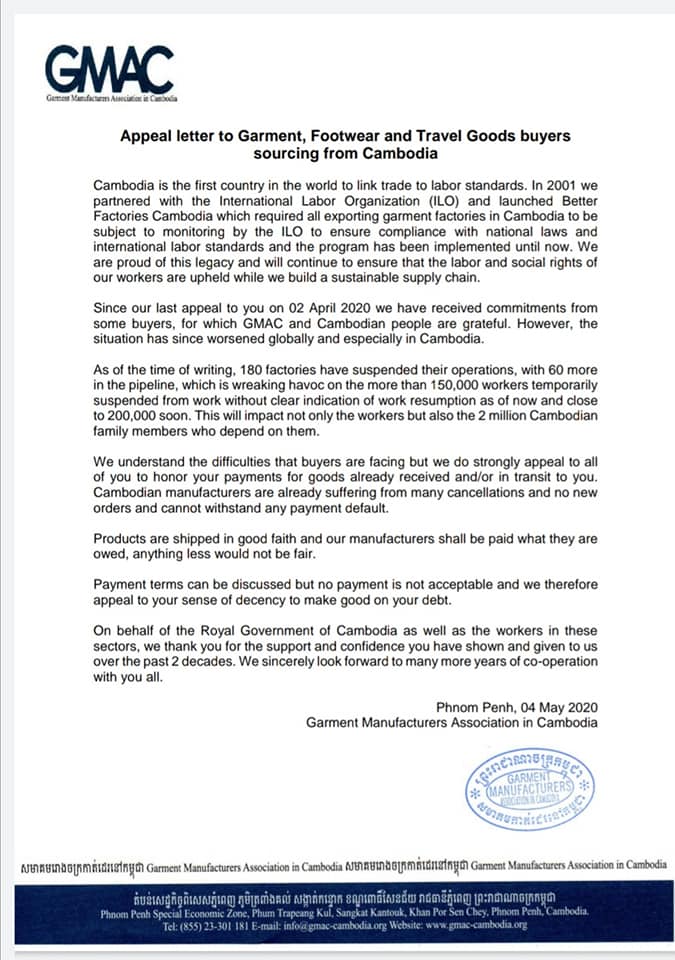 On 4 May 2020, Garment Manufacturer Association in Cambodia has posted an appeal to all garments buyers sourcing from Cambodia. GMAC's has called for a fair paid for all manufacturer in Cambodia. The appeal also stated that payment should be discussed and is unacceptable to ...
 Garment Manufacturers Association in Cambodia


Contact us
Thank you for taking the time to get in contact!