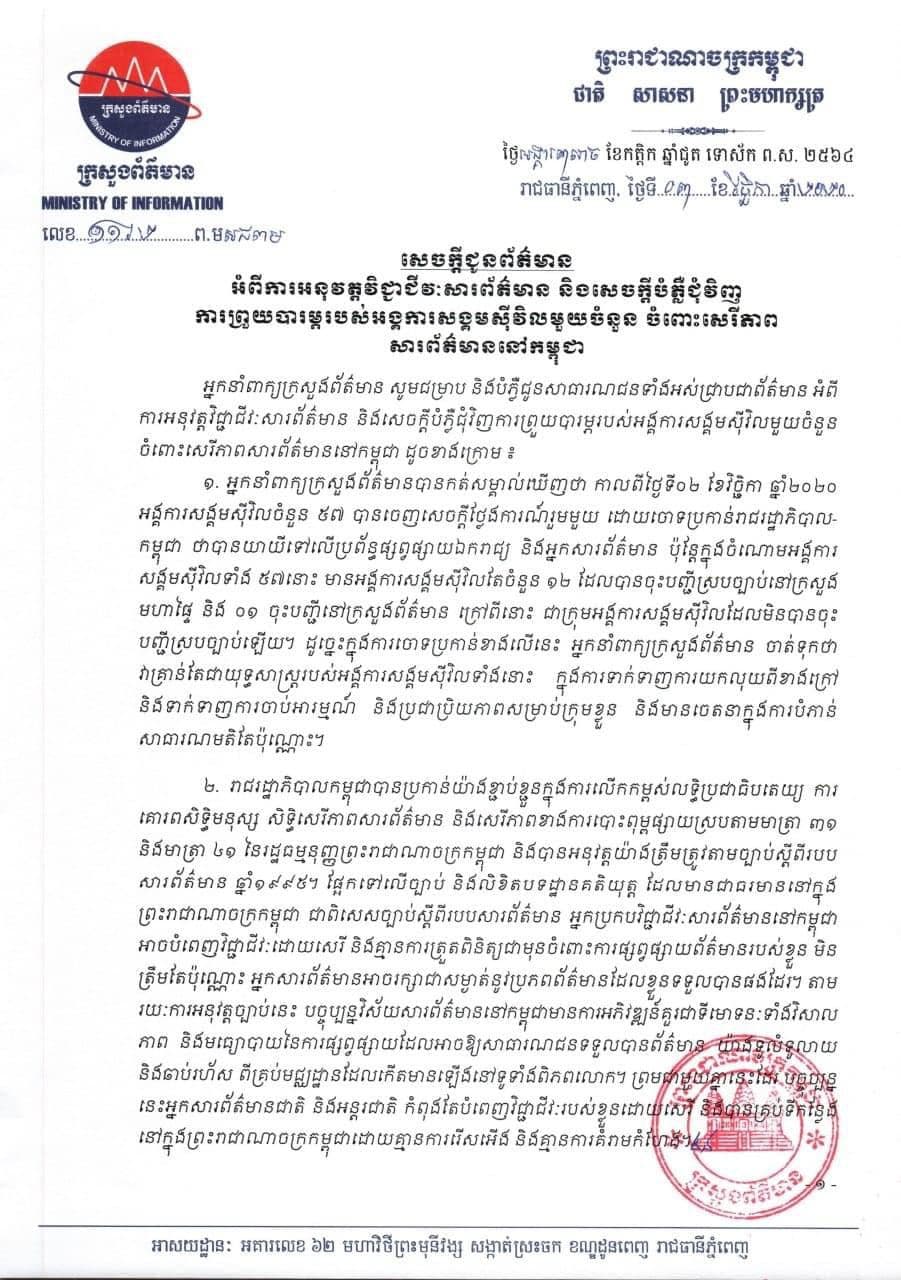 In a statement issued by the Ministry of Information on 03 November 2020, the government denied all allegations made by the media that the government had cracked down on them. In the statement, the Cambodian government explains as follows:According to the spokesman of the Ministry ...
 Ministry of Information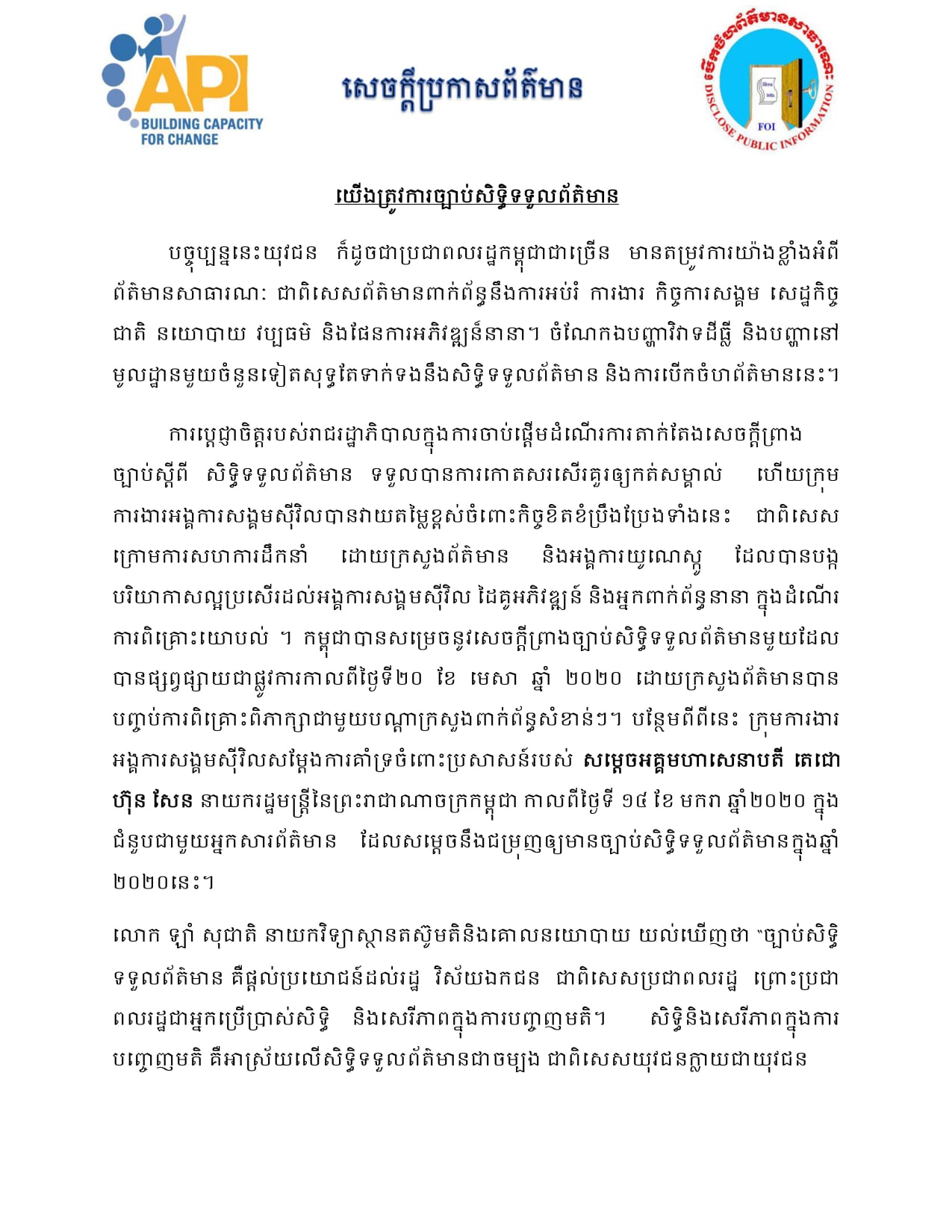 On 01 July 2020, the Advocacy and Policy Institute issued an announcement on the need for Access to Information Law in Cambodia in a debate workshop on the update on the rights to Access to Information Law held on Tuesday 30 June 2020. It is ...
 Advocacy and Policy Institute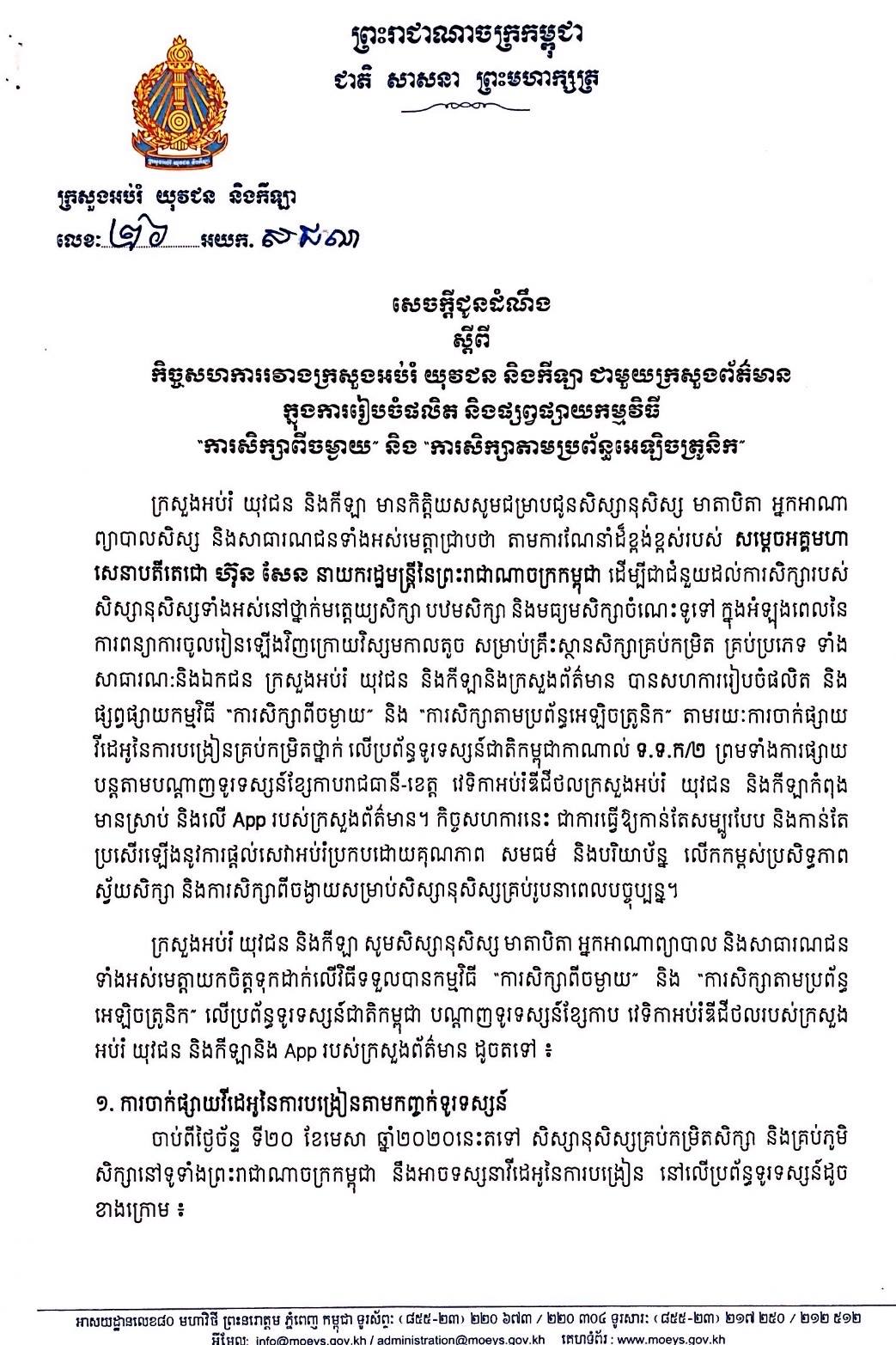 On 20 April 2020, the Ministry of Education has release an announcement on their official facebook page regarding the collaboration between the Ministry of Education and the Ministry of Information in producing "distance learning" and "e-learning" program. It is the response to the temporary school ...
 Ministry of Education, Youth and Sport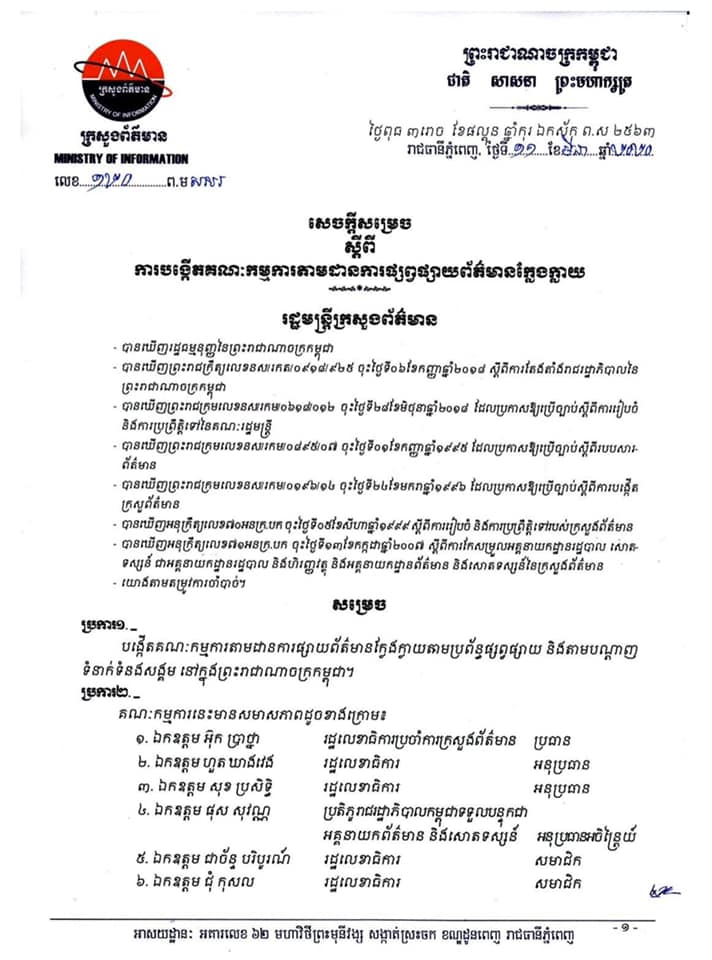 On March 11 2020, the Ministry of Information issued a Decision on the establishment of a fake news monitoring committee. The committee's task is to monitor the spread of fake news and misinformation on social media, to respond to the public in a timely manner, ...
 Ministry of Information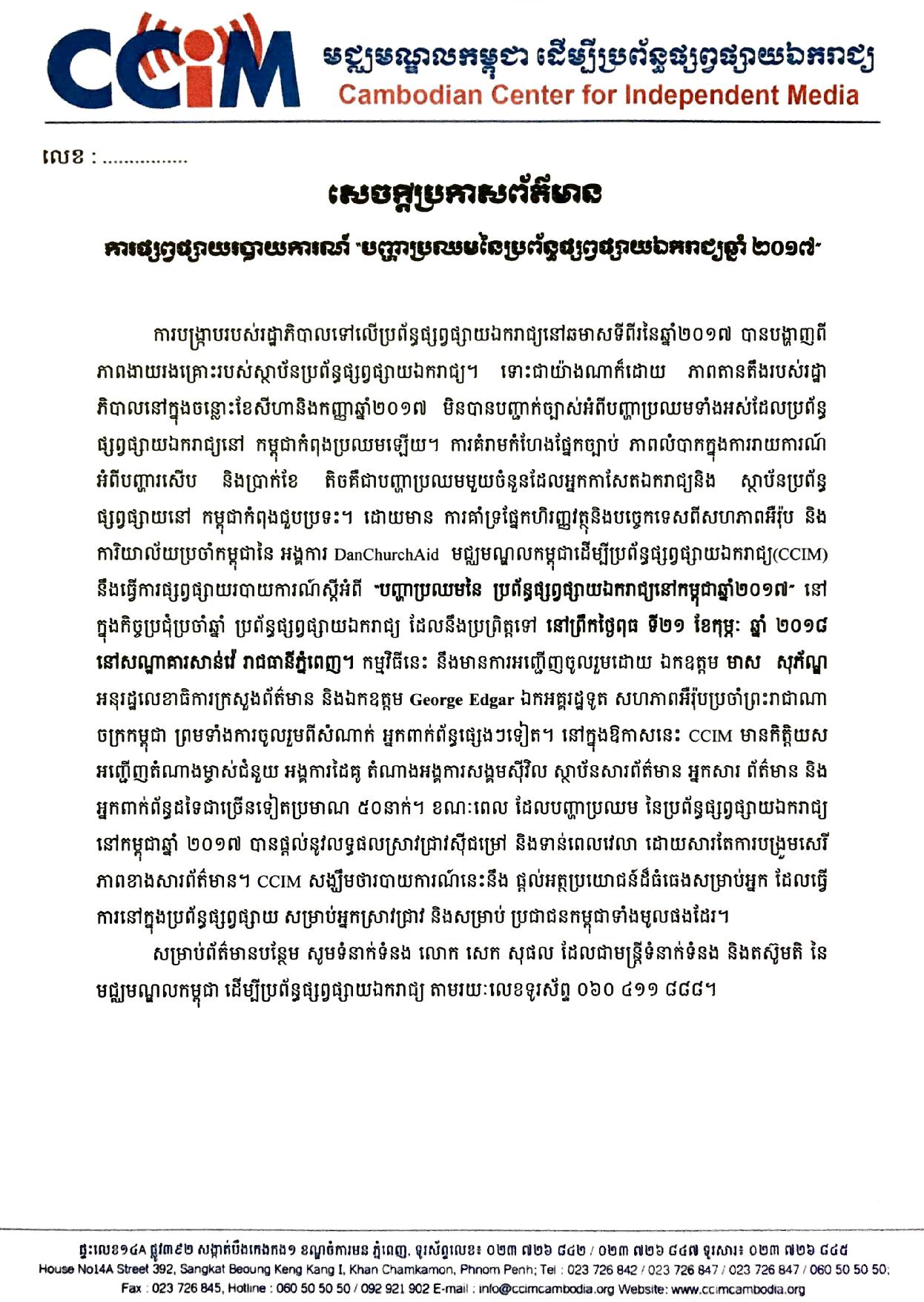 With financial and technical supports by the European Union and DanChurchAid Cambodia Office, the Cambodian Center for Independent Media (CCIM) is pleased announce that CCIM is going to release a report of Challenges to Independent Media in Cambodia 2017 on Wednesday morning, February 21, 2018 ...
 Cambodian Center for Independent Media (CCIM)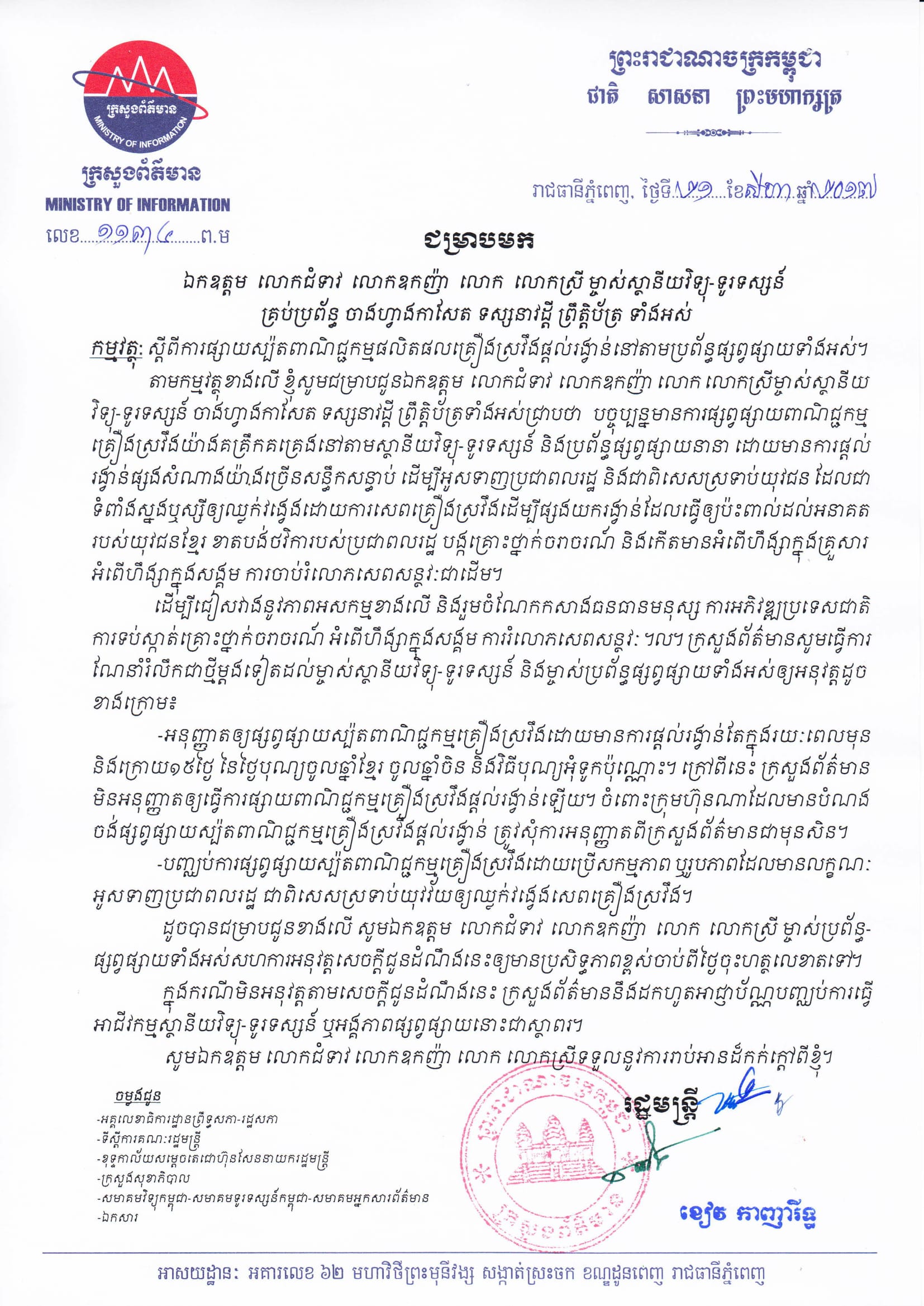 On 21 August 2017, the Ministry of Information issued a letter laying out recommendations to owners of radio and television stations and other media outlets as follows:Alcohol-associated reward advertising is allowed only in the period of 15 days before and after Khmer New Year, Chinese ...
 Ministry of Information