Ministry of Information issues a press release on the practice of journalism and clarification on the concerns of some CSOs on press freedom in Cambodia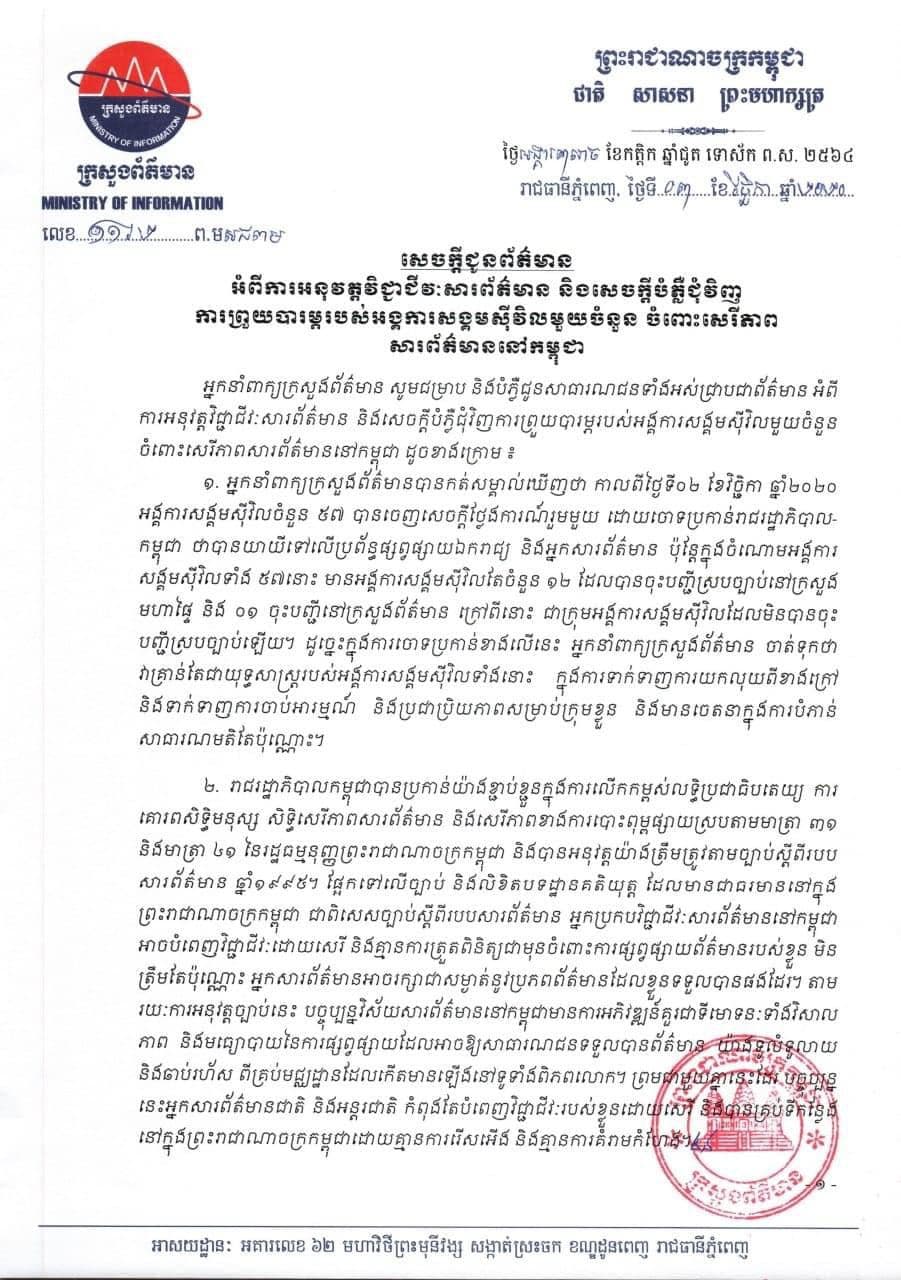 In a statement issued by the Ministry of Information on 03 November 2020, the government denied all allegations made by the media that the government had cracked down on them. In the statement, the Cambodian government explains as follows:
According to the spokesman of the Ministry of Information, among 57 CSOs in a joint statement accusing the Cambodian government of cracking down on the system, there are 12 organizations that are legally registered with the Ministry of Interior and one at the Ministry of Information..
The Cambodian government is fully committed to the Constitution and respects human rights and freedom of the press, and strictly abides by the 1995 Press Law of the Cambodian Constitution.
False accusations against the government will be punished according to the law.
The government does not deprive the media of their rights without proof, and all media outlets have the right to register and not be banned.
 Ministry of Information