Letter of the Ministry of Information on alcohol advertising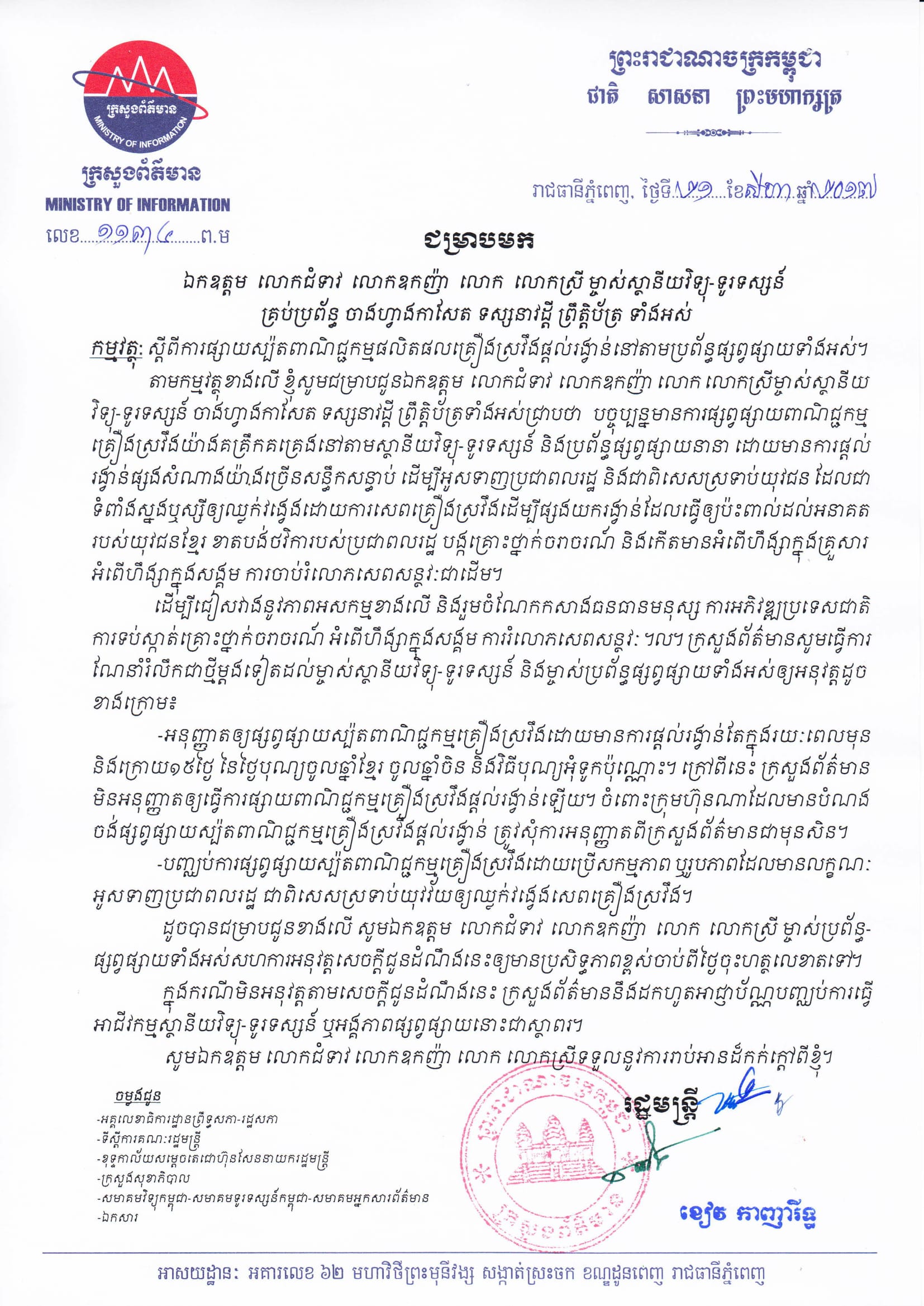 On 21 August 2017, the Ministry of Information issued a letter laying out recommendations to owners of radio and television stations and other media outlets as follows:

Alcohol-associated reward advertising is allowed only in the period of 15 days before and after Khmer New Year,

Chinese New Year and Water Festival. Besides, such advertisements shall get prior authorization from the Ministry

Information

.

All advertisements for alcohol beverages

that use activities or images that attract people, especially youth, shall be prohibited

.
 Ministry of Information