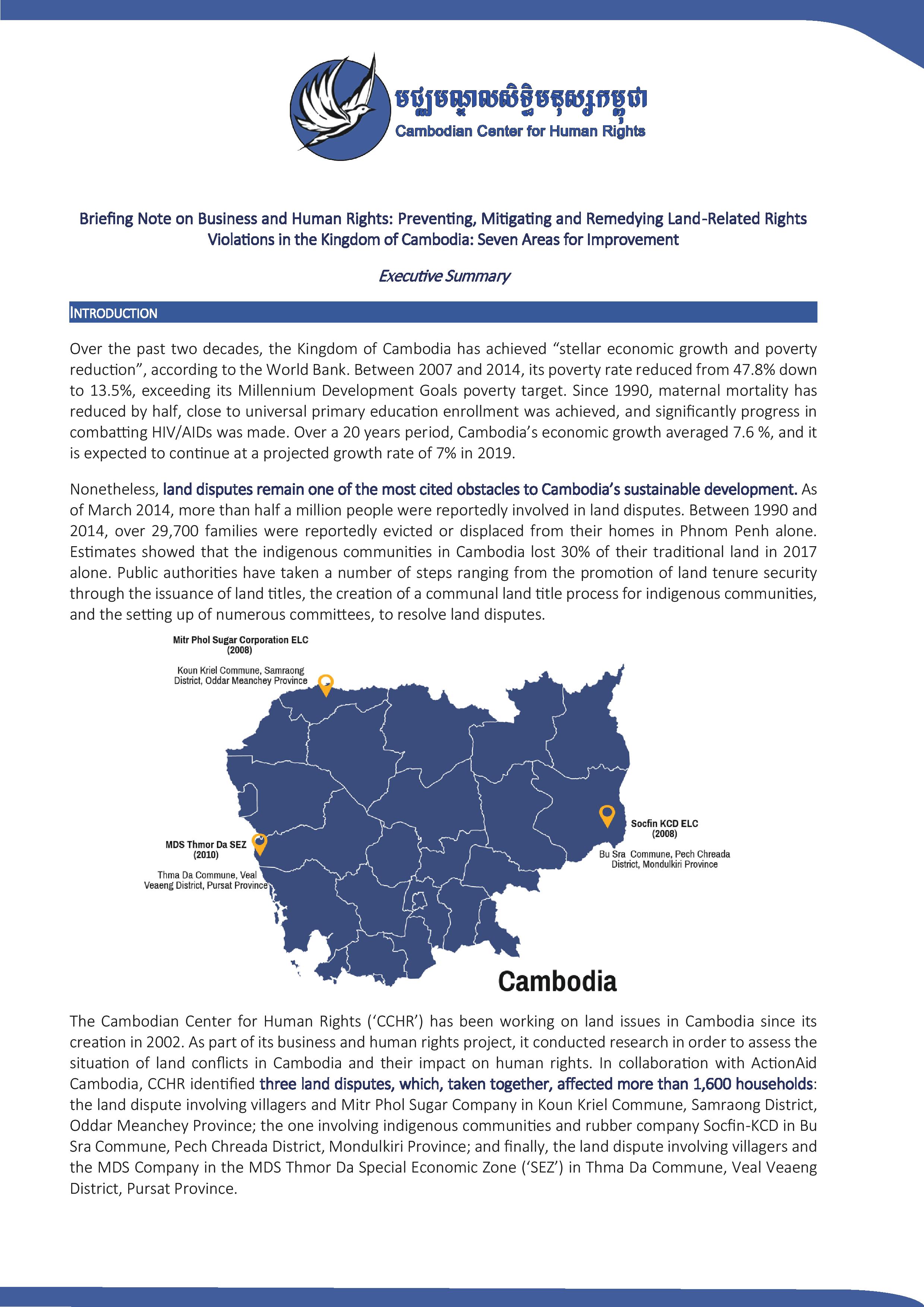 On 20 December 2018, The Cambodian Center for Human Rights (CCHR) released a briefing note on business and human rights entitled "Preventing, Mitigating and Remedying Land-Related Rights Violations in the Kingdom of Cambodia" on its website in both Khmer and English versions.​ As part of its business and ...
 Cambodian Center for Human Rights (CCHR)

According to a notification letter No. 956 dated 21 August 2015, the Royal Government of Cambodia agreed with 12 ELC companies, which have investment rights over land plots of 41,244 hectares in Kratie, Oddar Meanchecy and Preah Vihear provinces, to continue their activities while other ...
 Ministry of Environment

Based on the results on the evaluations of the 16 economic land concession (ELCs) companies, which have rights over the land areas of 96,098 hectares in Mondul Kiri province (5 companies), Ratanak Kiri province (4 companies) and Kampong Speu province (7 companies), the Ministry of ...
 Ministry of Environment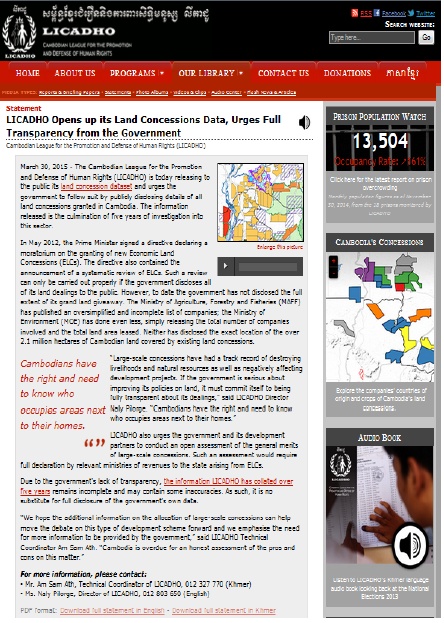 The Cambodian League for the Protection and Defense of Human Rights (LICADHO) is today releasing to the public its land concession dataset and urges the government to follow suit by publicly disclosing details of all land concessions granted in Cambodia. The information released is the ...
 Cambodian League for the Protection and Defense of Human Rights (LICADHO)