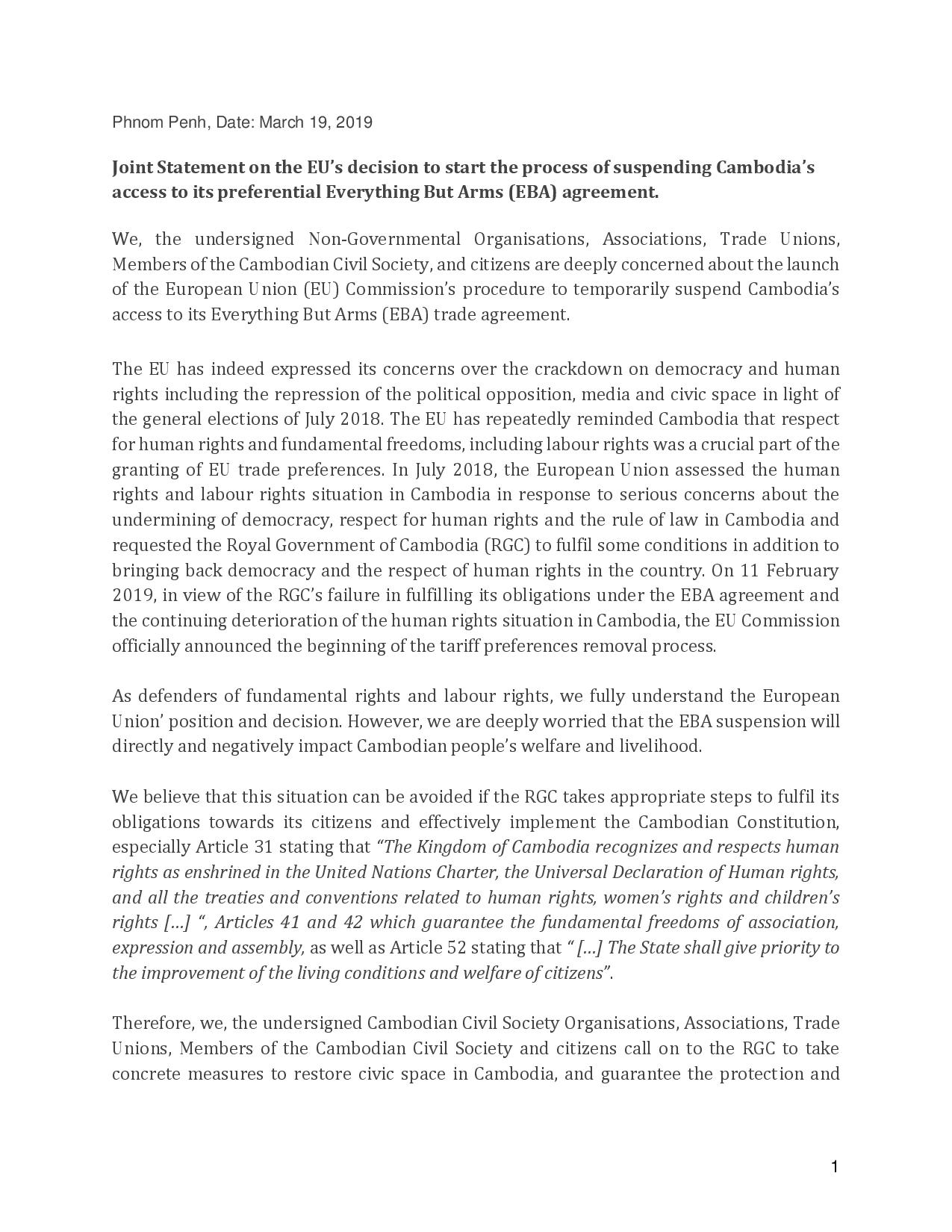 On 19 March 2019, the Cambodian Human Rights and Development Association called "ADHOC" issued a joint statement, supported by 71 Non-Governmental Organisations, Associations, Trade Unions, Members of the Cambodian Civil Society, and citizens, expressed their deep concerns about the launch of the European Union (EU) Commission's ...
 ADHOC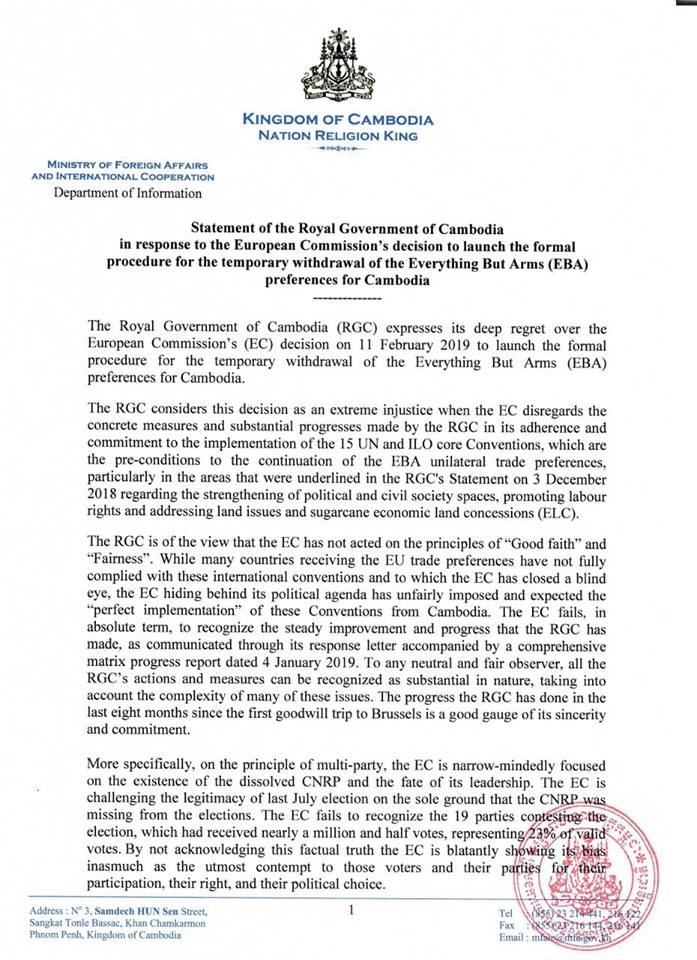 On 12 February 2019, the Royal Government of Cambodia issued a statement that express its deep regret over the European Commission's decision on 11 February 2019 to launch the formal procedure for the temporary withdrawal of the Everything But Arms (EBA) preference for Cambodia. The RGC considered ...
 Ministry of Foreign Affairs and International Cooperation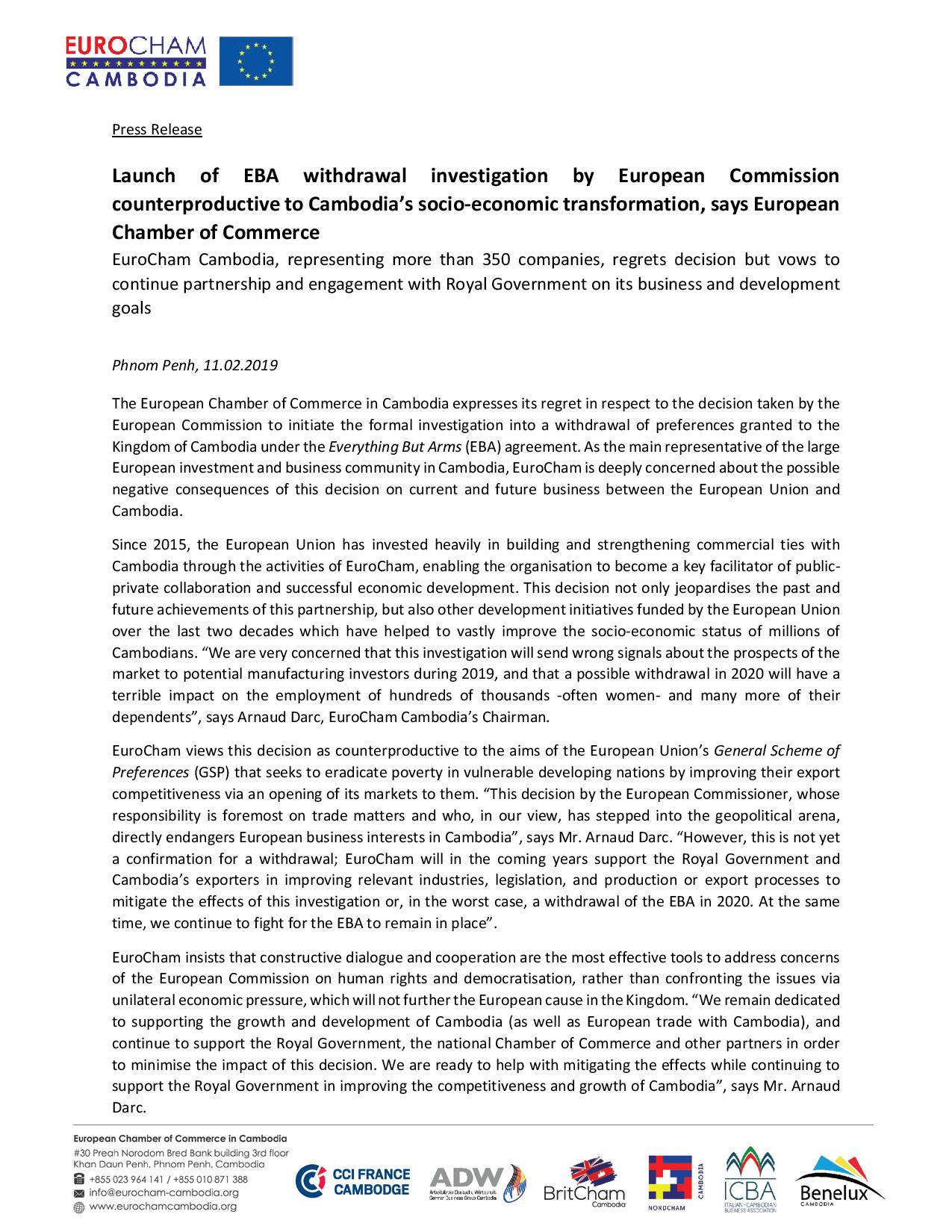 On 11 February 2019, the European Chamber of Commerce in Cambodia issued a press release to express its regret in respect to the decision taken by the European Commission to initiate the formal investigation into a withdrawal of preferences granted to the Kingdom of Cambodia ...
 European Chamber of Commerce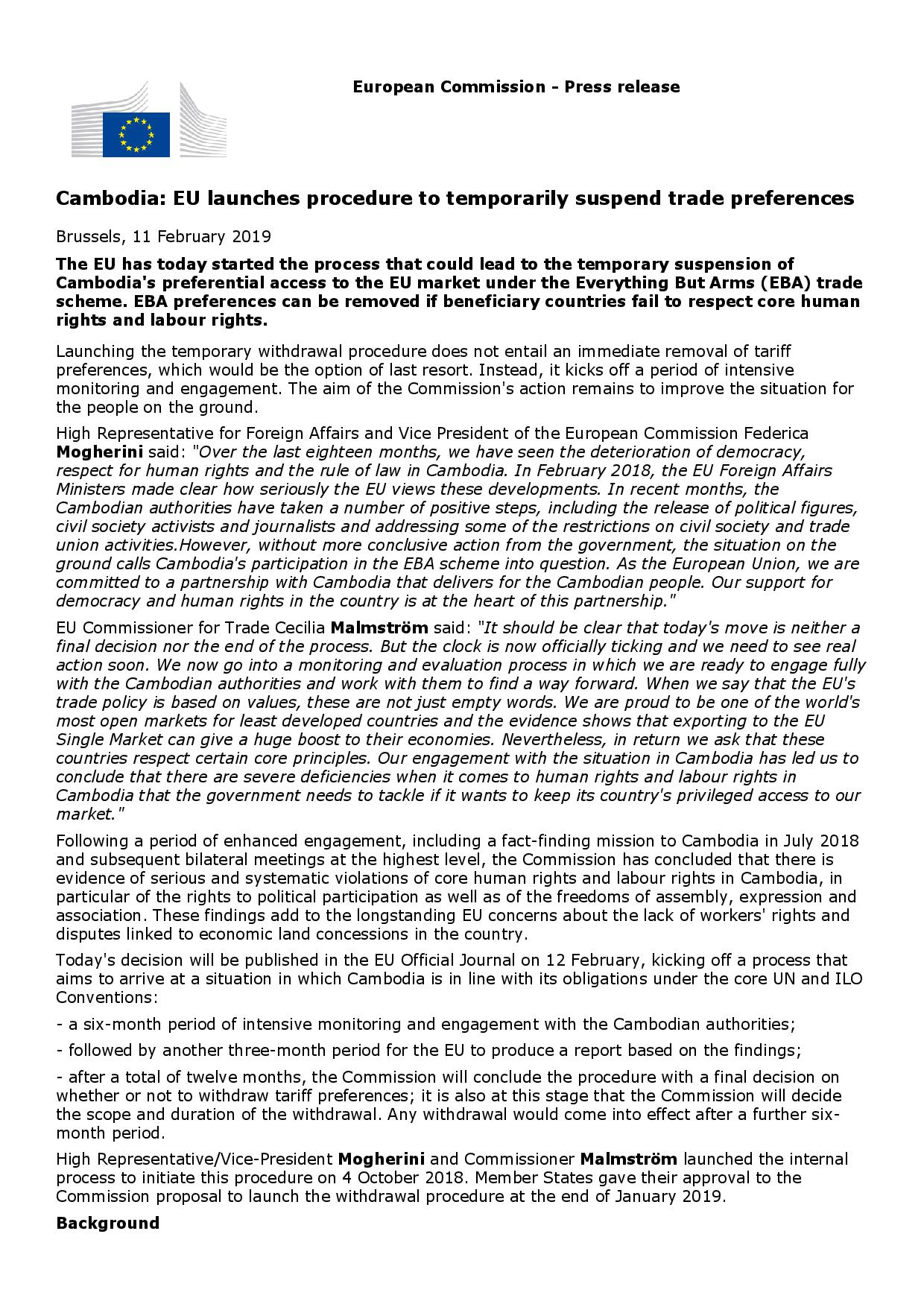 On 11 February 2019, The EU has today started the process that could lead to the temporary suspension of Cambodia's preferential access to the EU market under the Everything But Arms (EBA) trade scheme. EBA preferences can be removed if beneficiary countries fail to respect ...
 European Commission