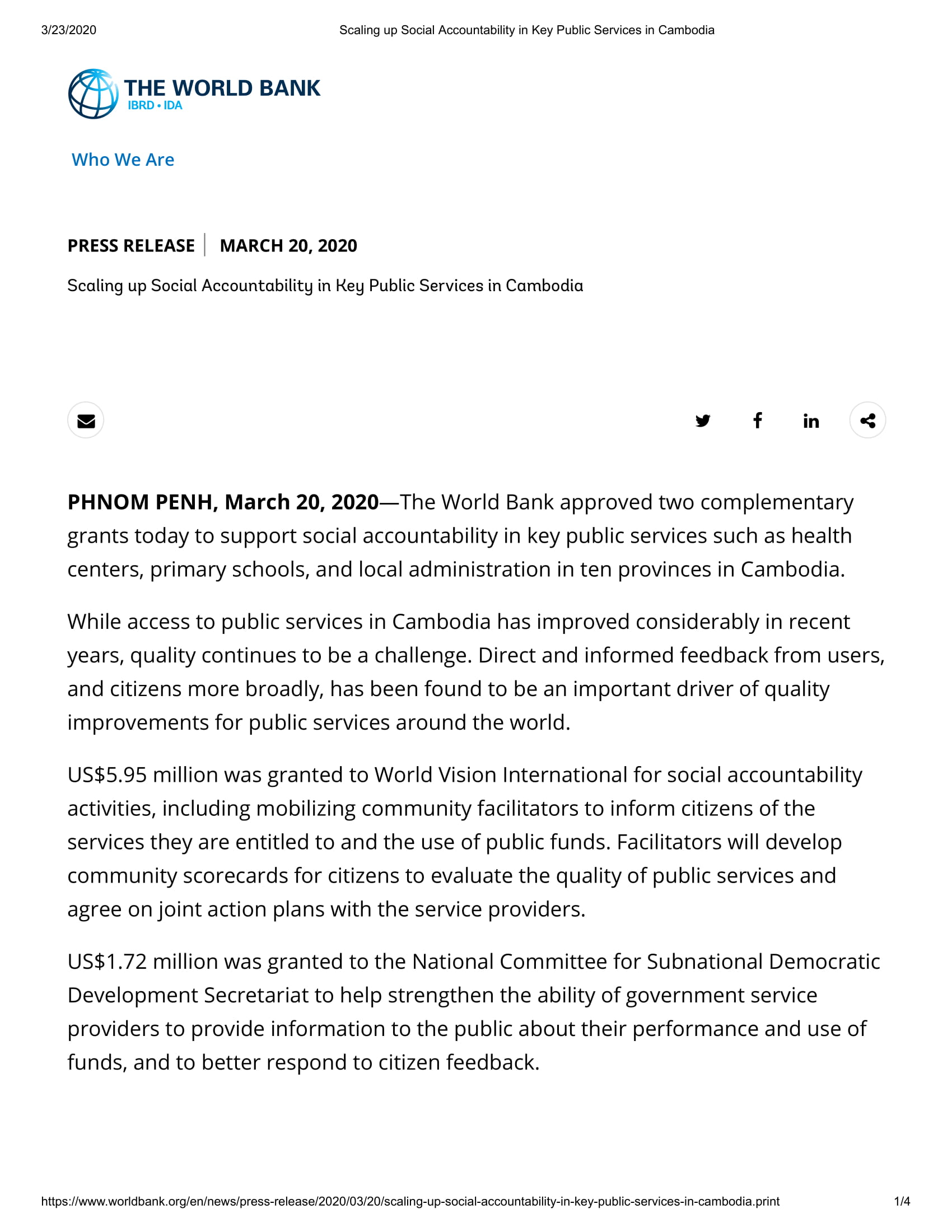 On 20 March 2020, World Bank has issued a press release on scaling up social accountability in key public services in Cambodia. The World Bank approved two complementary grants today to support social accountability in key public services such as health centers, primary schools, and ...
 World Bank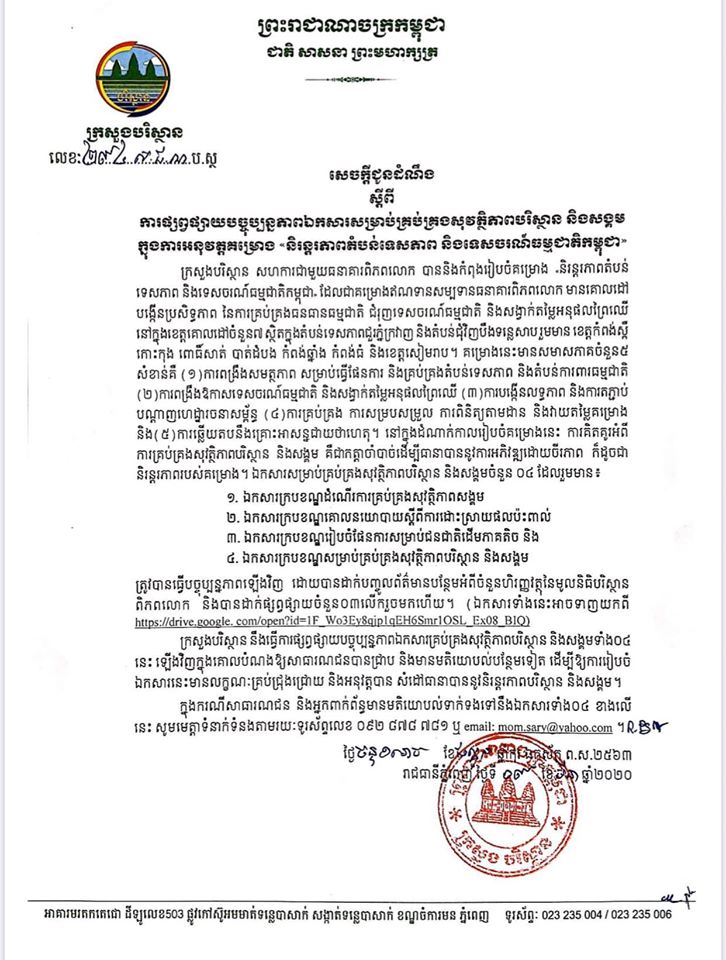 On 12 March 2020, the Ministry of Environment (MoE) released a public announcement on dissemination​ of​ the updated​ documents​ for​ environmental​ and​ social​ safety in the implementation of the project "Sustainable Landscape and Ecotourism in Cambodia", in the purpose to increase public awareness and getting ...
 Ministry of Environment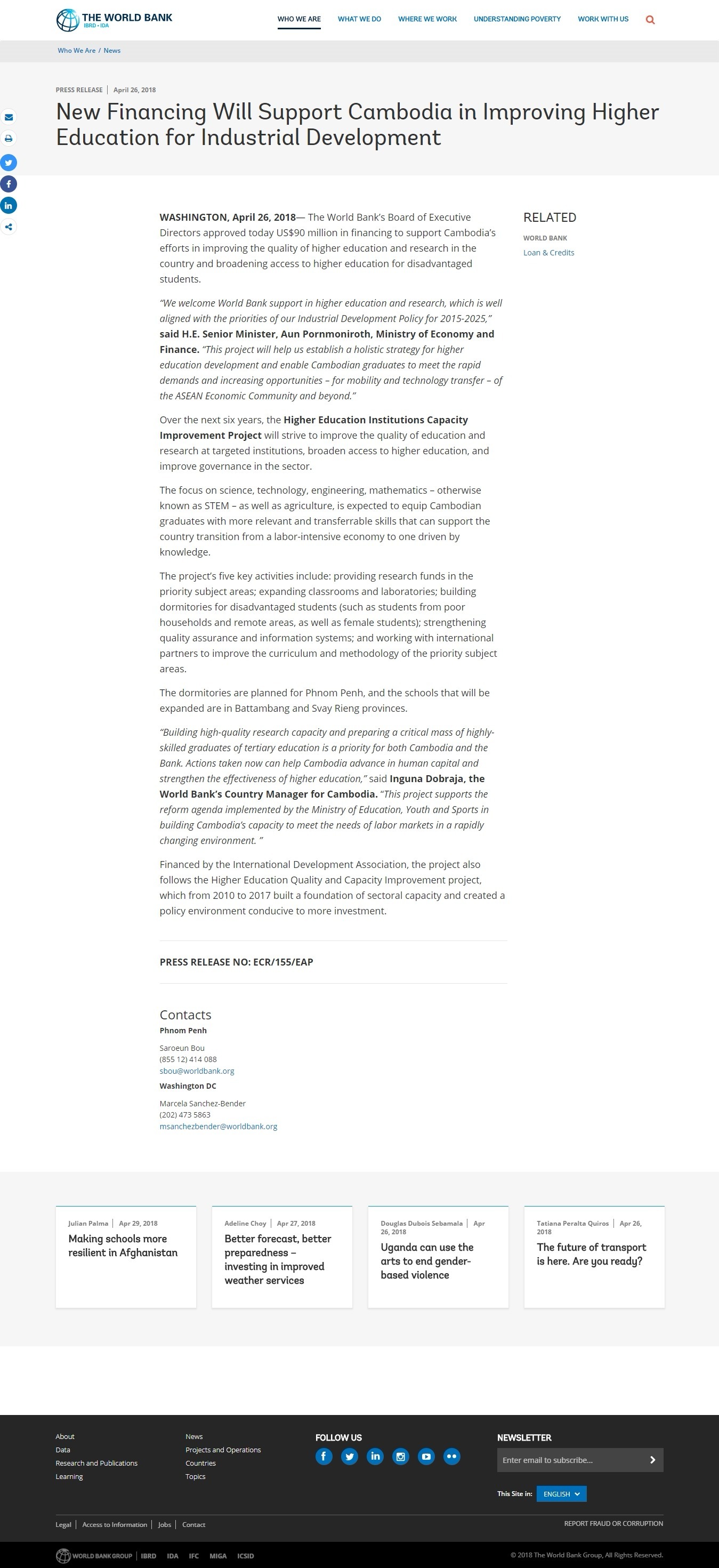 On 26 April 2018, the World Bank's Board of Executive Directors approved US$90 million in financing to support Cambodia's efforts in improving the quality of higher education and research in the country and broadening access to higher education for disadvantaged students. Over the next six years, ...
 The World Bank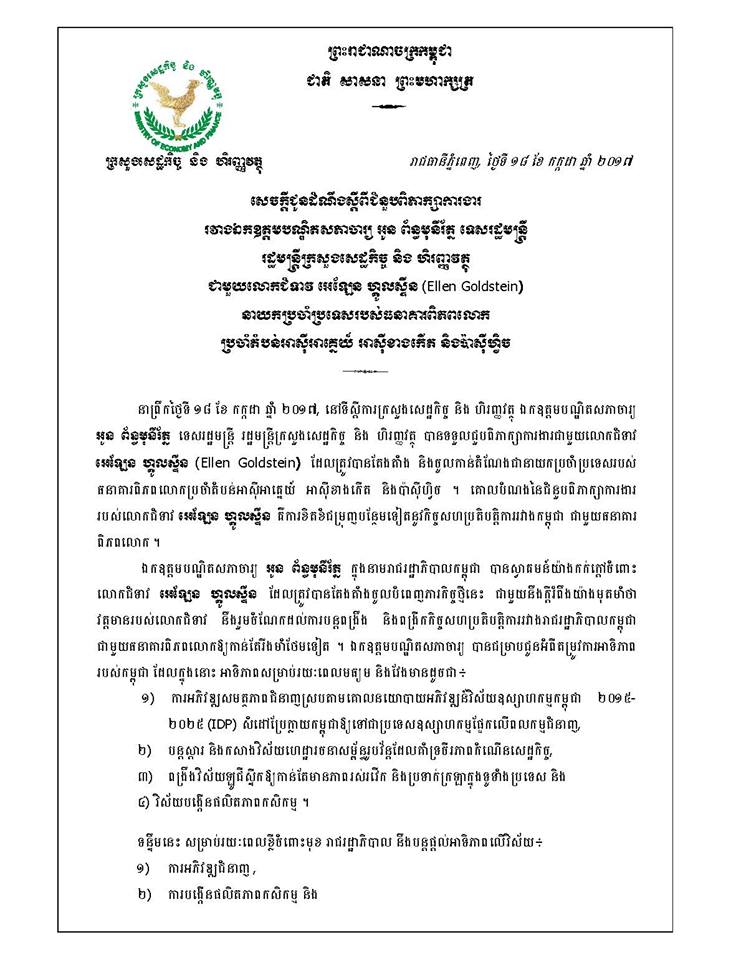 On 18 July 2017, Minister of Economy and Finance, Aun Porn Moniroth, had a meeting with Ellen Goldstein, who has been appointed as Country Director of World Bank for Myanmar, Cambodia and Lao PDR, East Asia and Pacific. The Economy Minister has informed Goldstein of ...
 Ministry of Economy and Finance