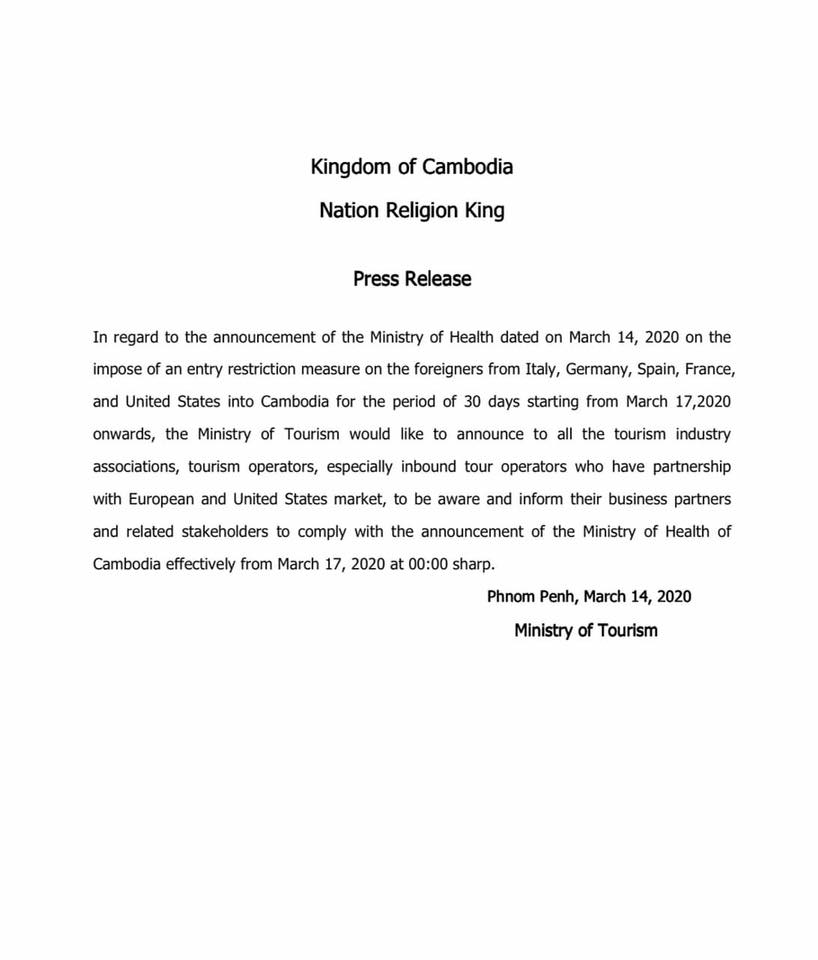 In regard to the announcement of the Ministry of Health dated on 14 March 2020, the Ministry of Tourism, on the same date, has released a press to announce to all the tourism industry associations, tourism operators, especially inbound tour operators who have partnership with ...
 Ministry of Tourism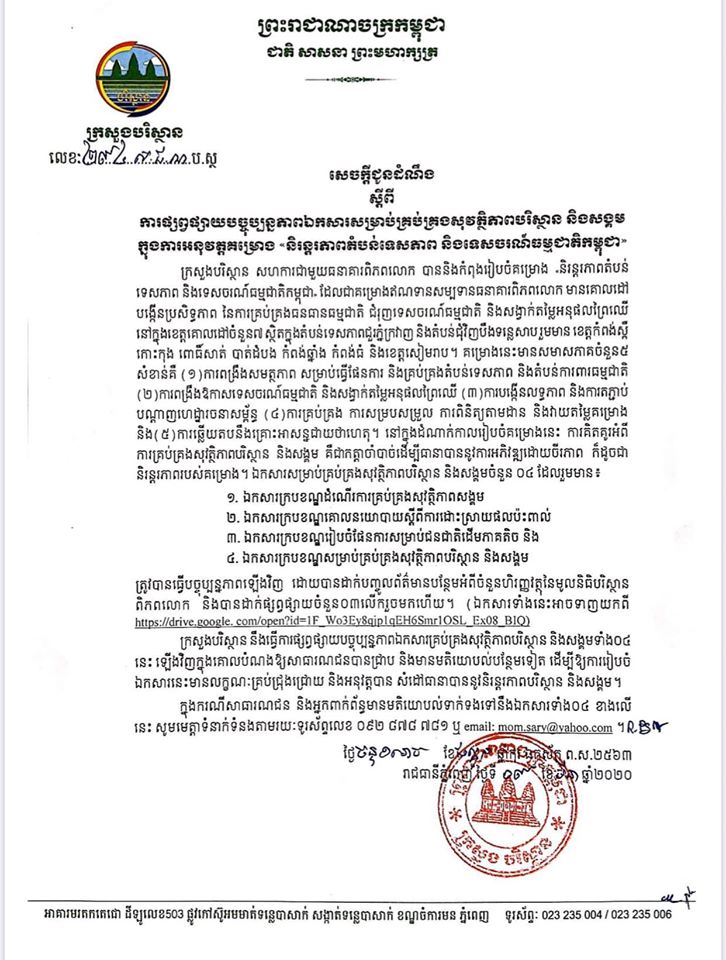 On 12 March 2020, the Ministry of Environment (MoE) released a public announcement on dissemination​ of​ the updated​ documents​ for​ environmental​ and​ social​ safety in the implementation of the project "Sustainable Landscape and Ecotourism in Cambodia", in the purpose to increase public awareness and getting ...
 Ministry of Environment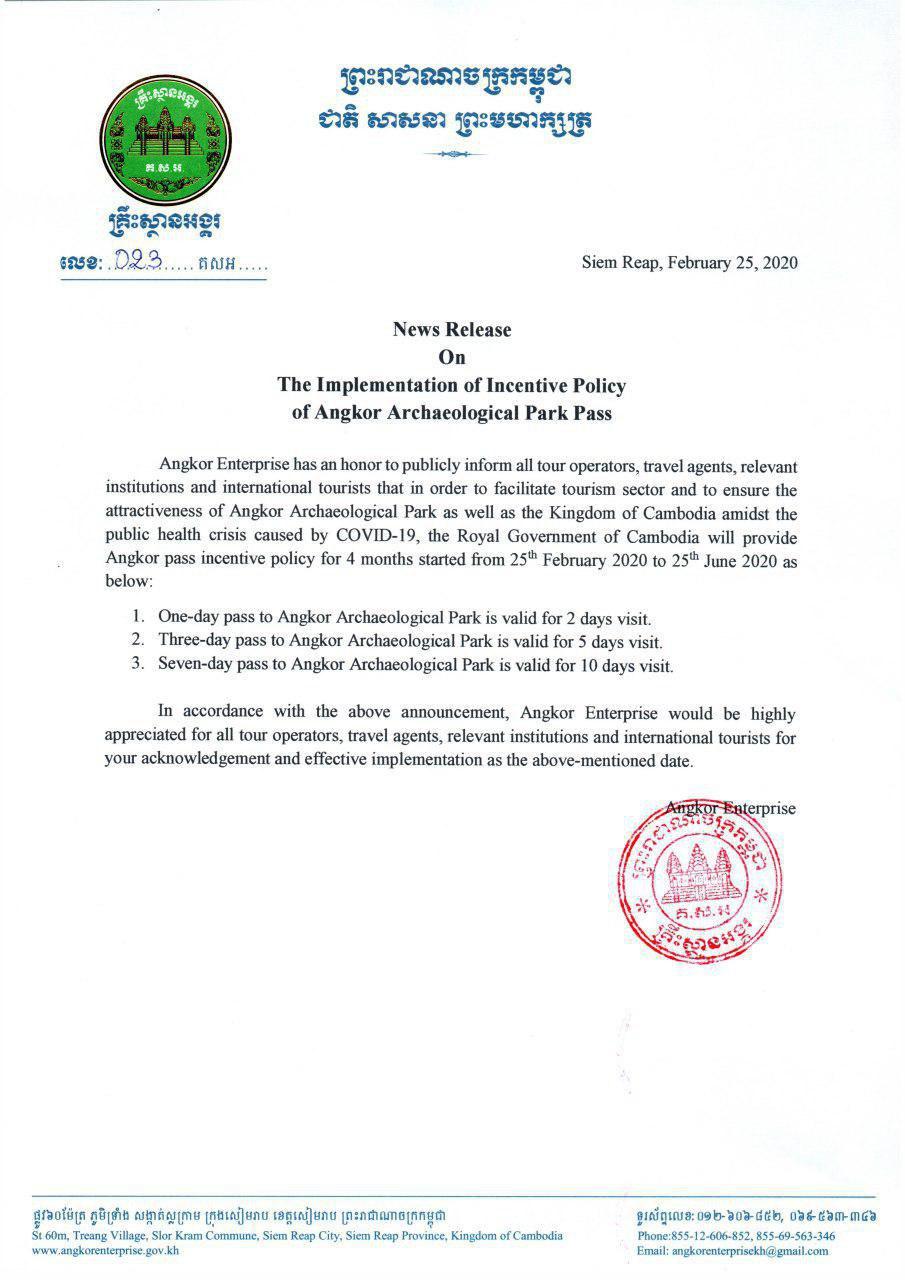 On 25 February 2020, Angkor enterprise has issued a news release on the incentive policy of Angkor park pass in order to the support the tourism sector amidst of COVID-19. The new incentive policy will be implemented for four months started from 25 February 2020 ...
 Angkor Enterprise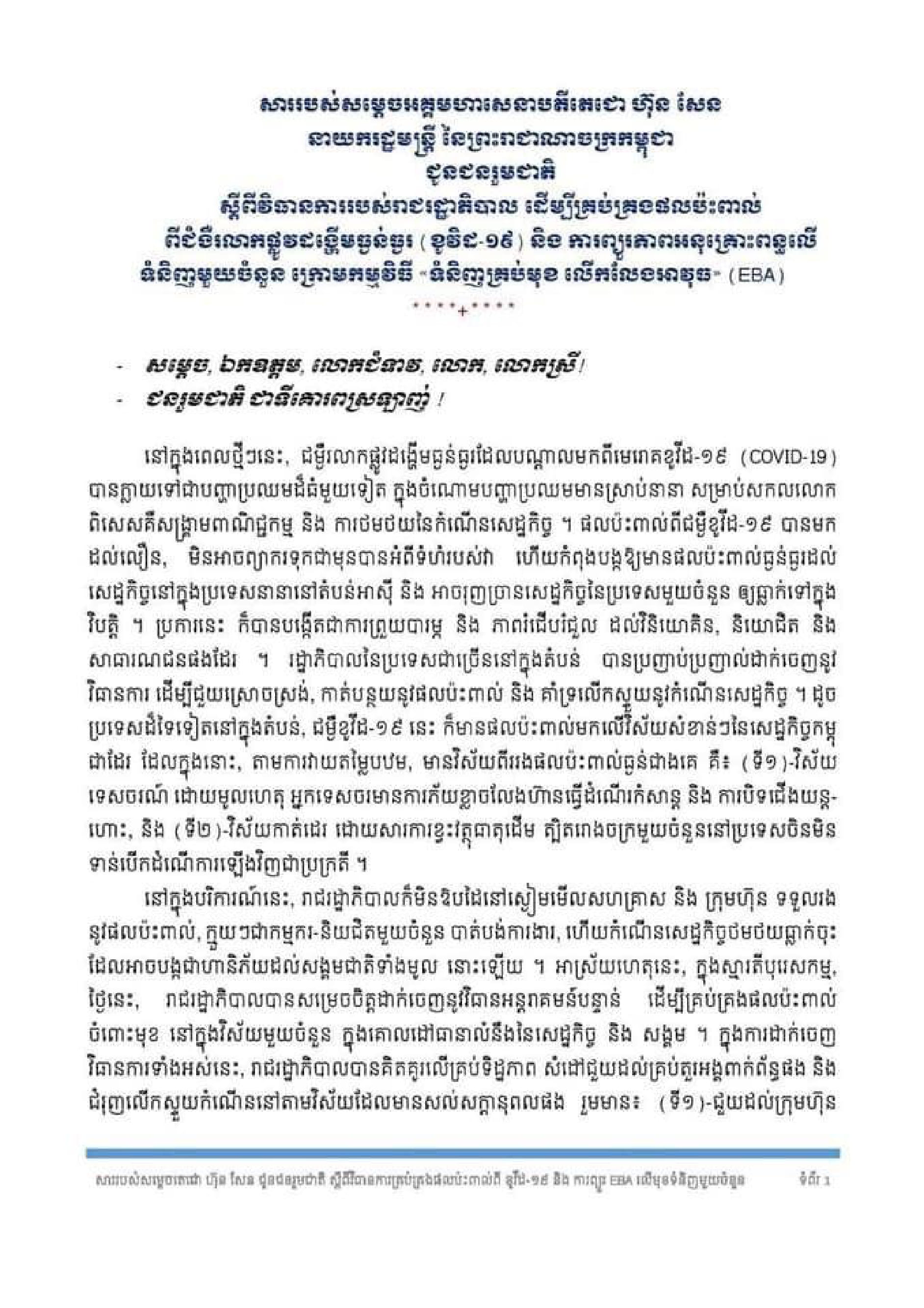 On 24 February 2020, Prime Minister Hun Sen has issued a message on the Cambodia governments measures to control and minimize economic risk from COVID-19 and the suspension of the Everything But Arm (EBA) tax privilege. The Prime Minister noted that COVID-19 will affect Cambodia's ...
 Cabinet of the Prime Minister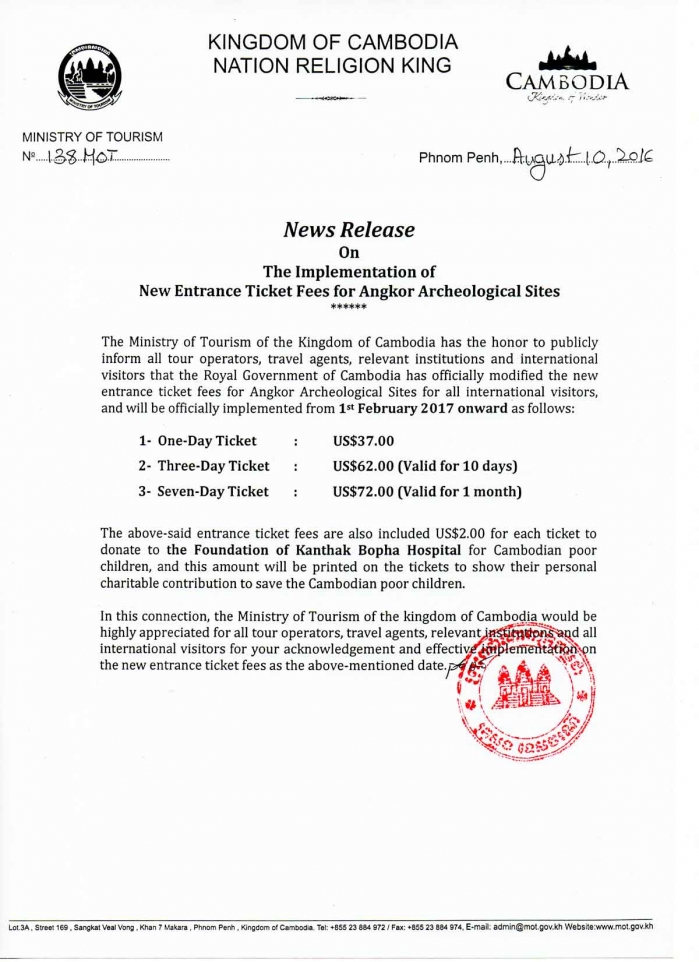 On 10th August 2016, The Ministry of Tourism of the Cambodia has announced that the Royal Government of Cambodia has officially modified the new entrance ticket fees for Angkor Archaeological Site for all international visitors, and will be officially implemented from 01st February 2017. The ...
 Ministry of Tourism