Generation and distribution facilities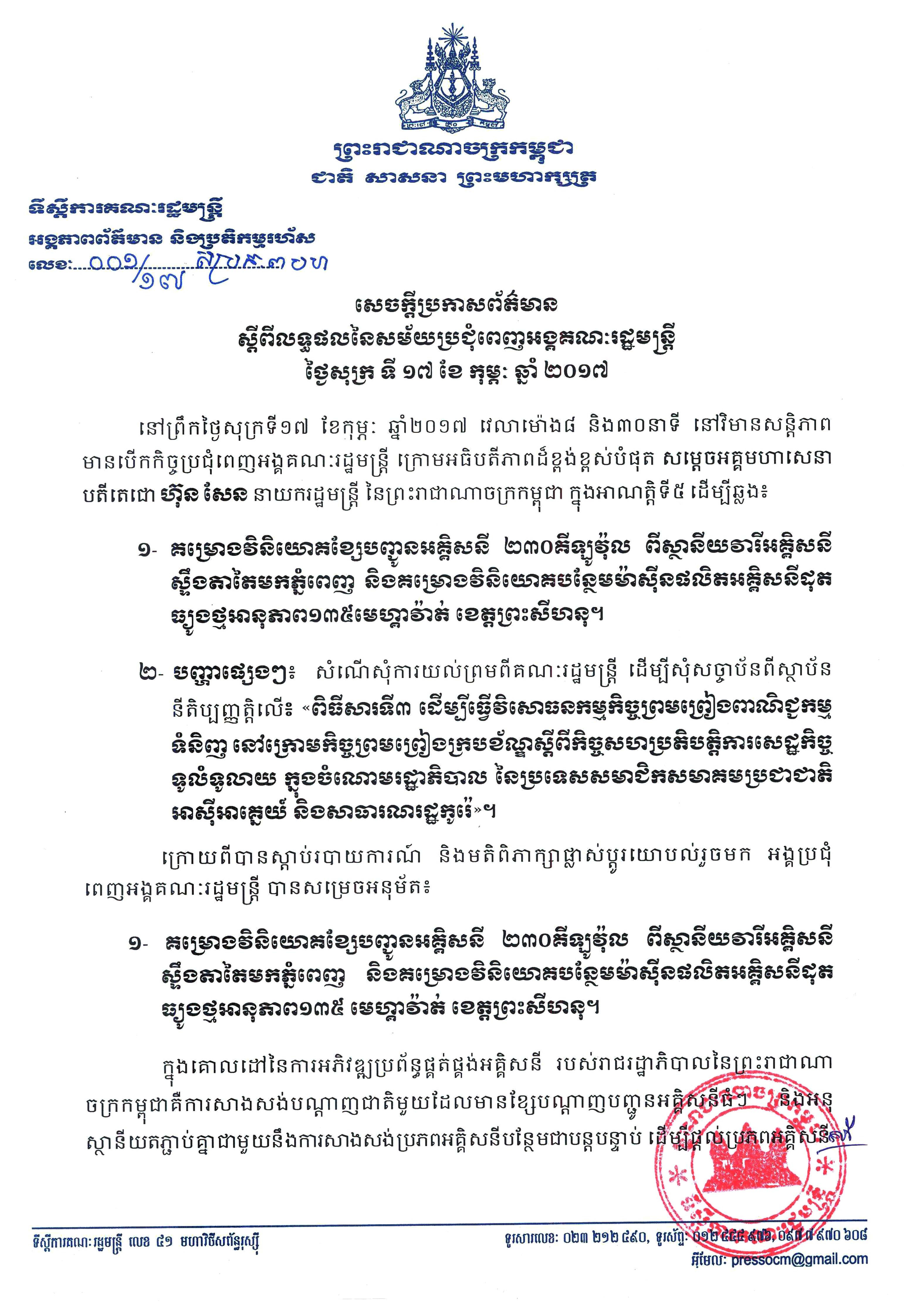 On 17 February 2017, Prime Minister of Kingdom of Cambodia, Hun Sen, has presided over a plenary session of Council of Ministers at Peace Palace. The result of the discussion including:Two projects: a 230-kilowatt transit grid development project from the Stung Tatai hydropower dam in ...
 Press and Quick Reaction Unit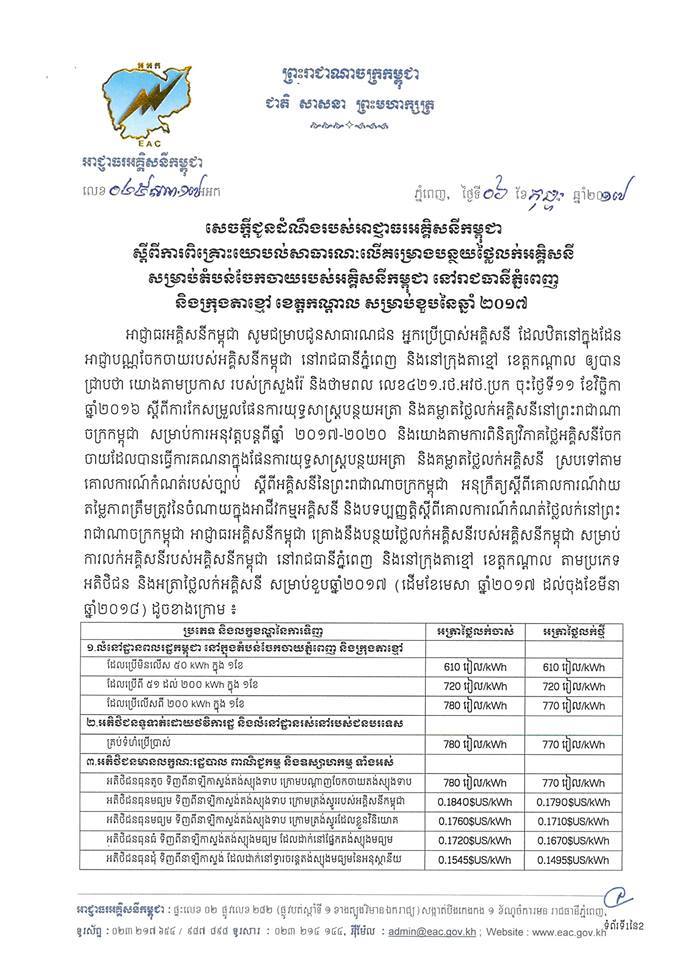 On 06 February 2017, the Electricity Authority of Cambodia (EAC) has released an announcement to the public and the consumers that EAC is planning to reduce the electricity price of Electricité du Cambodge (EDC) in the distribution area of EDC in Phnom Penh and Takmao ...
 Electricity Authority of Cambodia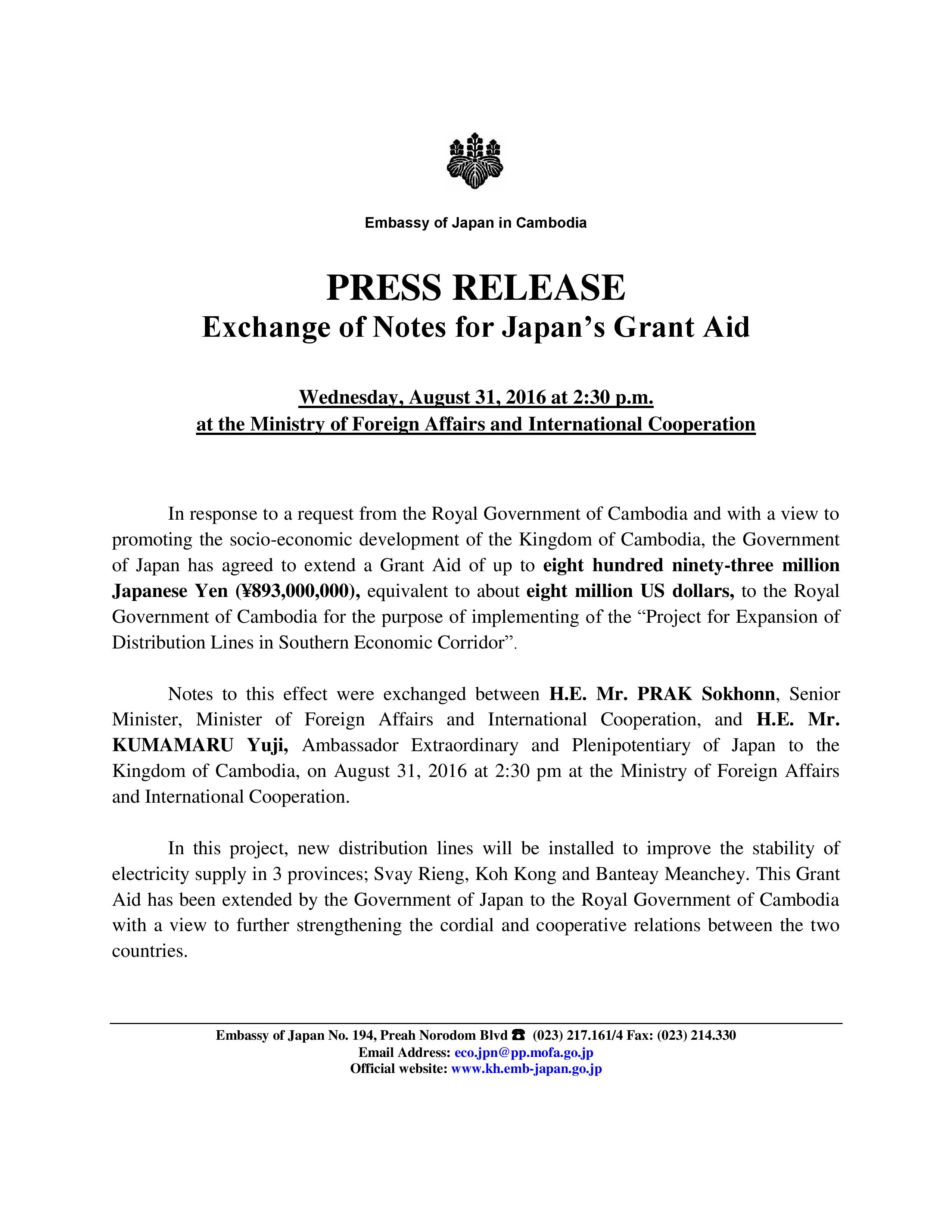 On 31 August 2016 at 2:30 pm at the Ministry of Foreign Affairs and International Cooperation, there were exchanged notes between H.E. Mr. PRAK Sokhonn, Senior Minister, Minister of Foreign Affairs and International Cooperation, and H.E. Mr. KUMAMARU Yuji, Ambassdor Extraordinary and Plenipotentiary of Japan ...
 Embassy of Japan in Cambodia

Electricity of Cambodia denied the unrealistic claims in the article titled "Derailed​ dam​ angers​ EdC​ boss", which was published on 11 March 2015, by The Phnom Penh Post due to the fact that the Areng hydropower project was completely withdrawn from the feasibility study after the ...
 Electricity of Cambodia (EdC)