Renewable energy production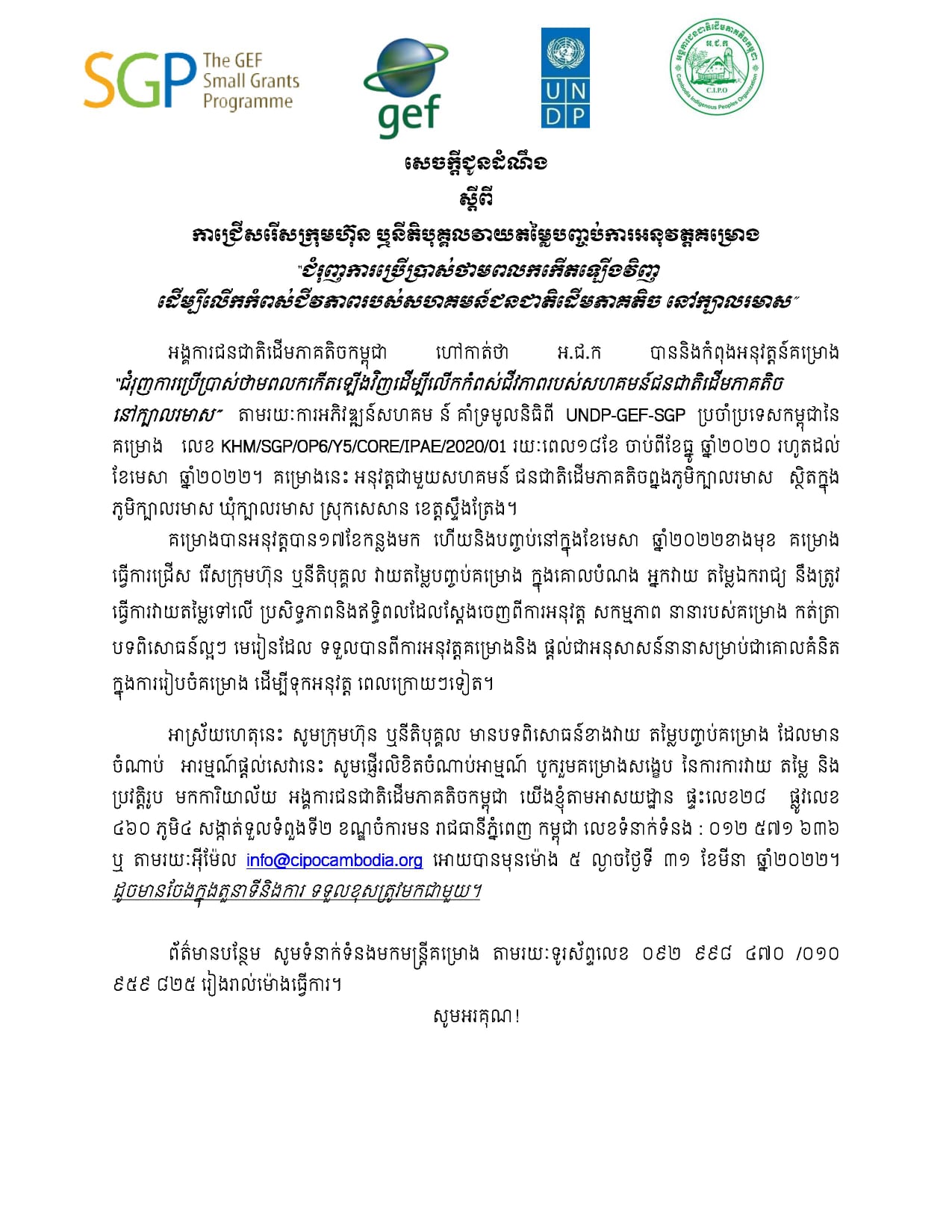 On 17 March 2022, the Cambodia Indigenous Peoples Organization (CIPO) issued a notification on the selection of companies or legal entities to evaluate the completion of the project "Promoting the use of renewable energy".The Cambodia Indigenous Peoples Organization (CIPO) has been implementing the project "Promoting ...
 Cambodia Indigenous Peoples Organization (CIPO)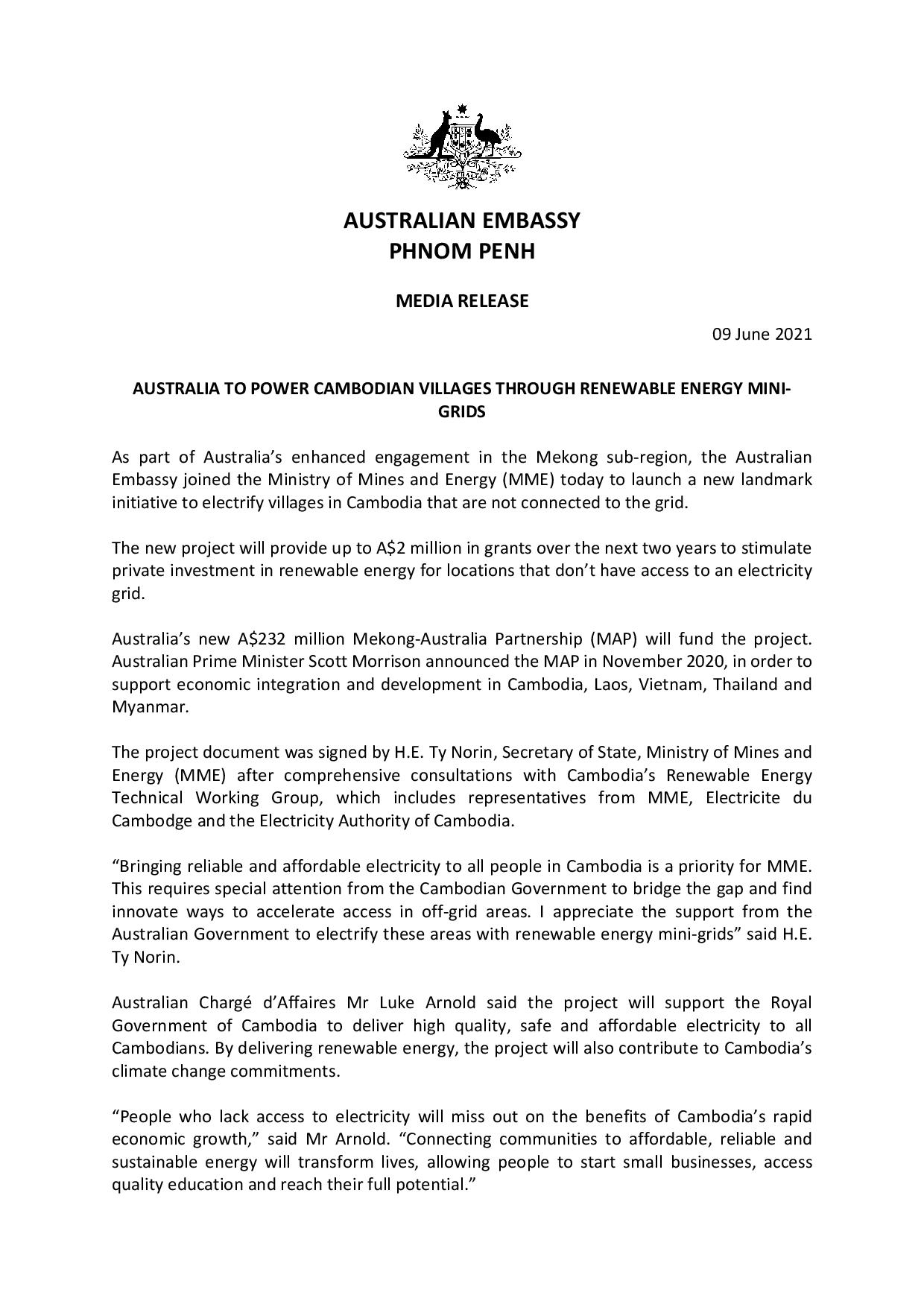 On 09 June 2021, the Australian Embassy in Cambodia was pleased to announce a new landmark initiative to electrify villages in Cambodia that are not connected to the grid.​ In partnership with Ministry of Mines and Energy Cambodia, Électricité du Cambodge, and Electricity Authority of ...
 The Australian Embassy in Cambodia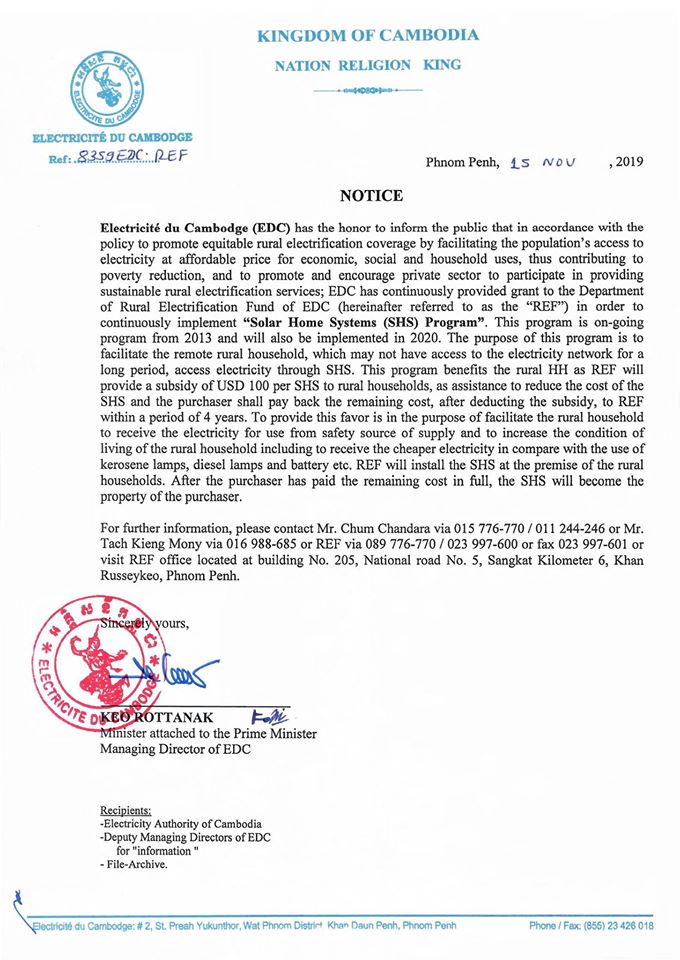 On 15 November 2019, Electricté du Cambodge (EDC) has released a notice to the public on the providing grant to the Department of Rural Electrification Fund of EDC (hereinafter referred to as the "REF") in order to continuously implement "Solar Home System (SHS) Program", which ...
 Electricté du Cambodge (EDC)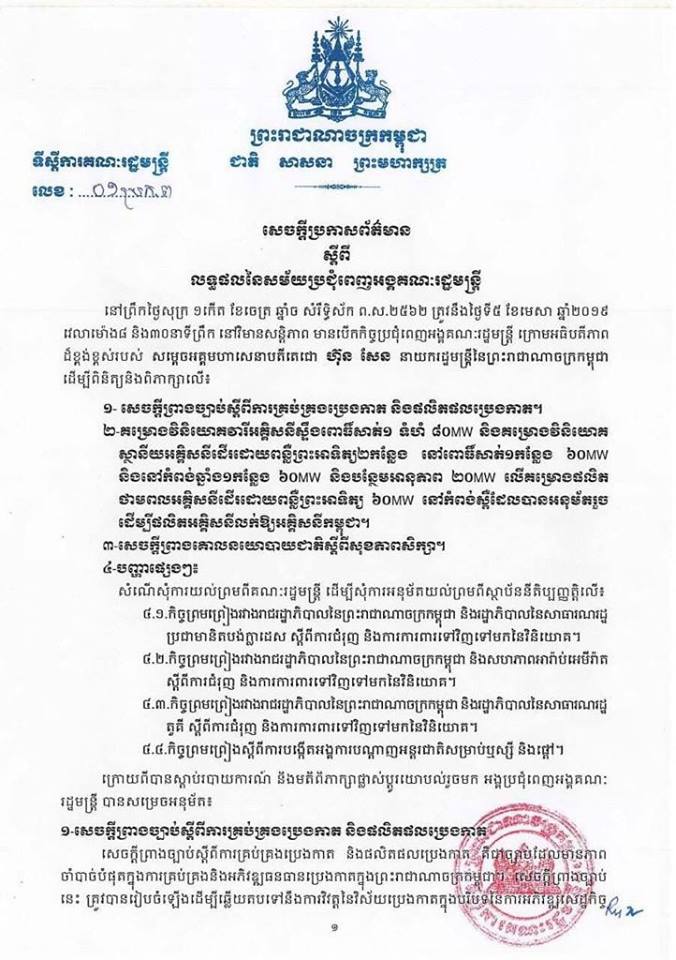 On 05 April 2019, the Office of the Council of Ministers issued a press release on the result of the Cambodian Cabinet meeting which was held at the Peace Palace. After listening to the reports and comments, the Cabinet meeting decided to approve the following:Draft ...
 Office of the Council of Ministers

Electricity of Cambodia denied the unrealistic claims in the article titled "Derailed​ dam​ angers​ EdC​ boss", which was published on 11 March 2015, by The Phnom Penh Post due to the fact that the Areng hydropower project was completely withdrawn from the feasibility study after the ...
 Electricity of Cambodia (EdC)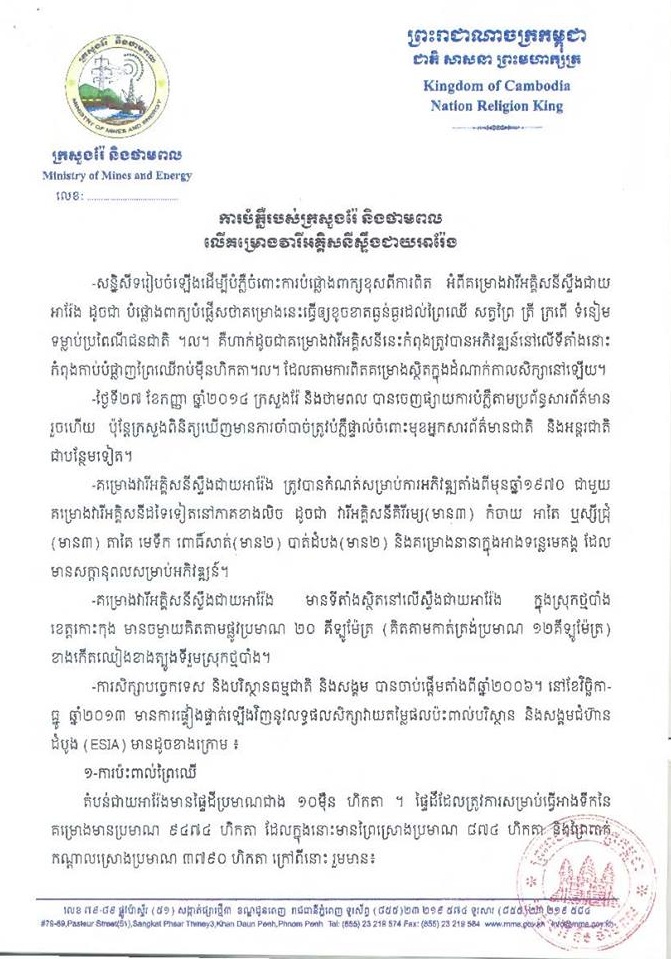 The conference is organized to clarify the exaggerated false information about Stung Cheay Areng hydropower project as well as the exaggerated information stating that the project causes serious damages to forestry resources, wildlife, fisheries, crocodiles and indigenous people customs, which is likely the hydropower project ...
 Ministry of Mines and Energy