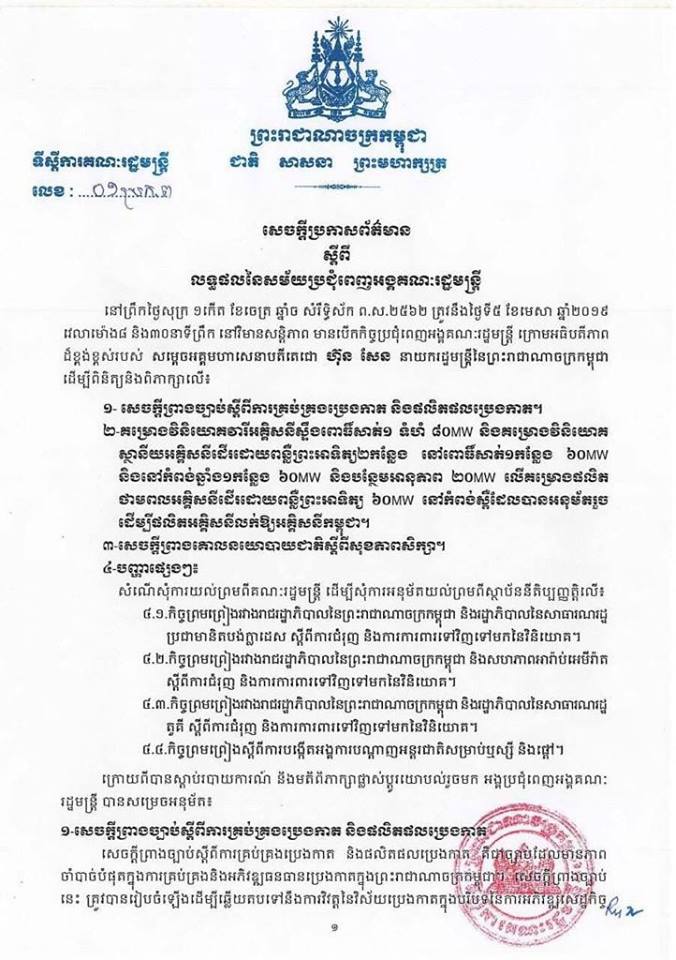 On 05 April 2019, the Office of the Council of Ministers issued a press release on the result of the Cambodian Cabinet meeting which was held at the Peace Palace. After listening to the reports and comments, the Cabinet meeting decided to approve the following:Draft ...
 Office of the Council of Ministers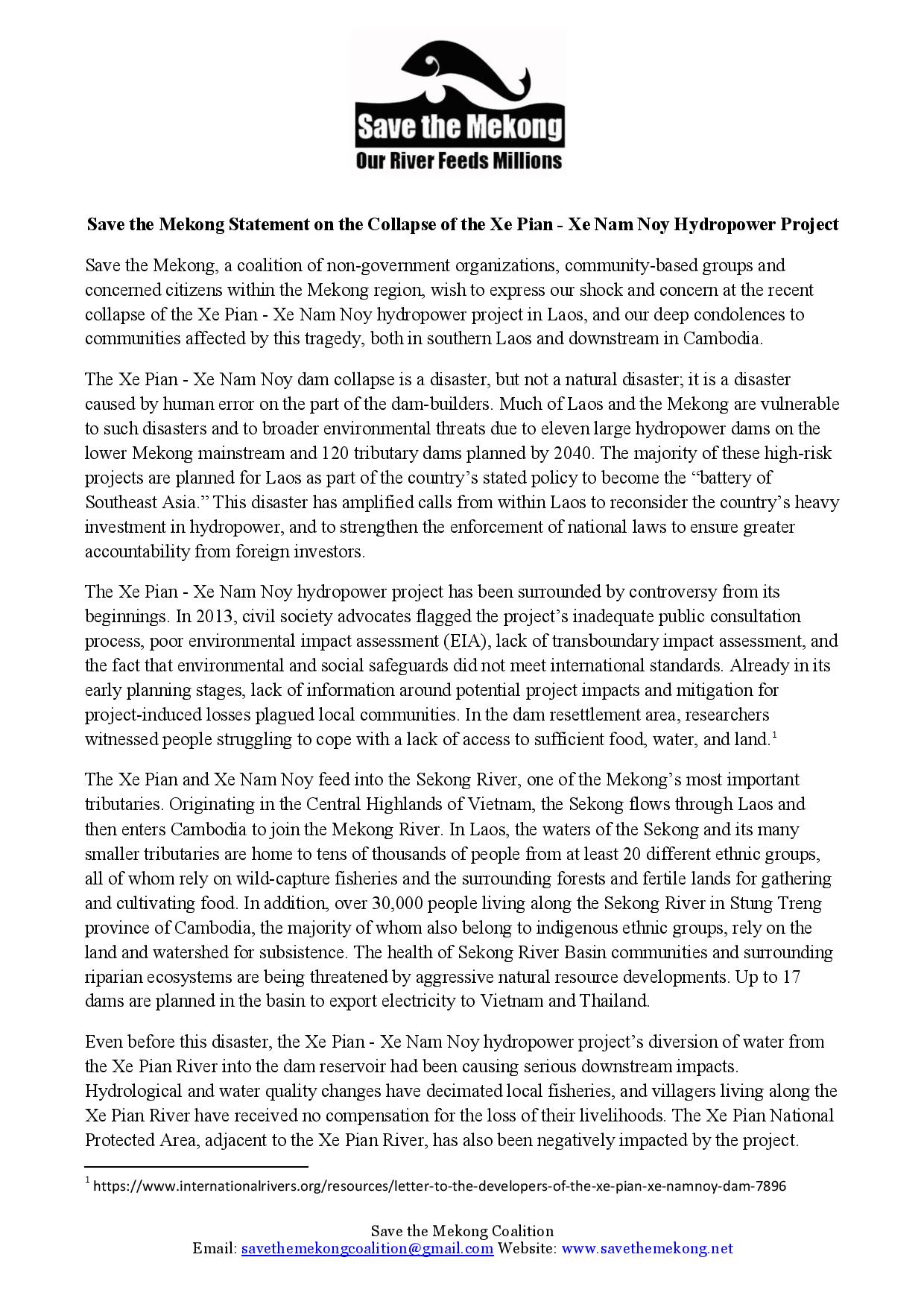 Save​ the​ Mekong,​ a​ coalition​ of​ non-government​ organizations,​ community-based​ groups​ and concerned​ citizens​ within​ the​ Mekong​ region,​ wish​ to​ express​ our​ shock​ and​ concern​ at​ the​ recent collapse​ of​ the​ Xe​ Pian​ -​ Xe​ Nam​ Noy​ hydropower​ project​ in​ Laos,​ and​ our​ deep​ condolences​ to communities​ affected​ by​ ...
 Save the Mekong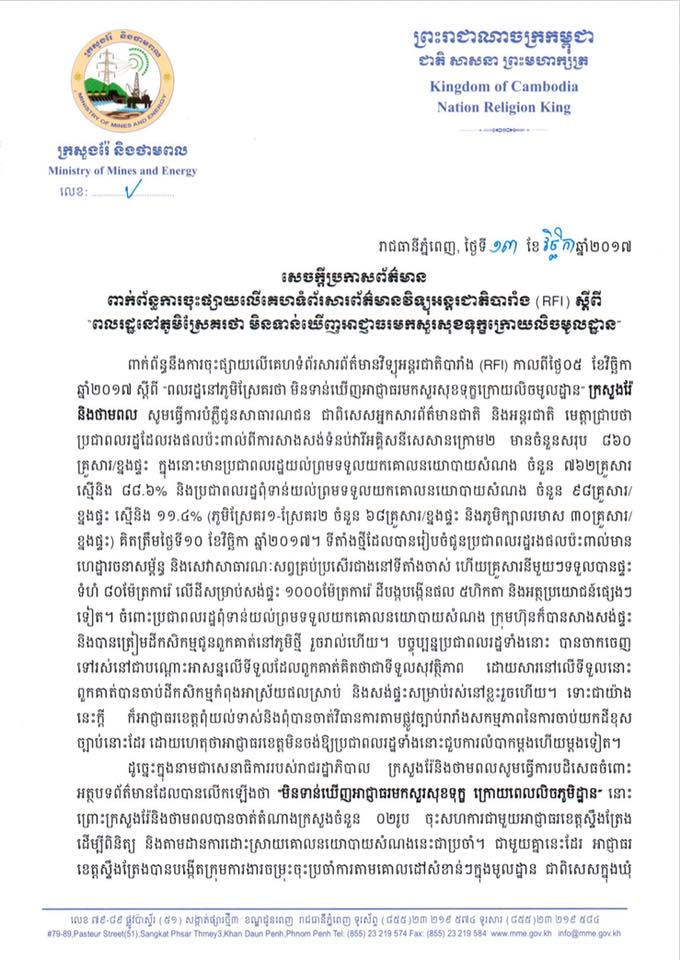 On 13 November 2017, The Ministry of Mines and Energy issued a press statement regarding the news published on the website of Radio France Internationale (RFI) titled "Residents of Srekor village said there is no any local authority visiting them after flooding their village", on 05 November 2017. ...
 Ministry of Mines and Energy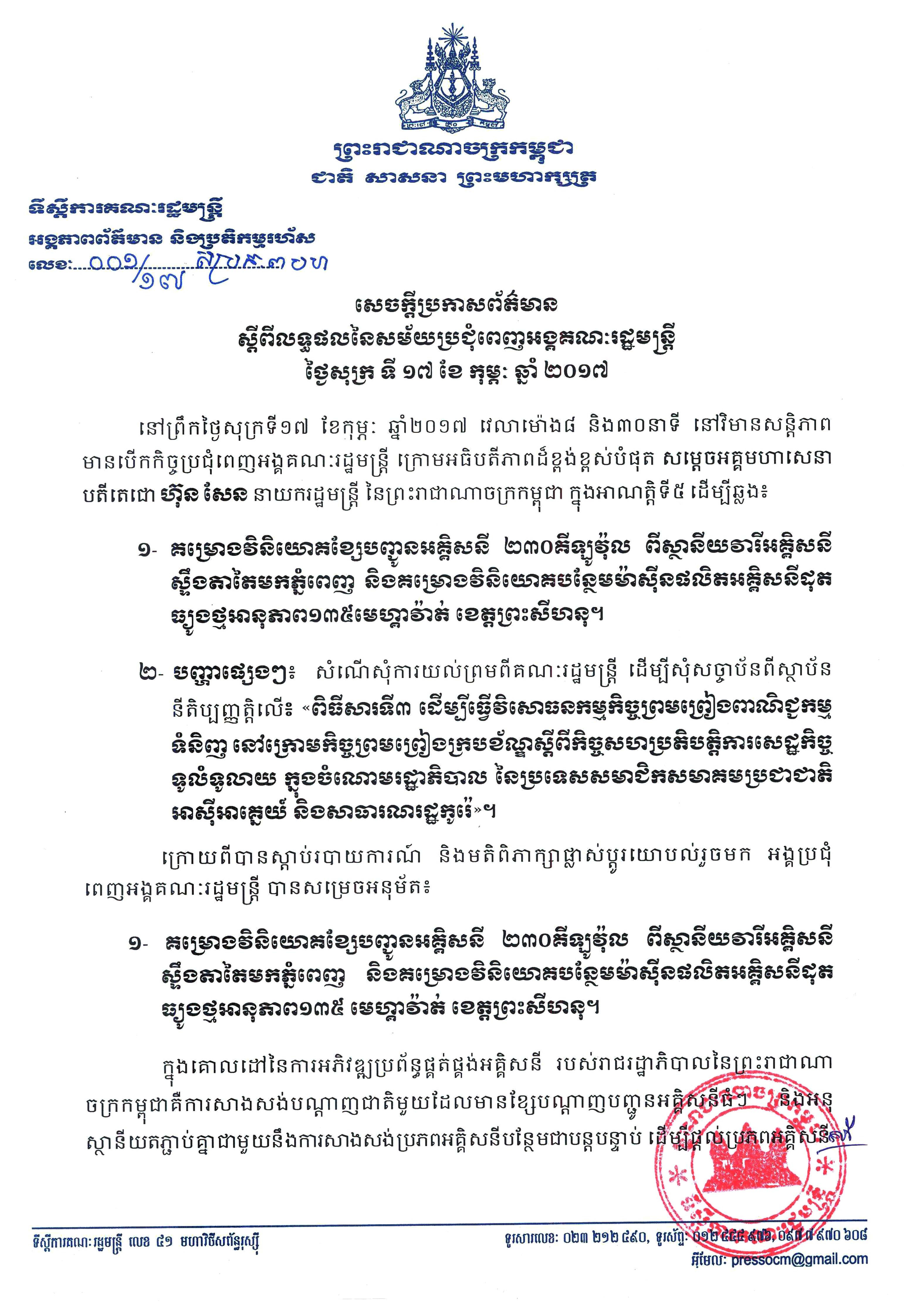 On 17 February 2017, Prime Minister of Kingdom of Cambodia, Hun Sen, has presided over a plenary session of Council of Ministers at Peace Palace. The result of the discussion including:Two projects: a 230-kilowatt transit grid development project from the Stung Tatai hydropower dam in ...
 Press and Quick Reaction Unit

Electricity of Cambodia denied the unrealistic claims in the article titled "Derailed​ dam​ angers​ EdC​ boss", which was published on 11 March 2015, by The Phnom Penh Post due to the fact that the Areng hydropower project was completely withdrawn from the feasibility study after the ...
 Electricity of Cambodia (EdC)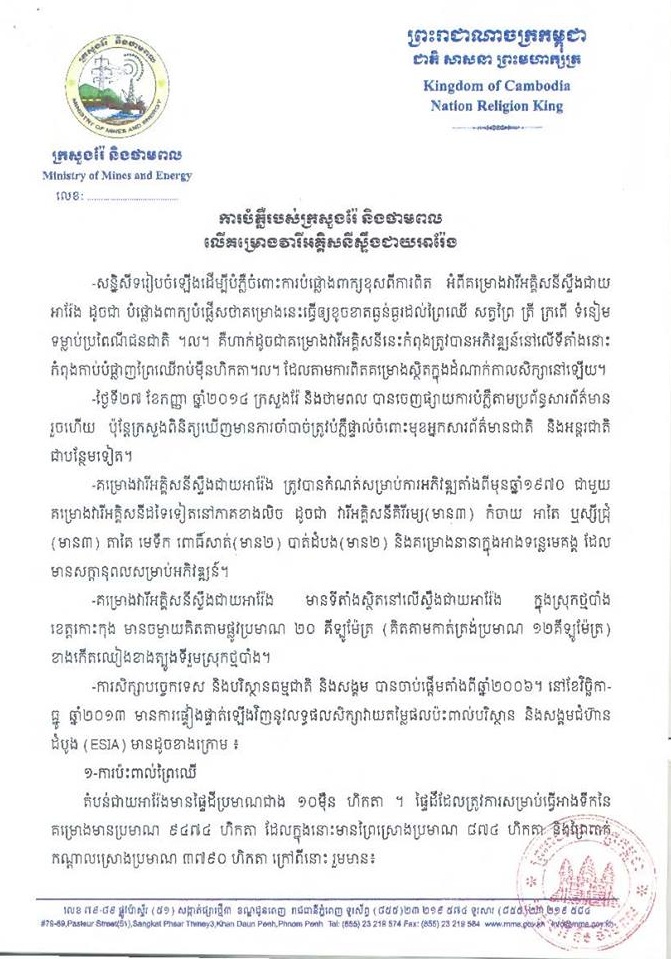 The conference is organized to clarify the exaggerated false information about Stung Cheay Areng hydropower project as well as the exaggerated information stating that the project causes serious damages to forestry resources, wildlife, fisheries, crocodiles and indigenous people customs, which is likely the hydropower project ...
 Ministry of Mines and Energy