Results of plenary session of Council of Ministers on Friday, 17 February 2017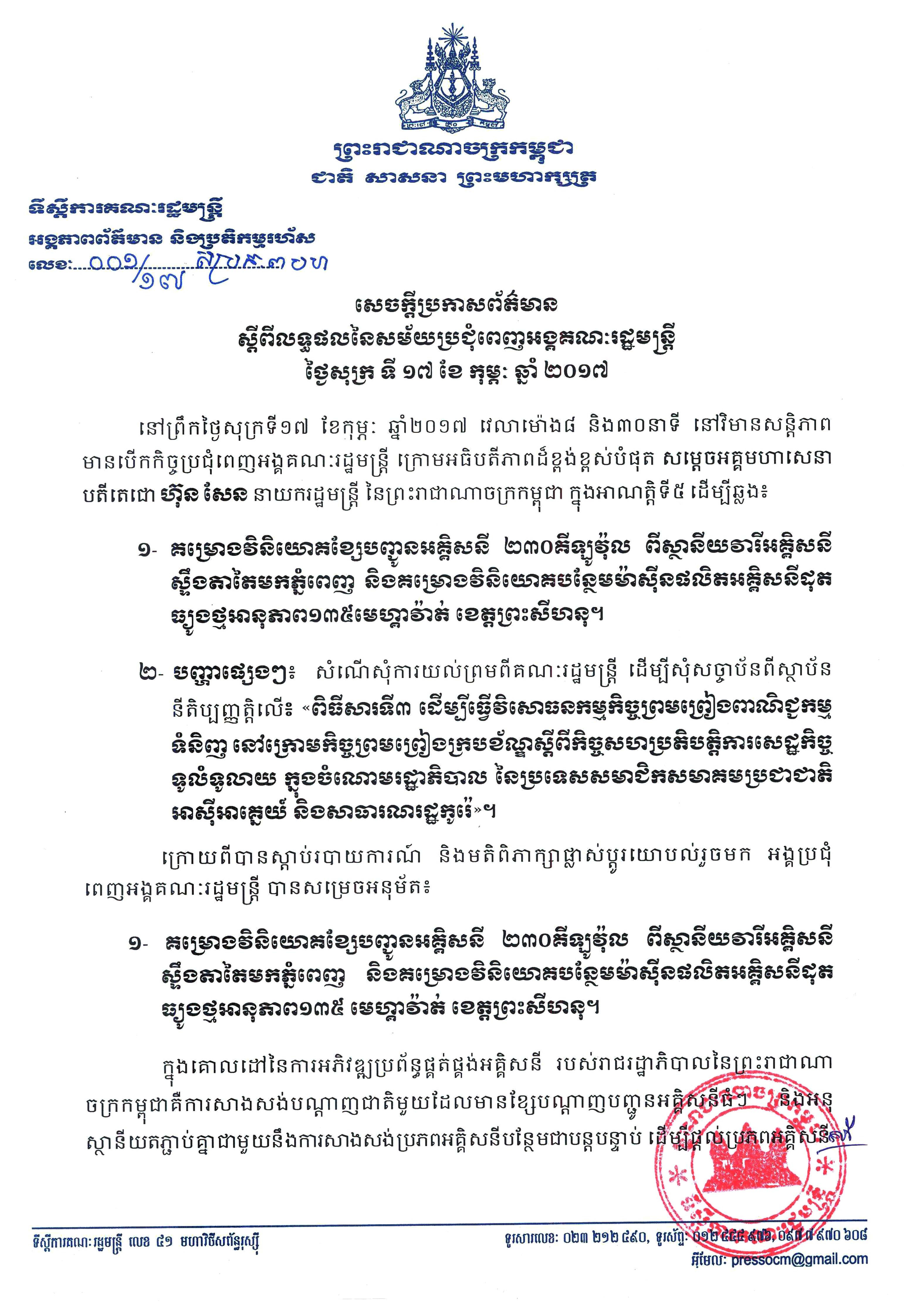 On 17 February 2017, Prime Minister of Kingdom of Cambodia, Hun Sen, has presided over a plenary session of Council of Ministers at Peace Palace. The result of the discussion including:
Two projects: a 230-kilowatt transit grid development project from the Stung Tatai hydropower
dam in Koh Kong province, and a 135-Megawatt coal-fired electricity plant in Preah Sihanouk province.
Other issues related to amendment on Goods Trade Agreement under the framework on Comprehensive Economic Cooperation Agreement between states of ASEAN community and Republic of Korea.
 Press and Quick Reaction Unit