Urban administration and development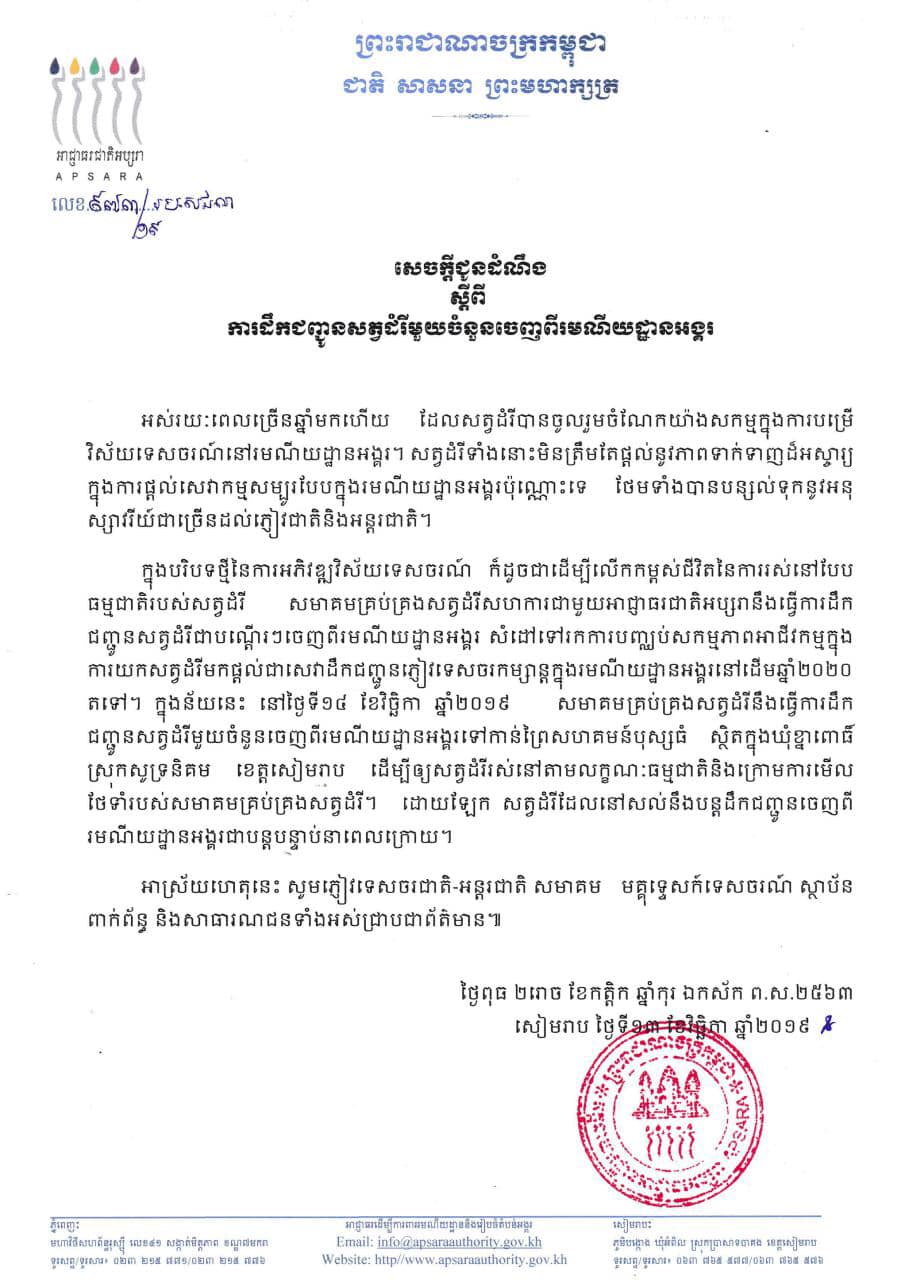 Apsara authority has announced on 13 November 2019 over the move of elephants from Cambodia's Angkor temple complex and it will end elephant rides business. Elephant management association will take charge of moving the elephants to a new home –a community forest (BosThom), located in ...
 Apsara Authority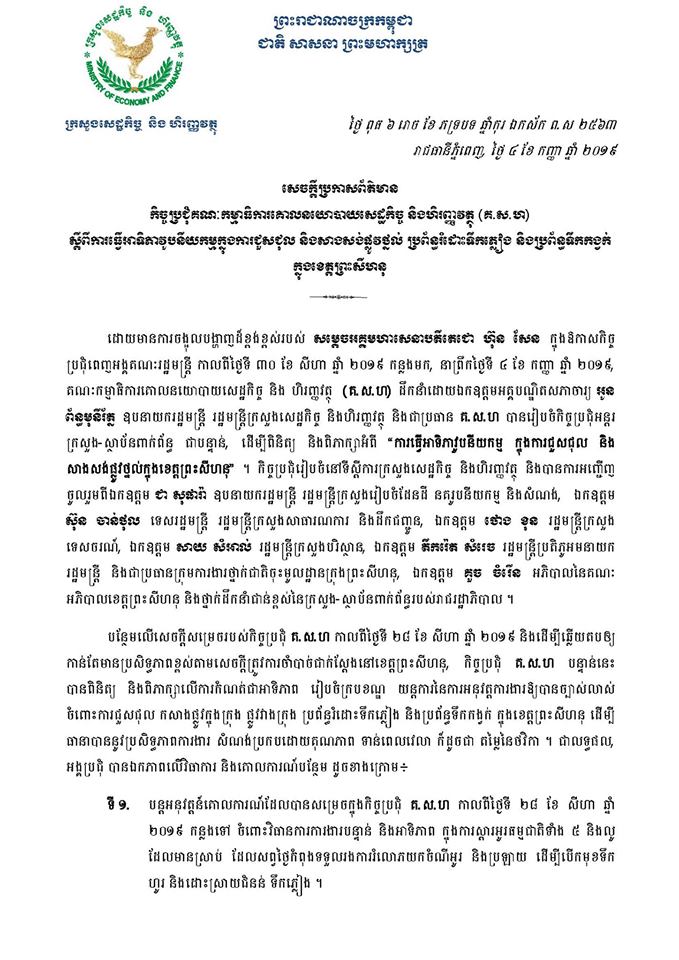 On​ 04​ September​ 2019,​ the​ Ministry​ of​ Economy​ and​ Finance​ issued​ a​ press​ release​ on​ the​ outcome​ of​ the​ meeting​ between​ Economic​ and​ Financial​ Policy​ Committee​ (EFPC)​ and​ relevant​ ministries.​ The​ meeting​ outcomes​ are​ to​ (1)​ implement​ the​ work plan​ of​ restoring​ canal​ and​ existing​ ...
 Ministry of Economy and Finance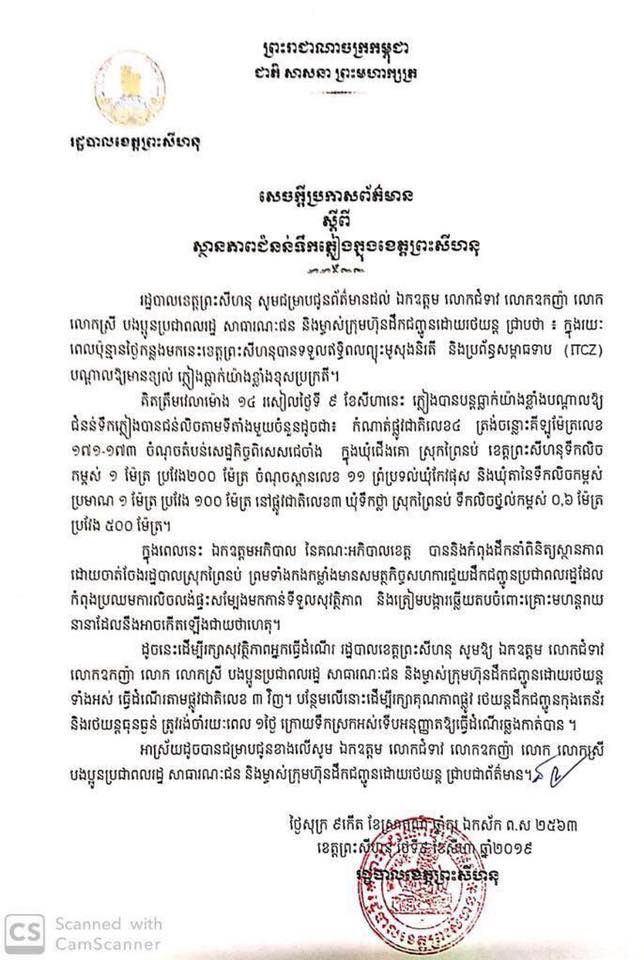 On 09 August 2019, the Sihanoukville provincial government issued a press release informing the public of the flood situation in Sihanoukville, which has been affected by the southwest monsoon and low pressure systems (ITCZ) causing unusually heavy rainfall. At 2 pm on 09 August, the floodwater ...
 Preah Sihanouk Provincial Administration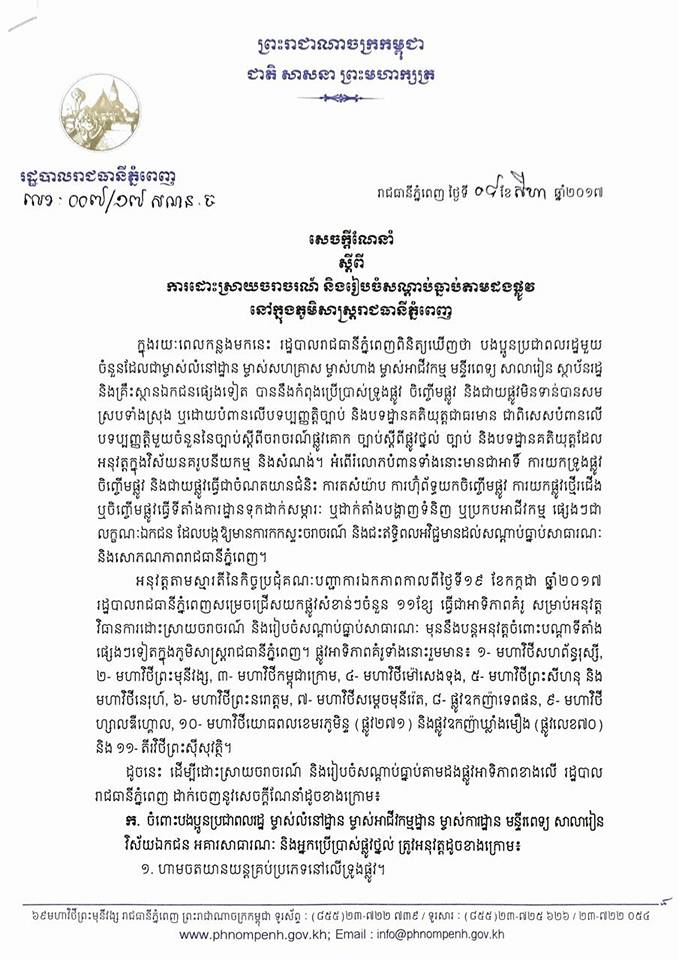 On 08 August 2017, the Phnom Penh Capital Hall issued a guideline for managing public order on the streets as a key factor to deal with traffic issues, promote national honors, and reduce street anarchism. The Capital Hall decided to select 11 main roads as a model priority ...
 Phnom Penh Capital Hall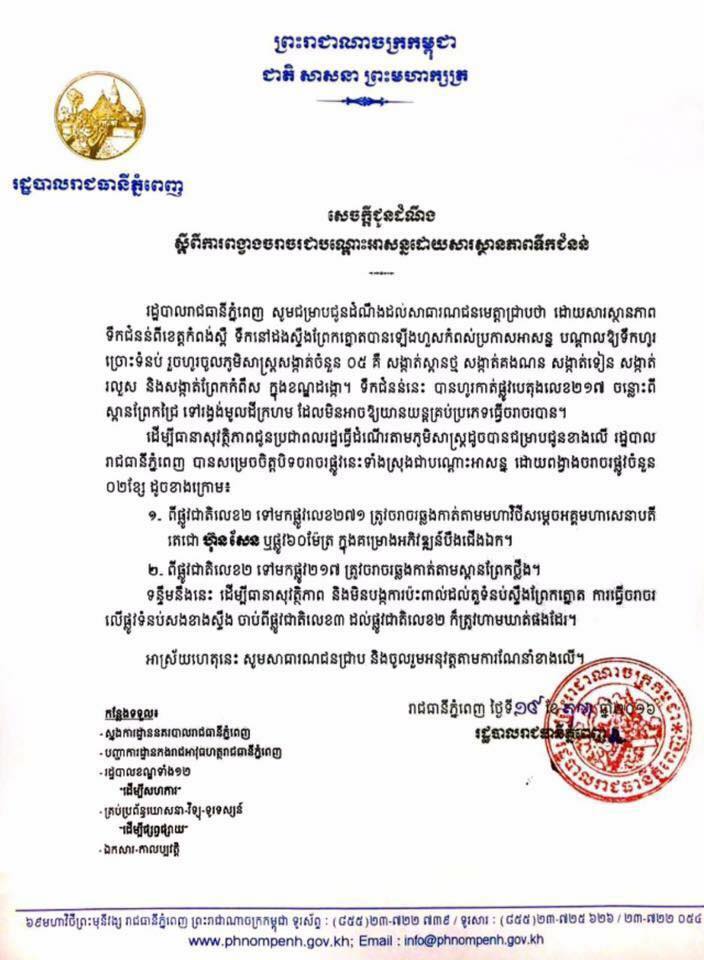 On 19 October 2016, Phnom Penh City Hall has released an announcement to the public to ensure the security of travelling due to the flooding from Kampong Speu province, while the water level in Prek Thnout stream is reaching over the warning level, causing flood ...
 Phnom Penh Capital Hall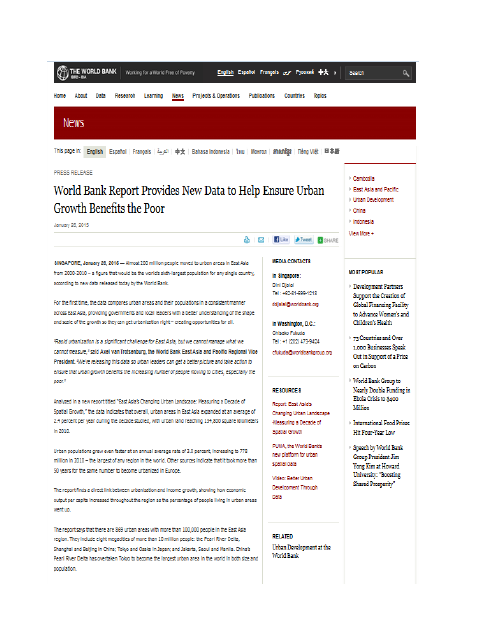 Almost 200 million people moved to urban areas in East Asia from 2000-2010. Axel van Trotsenburg, the World Bank East Asia and Pacific Regional Vice President, emphasized that such rapid urbanization is a significant challenge for this region, so the new data released by World ...
 The World Bank