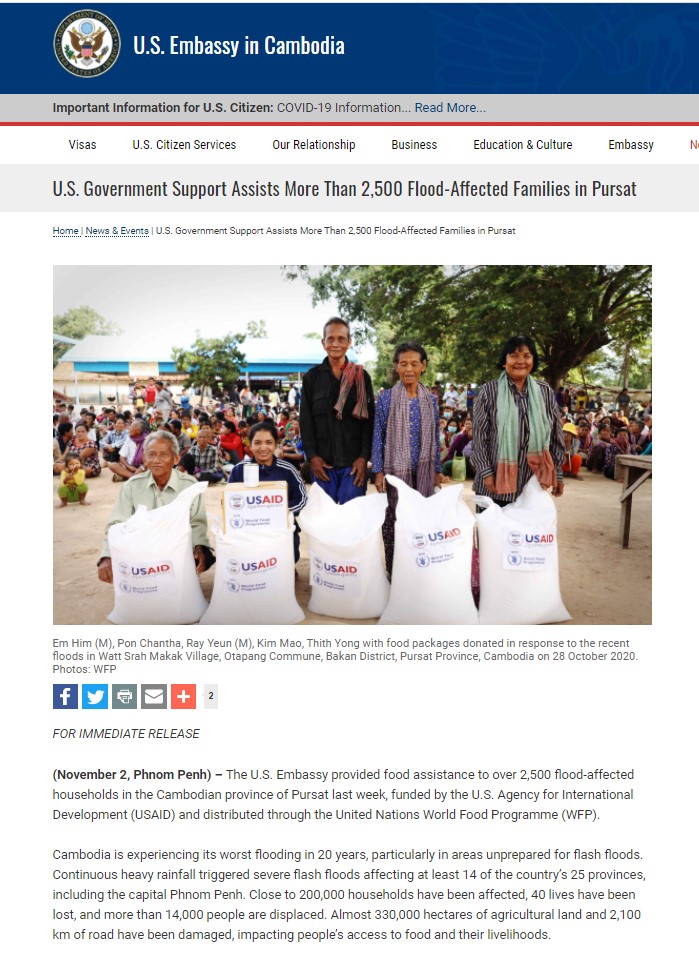 Cambodia recently suffer the worse flood in the history, people suffer dramatically over 200 thousand household suffer from the flood therefore. On 02 November 2020, the U.S. government through U.S. Agency for International Development (USAID) and distributed through the United Nations World Food Programme (WFP) ...
 U.S. Embassy in Cambodia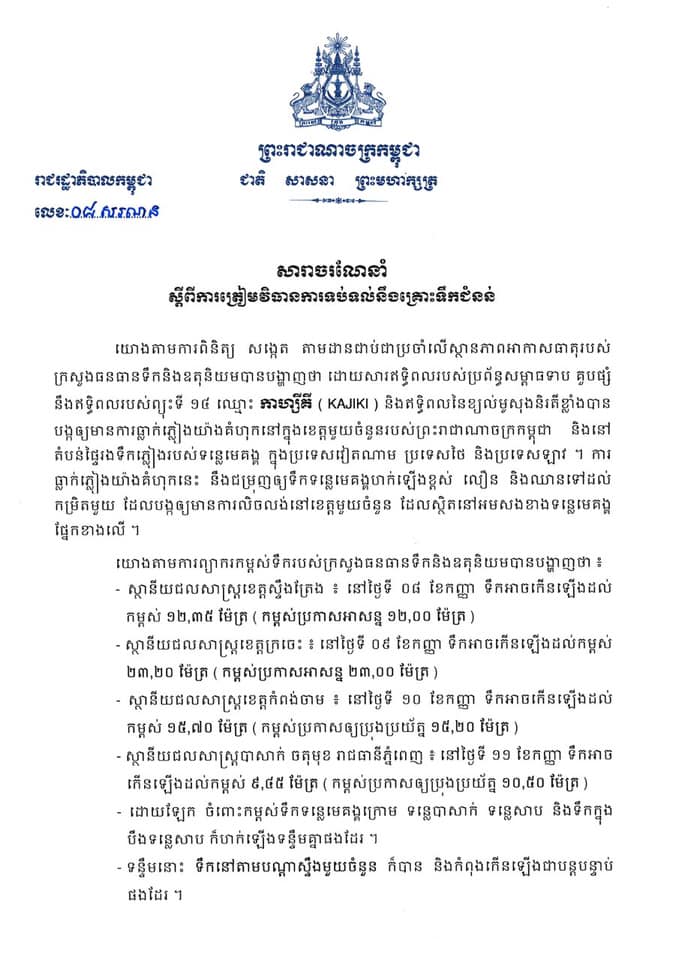 On 04 September 2019, the Royal Government of Cambodia issued a Circular to advise the relevant ministries, institutions and local authorities to take necessary measures to prepare for the upcoming flood, which caused by Kajiki storm, to minimize the hardships and damage to the citizen's ...
 Royal Government of Cambodia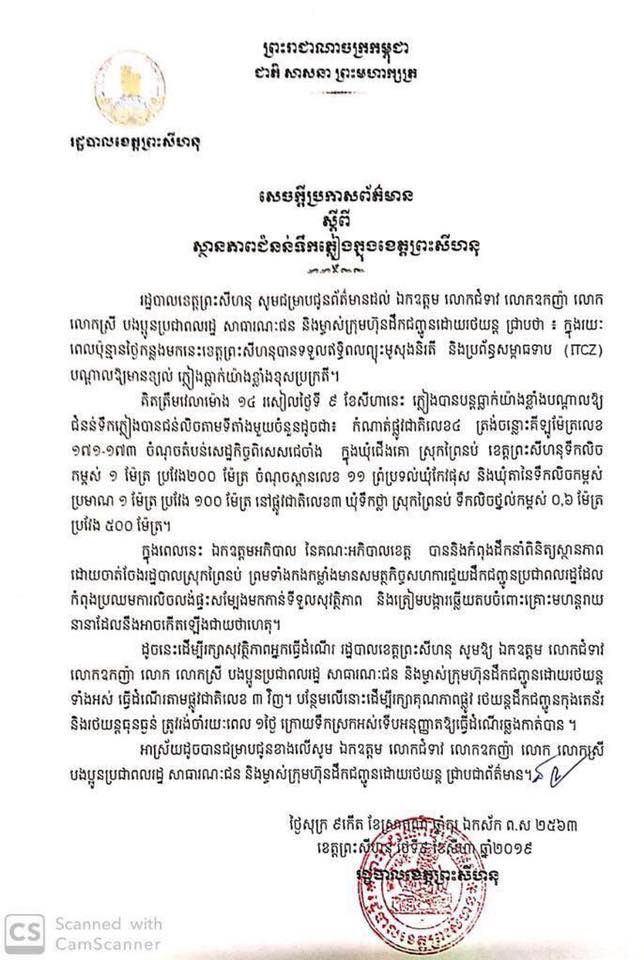 On 09 August 2019, the Sihanoukville provincial government issued a press release informing the public of the flood situation in Sihanoukville, which has been affected by the southwest monsoon and low pressure systems (ITCZ) causing unusually heavy rainfall. At 2 pm on 09 August, the floodwater ...
 Preah Sihanouk Provincial Administration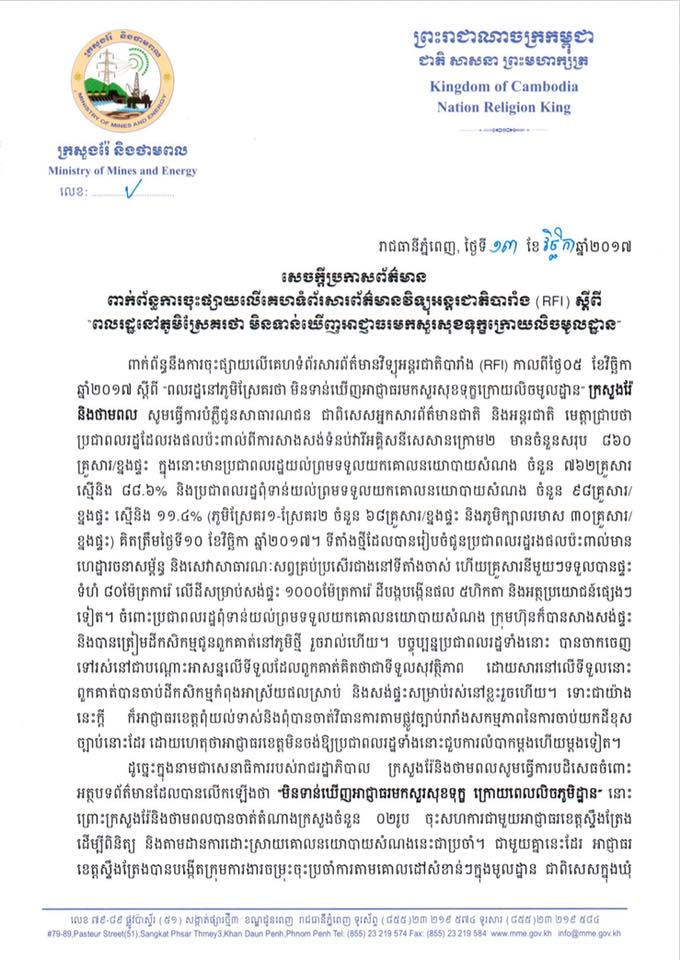 On 13 November 2017, The Ministry of Mines and Energy issued a press statement regarding the news published on the website of Radio France Internationale (RFI) titled "Residents of Srekor village said there is no any local authority visiting them after flooding their village", on 05 November 2017. ...
 Ministry of Mines and Energy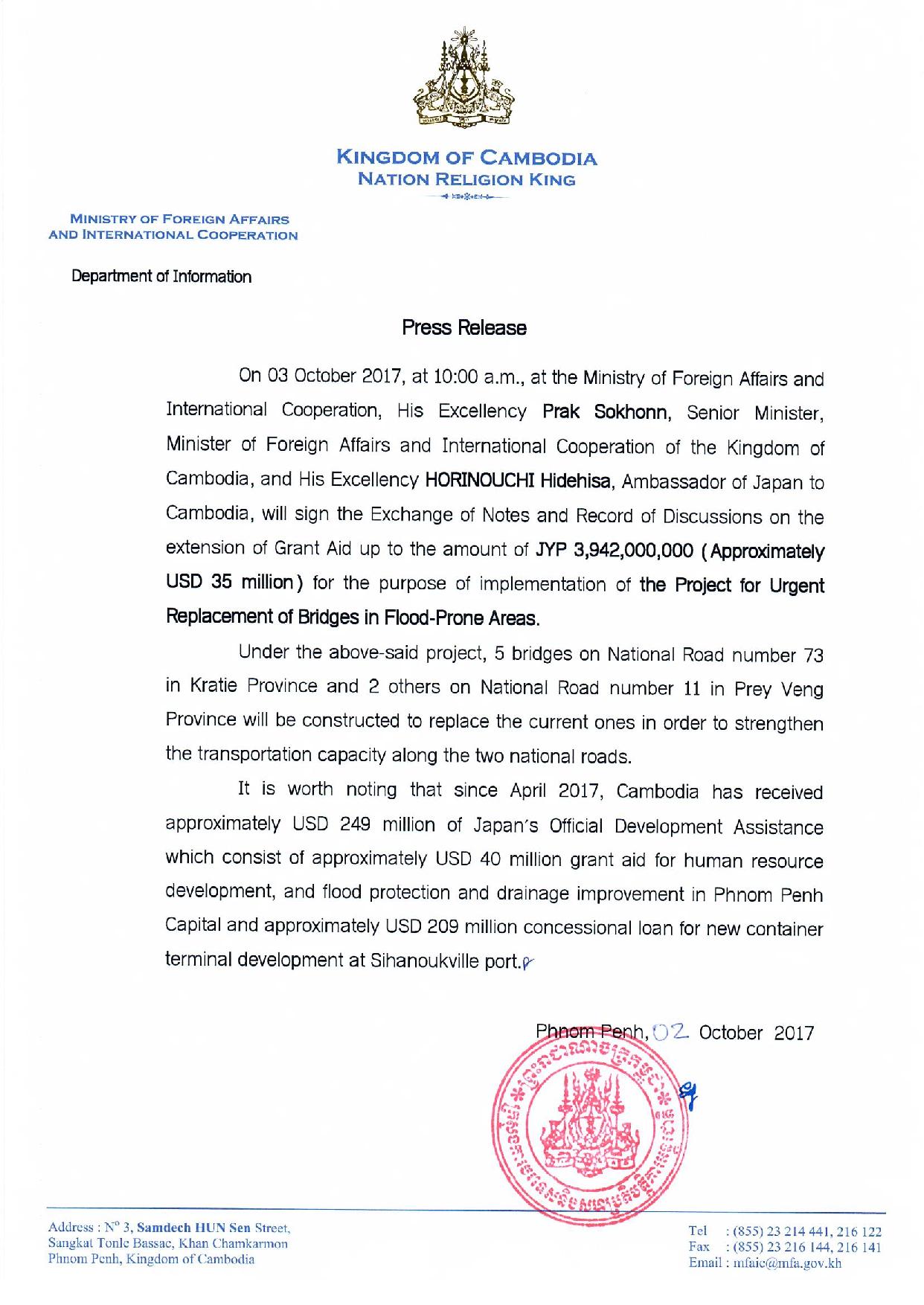 On​ 03​ October​ 2017,​ at​ the​ Ministry​ of​ Foreign​ Affairs​ and​ International​ Cooperation,​ His​ Excellency​ Prak​ Sokhonn,​ Senior​ Minister,​ Minister​ of​ Foreign​ Affairs​ and​ International​ Cooperation​ of​ the​ Kingdom​ of​ Cambodia,​ and​ His​ Excellency​ HORINOUCHI​ Hidehisa,​ Ambassador​ of​ Japan​ to​ Cambodia,​ will​ sign​ the​ Exchange​ ...
 Ministry​ of​ Foreign​ Affairs​ and​ International​ Cooperation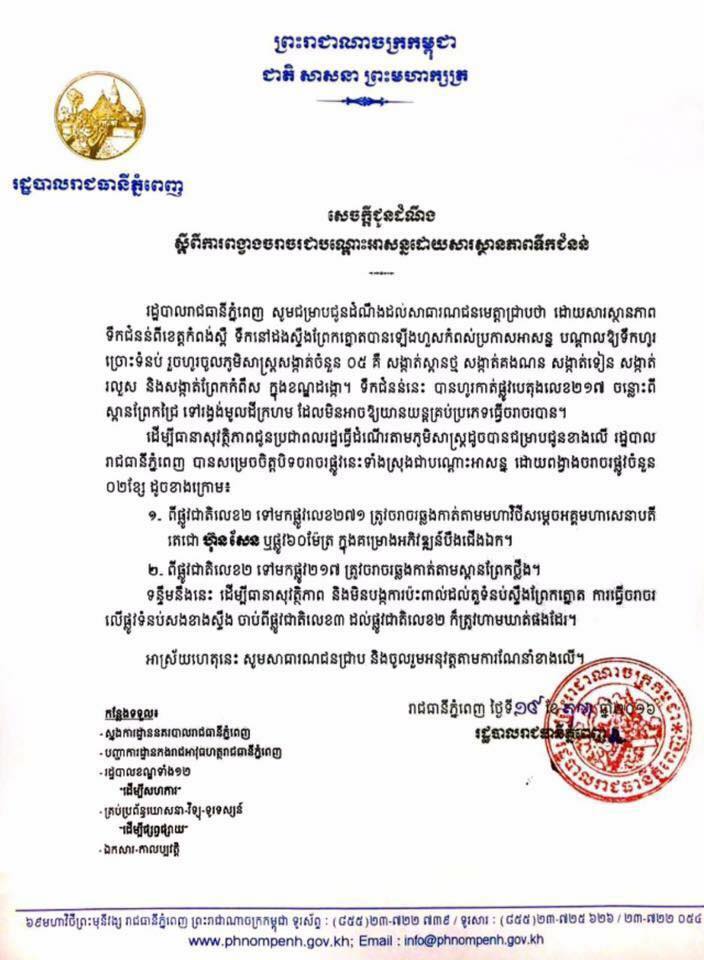 On 19 October 2016, Phnom Penh City Hall has released an announcement to the public to ensure the security of travelling due to the flooding from Kampong Speu province, while the water level in Prek Thnout stream is reaching over the warning level, causing flood ...
 Phnom Penh Capital Hall