Transport infrastructure and facilities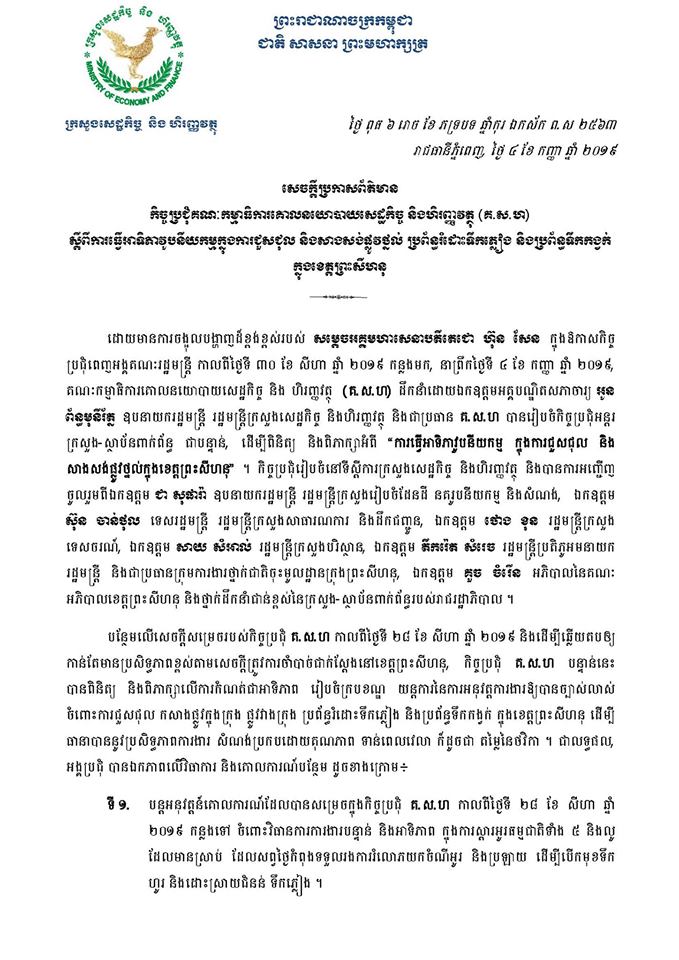 On​ 04​ September​ 2019,​ the​ Ministry​ of​ Economy​ and​ Finance​ issued​ a​ press​ release​ on​ the​ outcome​ of​ the​ meeting​ between​ Economic​ and​ Financial​ Policy​ Committee​ (EFPC)​ and​ relevant​ ministries.​ The​ meeting​ outcomes​ are​ to​ (1)​ implement​ the​ work plan​ of​ restoring​ canal​ and​ existing​ ...
 Ministry of Economy and Finance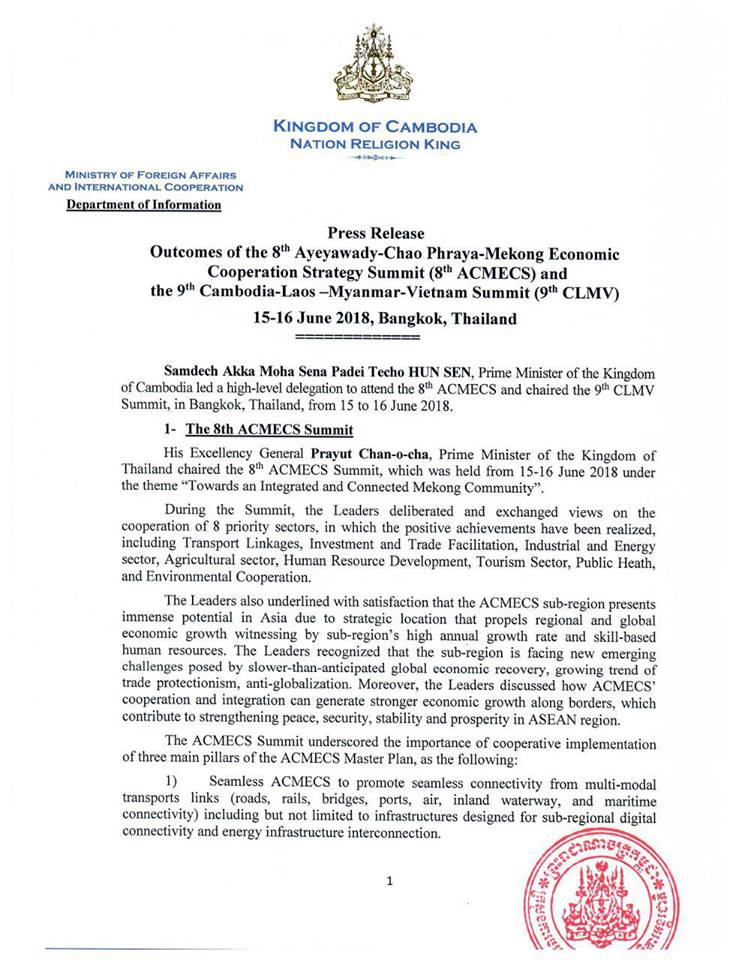 On 15-16 June 2018, Prime Minister Hun Sen led a high-level delegation to attend the 8th ACMECS and the 9th CLMV Summit, in Bangkok, Thailand. The ACMECS Summit underscored the importance of cooperative implementation of three main pillars of the ACMECS Master Plan, together with Joint Statement ...
 Ministry of Foreign Affairs and International Cooperation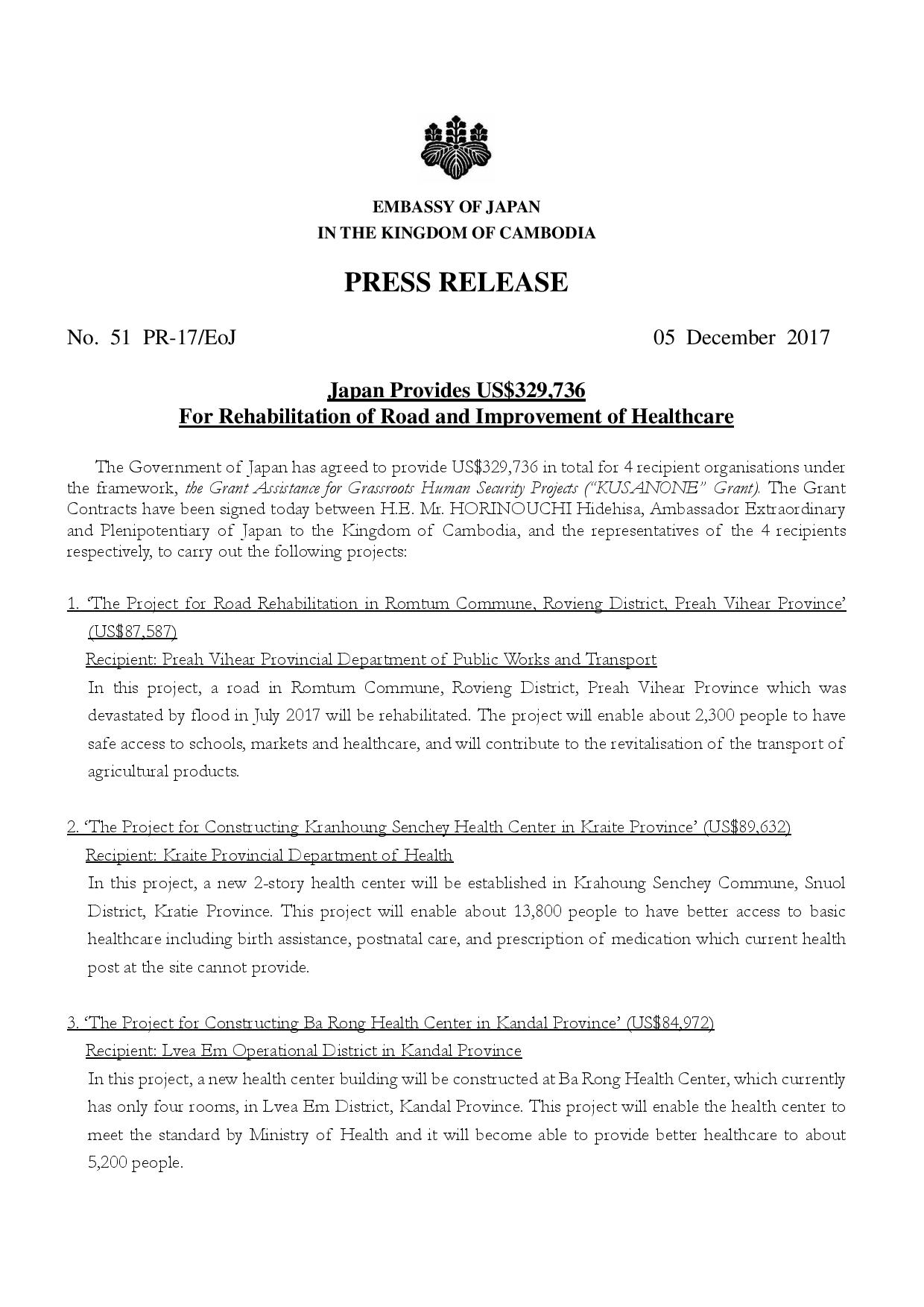 On 05 December 2017, the Japanese Government provides the Grants for KUSANONE Projects, US$ 329,736 in total, to rehabilitate a road in Preah Vihear Province, construct health centers in Kratie and Kandal Provinces, and install medical equipment at Angkor Hospital for Children in Siem Reap ...
 Embassy of Japan in Cambodia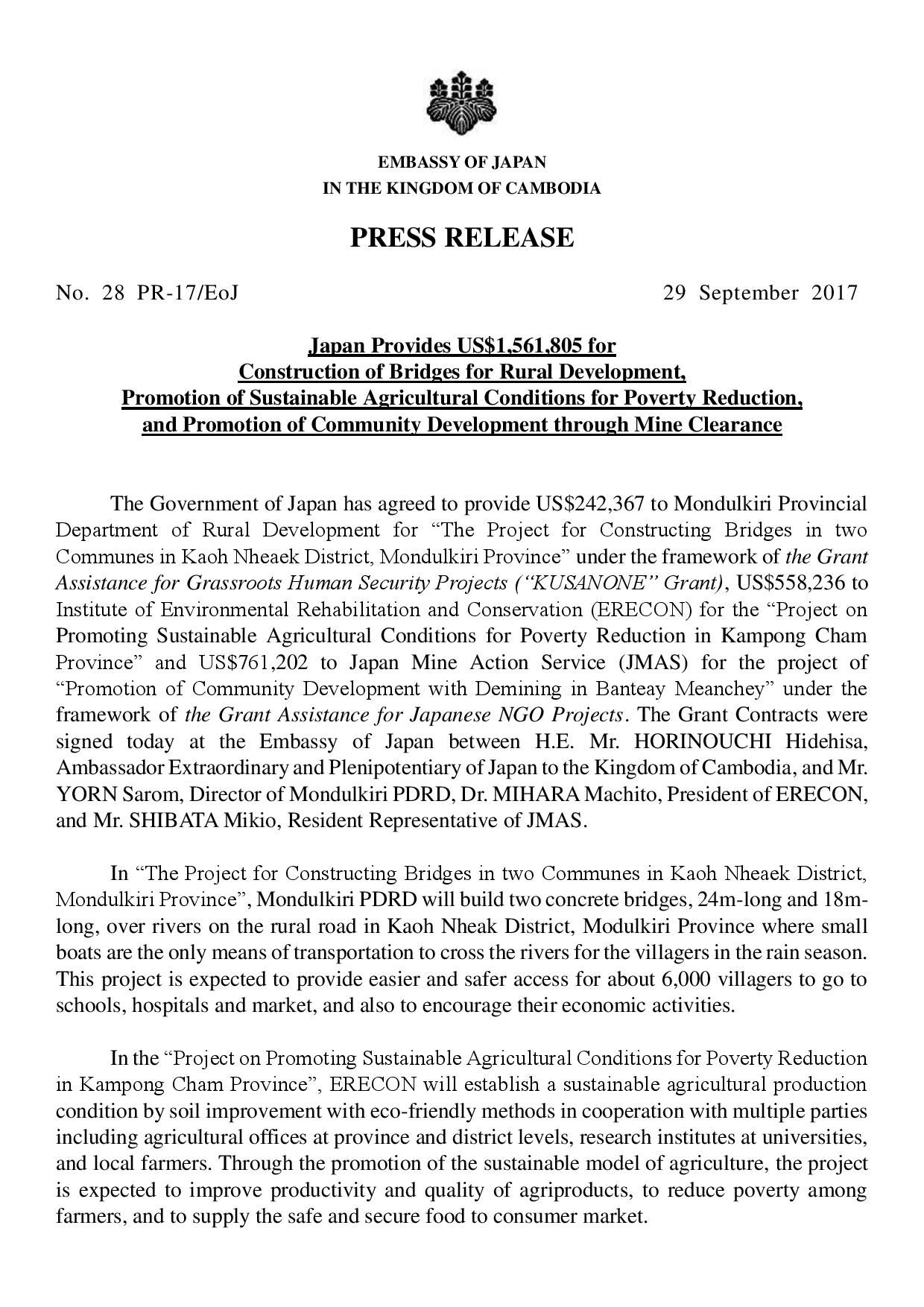 The Government of Japan has agreed to provide US$242,367 to Mondulkiri Provincial Department of Rural Development for "The Project for Constructing Bridges in two Communes in Kaoh Nheaek District, Mondulkiri Province" under the framework of the Grant Assistance for Grassroots Human Security Projects ("KUSANONE" Grant), ...
 Embassy of Japan in the Kingdom of Cambodia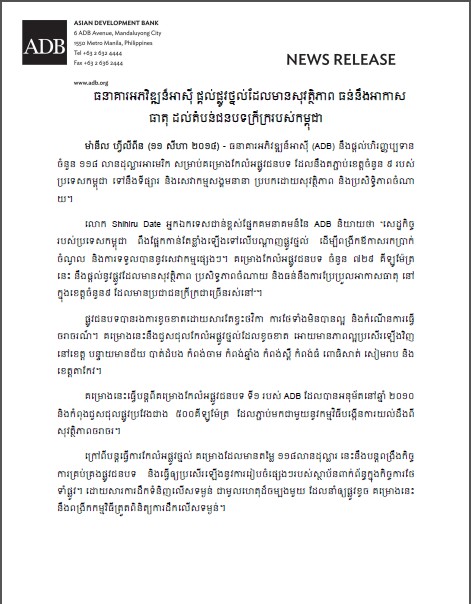 The Asian Development Bank (ADB) will provide nine poor rural provinces in Cambodia with year-round access to markets and social services through a $118 million project to provide a safer, cost-effective rural road network. ...
 Asian Development Bank (ADB)