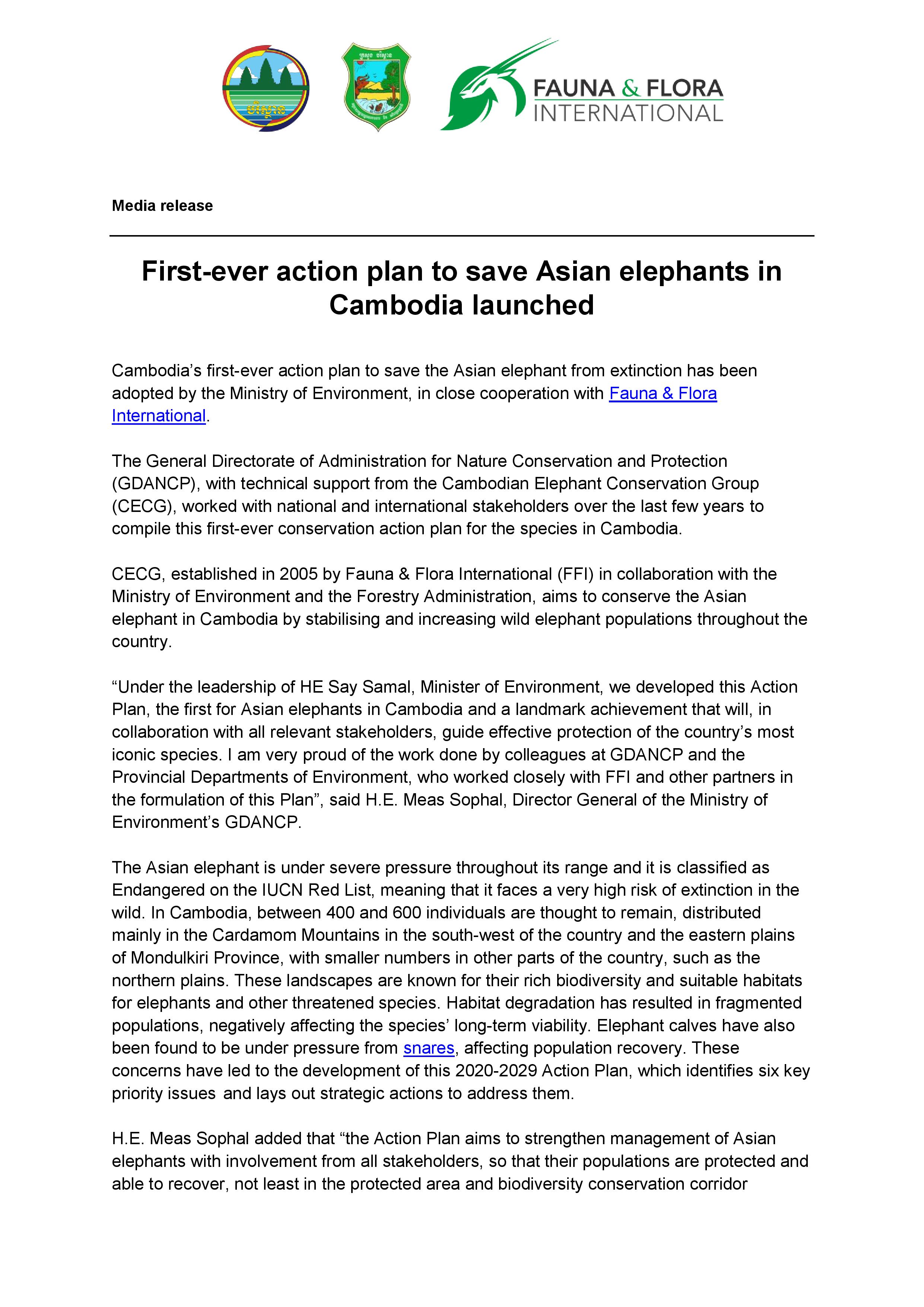 On 12 May 2020, the Ministry of Environment and Fauna & Flora International announced a joint press release highlighting a landmark conservation achievement for Cambodia: the launch of the National Elephant Action Plan. This adoption will now guide the conservation of this charismatic species in ...
 Fauna & Flora International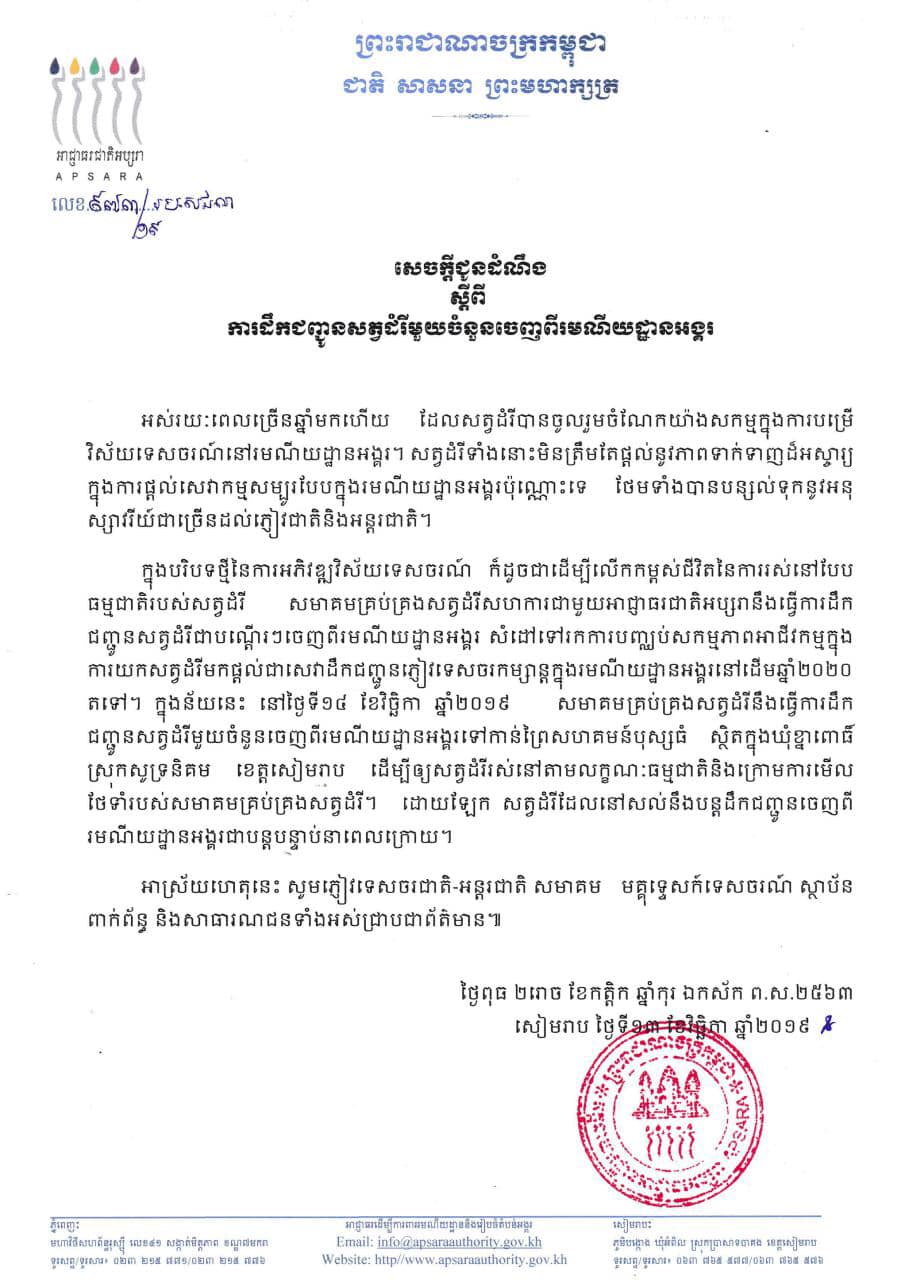 Apsara authority has announced on 13 November 2019 over the move of elephants from Cambodia's Angkor temple complex and it will end elephant rides business. Elephant management association will take charge of moving the elephants to a new home –a community forest (BosThom), located in ...
 Apsara Authority