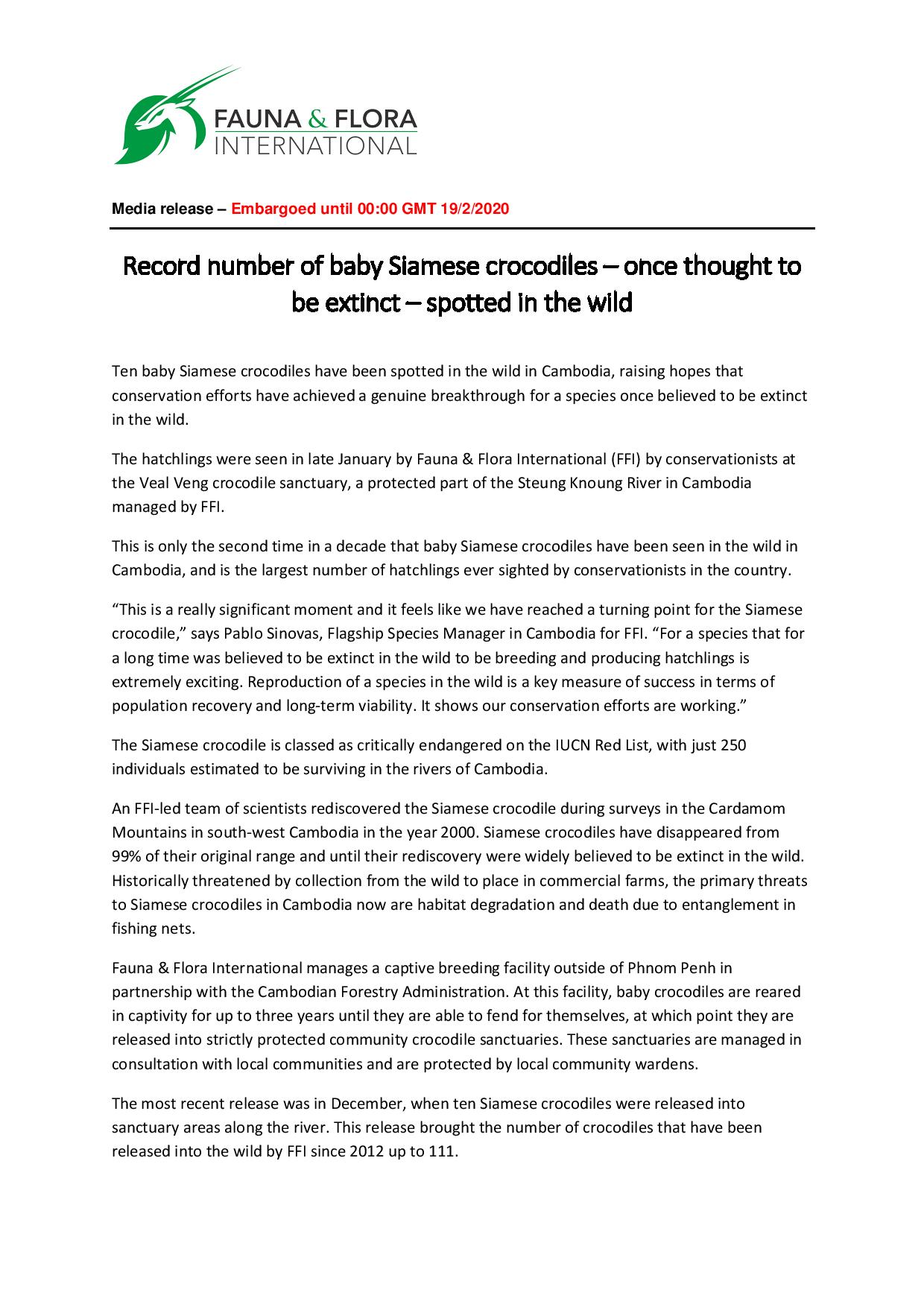 On 19 February 2020, the Fauna & Flora International announced that the hatching of ten baby Siamese crocodiles were spotted by conservationists in late January at the sanctuary, a protected part of the Stung Knong river, in Veal Veng district, Pursat province. The statement said ...
 Fauna​ &​ Flora​ International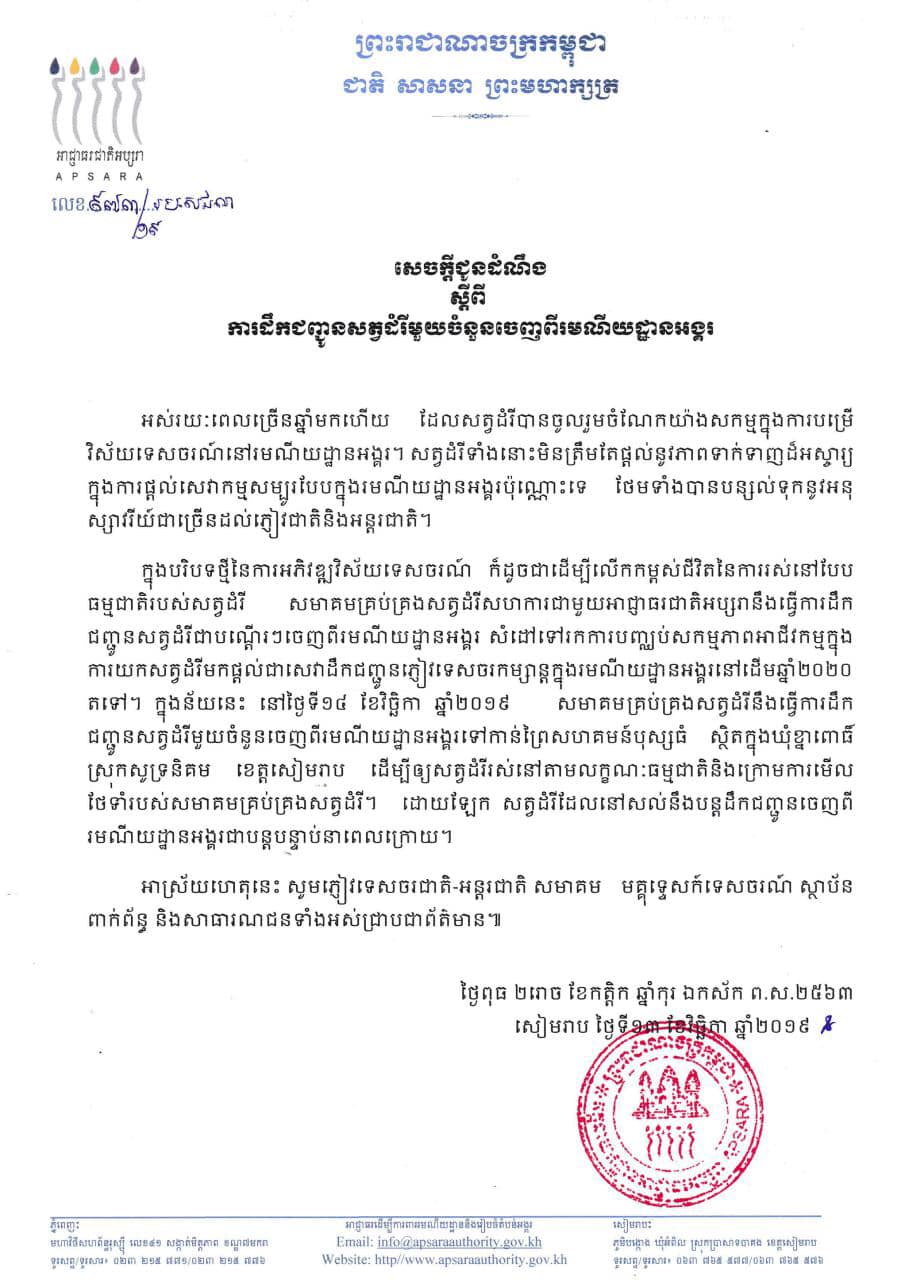 Apsara authority has announced on 13 November 2019 over the move of elephants from Cambodia's Angkor temple complex and it will end elephant rides business. Elephant management association will take charge of moving the elephants to a new home –a community forest (BosThom), located in ...
 Apsara Authority