Non-renewable energy production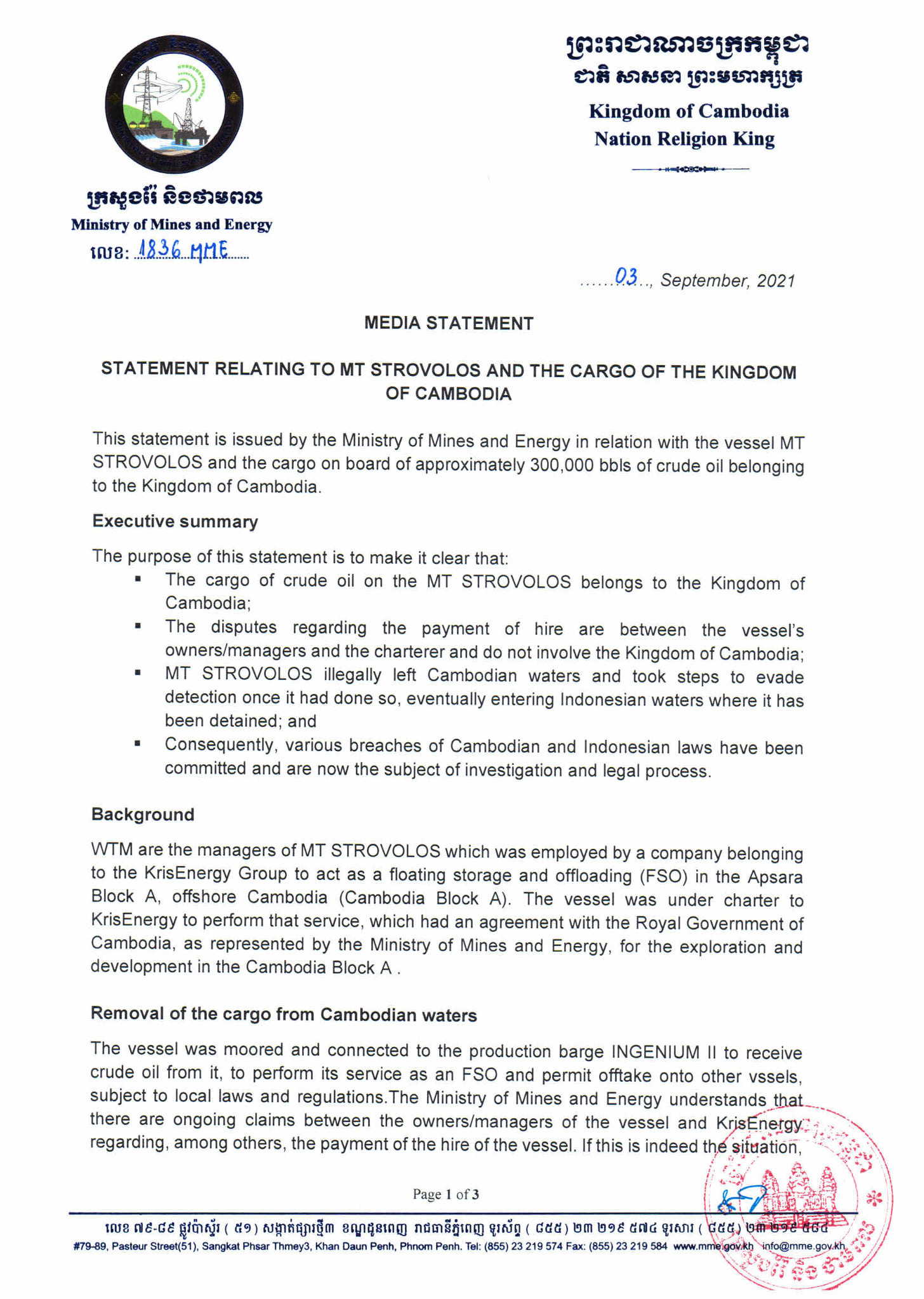 On 03 September 2021, the Ministry of Mines and Energy has posted a media statement on their official social media site relating to MT Strovolos and the cargo of the Kingdom of Cambodia. The official statement wants to clarify to the public about the background ...
 Ministry of Mines and Energy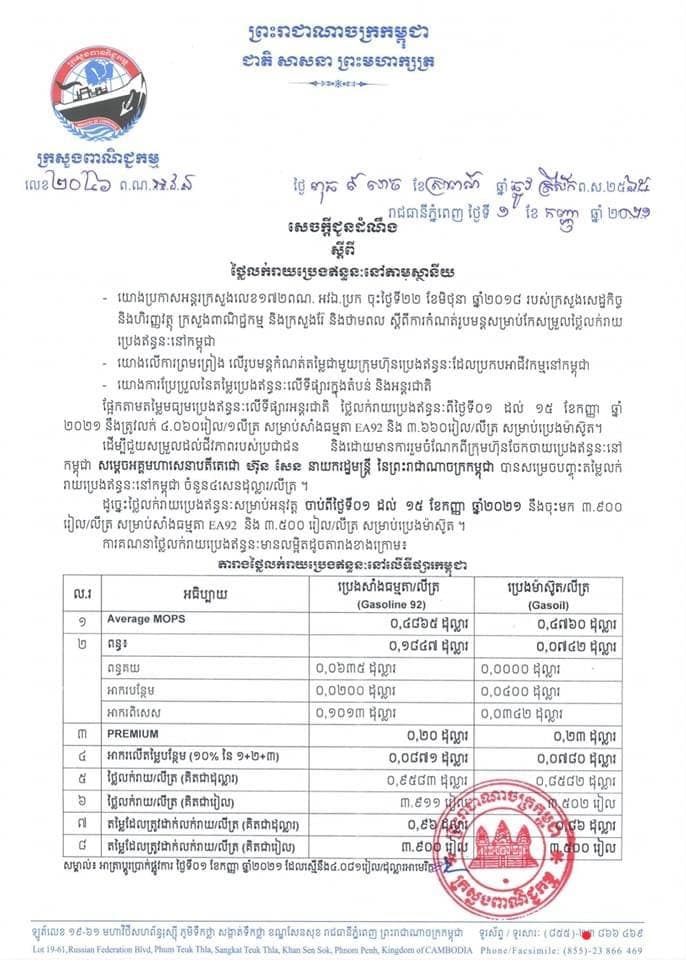 On 01 September 2021, the Ministry of Commerce issued a notification on the retail price of fuel at stations. To facilitate the livelihood of the people and with the contribution of fuel distributors in Cambodia, the Royal Government has reduced the retail price of fuel ...
 Ministry of Commerce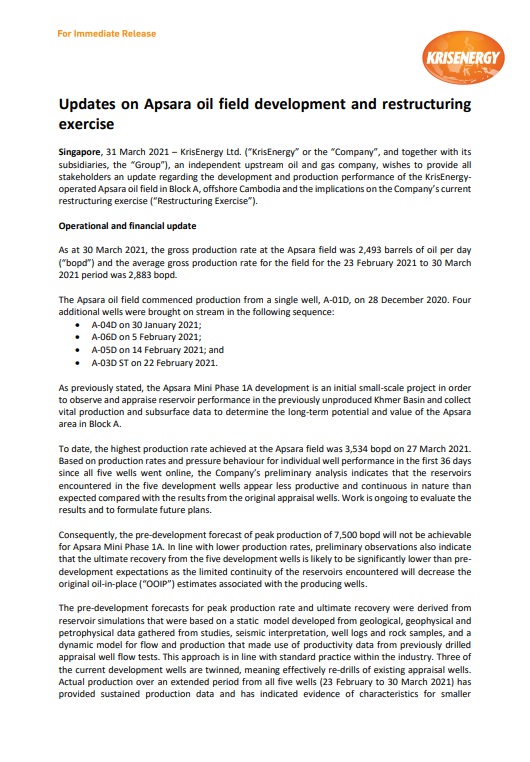 On 31 March 2021, the KrisEnergy company issued a press release on the updates on Apsara oil field development and restructuring exercise aims to provide all stakeholders regarding the development and production performance of the KrisEnergy on Apsara oil field in Block A, offshore Cambodia, ...
 KrisEnergy company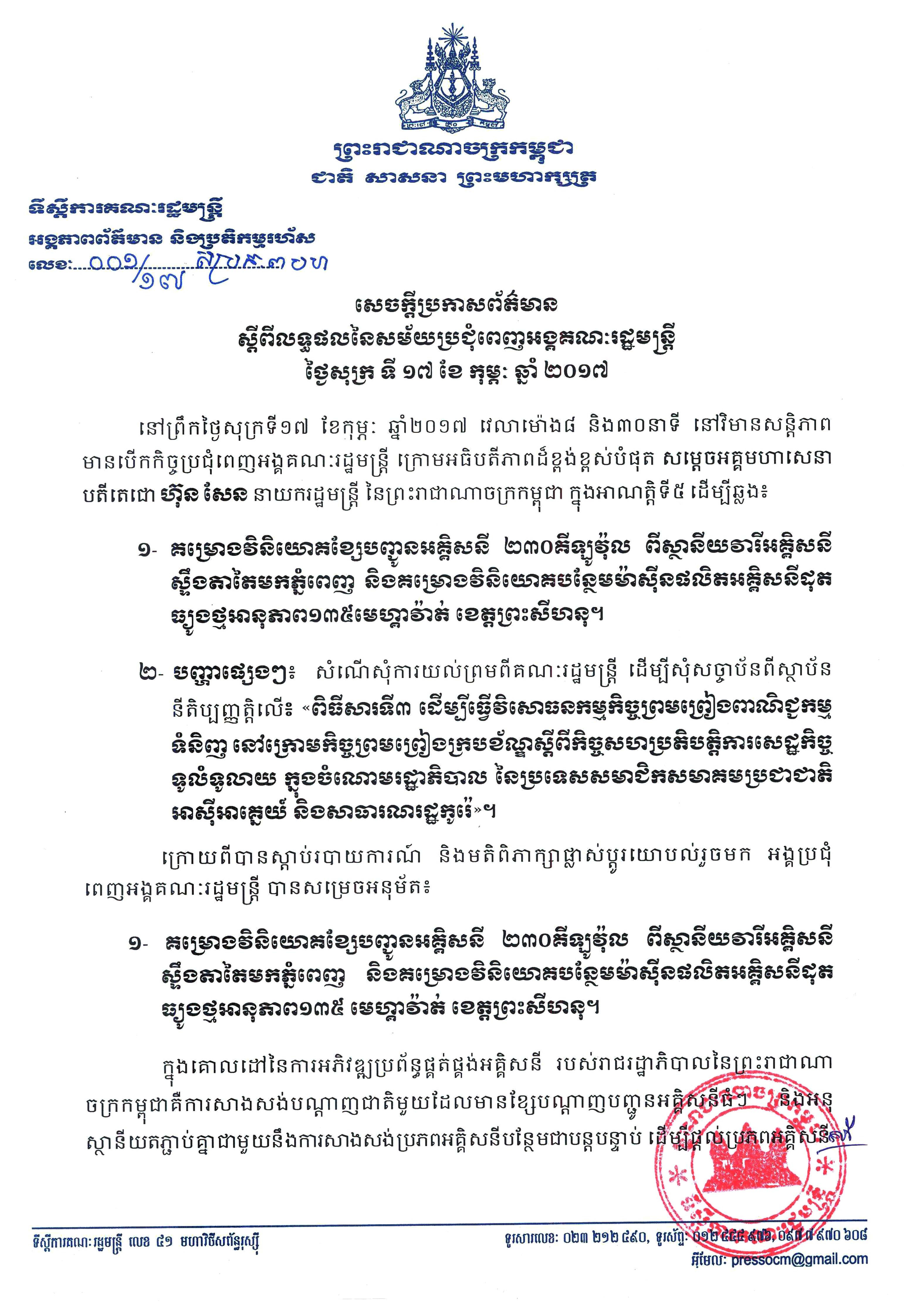 On 17 February 2017, Prime Minister of Kingdom of Cambodia, Hun Sen, has presided over a plenary session of Council of Ministers at Peace Palace. The result of the discussion including:Two projects: a 230-kilowatt transit grid development project from the Stung Tatai hydropower dam in ...
 Press and Quick Reaction Unit