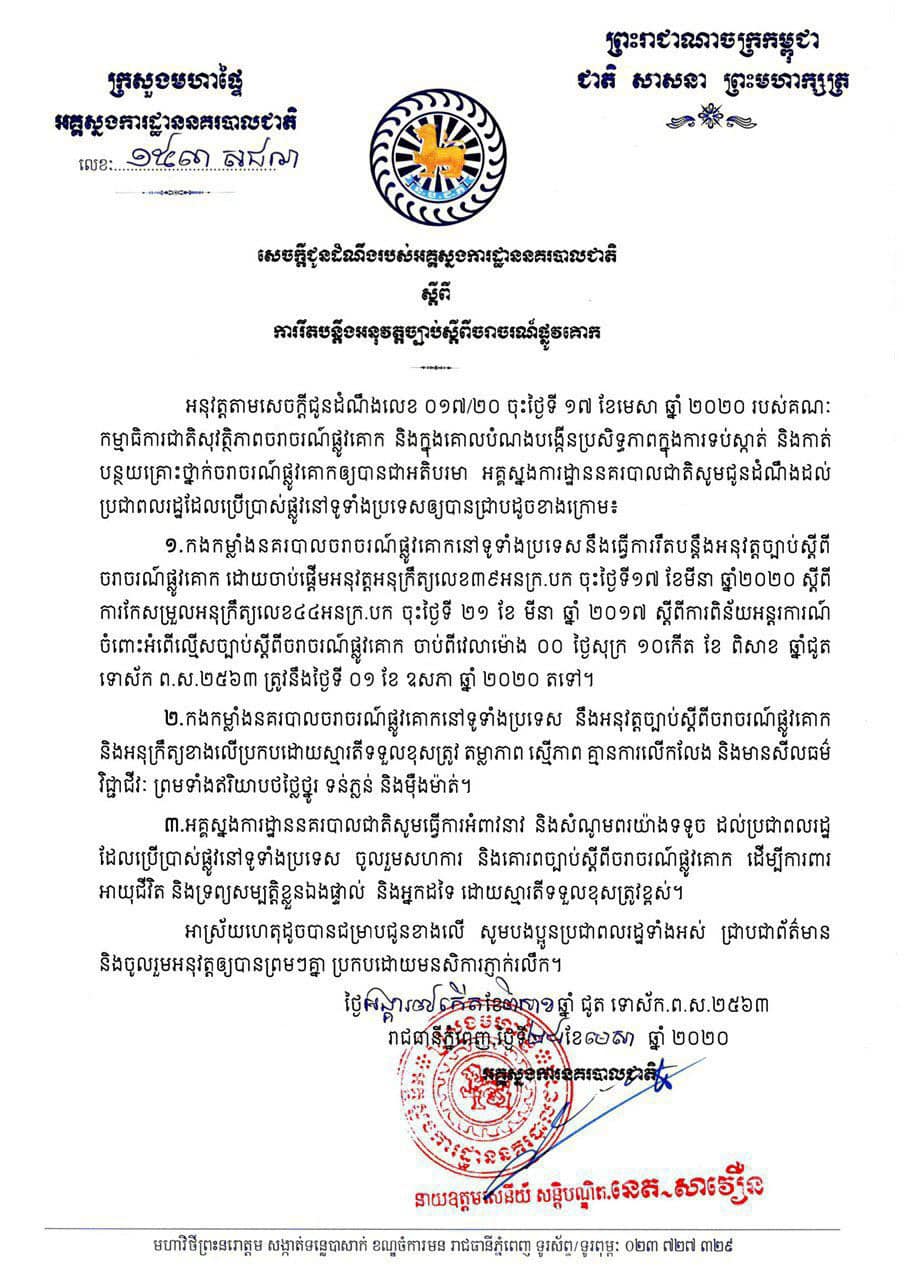 On 28 April 2020, the National Police Commission has issued a notification on the enforcement of the road traffic law, with the aim of optimizing the prevention and reduction of road traffic accidents. Land traffic law restrictions will begin nationwide from 00:00 pm on Friday ...
 National Police Commission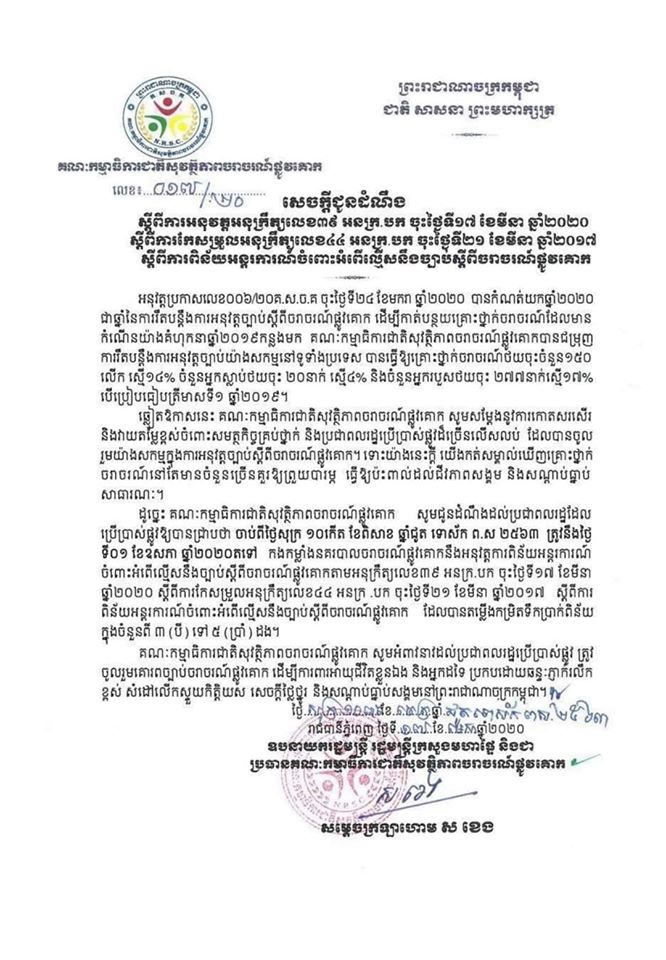 On 17 April 2020, the National Road Safety Committee issued an announcement on the implementation of Sub-Decree No. 39 ANK dated 17 March 2020 on the amendment of Sub-Decree No. 44 ANK dated 21 March 2017 on intervention penalties for violations of the road traffic ...
 National Road Safety Committee