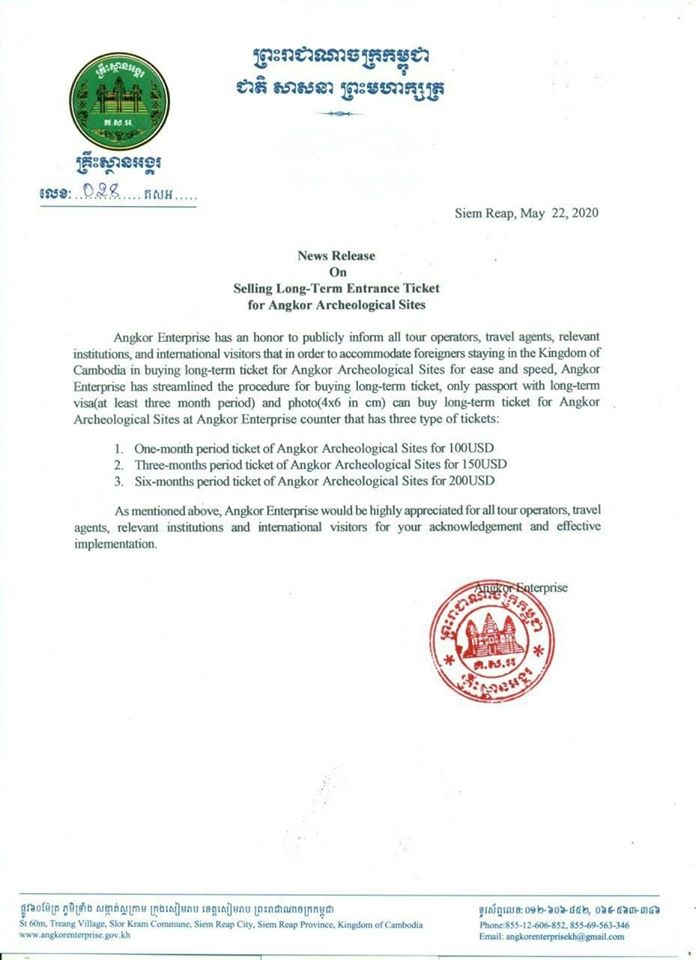 On 22 May 2020, the Angkor Enterprise issued an announcement on the selling of long-term entrance ticket for Angkor Archeological sites to all tour operators, travel agents, relevant institutions, and international visitors to get informed. This action was made to accommodate foreigners staying in the ...
 Angkor Enterprise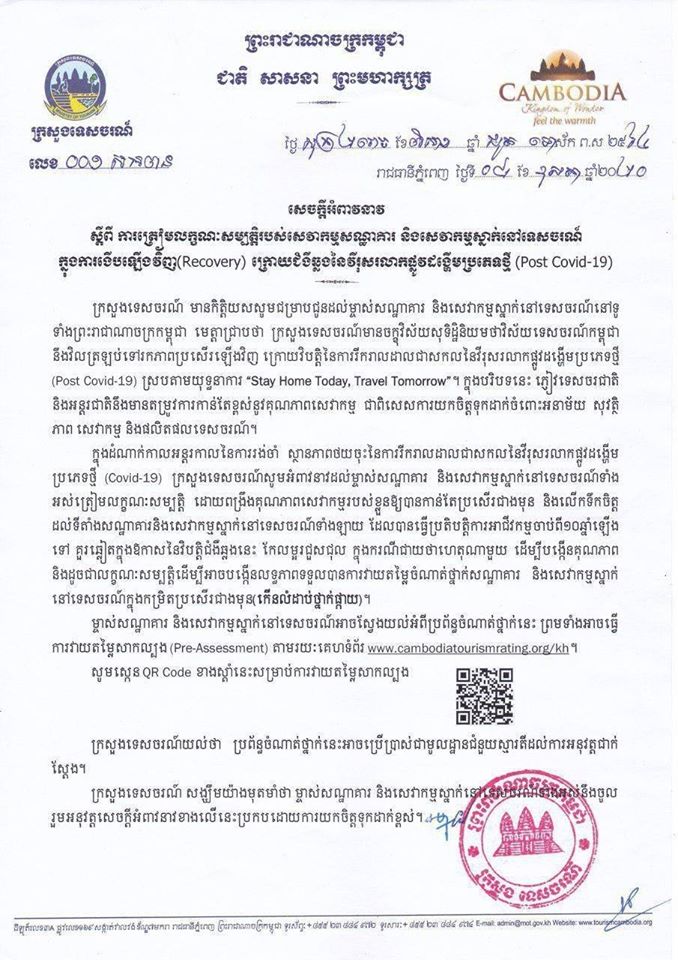 On May 08 2020, the Ministry of Tourism of Cambodia appealed to all owners of hotels and tourism accommodation services to take the chance during this COVID-19 crisis to improve the quality of their services and get ready to serve after COVID-19 ends. ...
 Ministry of Tourism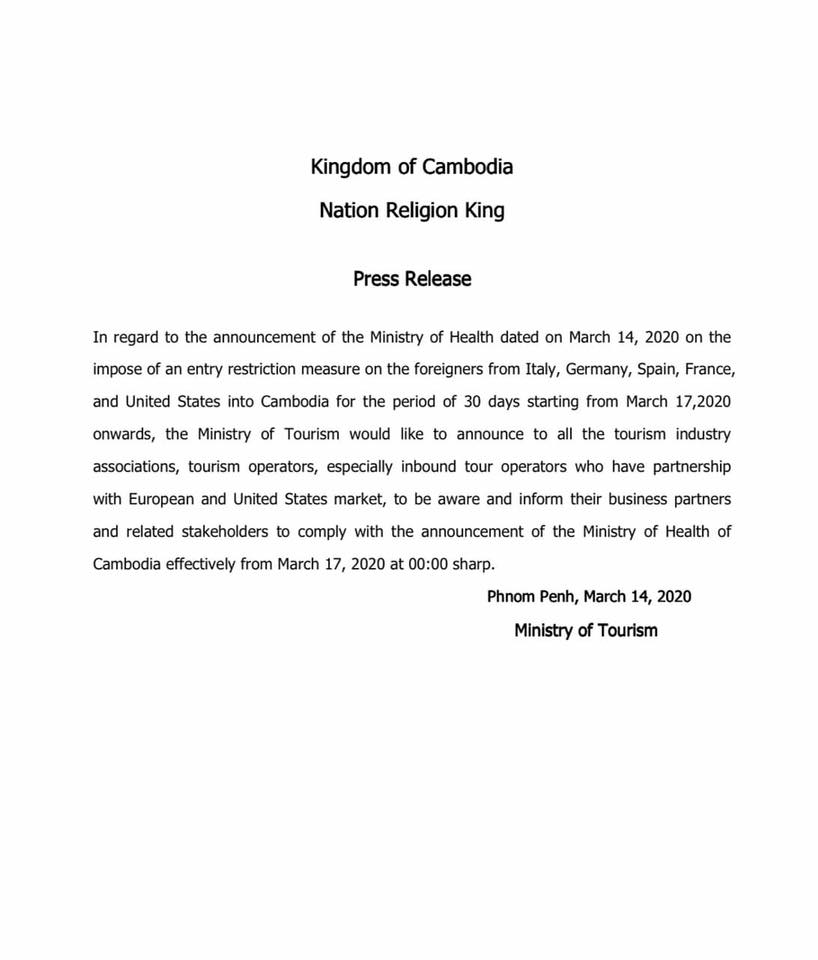 In regard to the announcement of the Ministry of Health dated on 14 March 2020, the Ministry of Tourism, on the same date, has released a press to announce to all the tourism industry associations, tourism operators, especially inbound tour operators who have partnership with ...
 Ministry of Tourism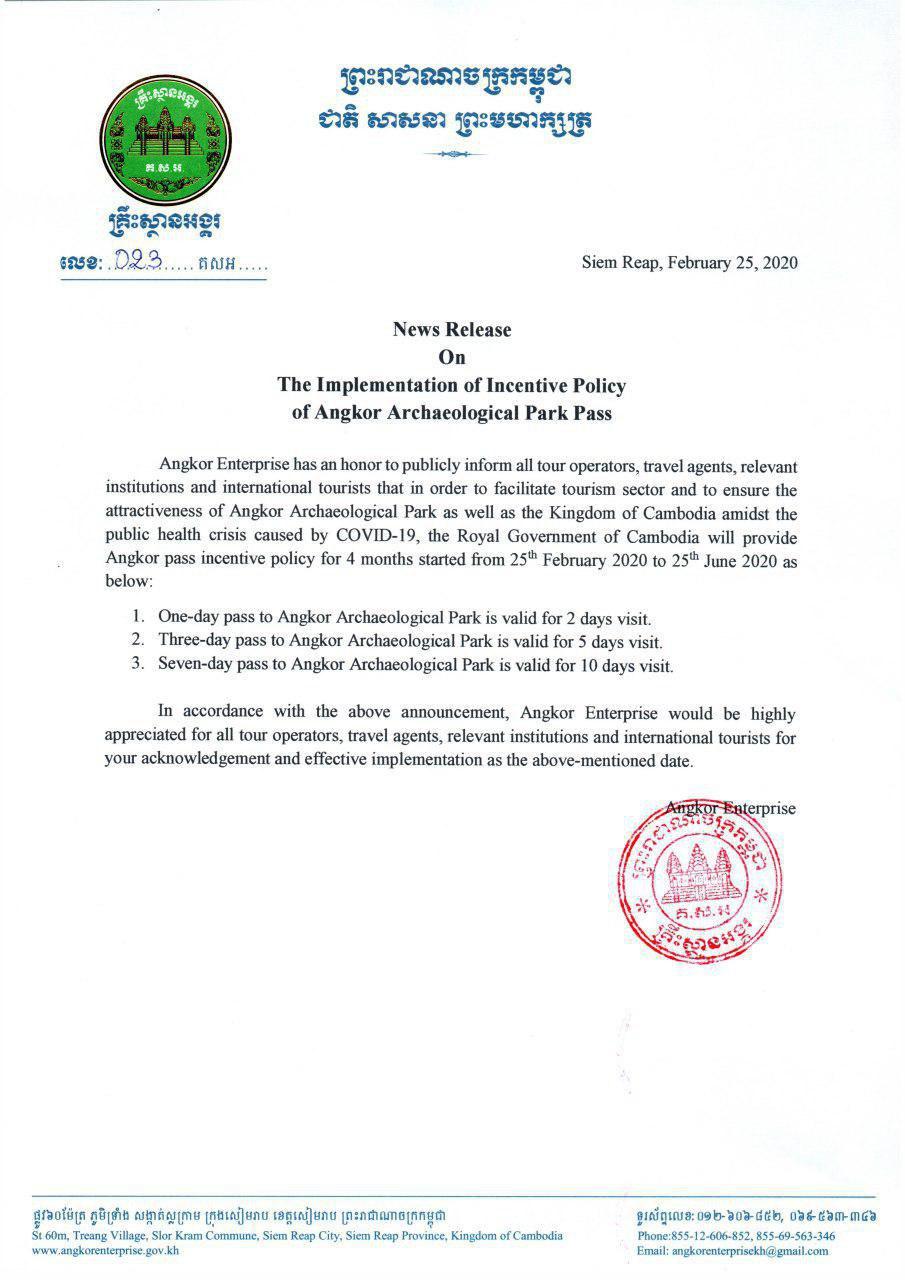 On 25 February 2020, Angkor enterprise has issued a news release on the incentive policy of Angkor park pass in order to the support the tourism sector amidst of COVID-19. The new incentive policy will be implemented for four months started from 25 February 2020 ...
 Angkor Enterprise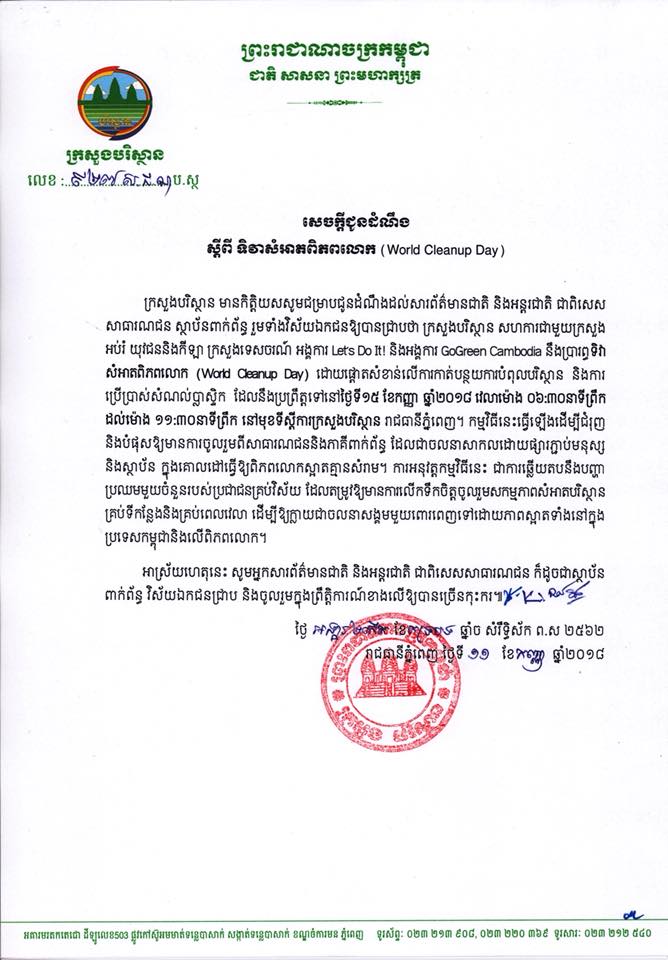 On 12 September 2018, the Ministry of Environment informs the World Cleanup Day which will be held on September 15, 2018 from 6:30 am to 11:30 pm. The Ministry of Environment collaborates with the Ministry of Education, Youth and Sports, the Ministry of Tourism, Let's Do ...
 Ministry of Environment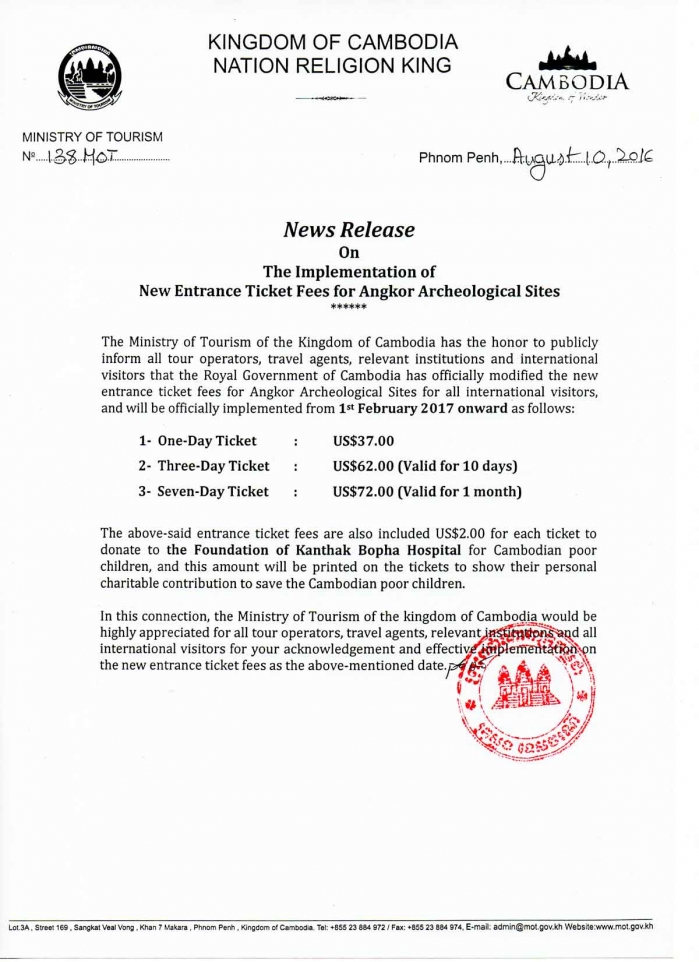 On 10th August 2016, The Ministry of Tourism of the Cambodia has announced that the Royal Government of Cambodia has officially modified the new entrance ticket fees for Angkor Archaeological Site for all international visitors, and will be officially implemented from 01st February 2017. The ...
 Ministry of Tourism