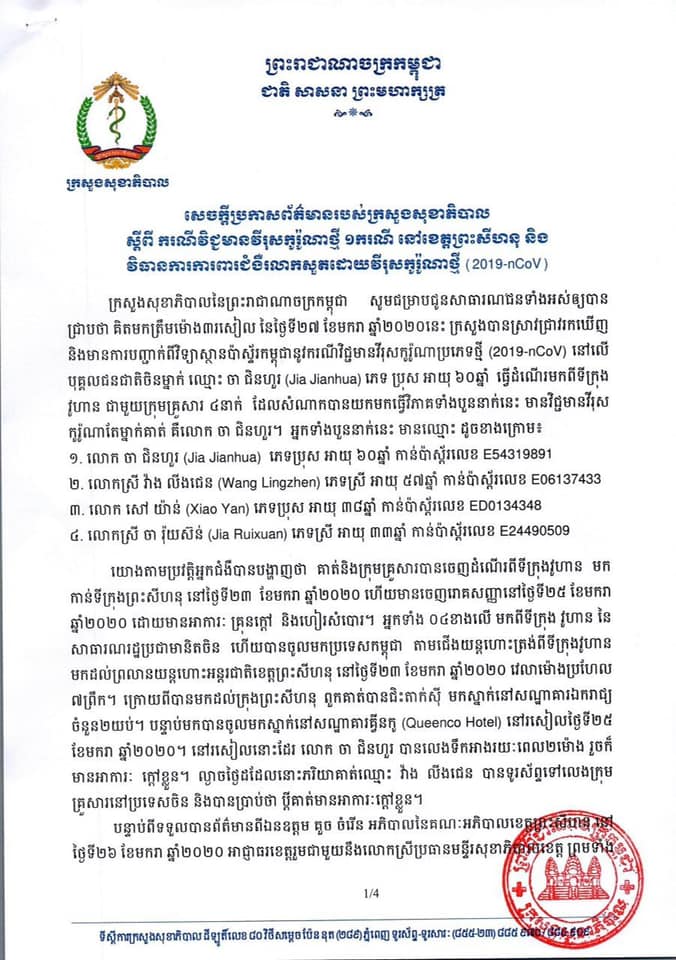 The Ministry of Health issued an announcement to the public that the ministry found a positive case of the 2019 Novel Coronavirus (2019-nCoV) at 3pm on 27 January 2020. The infection was detected by the Pasteur Institute of Cambodia on 60-year-old Chinese national Jia Jianhua, ...
 Ministry of Health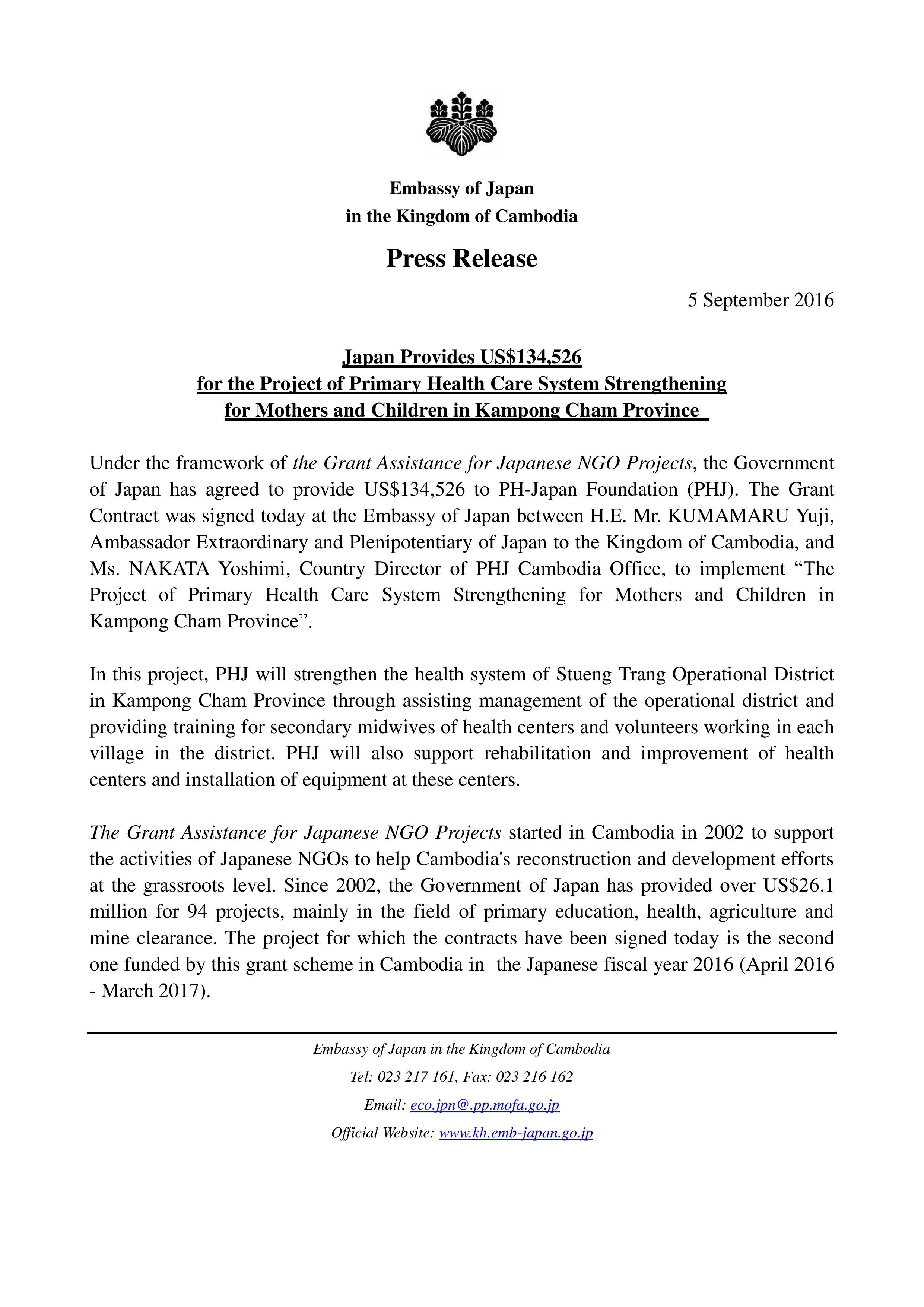 On 5 September 2016, the Government of Japan has agreed to provide US$134,526 to PH-Japan Foundation (PHJ). The grand contract under the framework of the "Grant Assistance for Japanese NGO Projects" was signed at the Embassy of Japan between H.E. Mr. KUMAMARU Yuji,Ambassador Extraordinary and ...
 Embassy of Japan in Cambodia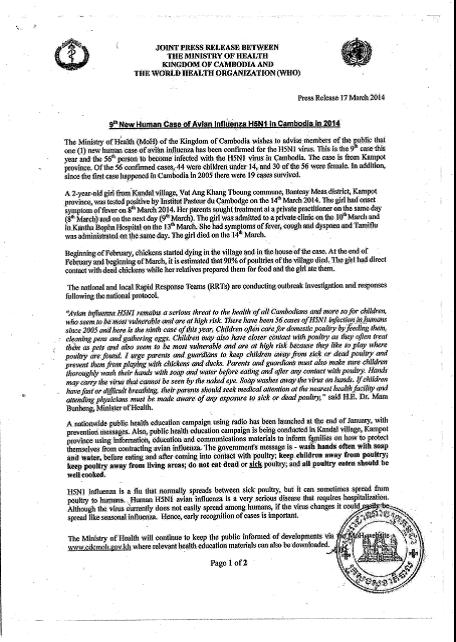 The Ministry of Health (MoH) of the Kingdom of Cambodia wishes to advise members of the public that one (1) new human case of avian influenza has been confirmed for the H5N1 virus. ...
 Ministry of Health and World Health Organization