Record number of baby Siamese crocodiles – once thought to be extinct – spotted in the wild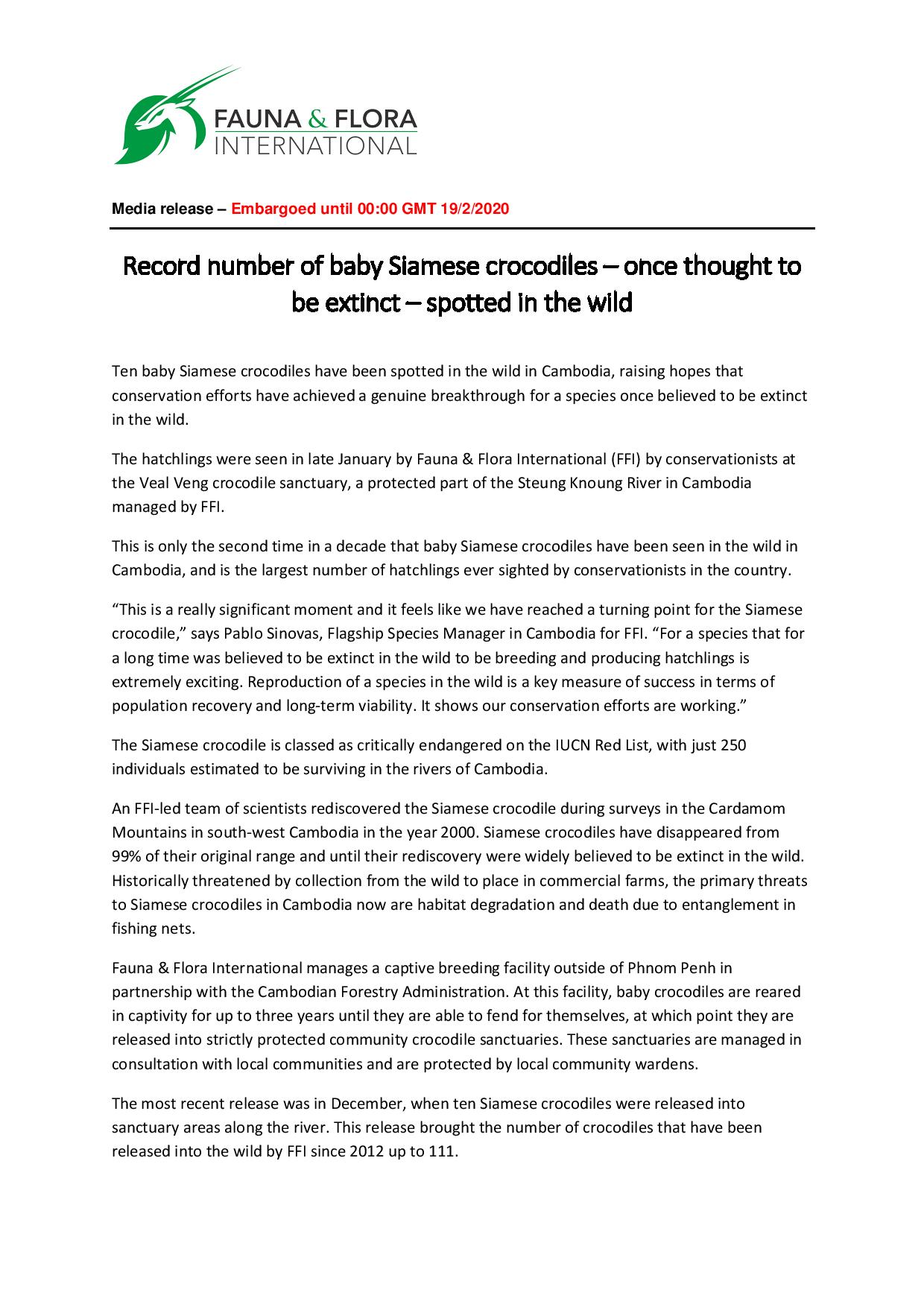 On 19 February 2020, the Fauna & Flora International announced that the hatching of ten baby Siamese crocodiles were spotted by conservationists in late January at the sanctuary, a protected part of the Stung Knong river, in Veal Veng district, Pursat province. The statement said that this is only the second time in a decade that baby Siamese crocodiles have been seen in the wild in Cambodia.
The Siamese crocodile is classed as critically endangered on the IUCN Red List, with just 250 individuals estimated to be surviving in the rivers of Cambodia.
 Fauna​ &​ Flora​ International