Press release on Mekong River dolphin deaths in Kandal province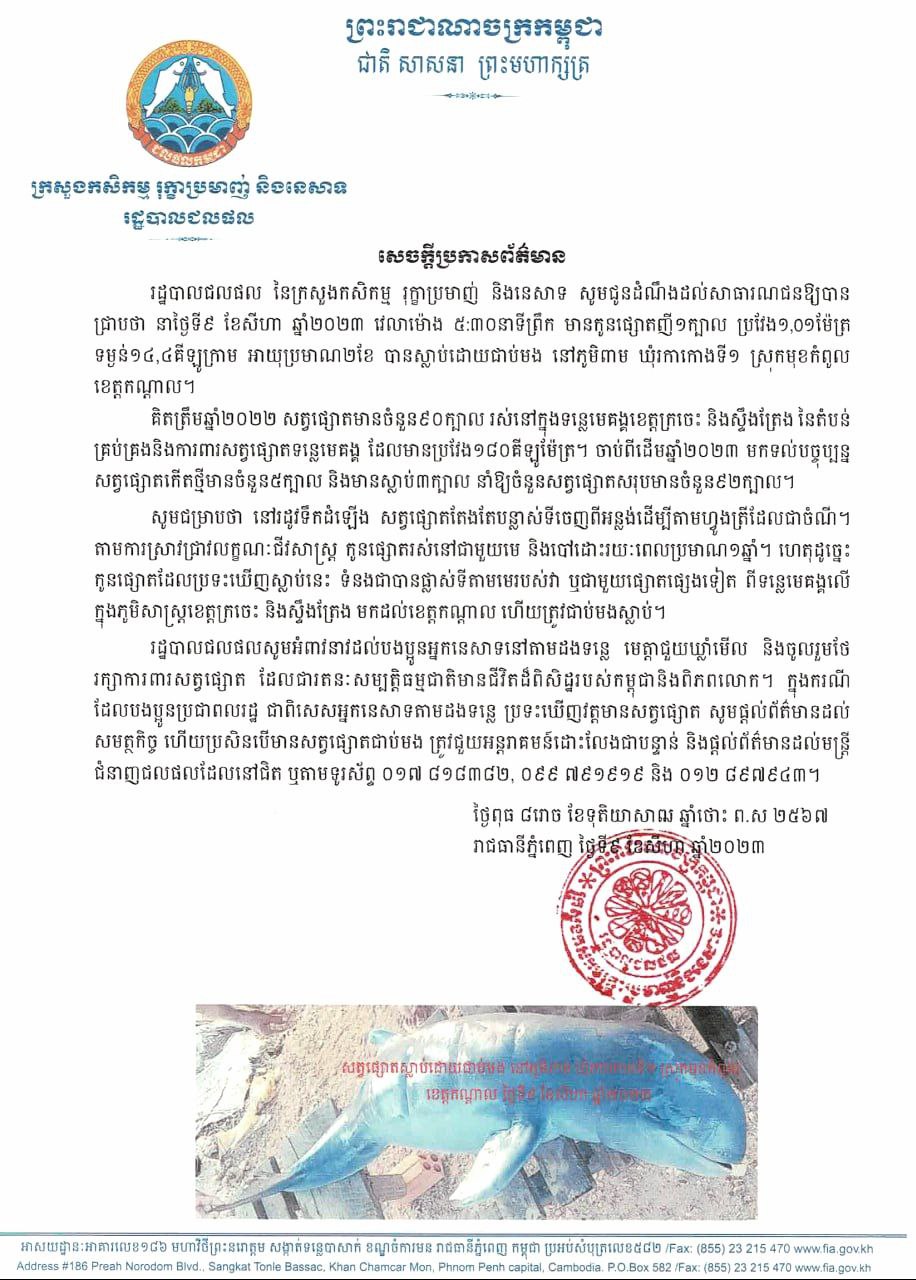 On 9 August 2023, the Fisheries Administration of the Ministry of Agriculture, Forestry, and Fisheries issued a press release to inform the public after finding a 1.01-meter-long female Irrawaddy dolphin weighing 14.4 kg, about two months old, dead of trapping in nets in Peam village, Roka Kong I commune, Muk Kampoul district, Kandal province.
As of 2022, 90 dolphins live in the Mekong River along the 180-kilometer Mekong Dolphin Management and Protection Area in Kratie and Stung Treng provinces. From the beginning of 2023 until now, there have been five newborn dolphins and three dead, bringing the total number of dolphins to 92.
 Fisheries Administration