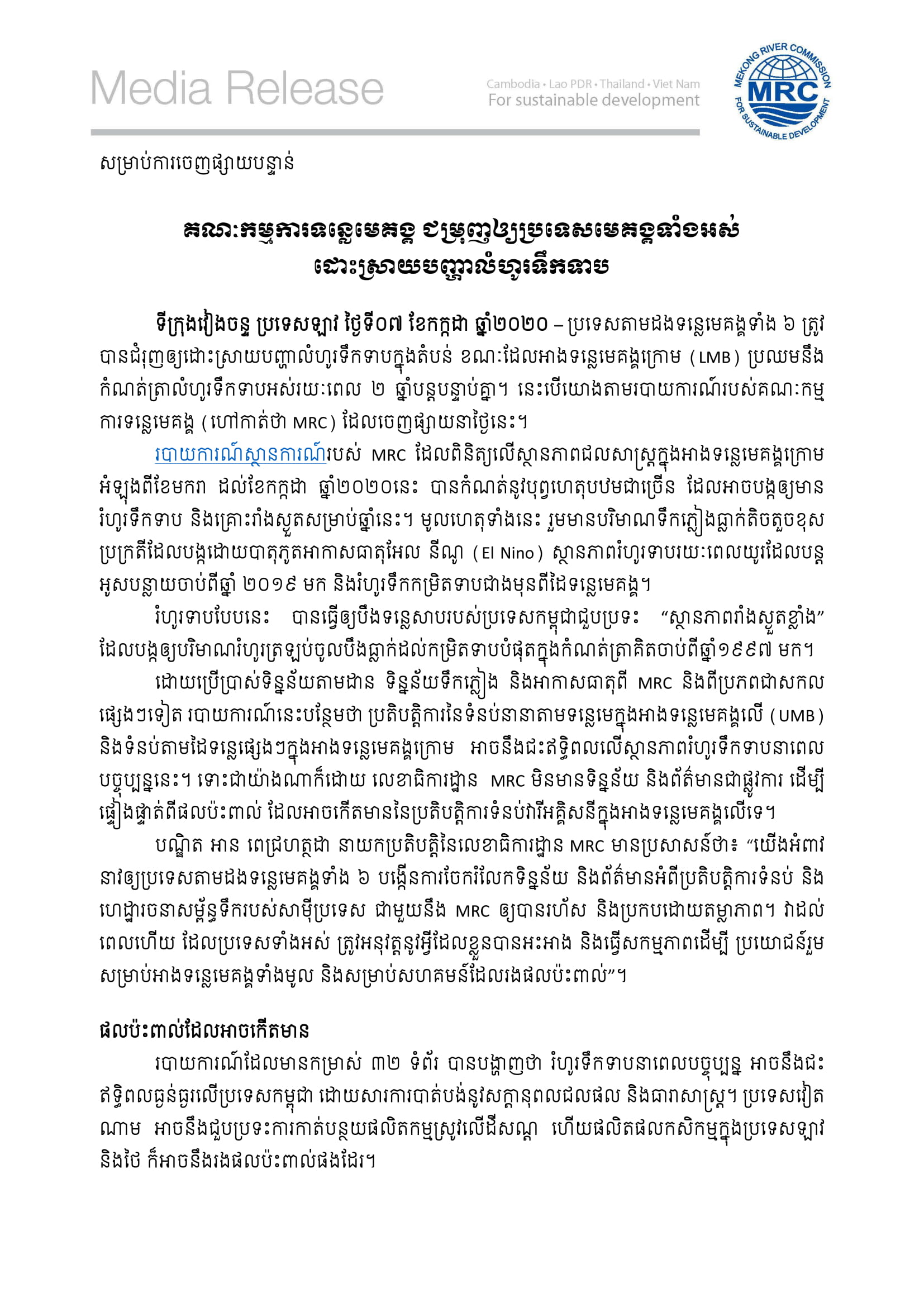 On 07 July 2020, the Mekong River Commission issued a statement urging the six Mekong countries to tackle the region's low water flow as the Lower Mekong River faces record low water levels for two straight years. ...
 ​ Mekong River Commision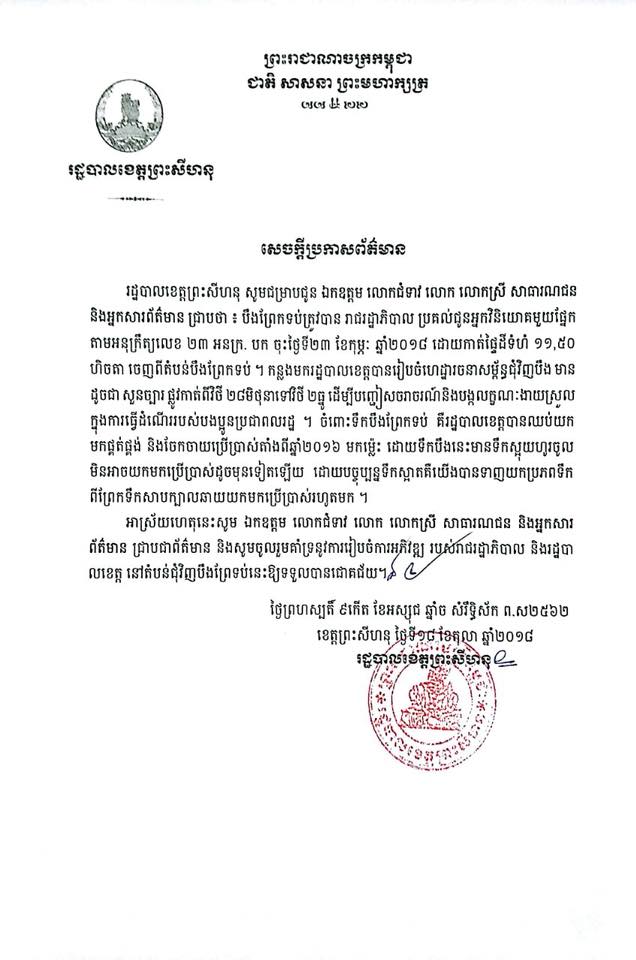 On 18 October 2018, Preah Sihanouk provincial administration issued a press release on the development of Boeng Prek Tup lake. Based on the sub decree No. 23 ANK/BK, the Royal Government has decided to grant 1150 hectares of Boeung Prek Tup lake to private development. ...
 Preah Sihanouk provincial administration