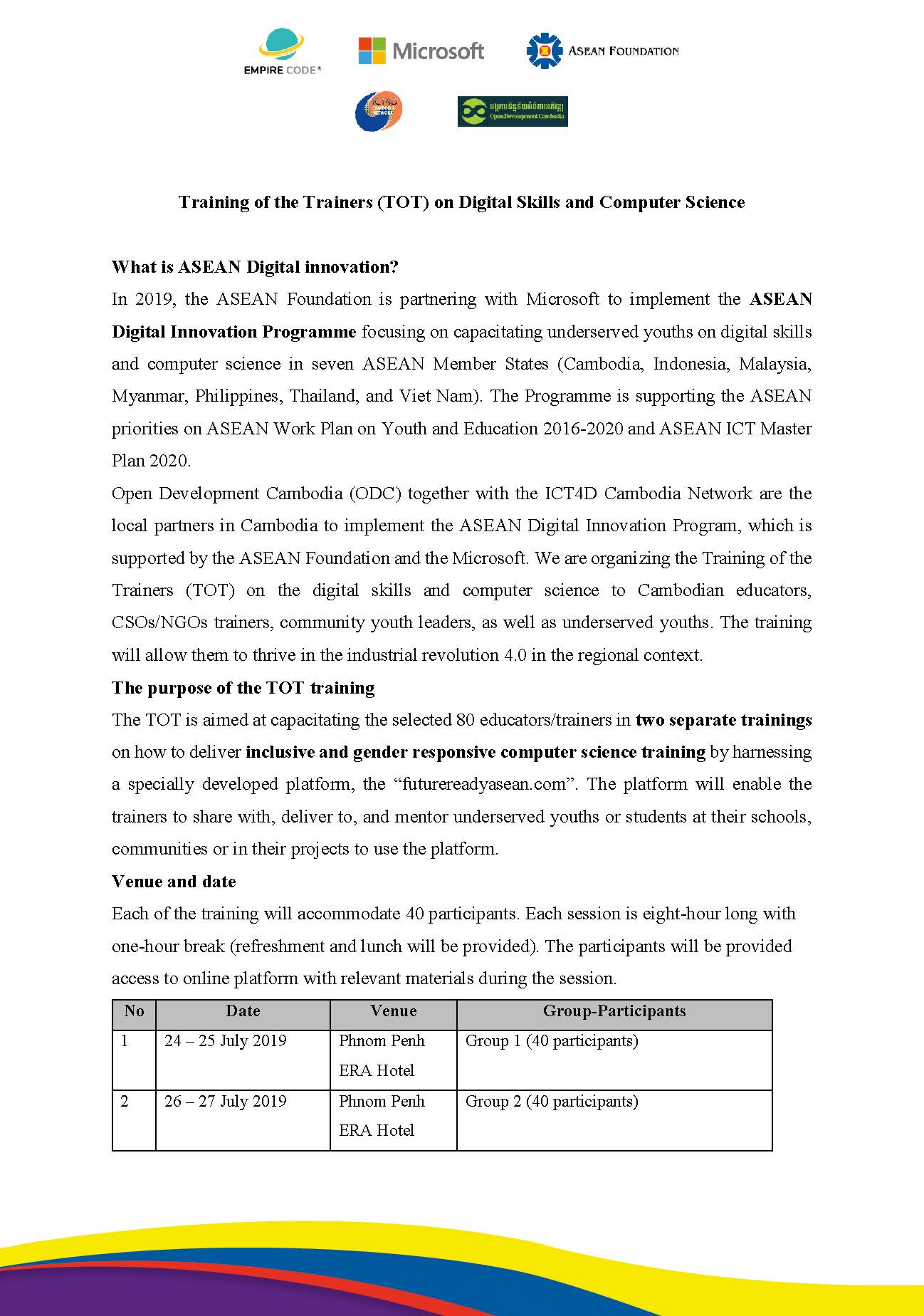 Open Development Cambodia (ODC) together with the ICT4D Cambodia Network are the local partners in Cambodia to implement the ASEAN Digital Innovation Program, which is supported by the ASEAN Foundation and the Microsoft. We are delighted to be organizing the Training of the Trainers (TOT) ...
 Open Development Cambodia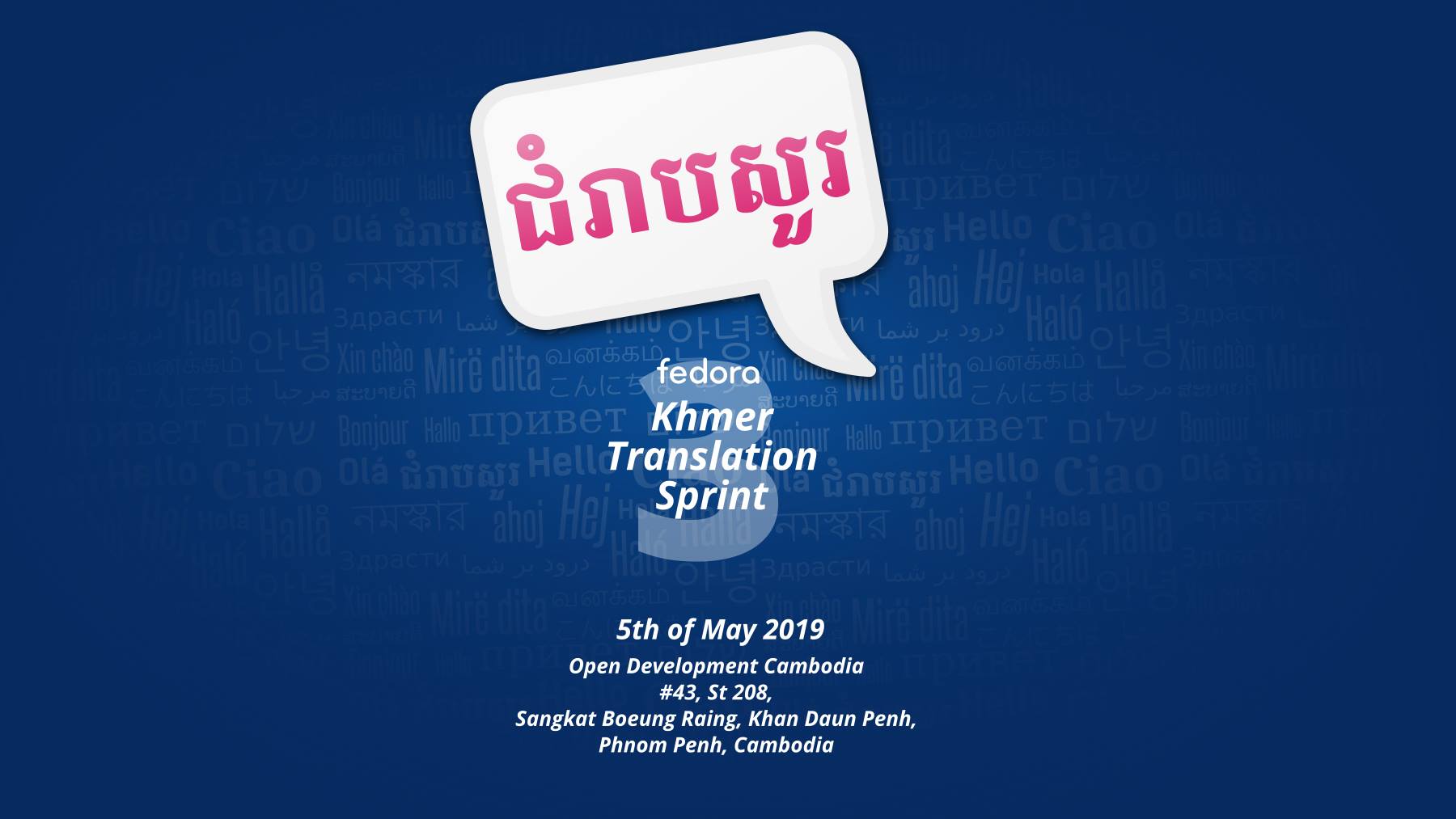 Open Development Cambodia (ODC) and Fedora is going to host Fedora Khmer Translation Sprint 3 on Sunday, 05 May 2019. Fedora is a free Linux based operating system from the same branch as Red Hat Linux that is run on enterprise servers. Fedora Desktop is aimed ...
 Open Development Cambodia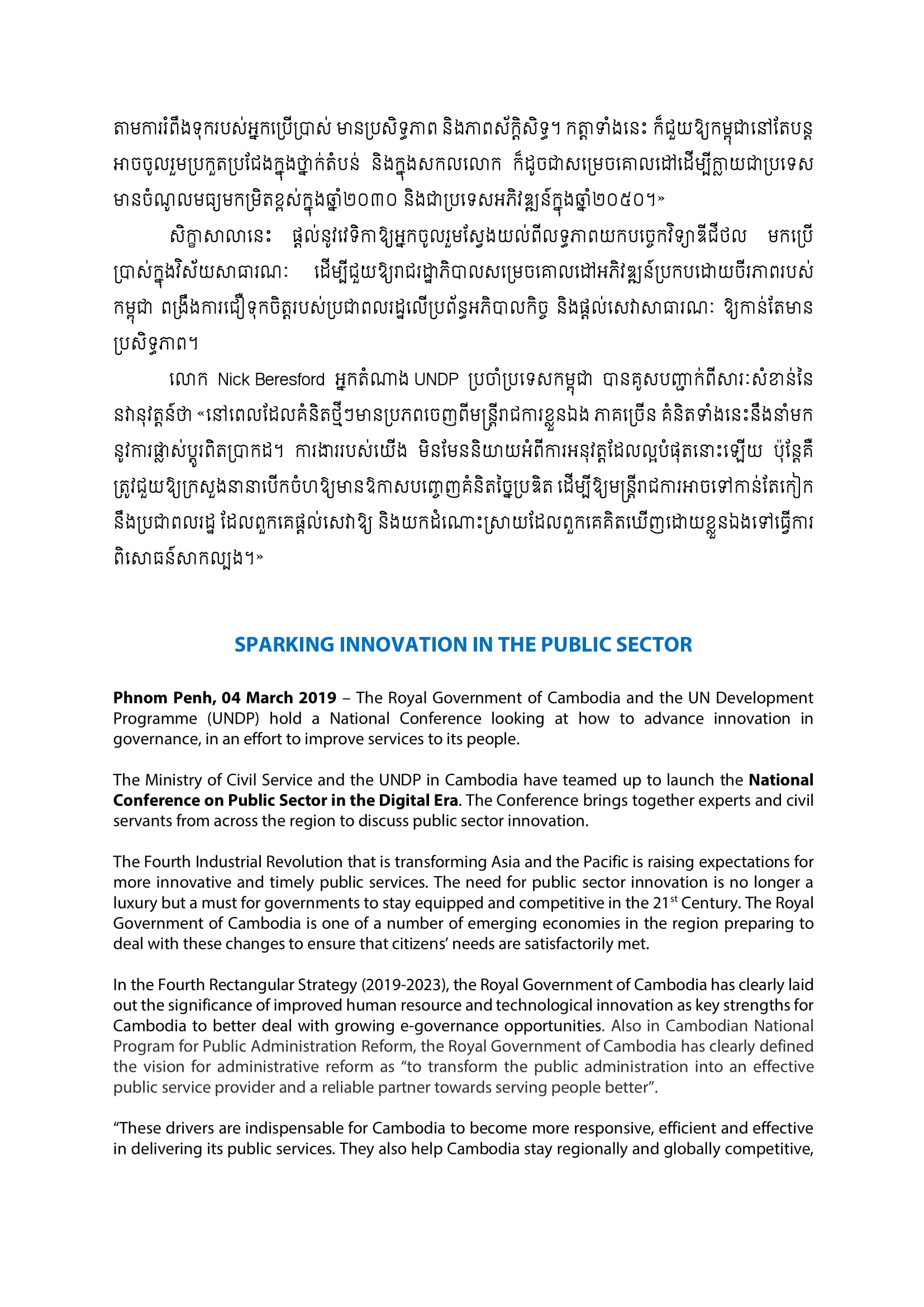 On 04 March 2019, the UN Development Programme (UNDP) issued a press release to express how a National Conference on Public Sector in the Digital Era can contribute to the advancement of innovation in governance and effort to improve services to its people. The Ministry ...
 UN Development Programme (UNDP)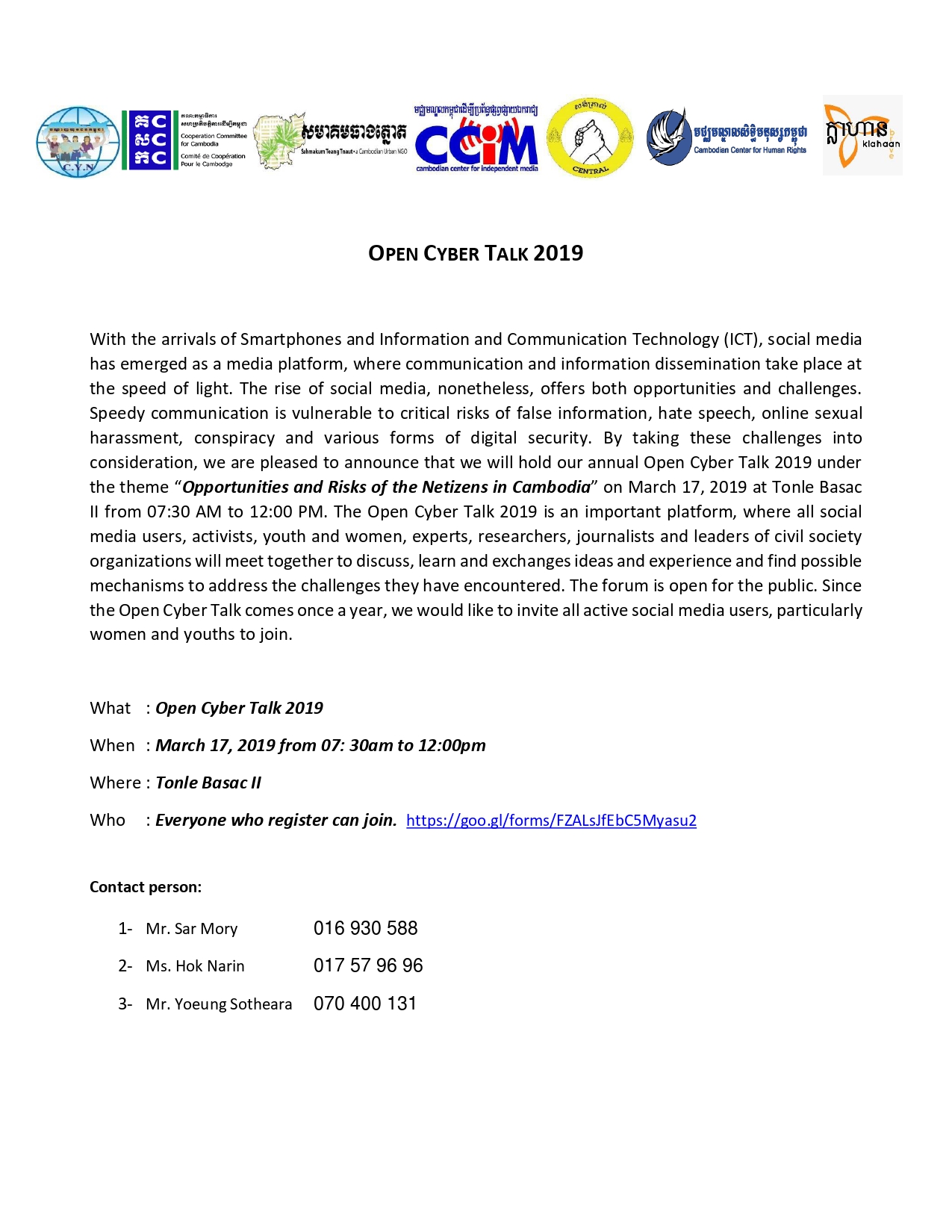 On 17 March 2019, the annual Open Cyber Talk 2019 under the theme "Opportunities and Risks of the Netizens in Cambodia" will be taken place at Tonle Basac II from 07:30 AM to 12:00 PM. The Open Cyber Talk 2019 is an important platform, where ...
 Cambodian Center for Independent Media

Phnom Penh, on 17th August 2016, The first meeting of Cambodia-Russia joint working group on cooperation in the use of atomic energy for peaceful purpose was organized in Phnom Penh, Cambodia, presided over by H.E. Say SAMAL, Minister of Environment and Chair of National Council for ...
 National Council for Sustainable Development (NCSD)