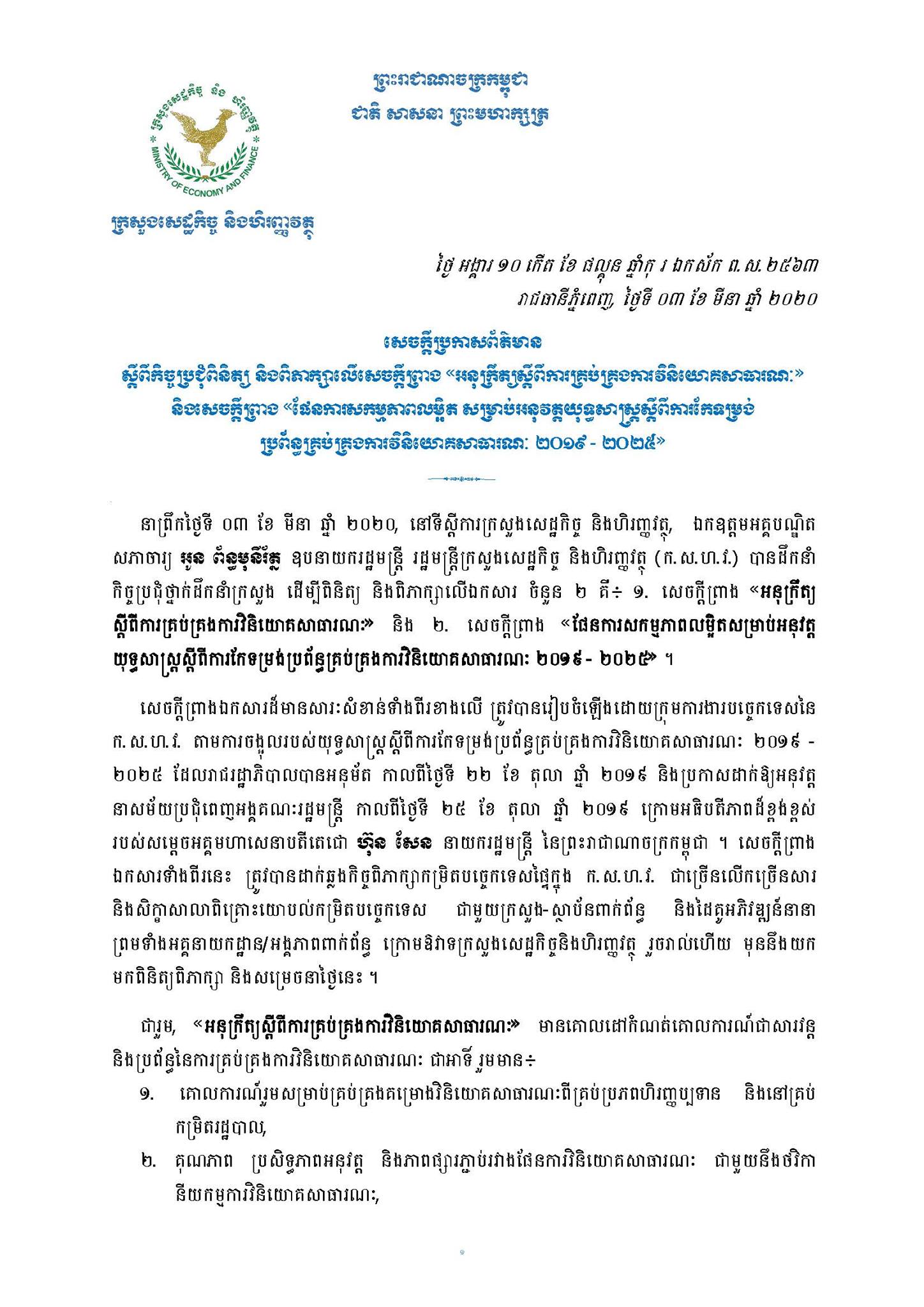 On 03 March 2020, the Ministry of Economic has posted an announcement on its official Facebook page about the meeting of the ministry's officers on the revision and discussion of the two drafts namely, the draft of the Sub-decree on the public investment management and ...
 Ministry of Economic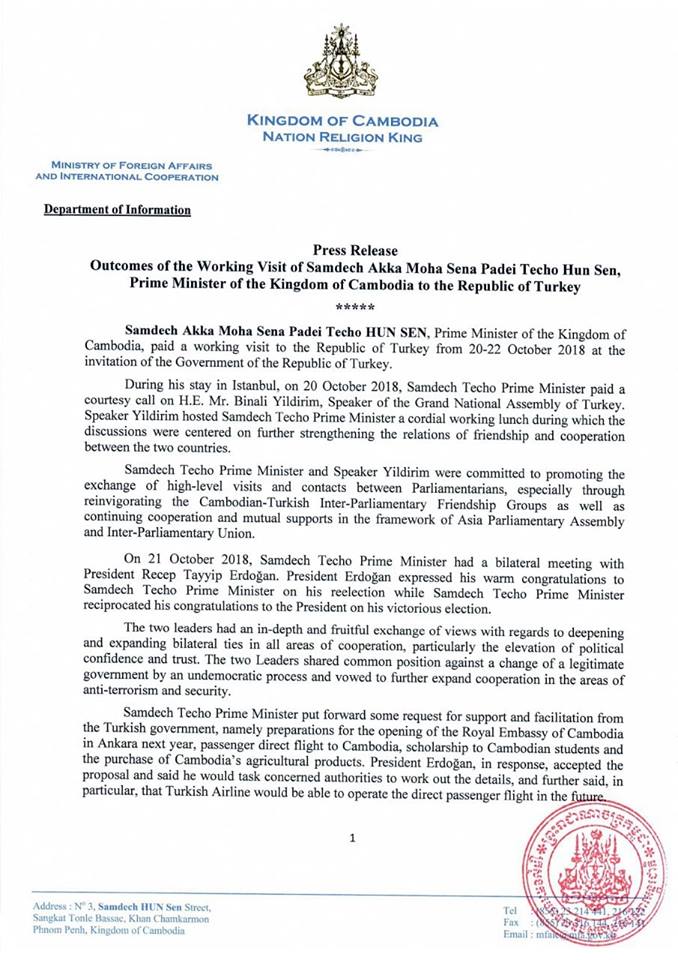 From 20-22 October 2018, Prime Minister Hun Sen, paid a working visit to the Republic of Turkey at the invitation of the Government of the Republic of Turkey. During his stay in Istanbul, Mister Prime Minister paid a courtesy call on H.E. Mr. Bainali Yildirim, ...
 Ministry of Foreign Affairs and International Cooperation