Banking and financial services policy and regulation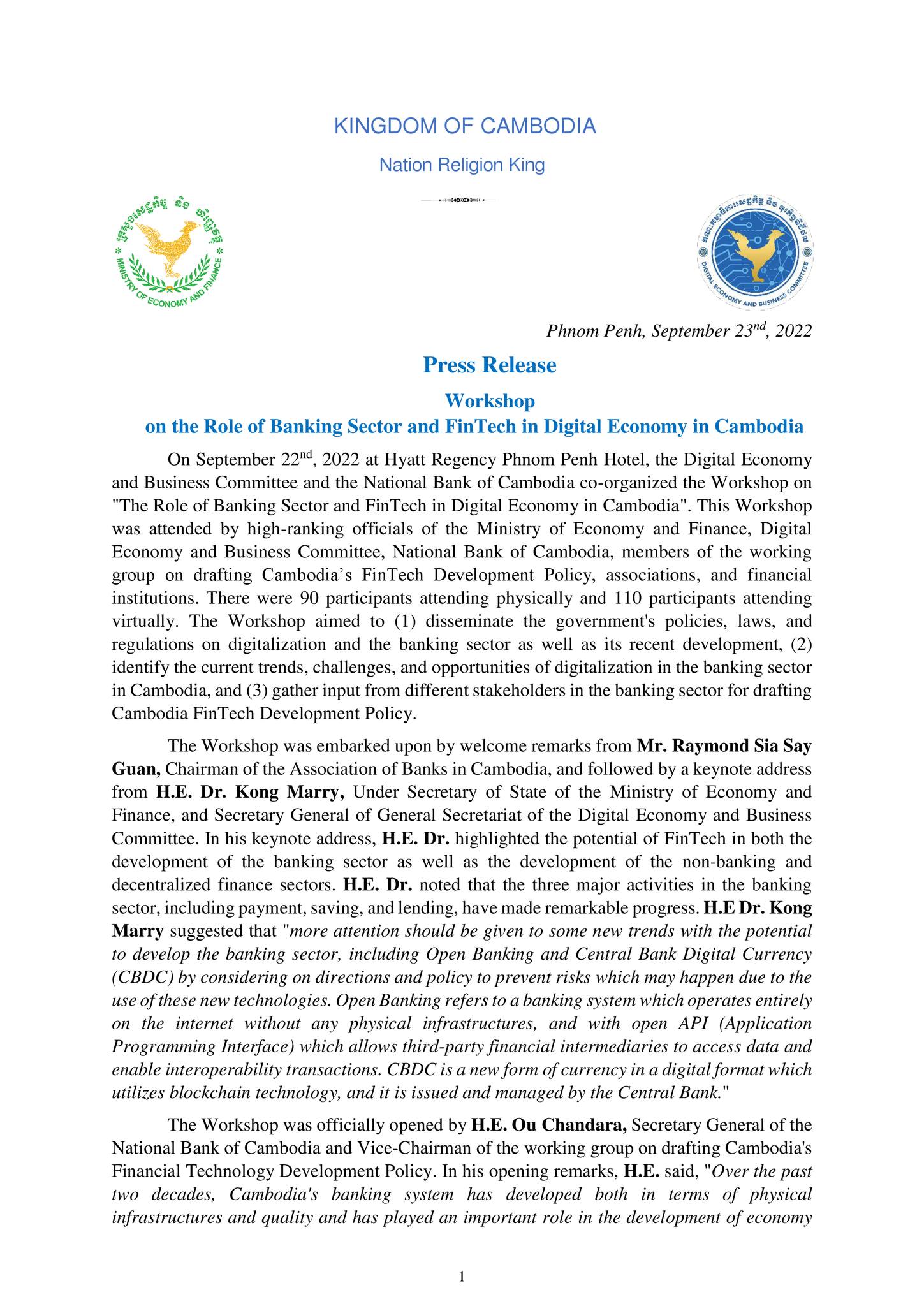 On 23 September 2022, the Ministry of Economy and Finance issued a press release on the role of banking sector and fintech in digital economy in Cambodia.The workshop aimed to (1) disseminate the government's policies, laws, and regulations on digitalization and the banking sector as ...
 Ministry of Economy and Finance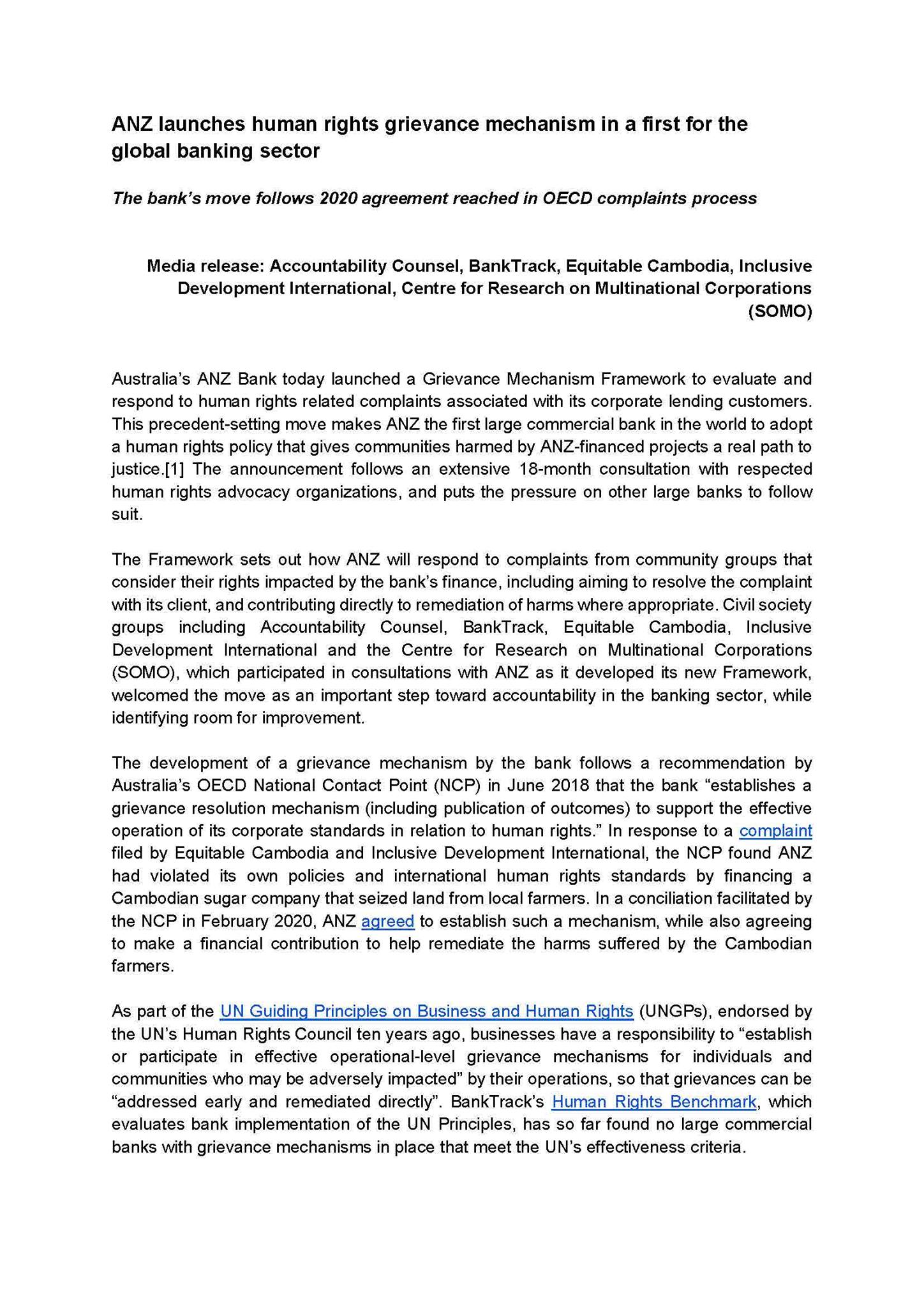 On 03 November 2021, the Equitable Cambodia issued a press release on ANZ launches human rights grievance mechanism in a first for the global banking sector.Australia's ANZ Bank launched a Grievance Mechanism Framework to evaluate and respond to human rights related complaints associated with its ...
 Equitable Cambodia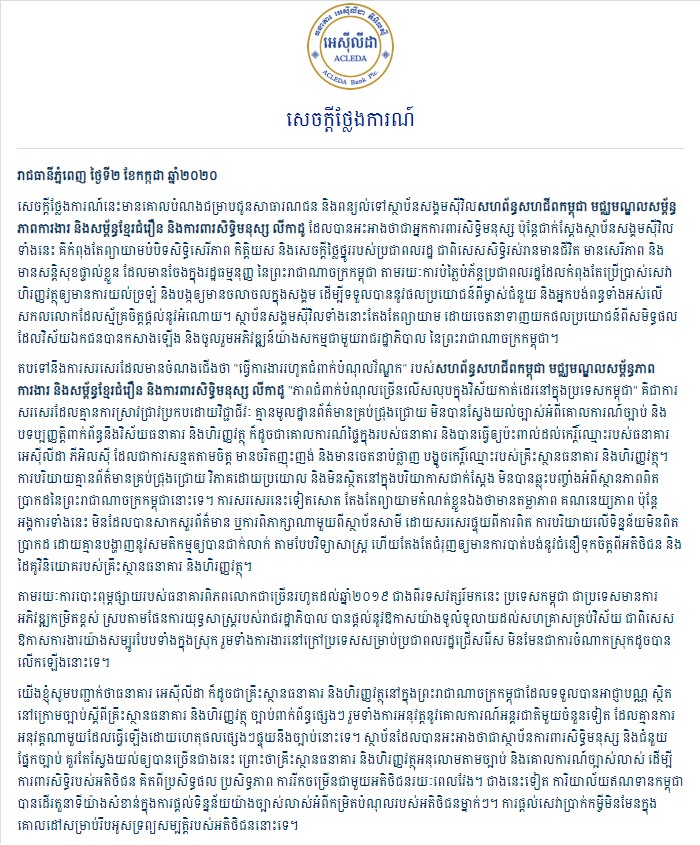 On 02 July 2020, the ACLEDA Bank Plc. issued a statement to the public as well as to the​ Cambodian​ Alliance​ of​ Trade​ Union​ (CATU),​ Center​ for​ Alliance​ of​ Labor​ and​ Human​ Rights​ (CENTRAL),​ and​ Cambodian​ Leauge​ for​ the​ Promotion​ and​ Defense​ of​ Human​ Rights​ ...
 ACLEDA Bank Plc.

On 17 July 2018, the National Bank of Cambodia issued a press release on the prohibition of taking identity card, family record, and residence record as guarantee for provision of credit, following the directive No. B7-016-210 Sor. Chor. Nor, dated 11th March 2016. However, the ...
 National Bank of Cambodia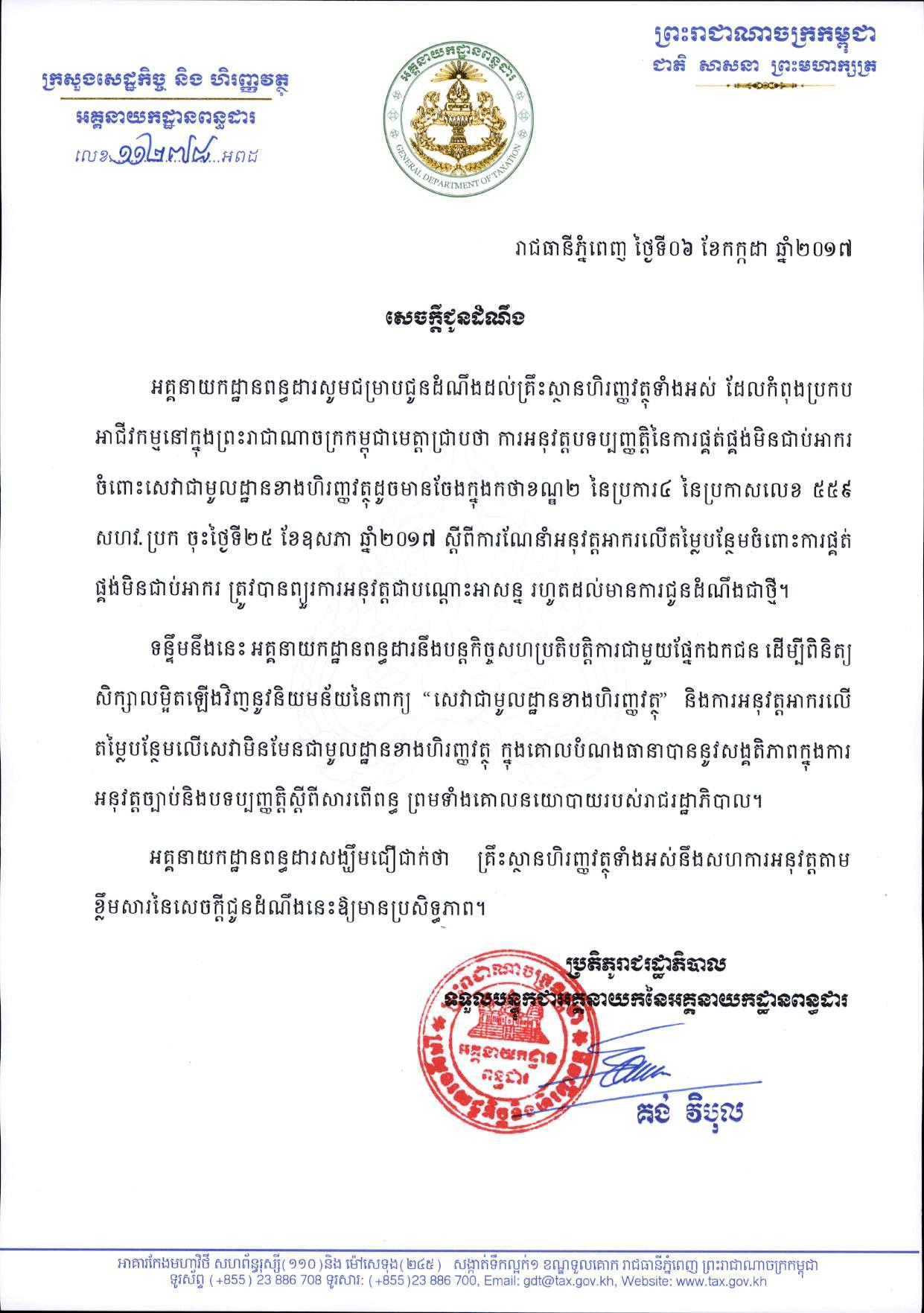 On 06 July 2017, the General Department of Taxation has issued a notice to all financial institutions operating in the Kingdom of Cambodia to be aware that the implementation of a May 25 prakas that more clearly defines the government's laws for nontaxable supplies concerning ...
 General Department of Taxation