Banking and financial services policy and regulation
On 17 July 2018, the National Bank of Cambodia issued a press release on the prohibition of taking identity card, family record, and residence record as guarantee for provision of credit, following the directive No. B7-016-210 Sor. Chor. Nor, dated 11th March 2016. However, the ...
 National Bank of Cambodia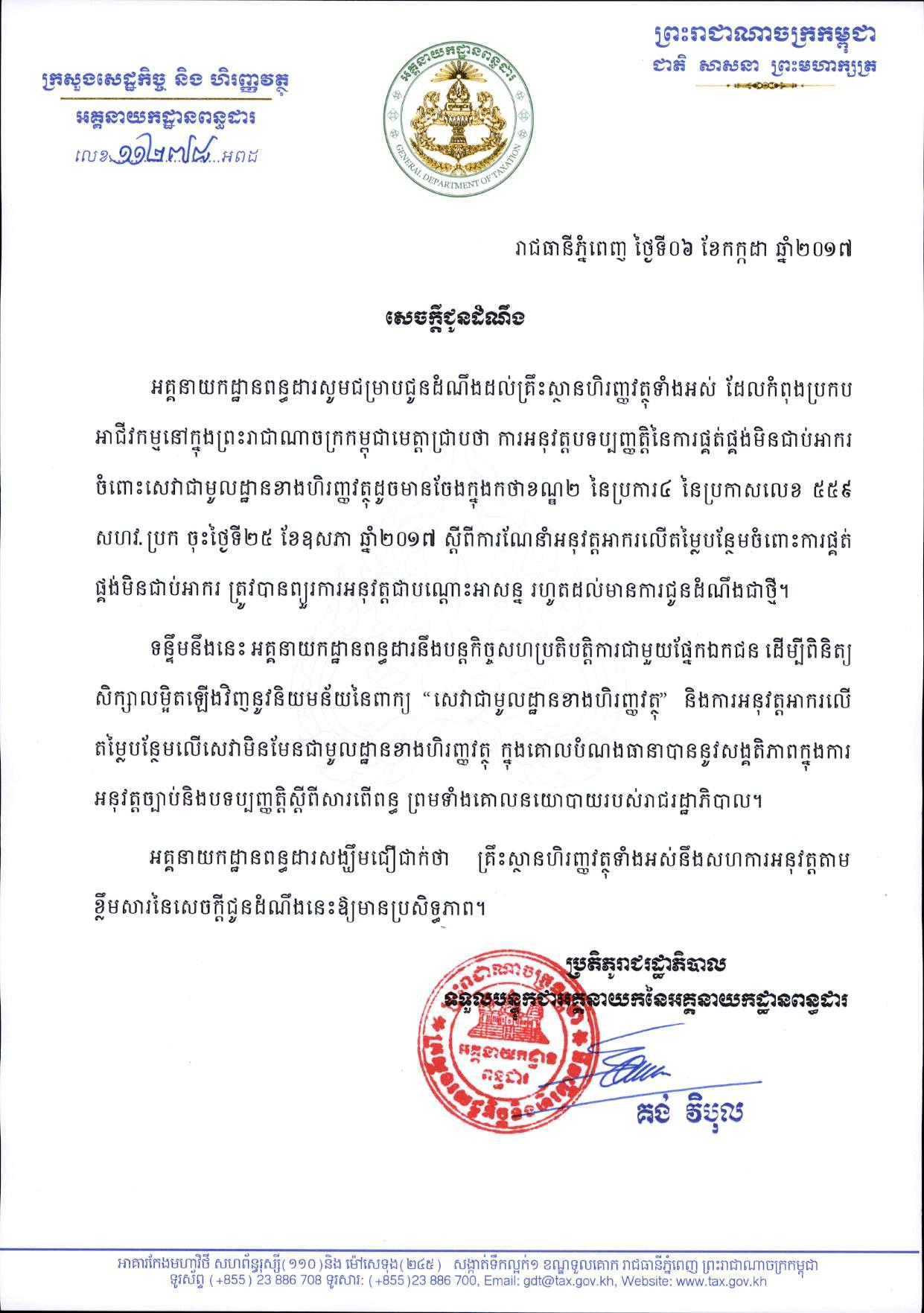 On 06 July 2017, the General Department of Taxation has issued a notice to all financial institutions operating in the Kingdom of Cambodia to be aware that the implementation of a May 25 prakas that more clearly defines the government's laws for nontaxable supplies concerning ...
 General Department of Taxation