Press Statement: Luang Prabang Dam increases concerns over the change of Lower Mekong River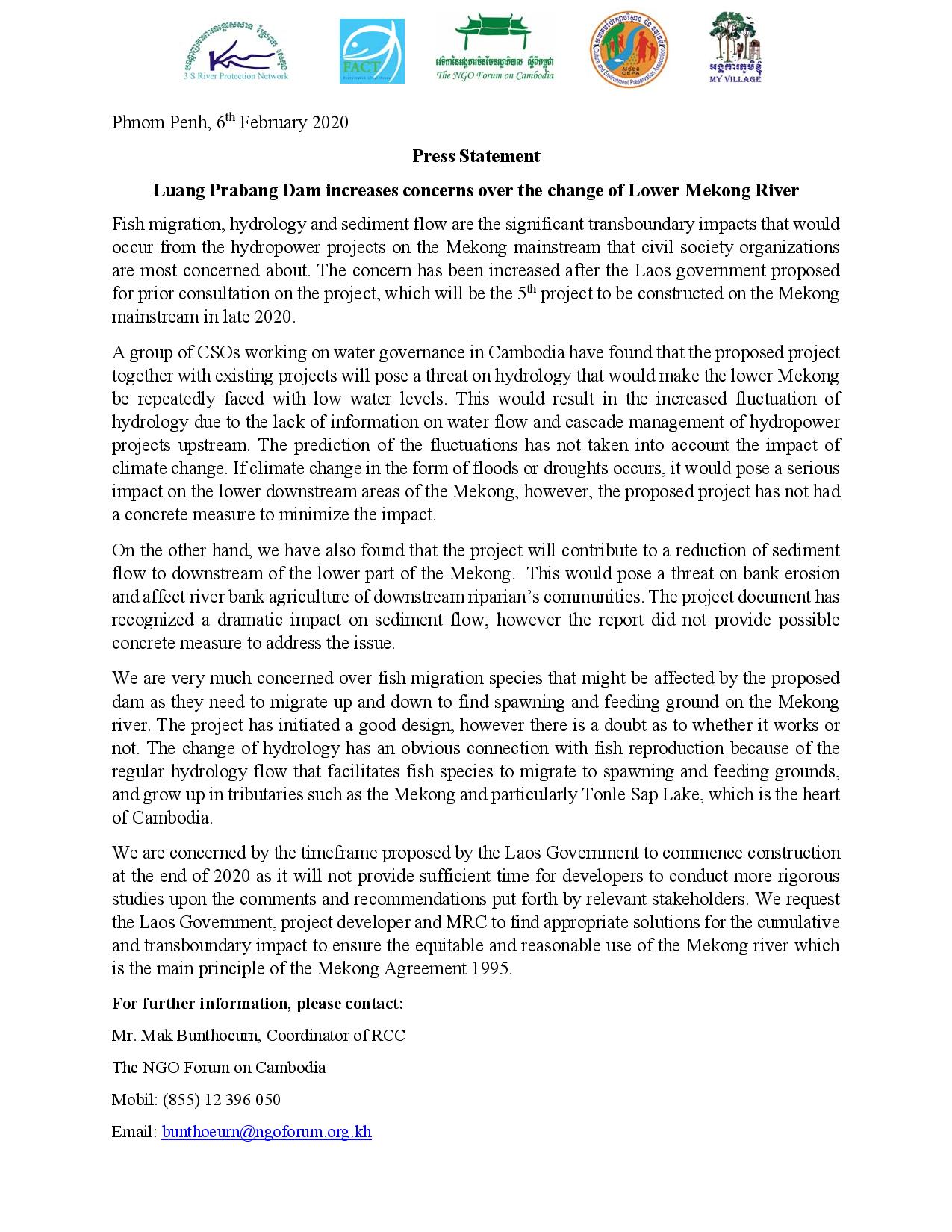 On 06 February 2020, a group of CSOs working on water governance in Cambodia released a joint statement to express their concerns over the change of Lower Mekong River and to call for the Lao government and other stakeholders to provide appropriate solutions to address the issue.
According to statement, fish migration, hydrology and sediment flow are the significant transboundary impact that would occur from the hydropower projects on the Mekong mainstream are the most concerned about. These concerns were raised by the NGO Forum in Cambodia, 3S River Protection Network, FACT, Culture and Environment Preservation Association and My Village.
The statement also declared that their concern has been increased after the Laos government proposed for prior consultation on the Luang Prabang Dam project that is going to be constructed on the Mekong mainstream in late 2020. The proposed project, together with existing projects, will pose a threat to hydrology and reduce water levels in the lower Mekong.
 The NGO Forum in Cambodia