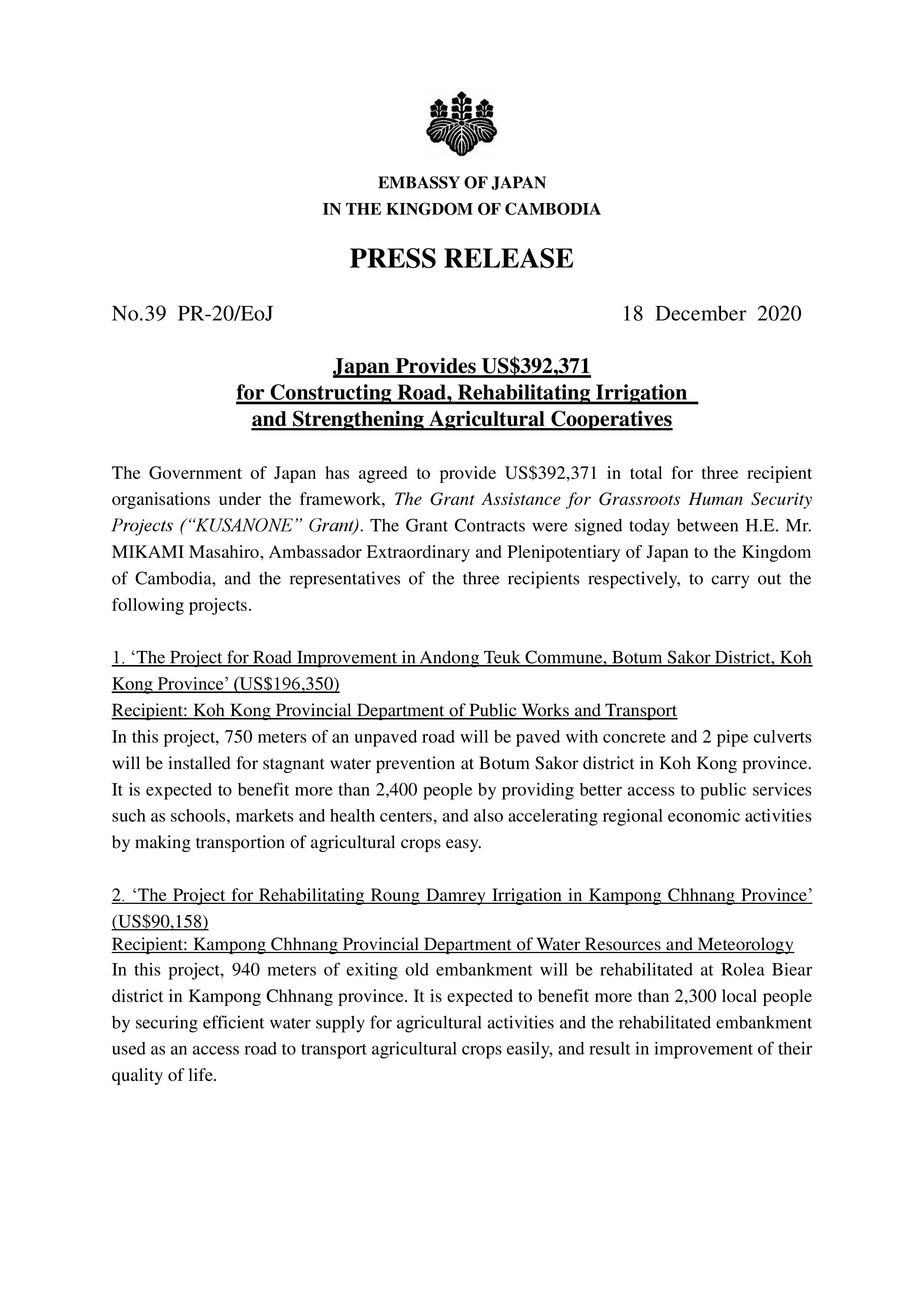 On 18 December 2020, Japanese Government has agreed to provide Grant Assistance for Grassroots Human Security Projects, KUSANONE, US$392,371 in total, for constructing road in Koh Kong province, rehabilitating irrigation system in Kampong Chhnang province and strengthening agricultural Cooperatives in Mondulkiri province. H.E. Mr. MIKAMI ...
 Embassy of Japan in the Kingdom of Cambodia


Contact us
Thank you for taking the time to get in contact!