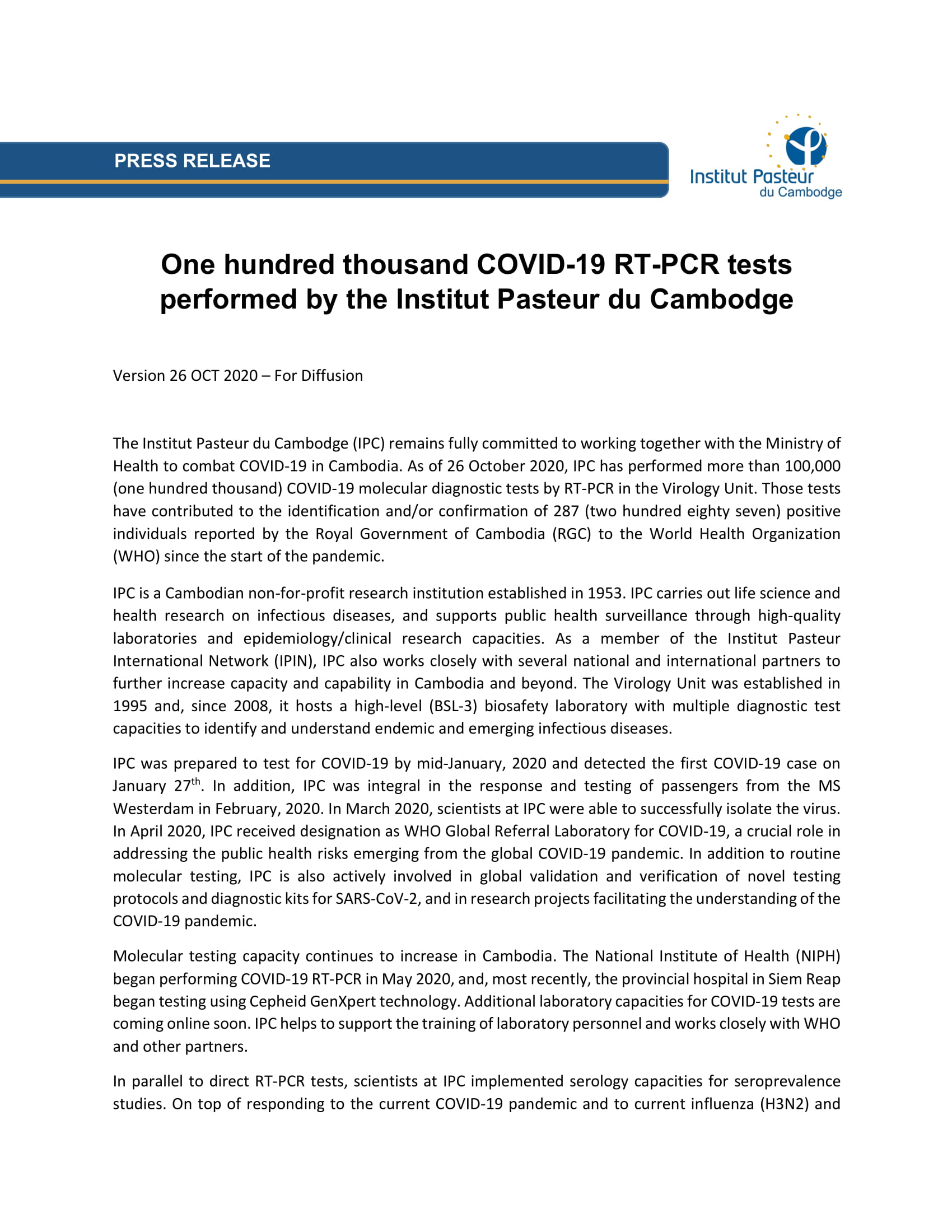 On 26 October 2020, Institut Pasteur du Cambodge has posted a press release regarding the statistic of COVID-19 diagnose and testing. IPC has performed over 100,000 COVID-19 diagnostic test and has detected 287 positive individual since the start of the pandemic. IPC will continue to ...
 Institut Pasteur du Cambodge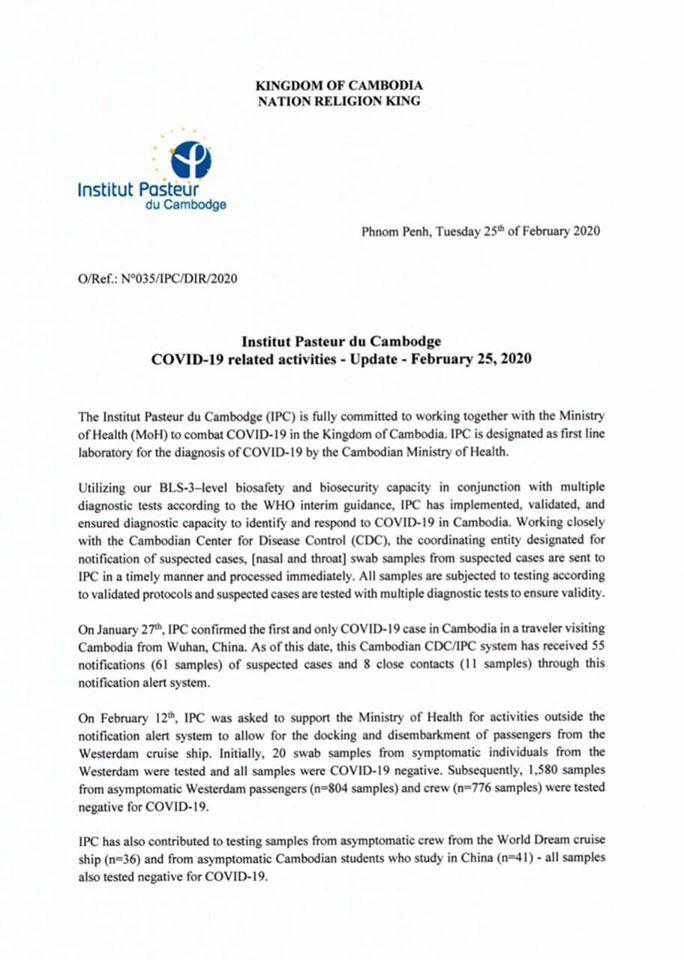 On 25 February 2020, the Institute Pasteur du Cambodge (IPC) has announced on the update of COVID-19 related activities. Utilizing BLS-3-level biosafety and biosecurity capacity in conjunction with multiple diagnostic tests according to the WHO interim guidance, IPC has implemented, validated, and ensured diagnostic capacity ...
 Institut Pasteur du Cambodge