Japan provides grant assistance for raising awareness of environment issues, promoting remedial study and developing quality university for physical education through ICT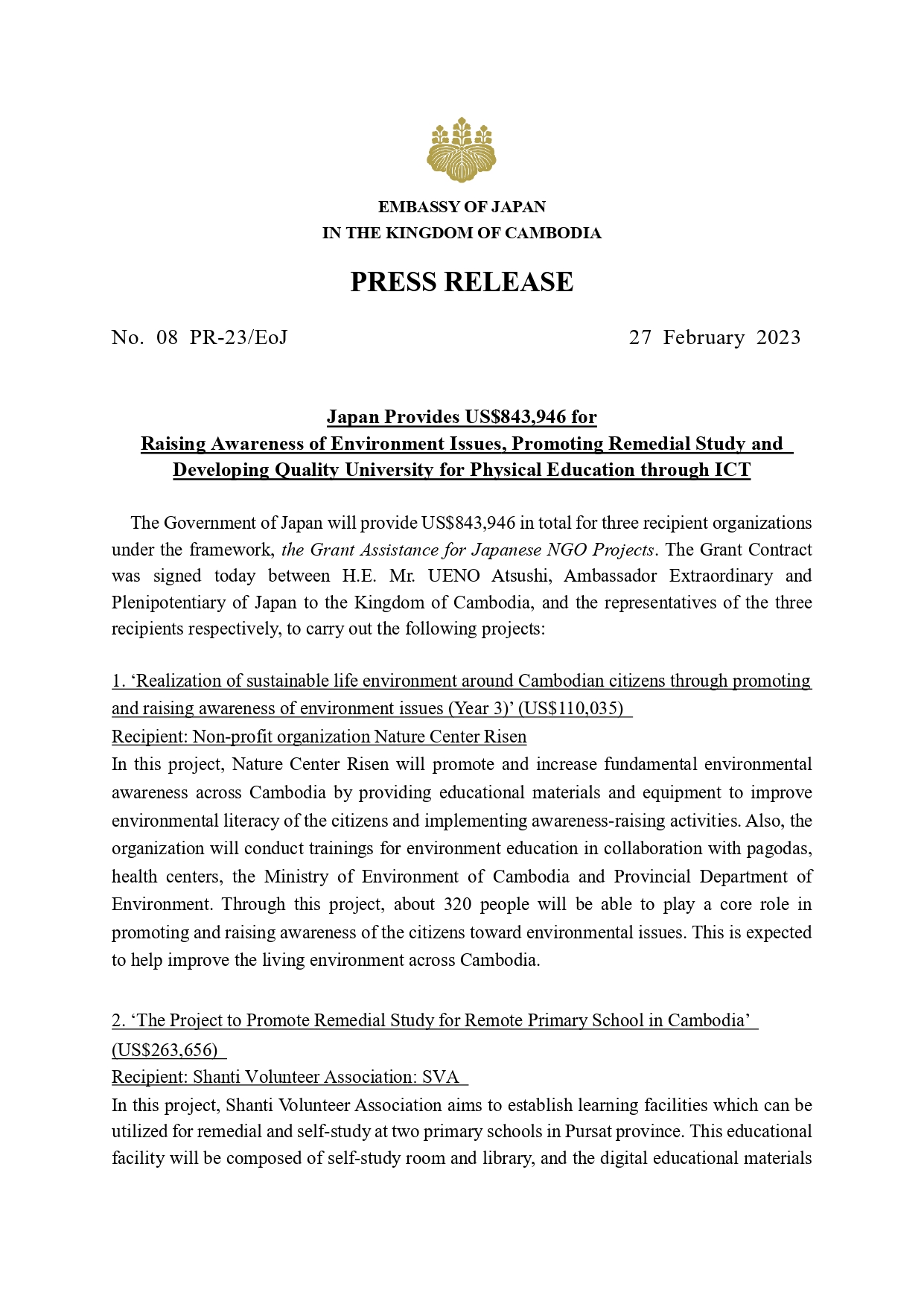 On 27 February 2023, the Embassy of Japan in the Kingdom of Cambodia issued a press release on the Grant Assistance for Japanese NGO projects. The Government of Japan will provide US$843,946 in total for three recipient organizations to carry out the following projects:
Nature Center Risen: Realization of sustainable life environment around Cambodian citizens through promoting and raising awareness of environment issues (Year 3) (US$110,035)
Shanti Volunteer Association (SVA): The Project to Promote Remedial Study for Remote Primary School in Cambodia
(US$263,656)
Hearts of Gold: Project on Developing 4-year Quality Physical Education Teacher Education University
through Utilizing ICT (Year 1) (US$470,255)
The Grant Assistance for Japanese NGO Projects started in Cambodia in 2002 to support activities by Japanese NGOs to help Cambodia's reconstruction and development efforts at the grassroots level. Since 2002, the Government of Japan has provided over US$50 million for 149 projects, mainly in the field of primary education, health, agriculture and mine clearance in Cambodia.
 Embassy of Japan in the Kingdom of Cambodia