Notice on measures to prevent Telegram attacks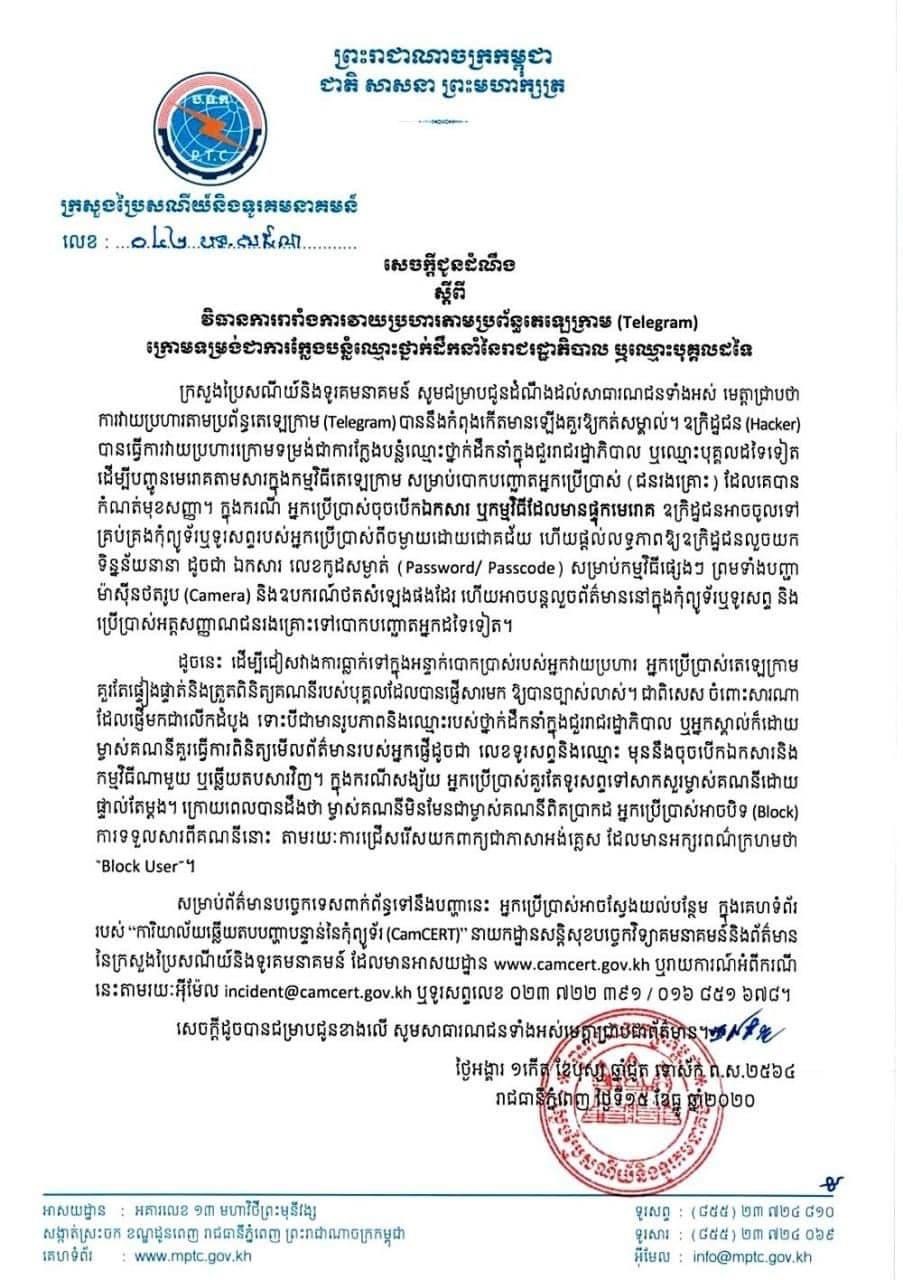 On 15 December 2020, the Ministry of Posts and Telecommunications issued a public notice of Telegram attacks that has been remarkably happening. The hackers carried out attacks in the form of impersonating government leaders or other individuals to transmit viruses through program messages Telegrams to deceive targeted users. Infected files can allow the hacker to steal data on the phone or computer, such as file document, password/passcode, as well as can control the camera and voice recording. In addition, it uses the identity of the victim to deceive others.
To avoid falling into the trap of hackers, Telegram users should verify and monitor the accounts of individuals who sent the message.
In case of doubt, the user can use the function "Block User" or report this case by email incident@camcert.gov.kh or call to 023 722 391/016 851 678. You can also find out more at the website "Cambodia Computer Emergency Response Team (CamCERT)".
 Ministry of Posts and Telecommunications