Notification on the expansion of mineral concession areas for applications for metal exploration licenses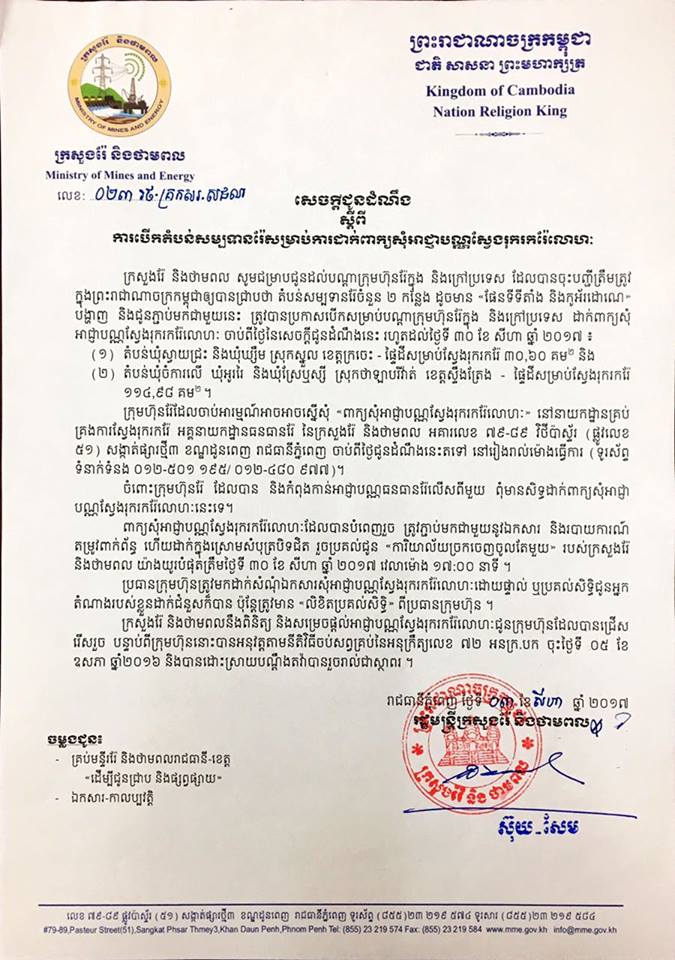 On August 3, 2017, the Ministry of Mines and Energy issued a notice to local and foreign mining companies about the expansion of two mining concessions:
1. The area of Svay Chreah commune and Khsuem commune, Snoul district, Kratie province, which covers 30,60 square kilometers
2. The area of Chamkar Leu commune, Ou Rai commune and Srae Ruessei commune, Thala barivat district, Stung Treng province, which covers 114,98 square kilometers.
 Ministry of Mines and Energy