Preparing a monthly E-Bulletin Project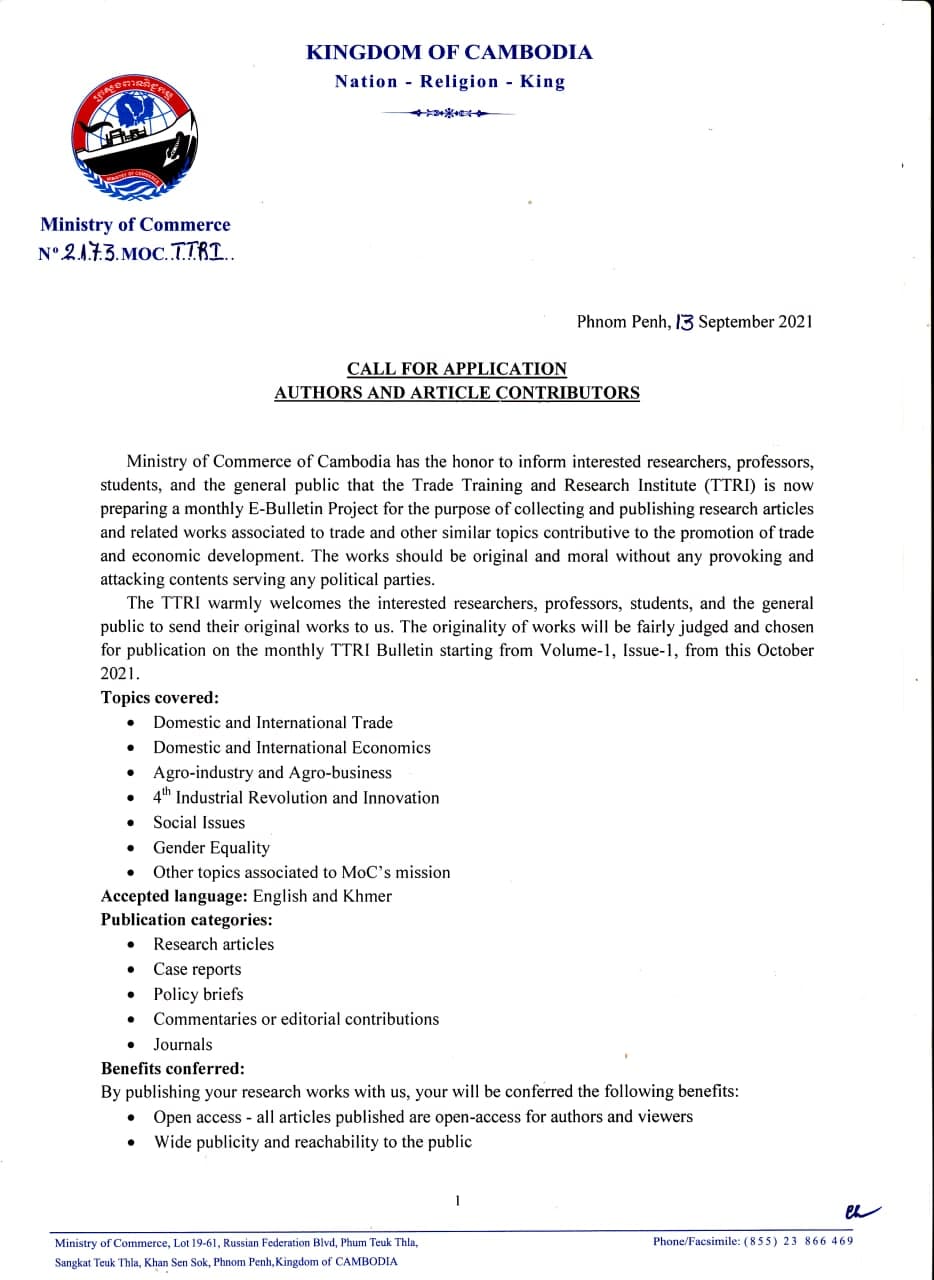 On 13 September 2021, the Ministry of Commerce issued a press release on preparing a monthly E-Bulletin Project.
Trade Training and Research Institution of Ministry of Commerce is preparing the E-Bulletin Project in order to collect, compile, and publish on a monthly basis of all major research papers related to the business sector as well as other important topics contribute to the promotion of economic development and trade. All should be the original research topics, with highly code of conduct mean not to be incited, attacked or served any group or party.
 Ministry of Commerce