Press release on solid waste management market assessment in rural Cambodia reveals urgent need for waste collection services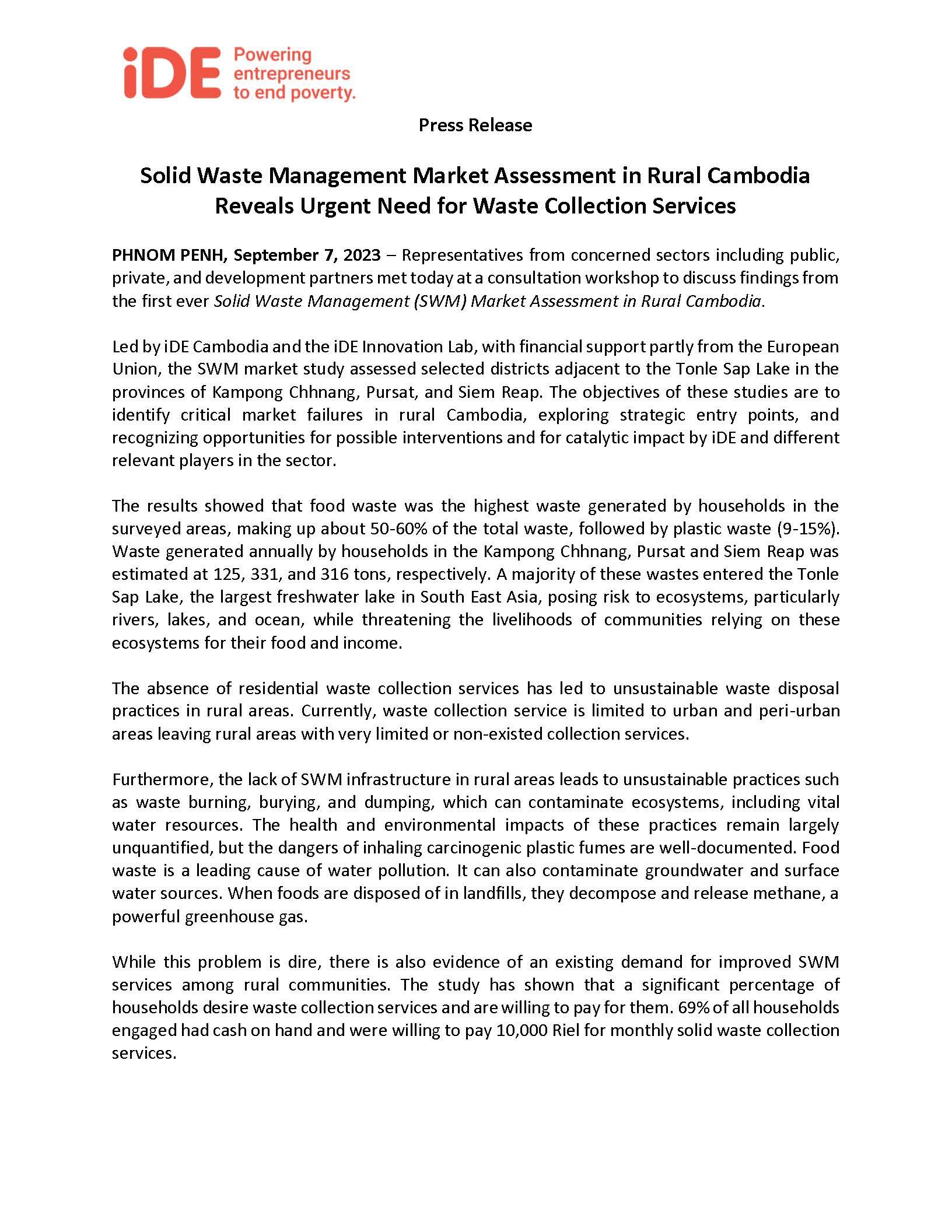 On 7 September 2023, IDE release the press release on Solid Waste Management Market Assessment in Rural Cambodia Reveals Urgent Need for Waste Collection Services.
The finding showed there is evidence of an existing demand for improved SWM services among rural communities. The study has shown that a significant percentage of households desire waste collection services and are willing to pay for them. 69% of all households engaged had cash on hand and were willing to pay 10,000 Riel for monthly solid waste collection services.
 iDE