Press release: Signing Ceremony for Japanese grant assistance for grassroots human security projects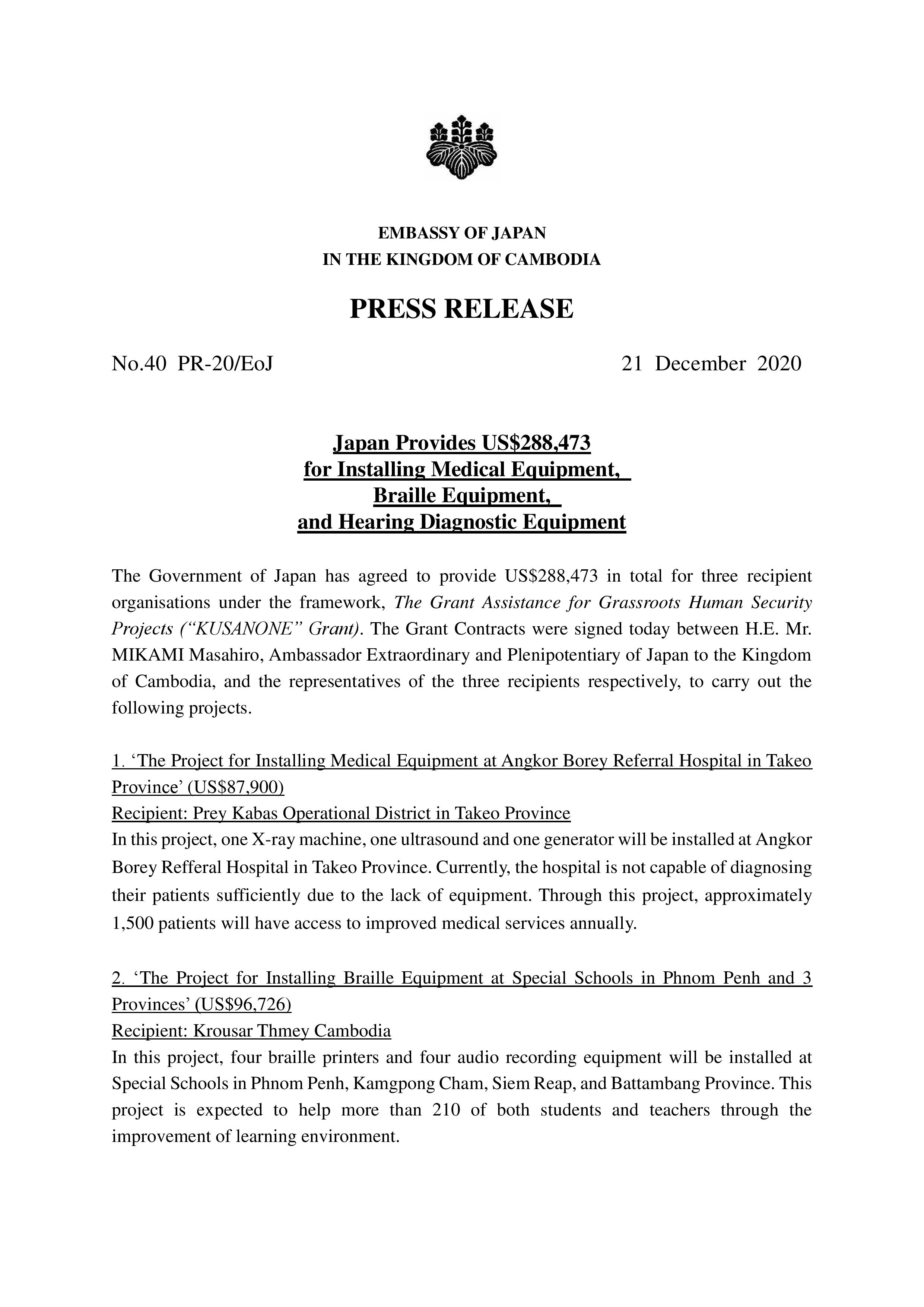 On 21 December 2020, Japanese Government has agreed to provide Grant Assistance for Grassroots Human Security Projects, KUSANONE, US$288,473 in total, for installing medical equipment at Angkor Borey Referral Hospital in Takeo Province, installing braille equipment at special schools in Phnom Penh and 3 provinces, and installing hearing diagnostic equipment and strengthening communication therapy services for children in Phnom Penh and 6 provinces. H.E. Mr. MIKAMI Masahiro, Ambassador of Japan and each representative of three organizations signed their contracts respectively.
The Japanese ambassador believes that these grants will enhance the quality of life for people in each project area.
 Embassy of Japan in the Kingdom of Cambodia