Press release on land disputes between Memot Rubber Plantation Co Ltd and residents in Kratie province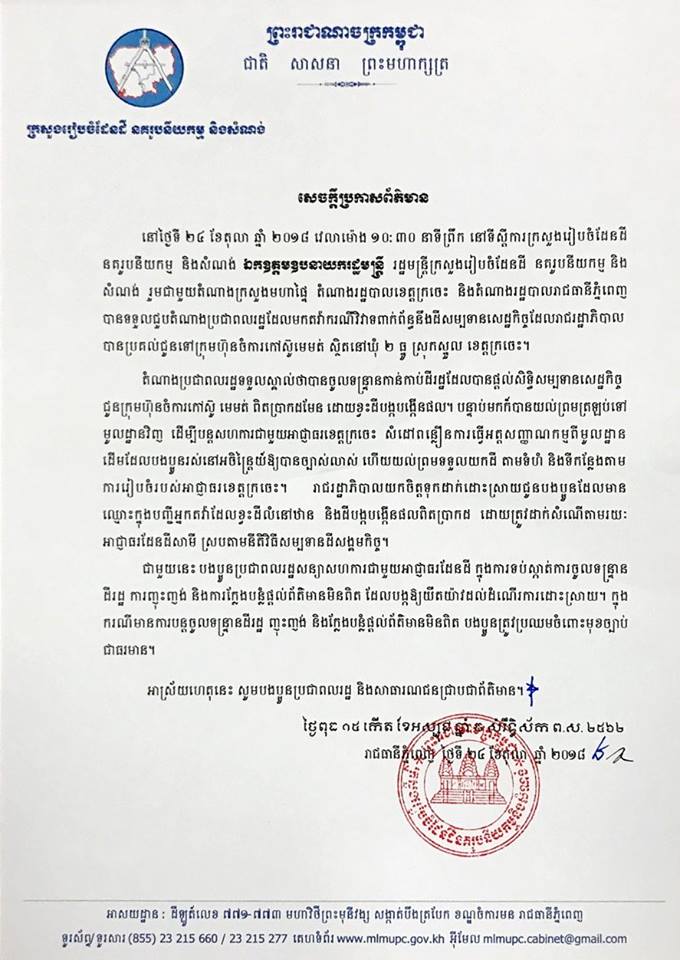 On 24 October 2018, at the Ministry of Land Management, Urban Planning and Construction, Minister of Land Management together with the representatives of the Ministry of Interior, Kratie Provincial Administration, and the protesting representatives on regarding to land disputes in the concession area, where the Royal of Government of Cambodia had granted to the Memot Rubber Plantation Co Ltd located in Pi Tnu commune, Snoul district, Kratie province.
The community representatives recognized that they indeed occupied the state land which was granted as economic land concessions to the Memot Rubber Plantation Co Ltd due to the lack of farming land. Local residents also agreed to return their community to continue cooperating with the authorities to accelerate the identification of where they live permanently, and accepted the land size and location arranged by the Kartie provincial authority.
 Ministry of Land Management, Urban Planning and Construction